'Think Outside the Box' is a new visual manifesto celebrating creativity and diversity, born out of the collaboration of The New Originals and up and coming director Rutger van Leeuwen, produced by Bruut Amsterdam. It is set to encourage and motivate the viewer to think beyond what is established and bend the edges of an apparent rigid society. Artists and creatives play an especially important role in this, for they are the ones that push the norm forward. "Development is never ending and unavoidable, whether good or bad. As an artist, or creative it's a choice, to add your vision and try new things. Use this freedom, to potentially create the best, or the worst you have ever created, just create."
The New Originals started its path as a blog of diverse creatives "entering all the corners of the landscape". "Inspired by this, and the environment around us we aimed to give back. There are brands focusing on for example performance wear for sporting athletes, we used this angle of approach to creating performance wear for creatives, as they are our athletes." The nine dots of their logo refer to a puzzle where the solution is outside the box, which for the brand means "thinking divergent, free of boundaries. It's maximising the potential, and to surrender to the intuition".
Young director Rutger Van Leuvween presents his take on the matter with this compelling 60 seconds visual essay. It's an exciting journey, that with this short span of time presents the consequences of breaking the daily routine and ordinary thought processes can have on people. "Every scene in the video tells metaphorically the story of getting closer to reaching the moment of thinking out of the box. When it is finally reached, the persona reaches ecstasy. The point where the fast-paced images are presented tells the story of the joy and creative outburst someone has when being able to break (out of) the box, and the patterns of the mind." The whole working process of the video is the general message in itself, "a team of young creatives, working on their craft, to inspire the next to work on theirs".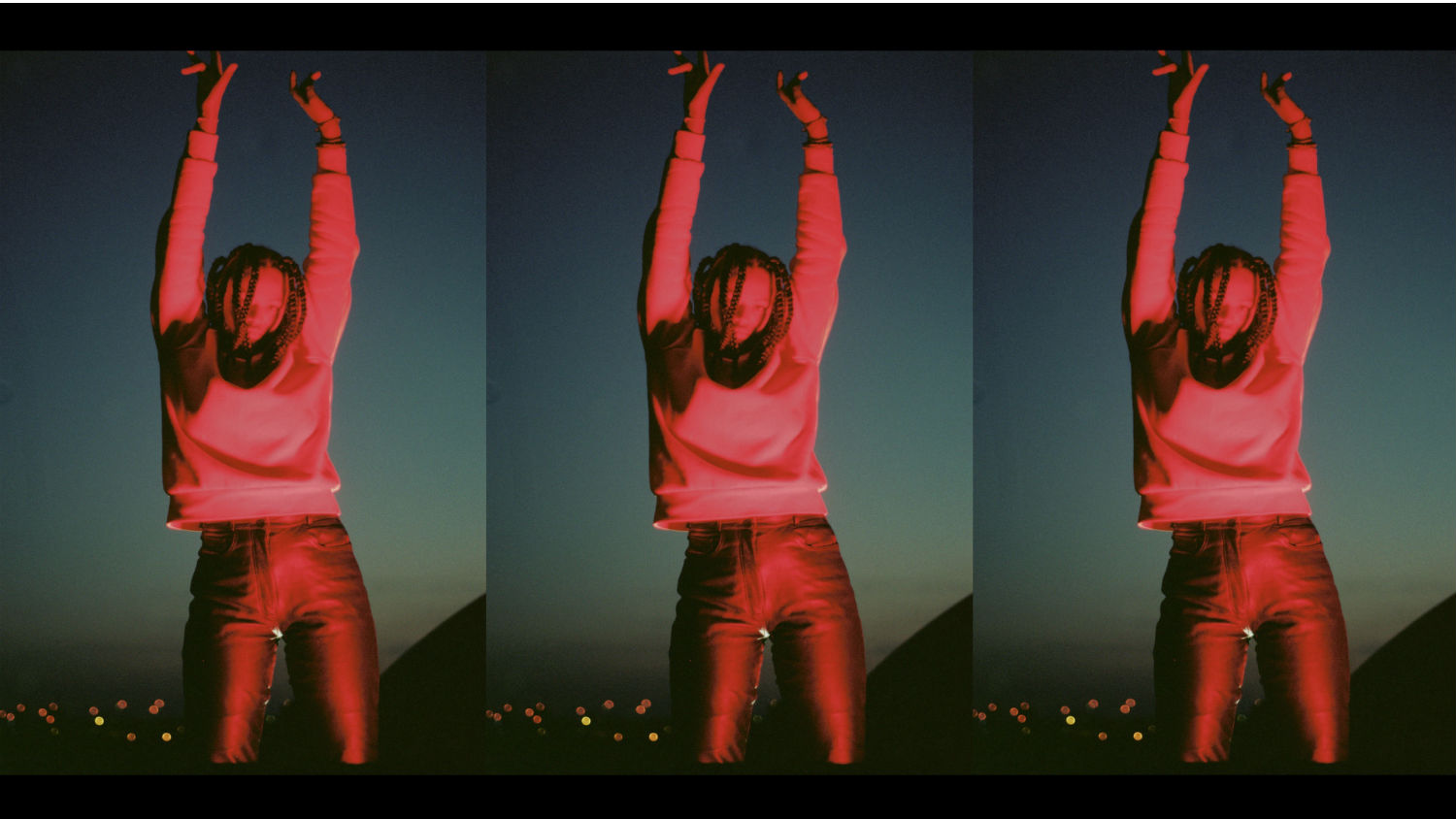 The box being this metaphor for our common thinking and standardised thoughts, with this video The New Originals hope to inspire people to "Go out, and be who you want to be, create and experience thinking out of the box as something euphoric." Despite our society's efforts to keep everything in very tidy and clearly separated boxes, The New Originals advice is to "not make concessions for the comfort of someone else, or what is already there. Change takes place in the most unexpected and untouched space (out of the box). Embrace this. The given fact that there are patterns of separated boxes is already there, let's now go on and celebrate this diversity, without expectations or fears of change."
Director RUTGER VAN LEEUWEN
Executive Producer MEREL BLOM, DENIZ ALKAC
DOP. WOUTAIR KOOMEN
VHS, Video8, Photography SOPHIE HEMELS
VHS, Video8, Photography Producer STIJN MEIJER
1st AC JURRIEN KEMP
2nd AC ROHWEL DE ROT
Gaffer LEON VALERO
Art Director JESSE VAN DER KOLK
Production Design CIRCO DUCLOS
Styling SUZE KUIT
PA KOGOB WELDE SELASE
BTS photography REIN KOOYMAN
Edit RUTGER VAN LEEUWEN, MARK SCHOKKENBROEK
Animation RICK KCIR
Composer VINCENT PAOLO CORPUTTY
Sound design DANNY VAN DER LUGT
Mixer NICKY GALLARDO
Grading ERIK VAN DEN HEUVEL @ De Grot
Concept RUTGER VAN LEEUWEN
Production Company BRUUT AMSTERDAM
Produced by MEREL BLOM
Cast SONNY KUIT, HANS BADU, JACQUILL BASDEW, KIARA VELTHUIS, GILLES WIJNTUIN, BODIL OUEDRAOGO, STIJN MEIJER, TOMMIE JANSEN, HANNA VAN DEN BERG, SIEP MEIJER, TIRINO YSPOL, SHAHINE EL-HUMUS, CALIS NYARKO, SAMMIE STRAUB
Special thanks to MAX MALONEY, WESTERPARK STUDIOS, DE GROT, ITAI VERHOECKX, JERMAINE BOASMAN
MerkenMerken
MerkenMerken
MerkenMerken