As an events organiser and DJ, Nicolas Endlicher aka Herrenscheide liberates gender and sexuality with every party he hosts – following a long tradition that Berlin is known for. The first magazine for homosexual men was founded in the German capital. In the 1920's the city even got the title of being the gay capital of Europe, with queer bars and clubs flourishing the neighbourhood of Schöneberg, with performers like Marlene Dietrich breaking boundaries and stereotypes. Over the last few decades Berlin has returned to its old fame, attracting LGBTQ+ people from around the world. Four years ago Nicolas Endlicher was one of them, when he left his hometown of Vienna to escape the term 'subculture', feeling confident that in Berlin the life for gay men would be as accepted as being a heterosexual man in Austria. The now 27-year-old was then searching for acceptance, a community, for something more extreme, for something more open-minded. As one of the founders of the club night Herrensauna, he eventually created his own free space filled with good music, and uncaging sexuality. A safe space he had deeply missed. Completely surprised by the success of their first party, Herrensauna quickly became a no-brainer leading to the founders hosting residence nights in clubs all over Europe.
How are you doing?
I'd say I feel better than ever before.
Is that because you recently moved to Paris?
I haven't really left Berlin, I just divide my time pretty evenly between Paris and Berlin. After four years in Berlin I wanted to see something else. I felt like I achieved a lot of the goals that I set for myself, and that it was time for the next step. Apart from that I also left because I just didn't know what to do in Berlin anymore. I of course had quite a few projects going on, worked a lot as a DJ and our party was also going great, but I still felt that, as wonderful as all of this is, at the age of 27 I just wanted more. I went out so much – I needed the pressure to work more and to earn more.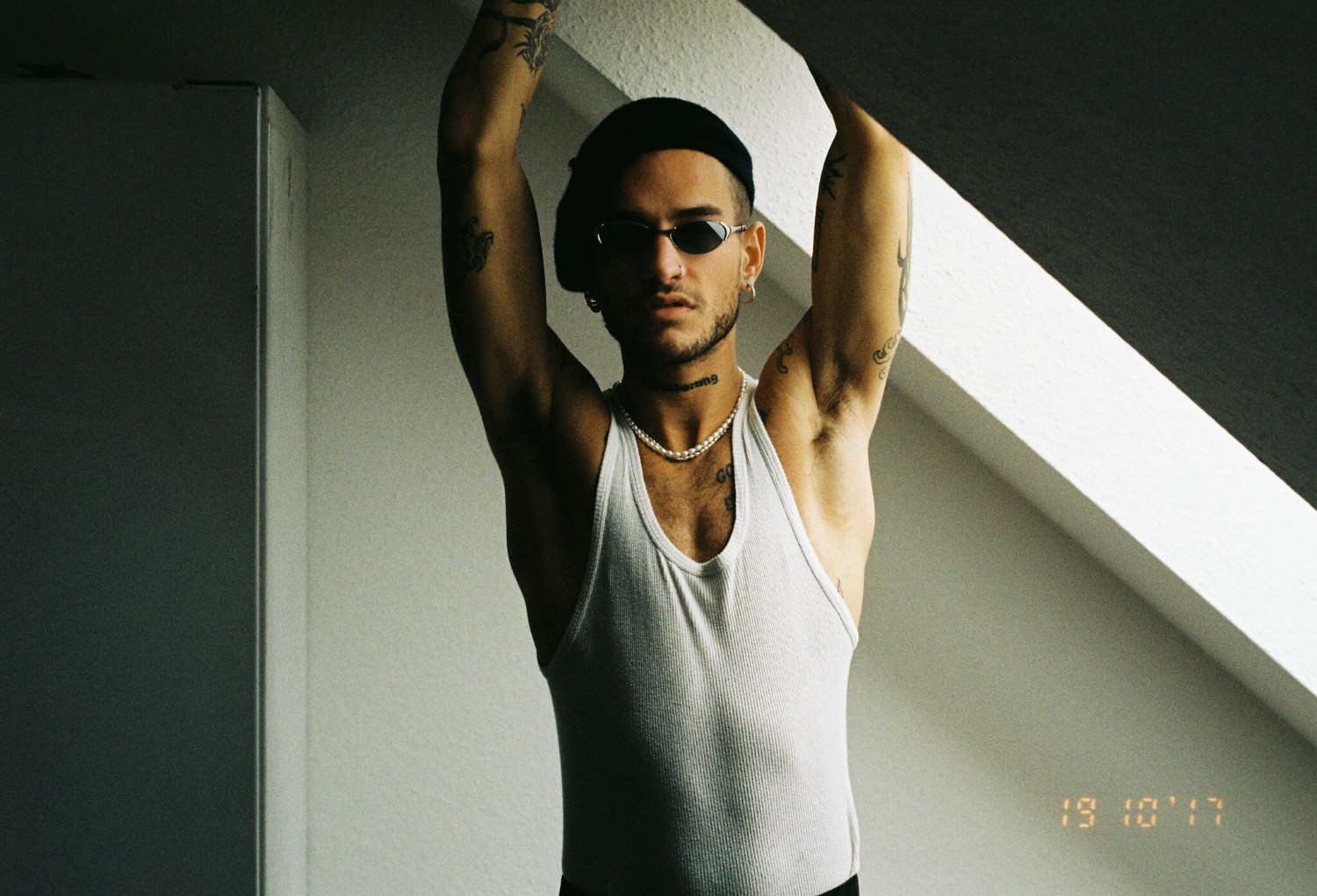 How did you change during the four years you lived in Berlin?
Completely. I of course got older, I was 23 years old when I moved to Berlin and 27 years old when I left, and those years are very formative. Particularly in the last one and a half years I noticed a huge development. That was partly due to my surroundings, but also due to the fact this was just is a general shift for people my age. Berlin has influenced me tremendously and made me the person I am today. It eliminated the snob and spoiled child in me, it has grounded me a lot and showed me how many different ways of life there are, and especially how beautiful each of these ways can be. I learned to cherish, not judge, other people. Cities like Paris or Vienna aren't necessarily able to open your eyes like that.
Would you say that the founding of Herrensauna was the final physical and psychological clearance for you?
Absolutely, that was the moment we all felt accepted, understood, and validated. It is extremely important that these kind of places and parties exist, where people can just live out their craziest fantasies, whether that is being naked the whole time, or by dressing however they want to, or making out with whoever they want to, because for a lot of people, these things are not a no-brainer. They come to Berlin to experience exactly that, because they have heard of this freedom, and because they can't freely express themselves in their hometowns. It is very hard for the queer community to find these safe spaces. That is why we want to give back, and show solidarity.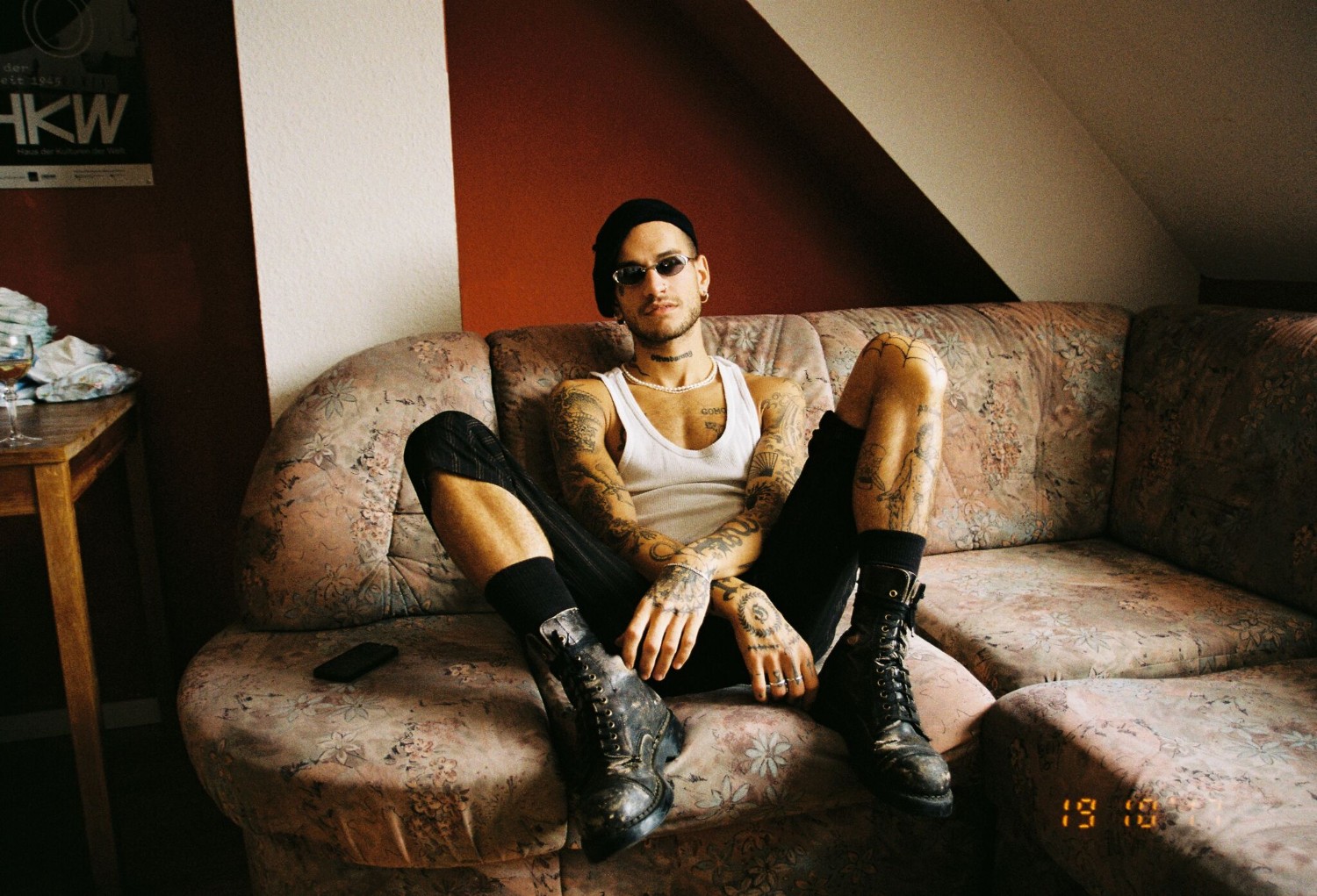 Have you ever experienced the downside of the party-fuelled lifestyle?
This city is able to give you so much freedom because you don't have as much pressure as you would have in Paris to really get your life together and earn a decent amount of money. In Berlin you have more time to hang around, to party, and only afterwards to actually think about your life and your choices. But, a lot of people can't handle that freedom. There are plenty of opportunities to fall in a deep hole, but there are also ways to avoid that. We have all been lost at some point, and I frequently feel this way in Berlin. It actually is part of the charm – losing yourself, but then also finding yourself. I wouldn't say that I am depressive or a particularly sad person, but I too had times where I doubted myself and didn't know what to do next. But these times always went away. These feelings just naturally develop when people take drugs, go out a lot, but don't really work that much, of course this lifestyle will bring you down. You just have too much free time, too much time to let these thoughts expand instead of fighting them. This is definitely linked to Berlin, because so many people only have a part-time job where they work two or three days a week, then party the whole weekend – naturally you then don't have many achievements. Ultimately, humans need a feeling of success, to feel needed, important, and special. Enjoying the lifestyle of Berlin, the cheapness, the easiness, the open-minded people, the parties, all of this is fun for a while, but you need to have a long-term plan, a goal. Otherwise you fall into that hole I mentioned, without even realising it, especially during the long and dark winter months.
Studies suggest that people living in the countryside are happier than those in the city. Do you think that is a fair representation?
I can't really imagine moving to the countryside and being super happy, but I could imagine moving to an island. Every year I try to go to Southeast Asia, somewhere without any tourism, or streets, or electricity, just nice locals and cheap food. A small island somewhere in Southeast Asia would work for me, but I would always need the city to feel closeby.
Photography GEORGE NEBIERIDZE
FIND OUT MORE ABOUT THE TOPIC MENTAL HEALTH HERE
Taken from INDIE No 57 – get your copy here.
MerkenMerken
MerkenMerken
MerkenMerken