The future of London's nightlife scene has been the subject of debate for the past decade, coming to a head back in 2016 when the infamous nightclub Fabric was temporarily shut down. As the demand for living space in the capital city increased and the rules around clubbing became stricter, the nightlife scene dwindled and many predicted an unstoppable demise. Figures released in 2015 by a BBC new report found that the number of clubs halved between 2005 and 2015. Closing clubs were quickly converted into multi-story apartment blocks or Tescos. Space for entertainment, creativity and abandon was sacrificed for luxury housing and corporate ventures. For many, the collapse of the clubbing scene was representative of a certain time, unavoidable some would say, given the recent Brexit election result, the austere measures under Conservative rule and the lack of funding for the arts.
In such dire times however, often the most imaginative of ideas begin to flower. Just two years later and London's nightlife scene is being injected with a new lease of life. And this time, it's in the form of minority-led creative platforms. Those who have previously been left out or made to feel 'Othered' at nights in the city are taking the reins and pushing for a clubbing experience that is both inclusive and boundary breaking. More than just an escape from the outside world, or a place for hedonism, these nights are a safe haven, places where new relationships can be found and old ones can thrive. The success and widespread popularity of these newer nights demonstrate that young, entrepreneurial spirits do have a place in this harsh economic and political climate. We spoke to the founder of events company GRLGNG, Naomi Richardson and queer night Femmi-Erect's host Katayoun Jalili about their visions for the future of London – and why they felt the need for their respective events. That these women are creating highly successful, thriving events is a tribute to the city's enduring creativity and experimentation.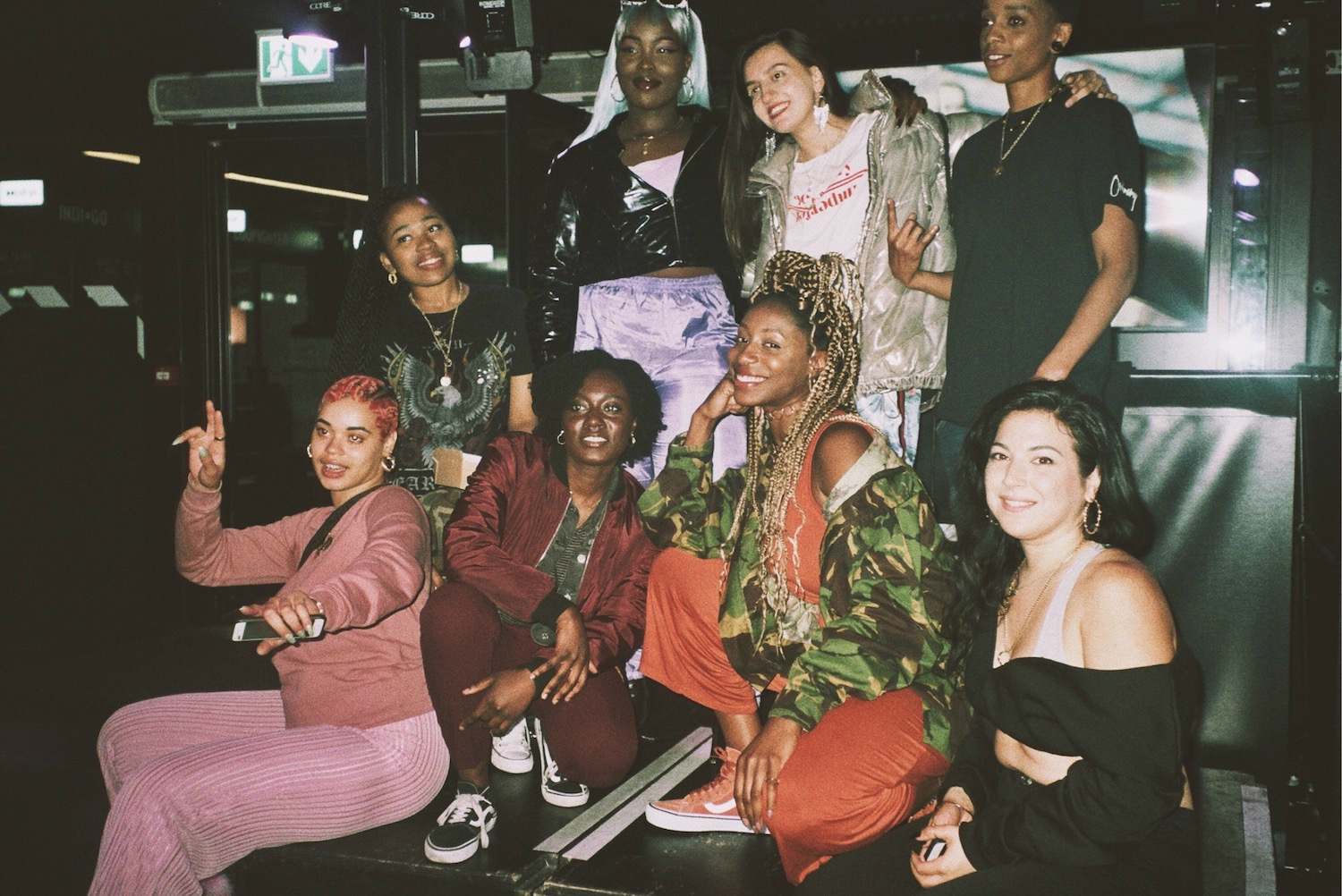 Naomi, why GRLGNG? What does it mean to you?
NR: GRL GNG (pronounced Girl Gang) means unity, inspiration, motivation, support, love, happiness and so much more. We wanted to create an environment where ladies feel comfortable to express themselves and be themselves unapologetically. The reason GRL GNG started was because of the lack of female representation in the music industry, there just wasn't enough females around or working together on projects. I used to host on radio and was always wanting to see the new talented ladies and they were just very few and far between so that's how the idea initially came up.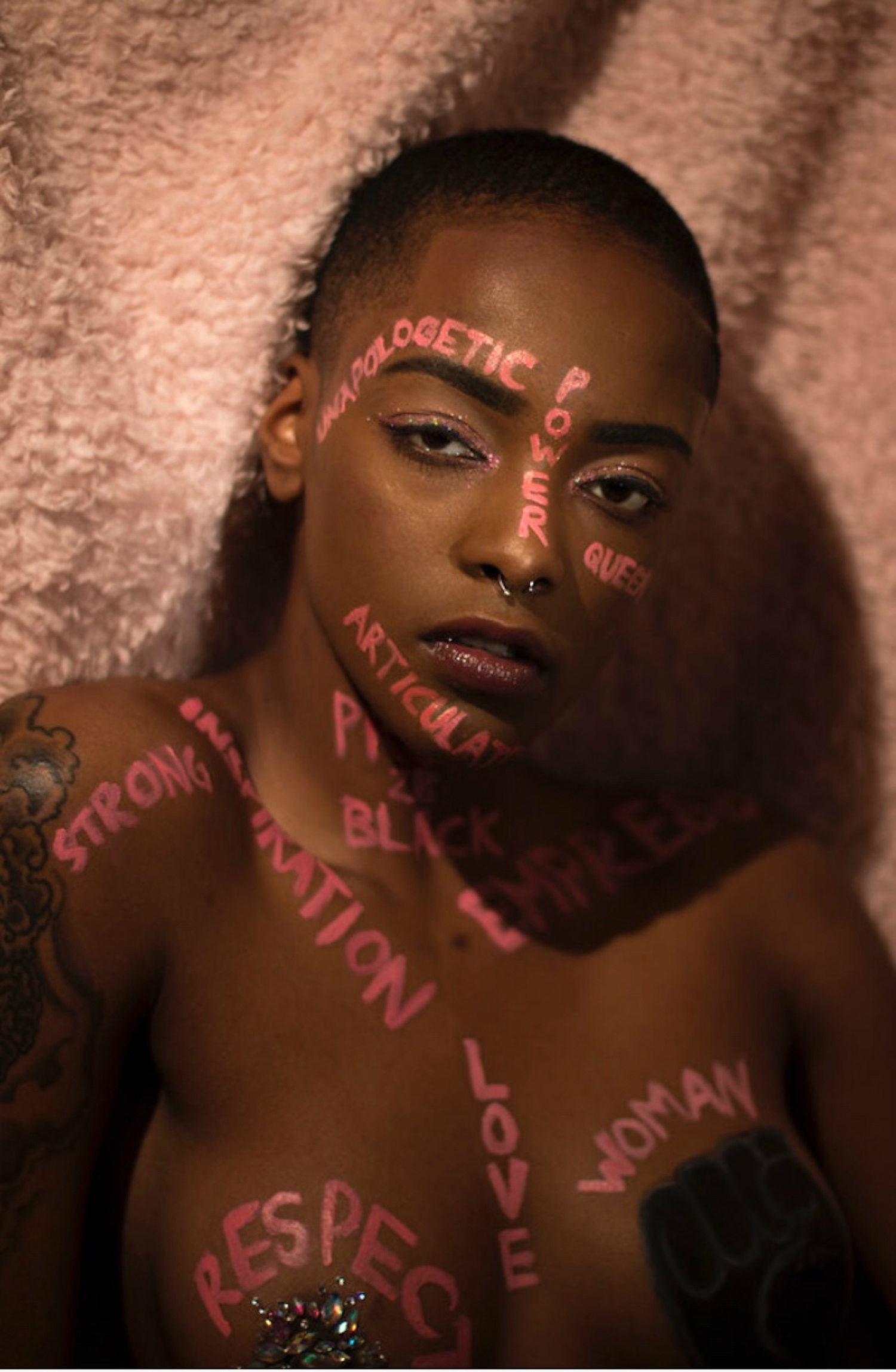 Why did you decide now was the best time to set up GRL GNG?
NR: Well GRL GNG started nearly two years ago, we shot our first cypher in April 2016 and then our first event at Boxpark Shoreditch was in November 2016, so everything has been flowing quite quickly. The response we received was mental and I think now people are becoming more aware of who we are and what we do which is amazing, and I'm hoping that we take the world by storm because there isn't anything else like this.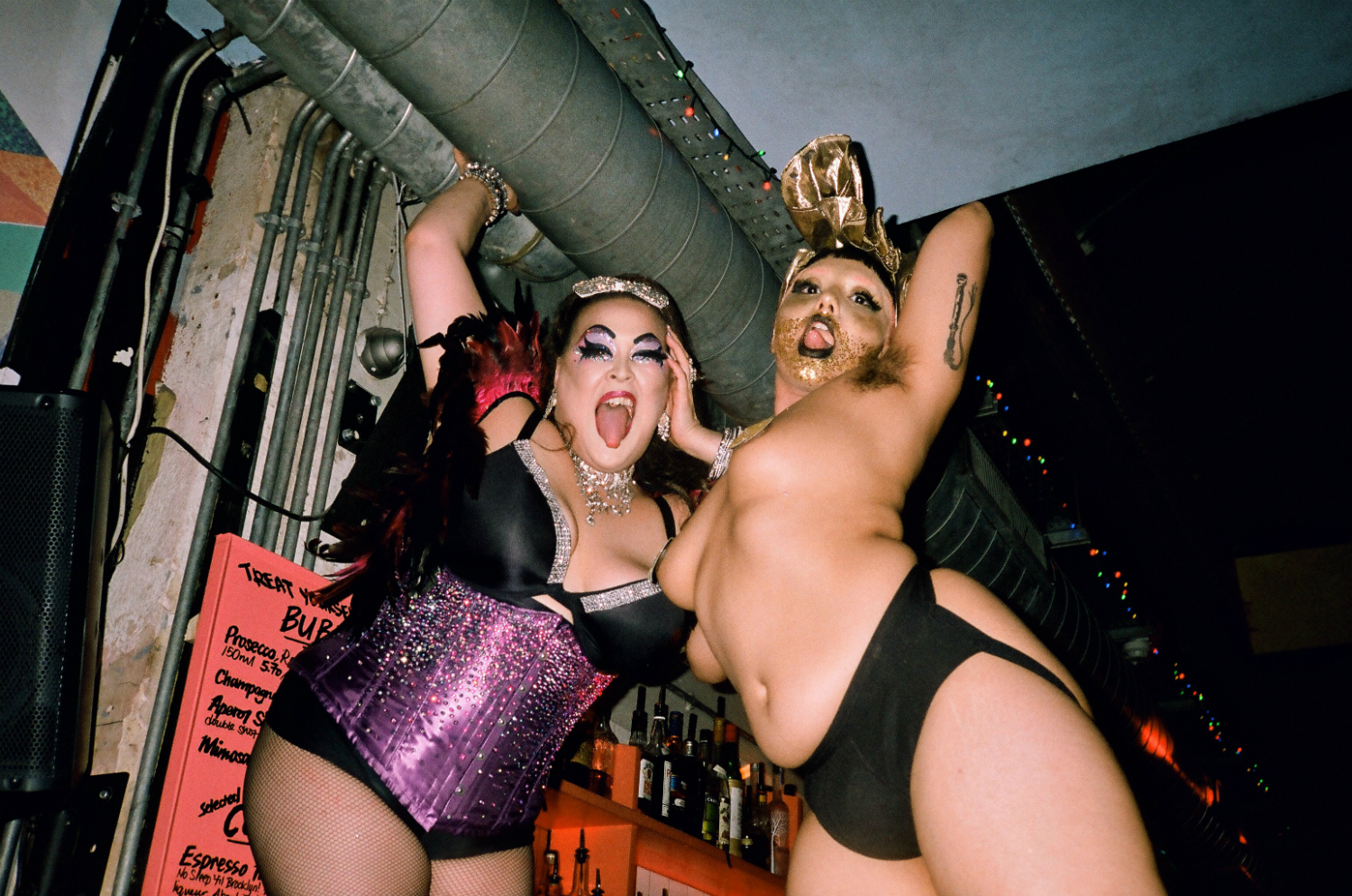 Katayoun, why Femmi-erect? What appealed to you about using the term 'Femme'?
KJ: Femme is a gender expression that falls under queerness. I would say that I'm both Queer and Femme. Femme is a terminology that comes from lesbian culture/lingo, where there was and still is a binary divide between butch and femme. However, in the recent years, femme-ness is being more and more claimed by people like myself who don't necessarily identify as a lesbian. Being femme is not about being female or feminine, but it doesn't exclude those identities, femme identity is basically a gender expression for those queers who have femininity or masculinity force upon them growing up but they choose their own gender expression and choose to be femme.
For example, I was raised as a girl, I was forced by society to be feminine (and that's the case for many trans people). When I figured out I'm queer and non-binary, I also adopted the femme identity, this means if I chose to wear makeup it's my own choice, I'm not letting anyone tell me how I should dress, and how I dress doesn't make me any less trans or any less queer. We need to abolish the idea that a certain haircut or a skirt determines anyone's sexuality or gender, and that's what being Femme means to me.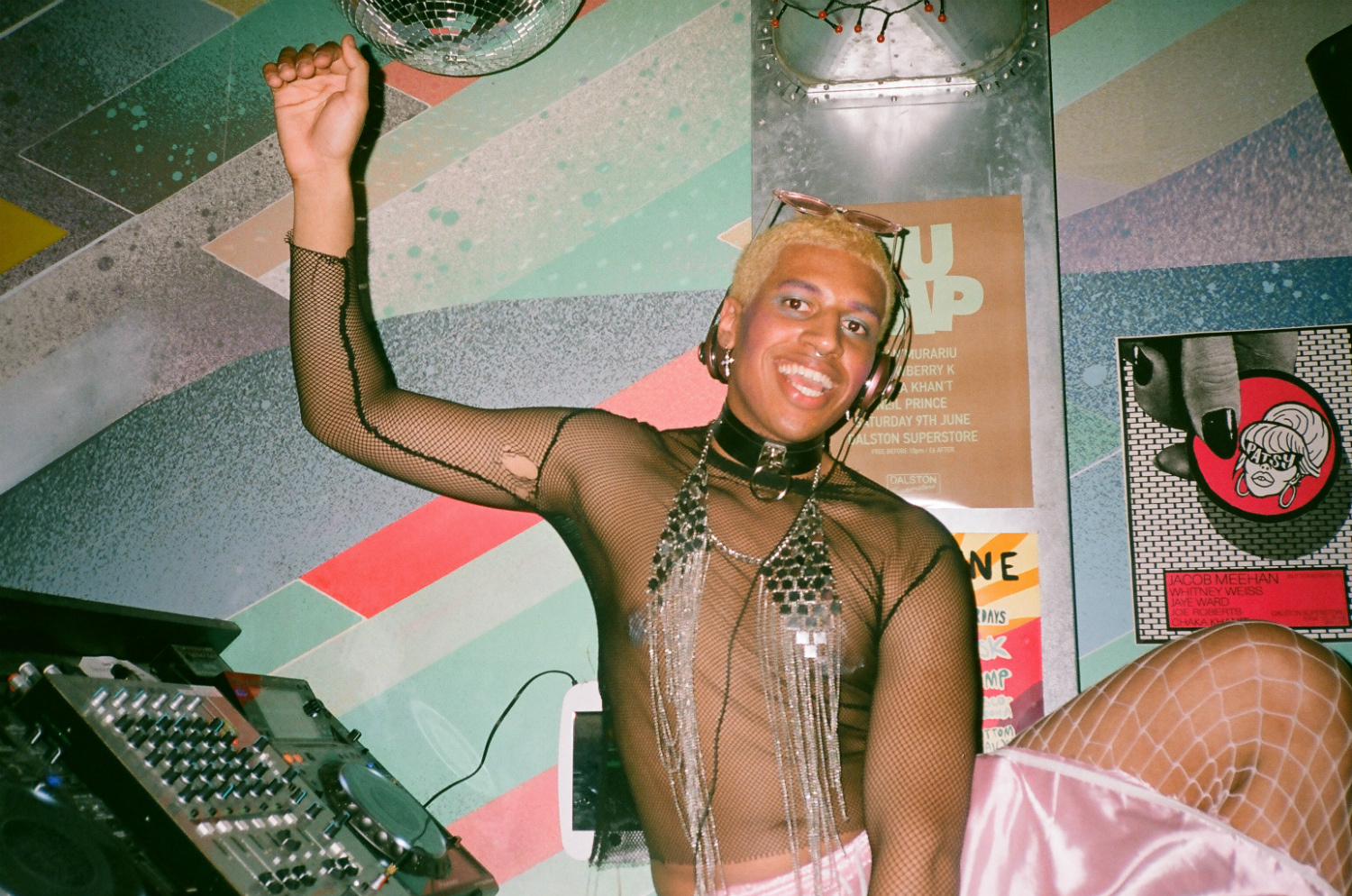 Your nights take place in East London. What do you think sets East London apart?
KJ: There are just a lot more queer spaces in East London, for example, Dalston Superstore, Vogue Fabrics Downstairs, The Glory. These are all queer venues, unlike for example Soho which is more for gay tourism and a very homogenous LGBT agenda these days.
That's why East London is becoming more popular for queer events. However, we need to acknowledge that we as queers and creatives are contributing to the gentrification that is happening in the Hackney Borough. These areas belonged to the working class and the housing is becoming privatised and the local businesses are being taken over by artists and cafe and plant shops that are no good for the community. We need to find ways to support the communities that welcome us into their home. I don't know how but we need to find a solution together as a community.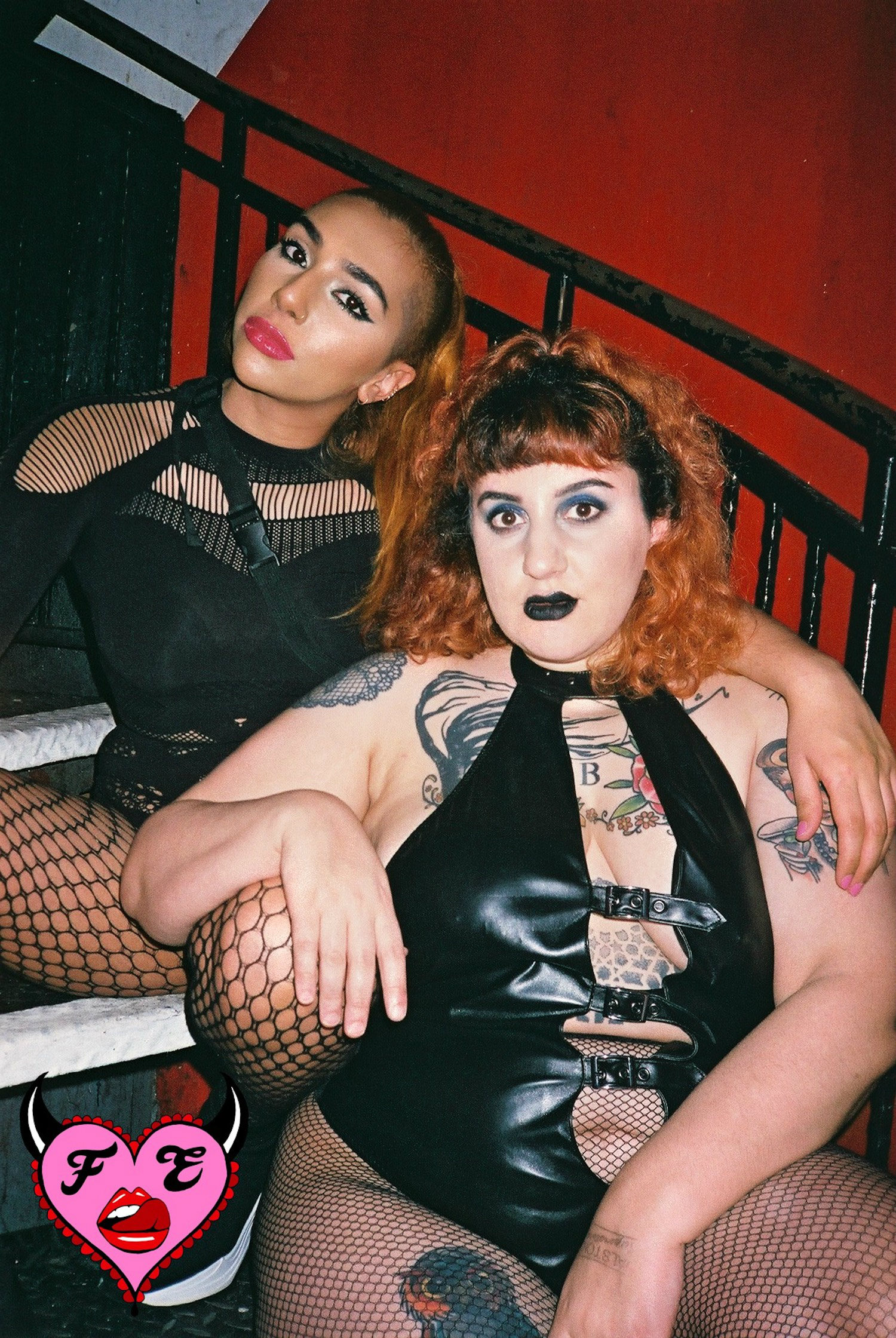 What do you hope your night will do for London nightlife? What do you hope people who come to your events leave with?
NR: I hope it will liven it up a bit if it hasn't already. Since we started people have been asking for more, so that's what we hope to do to take our events all around London and all around the UK, then all around the world. That's the goal! We hope to inject a bit more pink into peoples lives! We established that we would now be a platform to help, promote, support, uplift, motivate – the list really goes on – female talent in the industry, give them a space to express themselves and connect with like-minded people to then go on and create more magic.
I hope that they leave feeling good and taking some positive energy with them and also that they are inspired to go out and do great things. We want people to come and have the best night, see some amazing acts and have a lil dance so we create an environment we're people can do this. High energy and good vibes that's what we're all about nothing less!
KJ: I hope they took away the fact that they belong, they're queer enough, and that there's always a space for them in the community, and if not, they can create their own space. That's why I created Femmi-Errect, because I saw what was lacking and tried to fill the gap and I hope more people do that.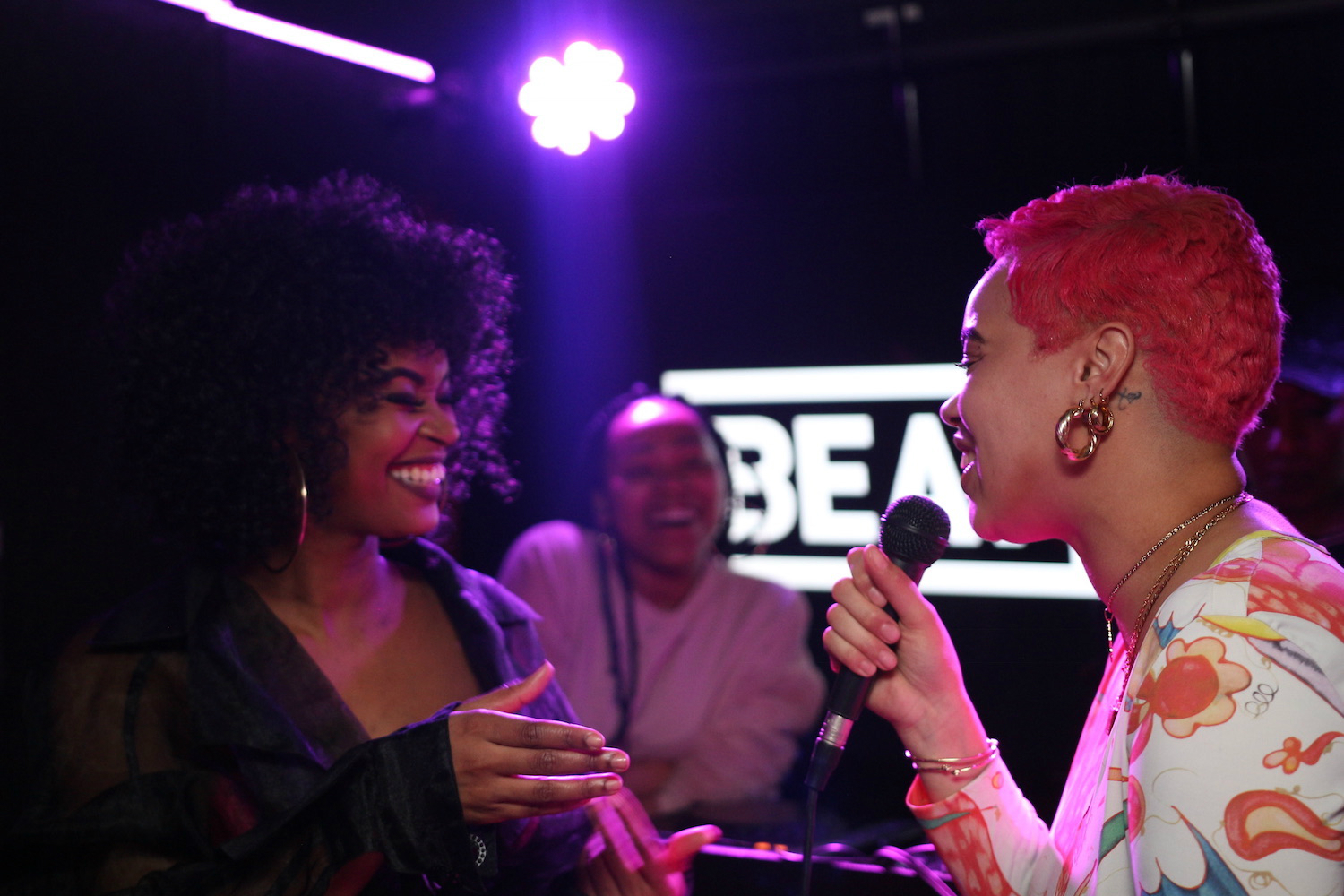 Going forward, how can we continue to ensure that events are more inclusive?
NR: Well with our events anyone can come along young, old, male and female and we don't care what your sexuality is, we don't care what background you've come from all we care is that you come to our event and enjoy yourself and leave with something positive – We do not discriminate at all, everyone is welcome.
KJ: I think gay bars just need to let new generations with new ideas and identities that were excluded in the past, to take over! You know I still meet 30 something-year-old queers who tell me ten years ago they struggled to get into gay clubs because of the colour of their skin. Now that's not that long ago. So we have a long way to go still. If you want to host inclusive events at your bar or make sure its a space for all queer people, then open up spaces for those people to make it happen. Inclusivity needs to be at the core start, not just the outcome.
GRL GNG Creative direction and bodypaint NAOMI RICHARDSON
Femmi-Erect Photography ELISE ROSE