In the midst of references that make up current pop-culture, we decided to take a closer look at the icons still truly shaping fashion, music, and culture today – and what exactly is making them so significant. It is time to Know Your Icons.
It's been over half a century since Frida Kahlo passed away. Since then, she's become a very well-known figure, arguably the most recognisable female artist ever. She knew the power of image and appearance and used fashion and material culture powerful tools subvert the establishment of her time, play with perception and construct her identity. Now, this has turned her into an iconic figure, her influence still permeating pop culture and fashion to this day.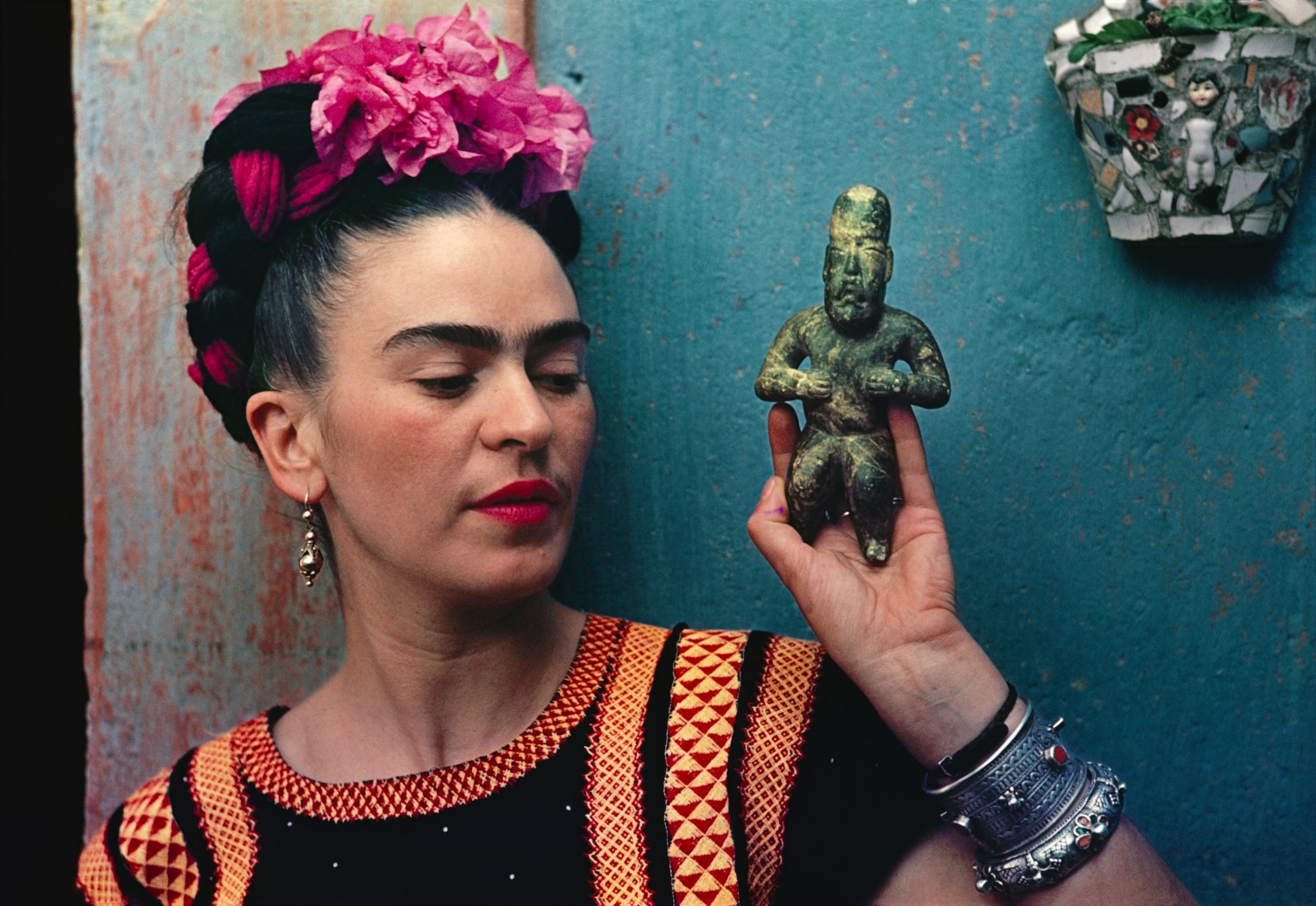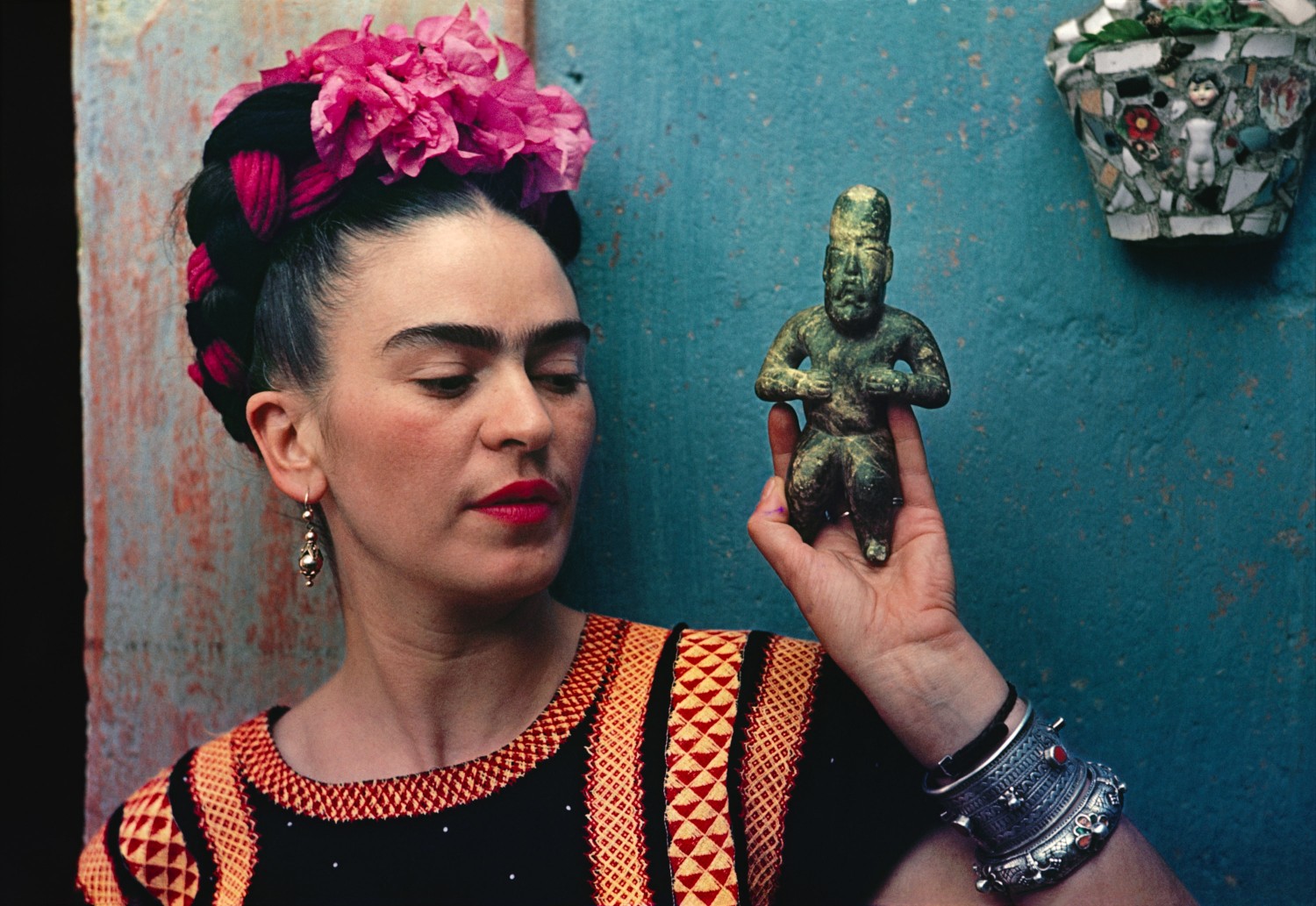 Her belongings have long been locked away in La Casa Azul ('the blue house', now turned into a museum) her home in Mexico City since her passing. Now for the first time, these objects will travel to be displayed at the Victoria and Albert Museum in London to be shown as a part of 'Frida Kahlo: Making Herself Up', an exhibition that will look at the artist from a different perspective, particularly through the prism of her material commodities. The striking clothing and garments Kahlo would wear and depict herself in were a direct form of political resistance and a clear stand against Western ideals of beauty and femininity. They are also what helped canonise her and made her the fashion referent she is today. It was Jean Paul Gaultier who first drew inspiration from her and remembered her in his Spring 1998 runway show, and since then many others have followed: Dolce & Gabanna, Kenzo, John Galliano, Viktor and Rolf, McQueen, Karl Lagerfeld, to name but a few. Many have celebrated her strong and unapologetic style – and many have also tried to reincarnate her: Salma Hayek in the biopic about Kahlo's life, models Claudia Schiffer, Laura Ponte, Nati Abascal or Milla Jovovich in various editorials.
During her lifetime, Frida Kahlo took control over the way she would be perceived, and carefully crafted her image to better align with her convictions. For that she not only made use of fashion, but also modified details of her biography. The indigenous peoples' clothes she dressed and depicted herself in were uncommon for someone with her privileged background because while her mum was Mexican her dad came from a line of German Protestants. But she was proud of this Mexican heritage and wanted to highlight this side of her, for which she also would say to have been born in 1910 when in actuality she was born in 1907. 1910 saw the start of the Mexican Revolution and she wanted to be associated with it and regarded as a child of the revolution. She also totally despised Hitler and the Nazis, and would go on to spread that her father was a Jew of Hungarian roots to detach herself as much as possible from that shadow.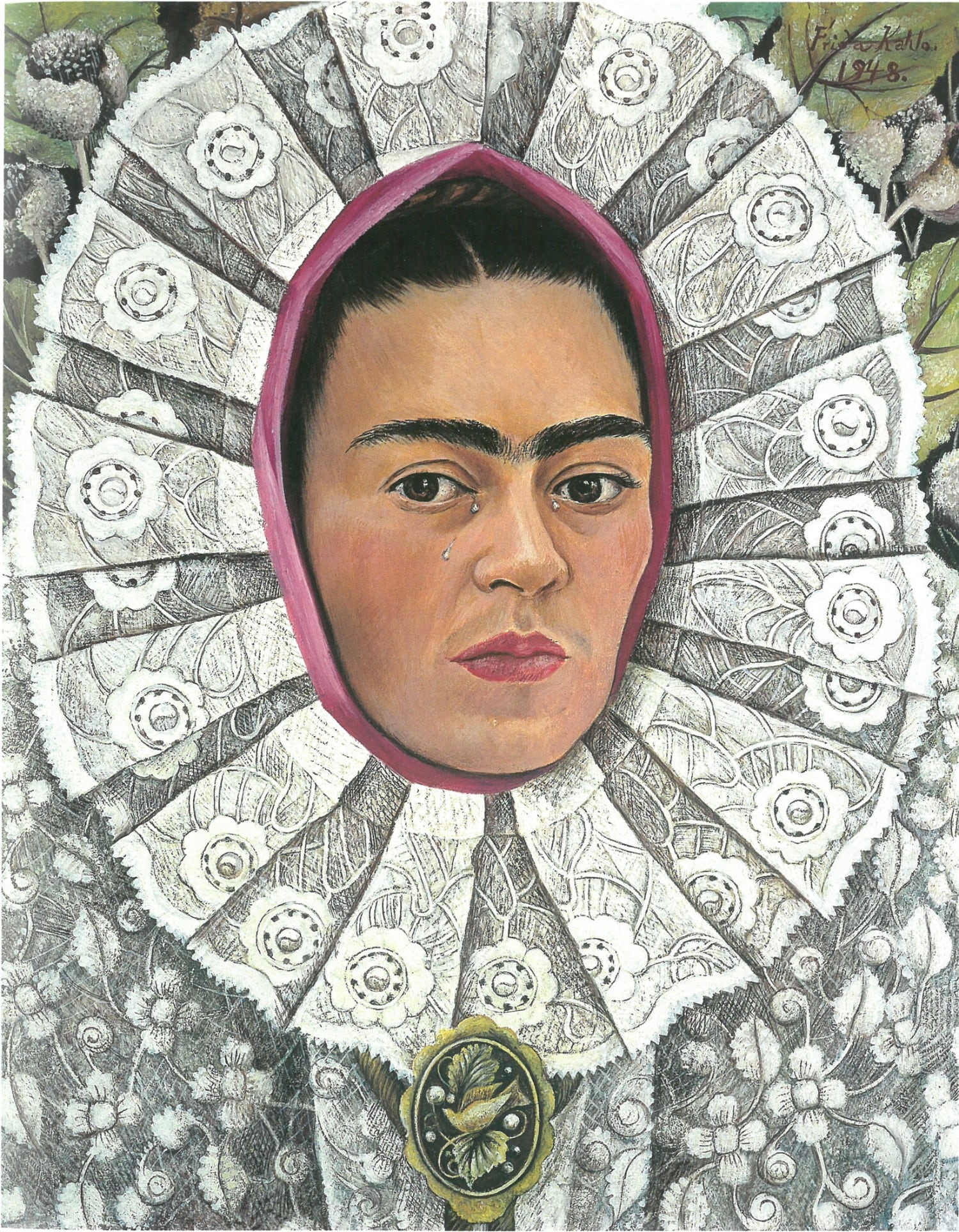 Decades later, the material commodities that she masterly made use of to build her public persona and identity have turned her into an icon and a symbol, her face eternalised in a myriad of artifacts, from nail polish to T-shirts and tote bags. But somewhere along the line, it seems like her image has been diluted, losing a lot of the meanings she wanted to infuse it with. Once she became an iconic figure present in the collective imagery, pop culture white-washed and reduced her to a marketable representation where little remains of what she spent her whole life fighting for – more the contrary. Think of how much meaning has to be lost if UK prime minister Theresa May chooses to give a disastrous speech at the Conservative party conference last year wearing a bracelet with the artist's face on it. To think of Frida Kahlo, the anti-capitalist, queer, physically disabled, Mexican who called the States "gringolandia" and fought against homogenization and Western beauty ideals turned into a face in a bracelet worn by Theresa May, leader of the UK's Conservative party. A party that is tough on immigration, in favour of free-market capitalism, voted against lowering the age of consent for LGBT people and whose cuts on welfare payments have a negative impact on disabled people.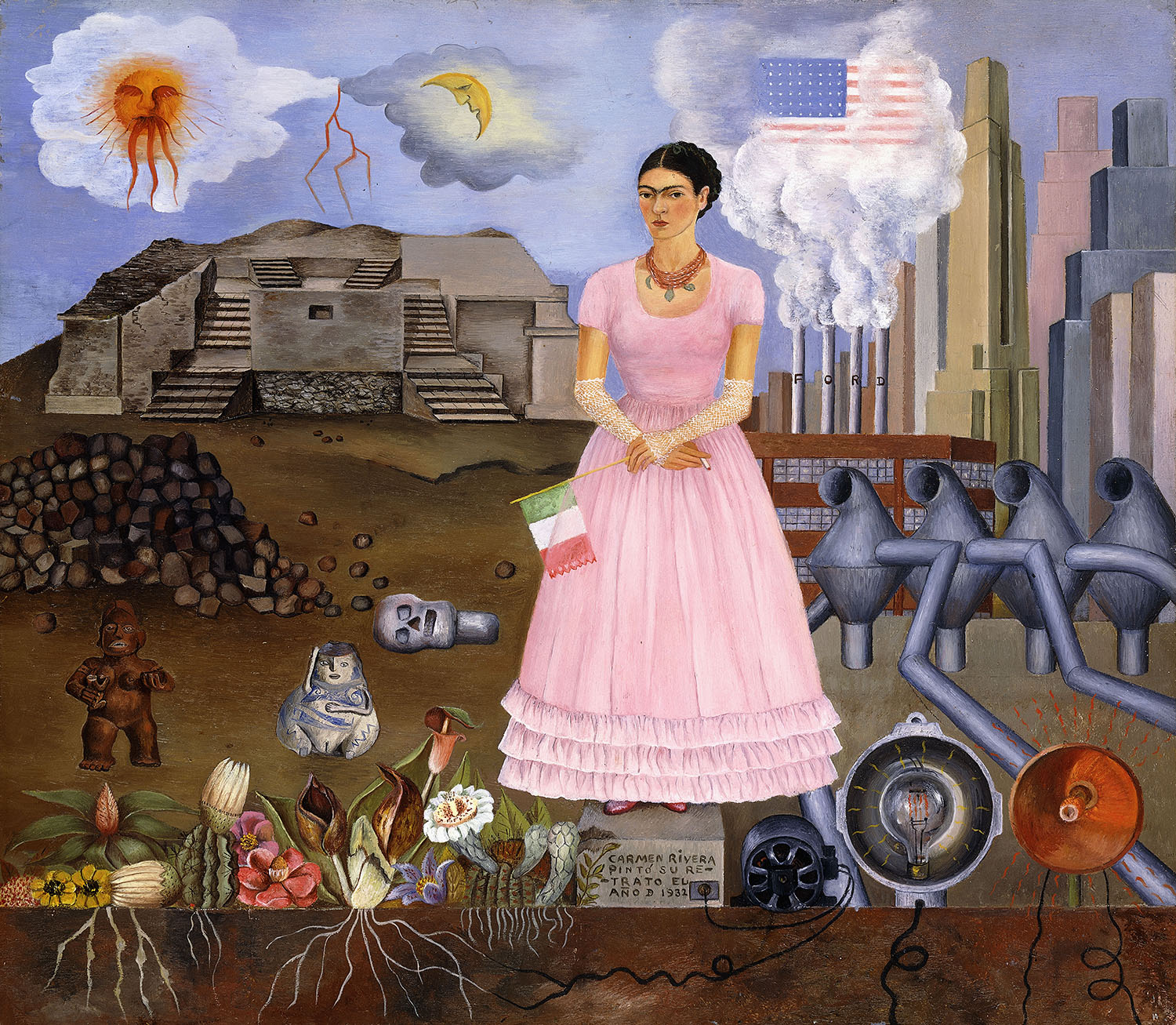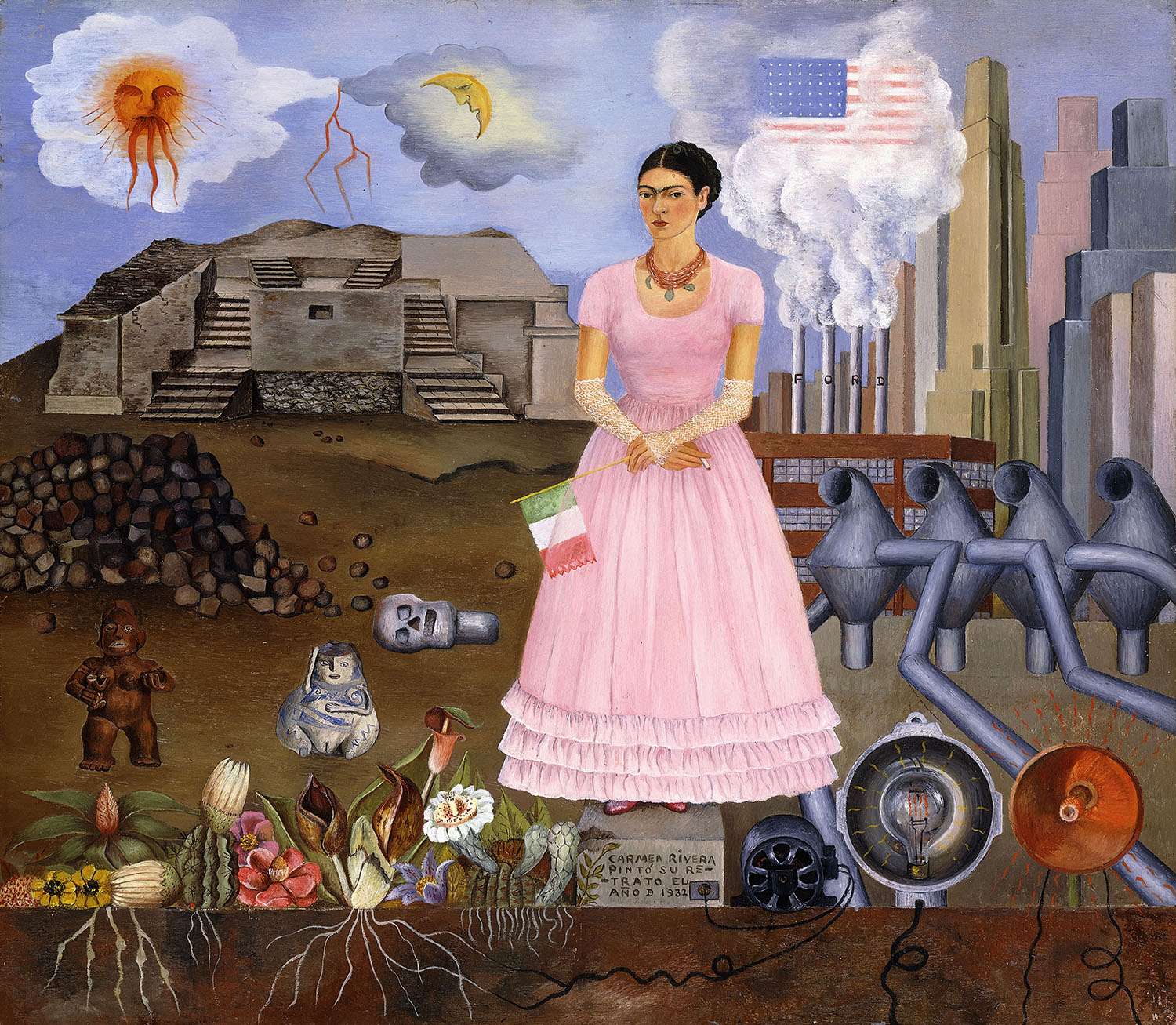 We can safely say that the phenomenon that Frida Kahlo has become, even regarded as "Fridamania", has taken on a life of its own. There still is a possible positive reading to this though, as it might help generate real interest and curiosity for her art, legacy, and the narratives around it. Are all those people running around with Kahlo's face on their tote bags, drinking Matcha latte from their Kahlo mugs, on the edge of a political awakening? Time will tell, but one thing is certain; we still live in a male, western-centric world and Frida Kahlo and her defiant gaze keep on providing an obstinate female presence, that of a woman who, let's not forget, was a ground-breaking artist, very open about taboo topics like disability, stillbirth, queerness – and who defined her own image against society's ideals.
The exhibition Frida Kahlo: Making Her Self Up will be able to be open from 16 June – 4 November 2018 and it's sponsored by Grosvenor Britain & Ireland.
MerkenMerken
MerkenMerken
MerkenMerken
MerkenMerken