If there is one graphic artist that has had and still has a lot of influence in the gay community, it is Tom of Finland. Back in the second half of the 20th century, he was making homoerotic and provocative art that made him to be considered one of the most talented artists from this era. At the time, pop culture was very much straight and homophobic. With his art, Tom of Finland took its manlier and virile archetypes such as bikers, cops, lumberjacks, cowboys and sailors, and reinterpreted them into proud monuments of gay culture.
Footwear brand Eytys is now looking to celebrate this legacy and has in collaboration with the Tom of Finland Foundation put together a very special limited edition Magnum shoe – a sturdy, army-boot inspired, canvas high-top printed with four different of Tom Finland's iconic drawings. The chosen photographer to shoot the campaign was none other than iconic underground director Bruce LaBruce, which seems only an appropriate fit since the artist is considered a modern gay icon himself and his work often is perceived as equally controversial.
Eytys and Bruce LaBruce both share a fascination with Tom of Finland, the way he inspired and paved the way for gay culture and the art community, and how he continues to be an endless source of inspiration for many. In the following interview, Eytys got together with Bruce LaBruce to talk about their collaboration, the idea behind the shoot and their shared thoughts of gay culture.
What is your relationship to Tom of Finland?
I became aware of Tom of Finland's art in the late seventies and eighties when I used to see his imagery in gay porn magazines like In Touch. I co-edited the queercore fanzine "J.D.s" with G.B. Jones in the late eighties, and she did a series of drawings called "Tom Girls" for our publication which was a detournement of Tom of Finland's narrative drawings reimagined with female subjects. Personally, I've always been attracted to the Tom's aesthetic and its unique celebration of masculinity.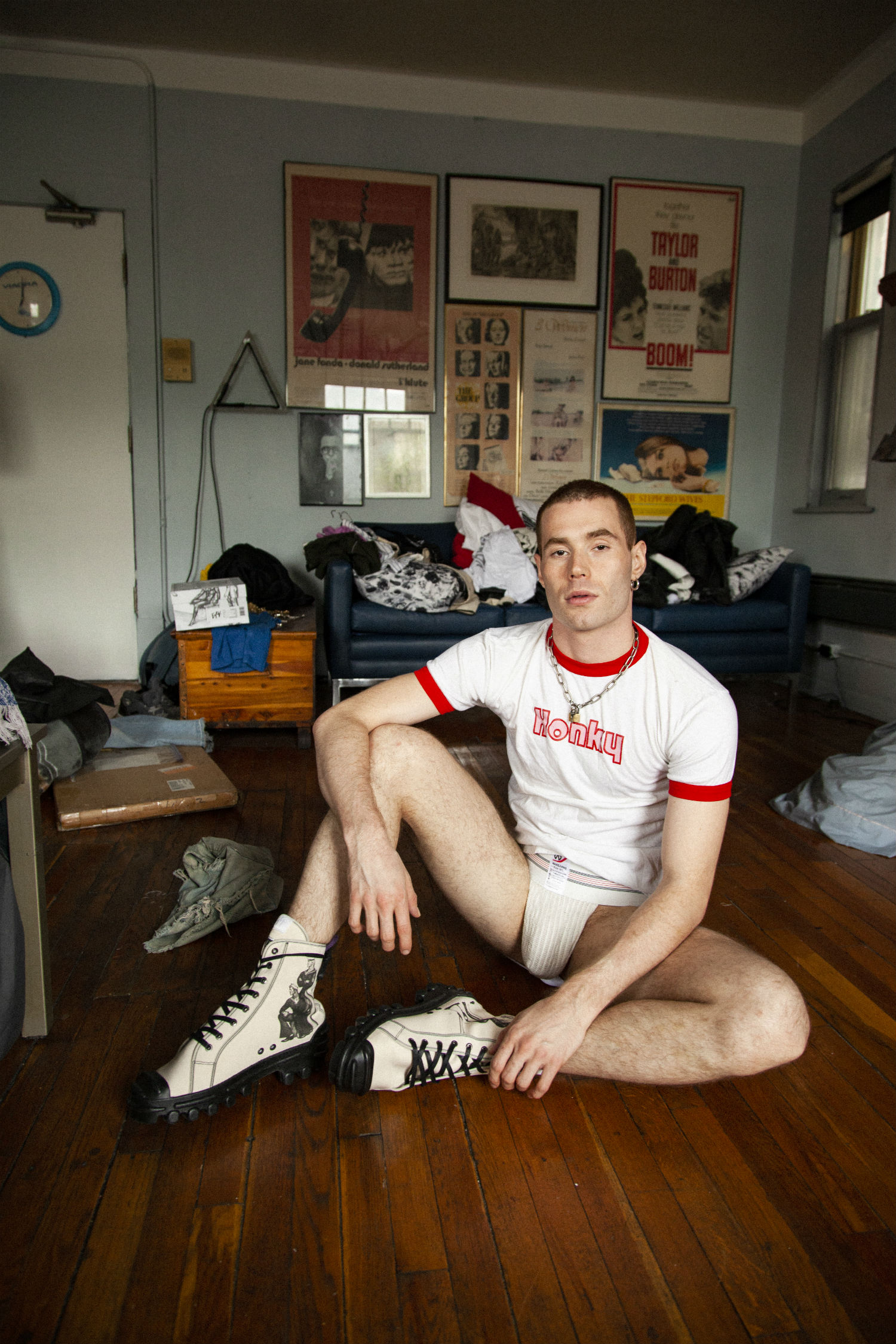 Can you recall the first time you saw a piece by Tom? First reaction?
When I was in my twenties I remember seeing a Tom drawing of Peter Berlin. I was already a fan of his and had his movies on VHS. I remember being extremely turned on by the tight leather pants displaying a huge boner!
How is Tom an inspiration to your work?
I've always made films containing explicit homosexual sex as a way of being unapologetic and in-your-face about being queer, a kind of sexual militancy borne out of the early years of the gay liberation movement. I have always been attracted to the direct and militant depiction of the leather scene and gay life as imagined by Tom of Finland. I've also been influenced by his strong aestheticsto portray gay sexuality. For me, style is as important as meaning and content to express this kind of hardcore gay sexuality.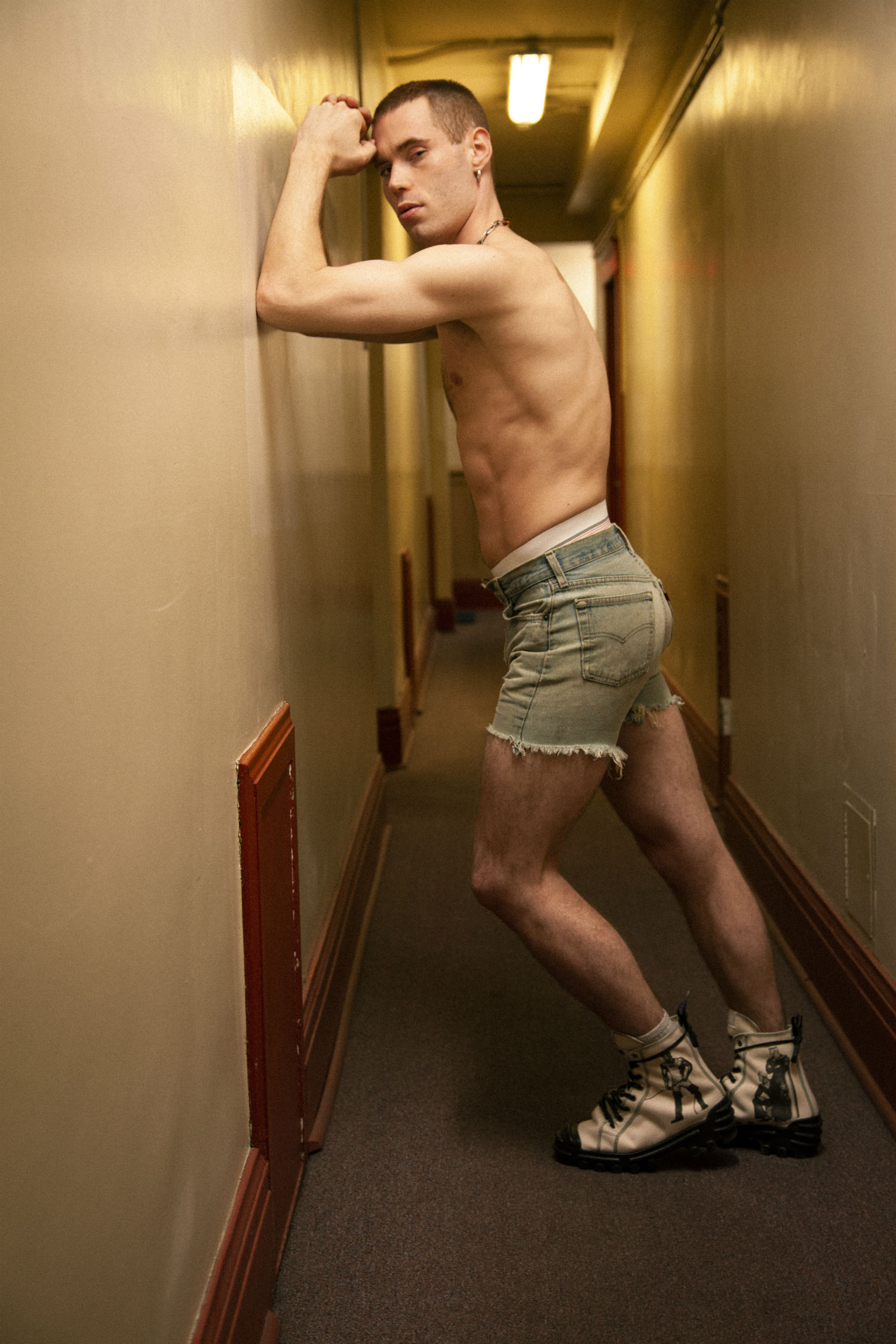 First reaction when you saw the Eytys shoe?
Rad!
What was your idea behind this shoot for Eytys x Tom of Finland? How did you approach it in terms of set and casting?
For my Eytys x Tom of Finland shoot I cast a couple of friends who are both gay and who know each other and have probably had sex together before! I knew they had sexual chemistry with each other, which is so central to the Tom of Finland universe. I just shot in my neighborhood. Some of it is shot in the parking lot behind my building, and the hallway location is in the apartment building of someone I know. I love the "natural" florescent lighting!
What kind of person do you see wearing the Eytys shoe? Do you think Tom of Finland himself would like the shoe?
I think the Eytys x Tom of Finland shoes are super fashion forward, so I can imagine the youth of today being into them. I suspect Tom would like the shoes, and not just because they feature his drawingsso prominently! The shoes are army boot style, which is consistent with Tom's consistent use of military style.
What do you think would be the modern day, post-2010, archetype (sailor, cop, biker, punks etc) for Tom of Finland?
UberEATS Delivery Man, M-F Transgender Construction Worker, IT In-home Computer Repair Man, Military Transman, Black Lives Matter Protester…
What/where would the homoerotic art be today without Tom of Finland?
Nowhere!
Who would you cite as some gay art icons from today?
Slava Mogutin, Brian Kenny, Scooter LaForge, Gio Black Peter, Damien Blottiere, Cody Critcheloe, Kehinde Wiley, Ryan Trecartin, Casey Spooner.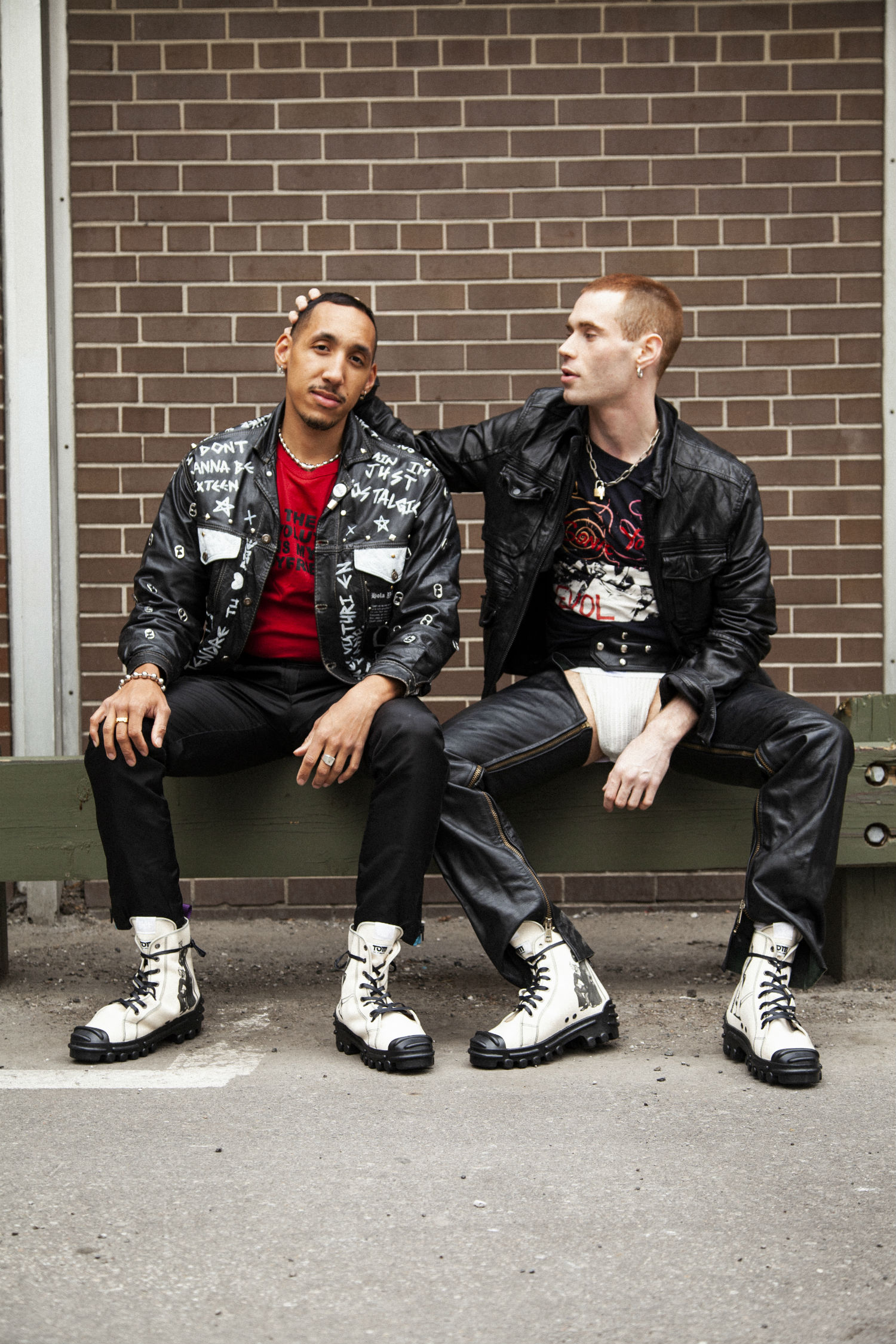 MerkenMerken
MerkenMerken
MerkenMerken
MerkenMerken
MerkenMerken
MerkenMerken