For creative duo 'OUNCE' it all started on a bench in front of a police station about six years ago. Ziggy and Kaspar, 21 and 22 years old respectively, say that being both from Maastricht, a not so big city from The Netherlands, they knew of each other's existence but never properly met before. They quickly got talking about their shared passion for clothing and art, and a possible way to combine their individual interests into one concept. "I guess you can say the foundations of both OUNCE and our friendship were laid on that day," says Ziggy.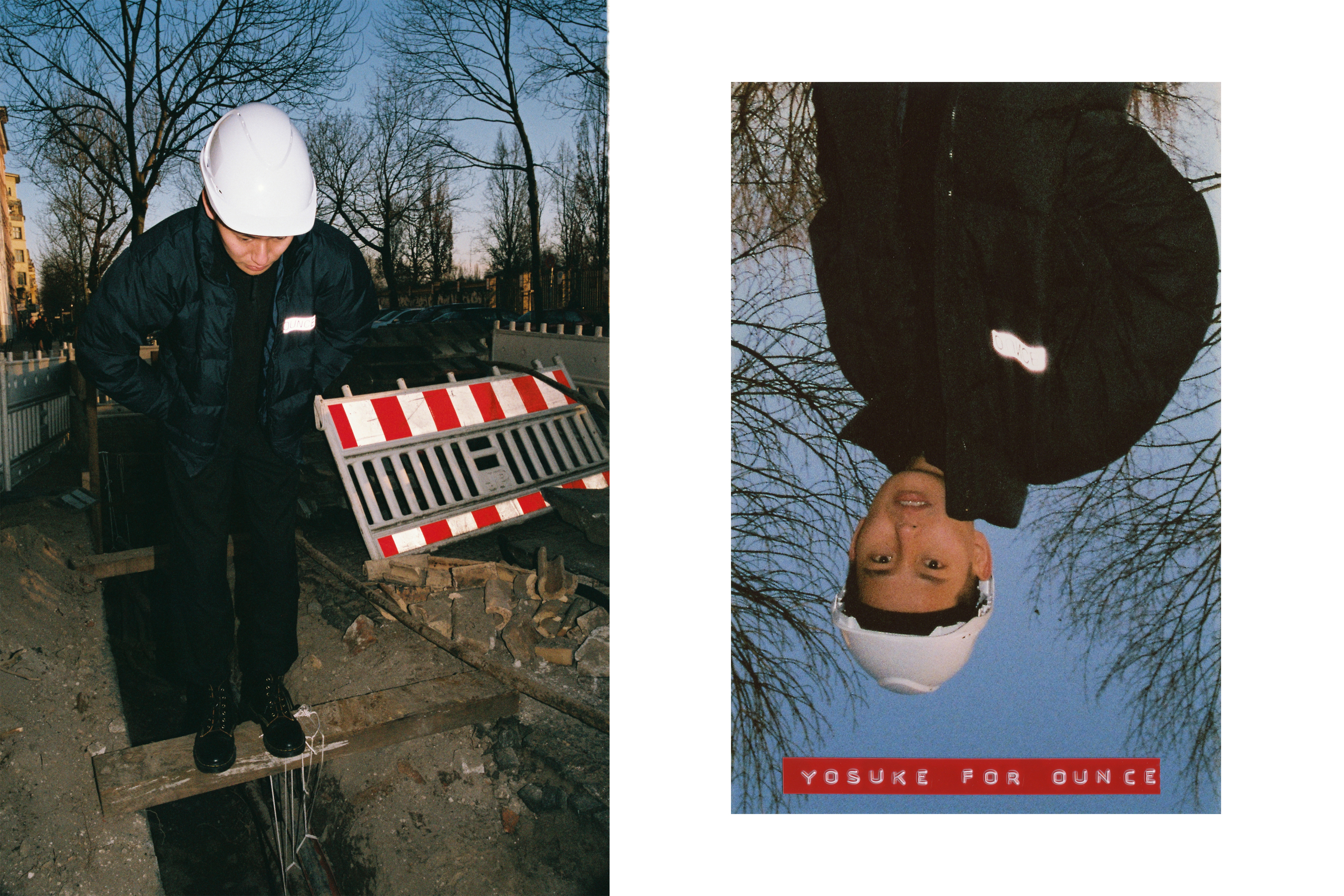 When asked about modern day street wear, Ziggy claims that he doesn't know what to define it as anymore, and Kaspar agrees; "stuff is all mixed up. Street wear, high end / design. But in a good way. There's a young generation of artists and designers at hand breaking and mixing old traditions. I think that's a good thing."
The inspiration behind the 'work wear' line comes from Kaspar's artistic practice. "I was working a lot with semiotics and signs. What interested me was the very basic colour palette being used by street signs, and street workers in public space. So with that in mind we started working on making a comfortable working wear line. And mixing up thus visual language in my work."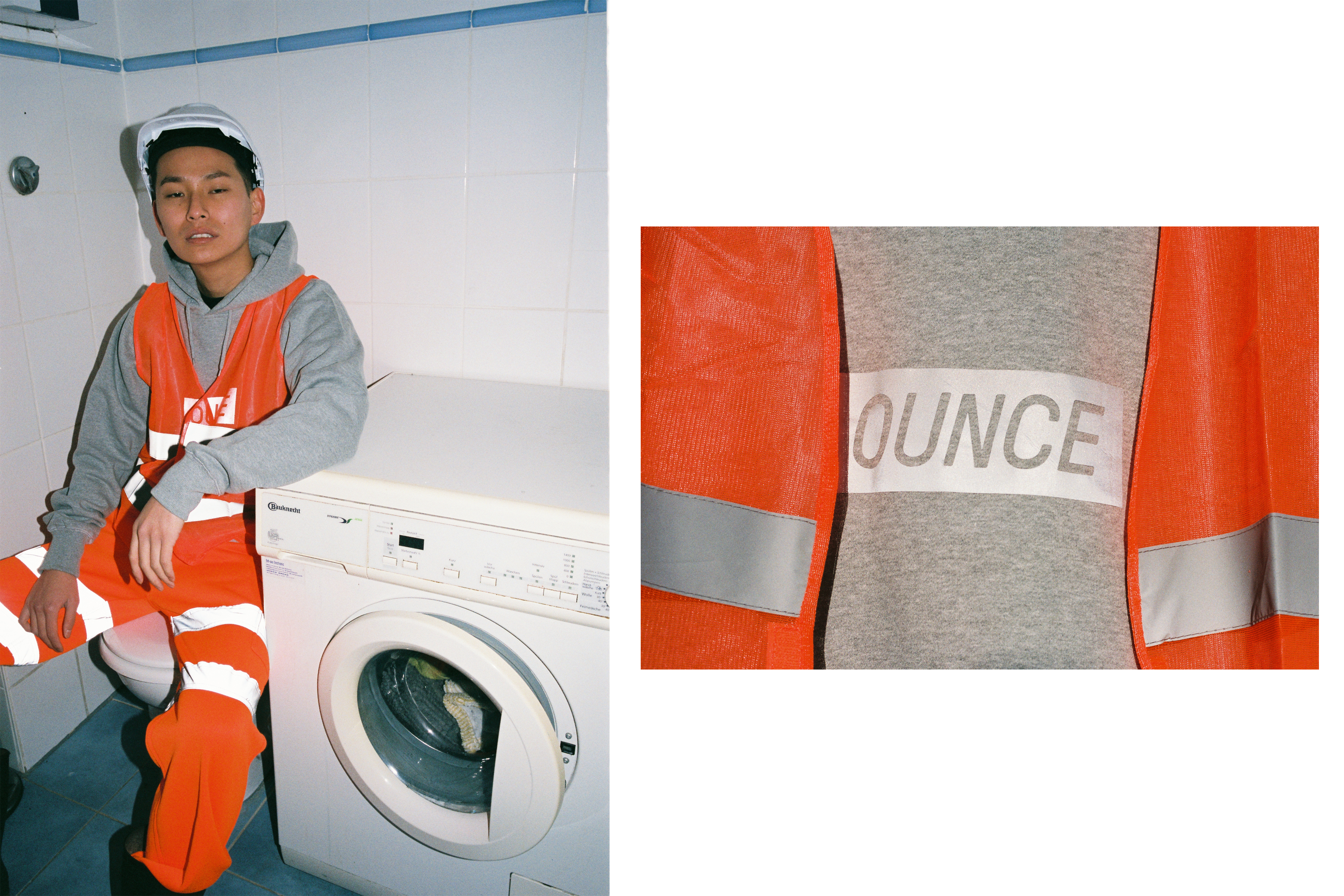 One of the challenges they encounter is dealing with seasons and our changing climate. "Seasons are turning out to get tricky as hell, I mean, 15 degrees in January, snow in April. How to handle these shifting seasons in a fashion line?" Also finding the right people to work with can be a struggle, specially for a small start up, and they are very picky with who they consider collaborations with.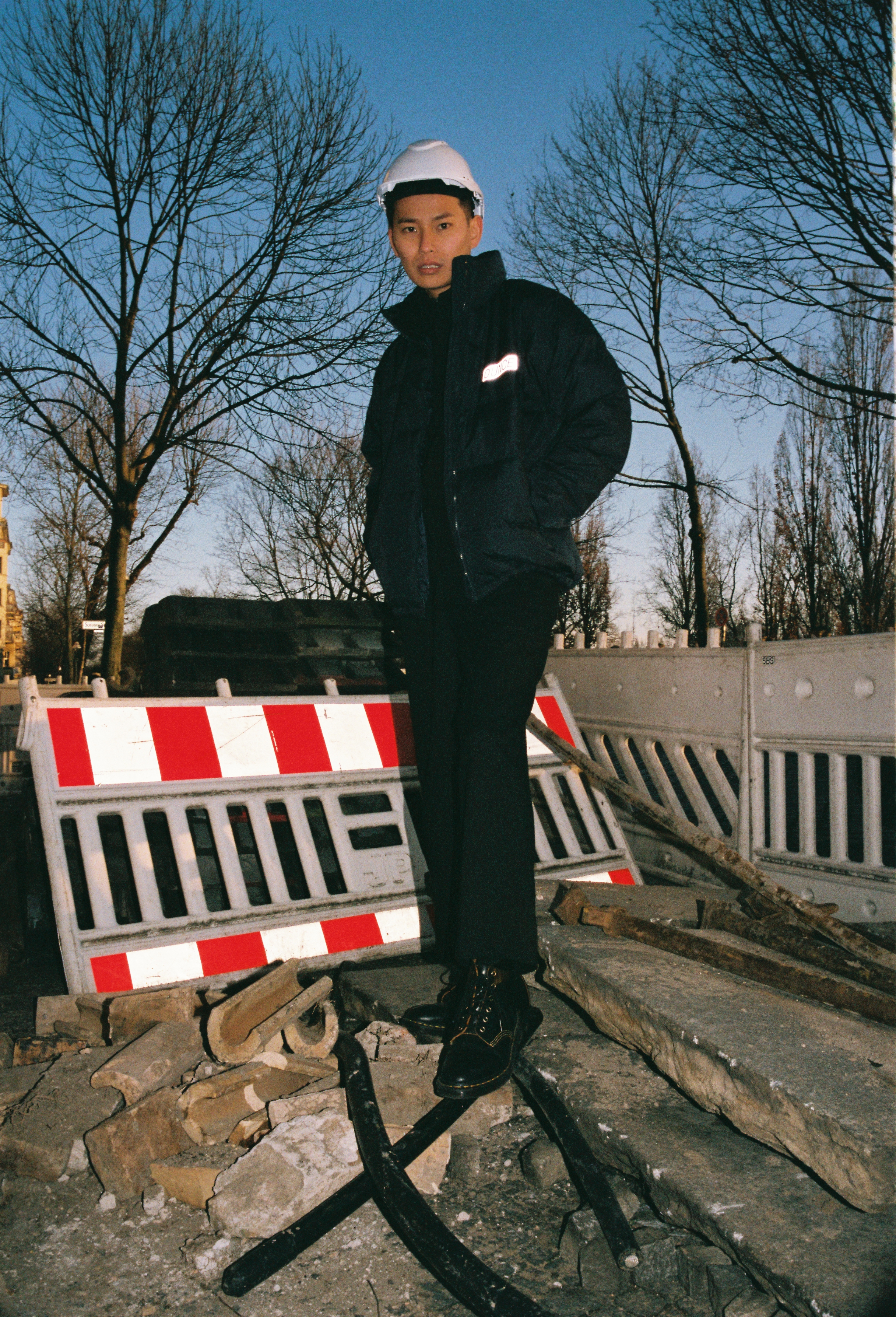 In their own words, OUNCE's vision is "do what you want whenever you want. We both were aware of and had interest in what we were wearing back when we met. The vision at that point was that we wanted to create something from a fashion point of view. That is exactly what we did and still do now."
Photography DAAN DAM
Styling OLIVE DURAN