If pop culture is proving anything at the moment it's that technology is the future – just think VR, AI and the ubiquitous live stream. And if you look at the new Mercedes-Benz A-class the future seems to be pretty much here. But not in the shape of flying cars or teleportation as films so often predict when it comes to imagining how transportation will evolve. Rather, the automobile manufacturer's new car line shows off its technical innovations in a much more subtle way – perfectly in line with Mercedes-Benz's credo to make cars seamlessly fit into our lives. After all, what could be more convenient than absolute freedom of going wherever you want to whenever you want to? No matter if that "where" is an extensive road trip and that "when" a spontaneous night-time adventure. To make all your dream destinations easily accessible Mercedes-Benz has created its new A-class with exactly this flexibility in mind. And guess what: All this innovation goes back to your other favourite device – the smartphone. So without further ado, here are four cases for why the new Mercedes-Benz A-class is at least as handy as your smartphone – although it might not quite fit into your pocket.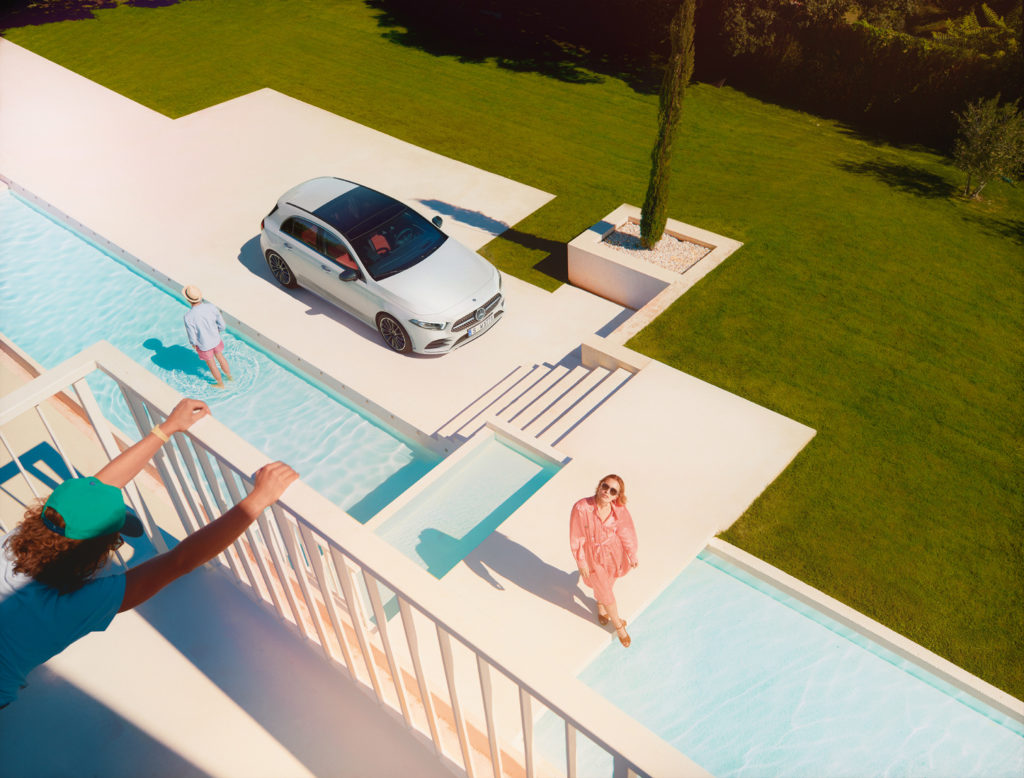 … because it was literally based on a smartphone
What could be more ubiquitous and at the same time handy than a smart phone? Exactly. That's why Mercedes-Benz's new A-class is literally modelled on precisely that. With a strong focus on intuition, personalisation and natural voice control, the A-class is everything you love about your phone and more. Called "MBUX", its intelligent support system provides a direct connection between car and driver, even available with Augmented Reality for Navigation, making it easy for the car to adapt to your needs.
… because it's all about the display
And what better way to follow up on this notion than with a wide-screen-cockpit and a display (7 inch or 10 inch as optional equipment) that is every bit as interactive as that on your smartphone. The Mercedes-Benz's screen can be operated through Touch-Control-Buttons on the steering wheel, a touchpad or a touchscreen, for an interactive, and, again, seamless driving experience.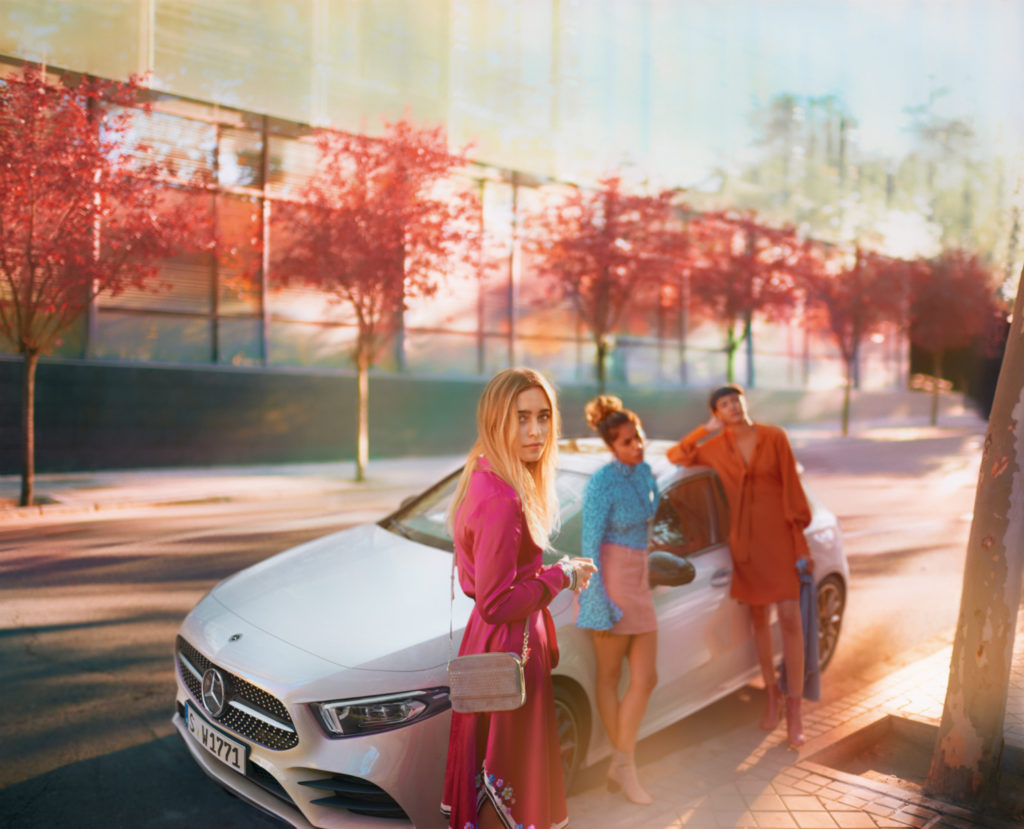 … because you can completely make it your own
But as big as this screen might be, there still are more than enough possibilities to customise the interior of the Mercedes-Benz A-class to match with your individual taste. The car not only has 64 ambient lights to choose from but also ten different colour schemes making its interior easily changeable and definitely never boring.
… because after all, it's just super helpful
And you don't have to experience all these features on your own: The Mercedes-Benz A-class has numerous – virtual – assistants to guide and help whenever needed. There for example is "Car-to-X-communication", which allows the car to constantly process information about traffic holdups of any kind. "Mercedes me connect" helps with the planning of your trips and routes, and "Mercedes-Benz intelligent drive" contains assistants for safety and driving. So with summer fast approaching, it definitely is time to pack your bags, friends and favourite playlist and finally hit the road.
MerkenMerken
MerkenMerken
MerkenMerken
MerkenMerken