Jazzelle Zanaughtti, aka @uglyworldwide, is the IDGAF mixed-race model who's turning heads all over the 'gram. As many androgynous and gender-bending models watch their stars rise in the fashion industry, Jazzelle Zanaughtti is using her platform to broadcast her voice loud and clear — all while serving up eclectic, boundary-pushing looks.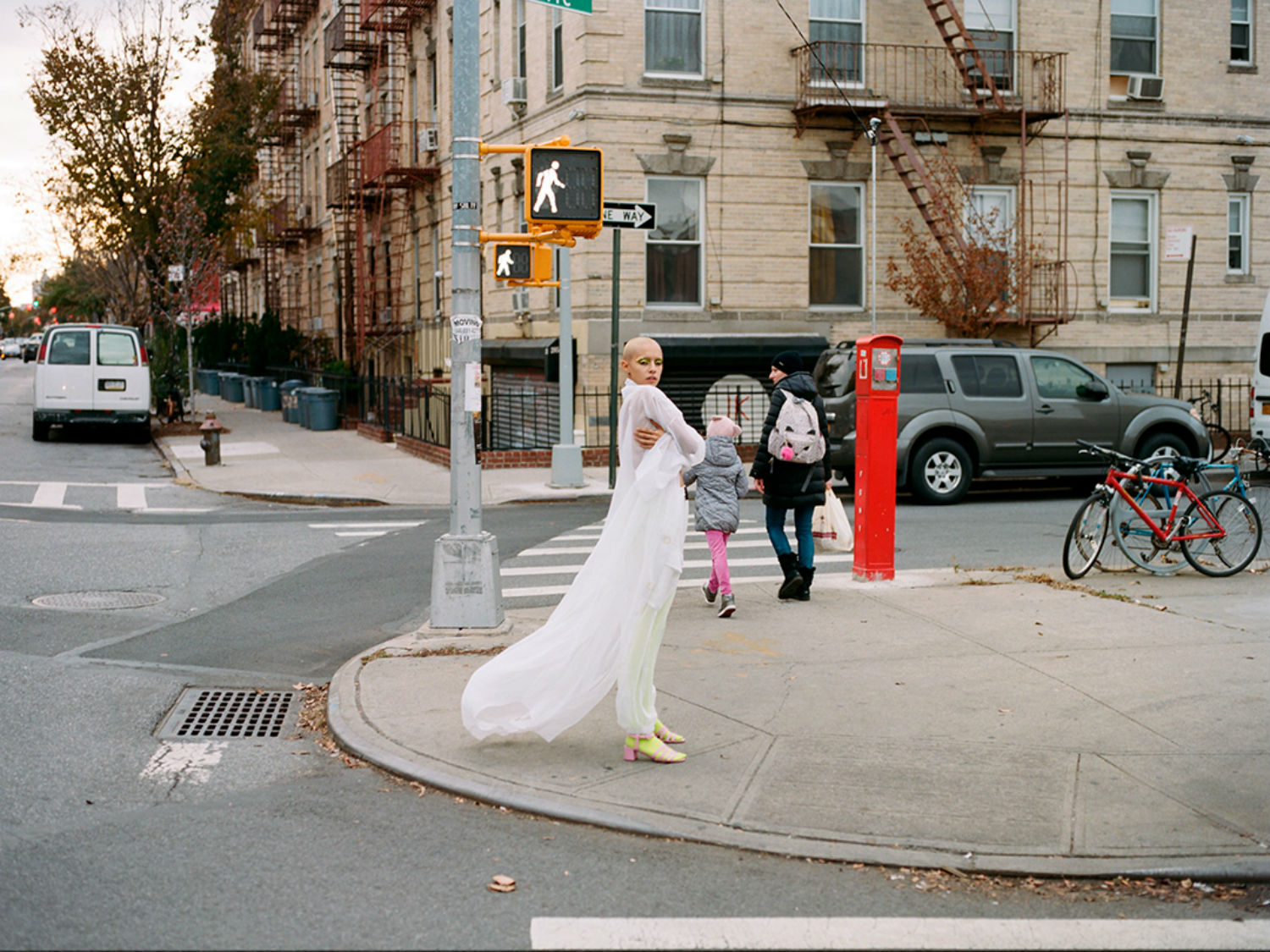 It was while the Detroit-born model was still living in Chicago that her Instagram started to blow up, with her feed receiving a flood of likes from the eminent British fashion photographer Nick Knight. What began as an Insta-crush quickly developed into straight-up success: Knight cast Jazzelle for a shoot in London, an opportunity which catalysed her later move to the Big Apple.
INDIE met the humble 22-year-old in New York, just a year after she made her first runway début and modelling breakthrough which saw her fronting up the launch of ASOS's beauty line and walking for Fenty Puma. Zanaughtti has a heart of gold and, while she's as genuine as they come, it's evident that she stands her ground when it comes to her beliefs.
Suit SADAK, Sunglasses PAWAKAAfter finishing high school, Zanaughtti packed her bags and headed from Michigan to Chi-Town where she began building her now 405k-strong Instagram following. "Being a very socially awkward kid growing up, I always wondered what was wrong with me," she says of her beginnings. "Trying to conform to shapes that weren't meant for me, just to fit in — it was so stupid and I'm so happy to have grown into my own damn person over the years."
Falling into her own rhythm, she says, was fostered in large part by the queer and drag scenes where she gained inspiration and learnt to love herself — both her feminine and masculine sides. Gender is no biggie for her and, with her shaved eyebrows and bald head, it's clear that she embraces the ambiguity. INDIE caught up with Zanaughtti to talk social media, merch and making it.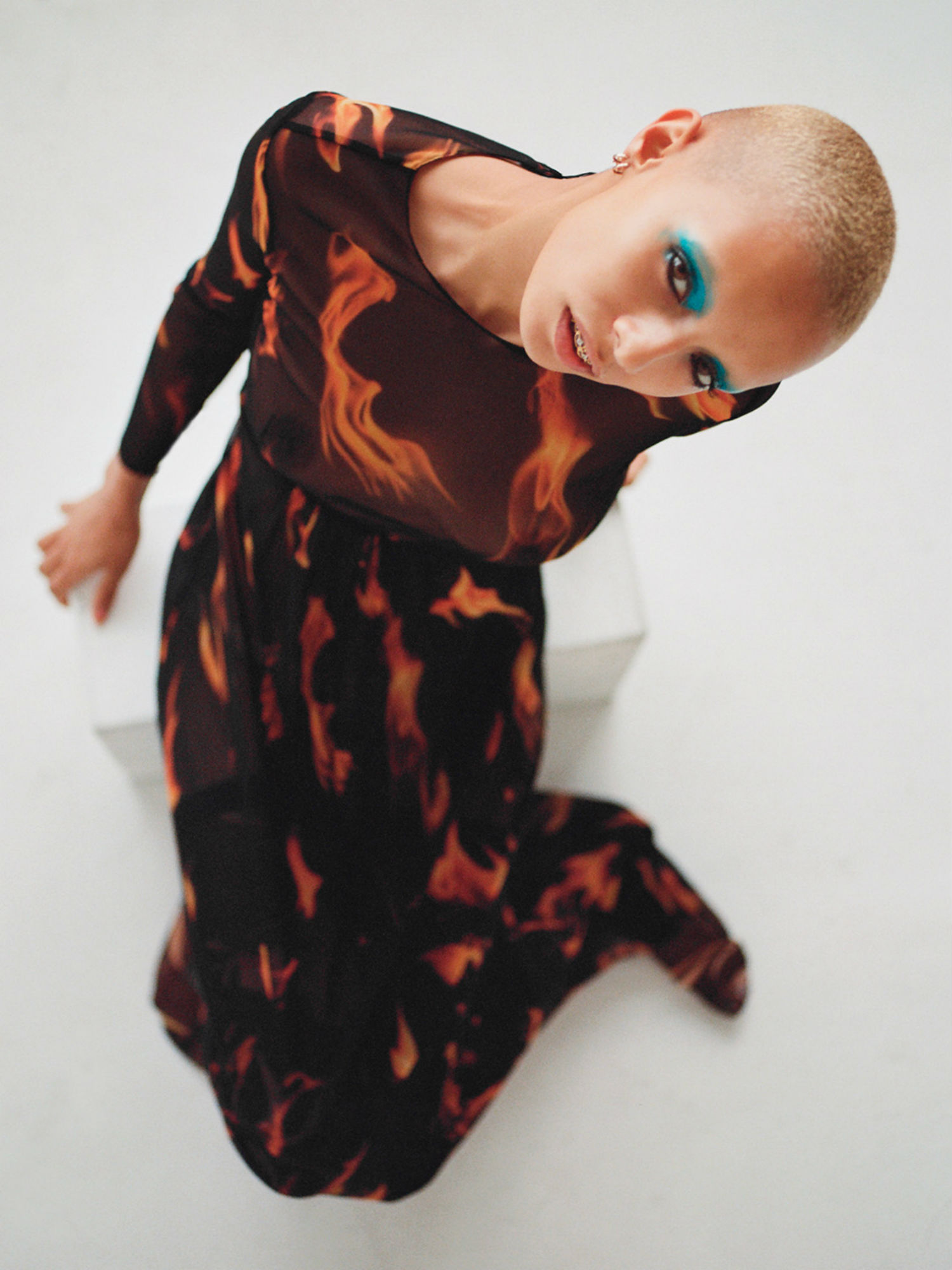 Tell us about Ugly World Wide, who is she?
Ugly World Wide is a manifestation of everything I have ever dreamed of. You've talked before of your love for all things creative, from make up to casting to designing.
You've launched your own line of merch — how did that come about?
As a kid I always saw myself designing so it feels good to dip my toe into the waters of design. I'm just so picky when it comes to the things I create that it will probably take a while before I drop anything super serious. But for now, it's going really well and I'm excited to expand further.
A lot of models have been opening up about sexual abuse within the fashion industry. How do you feel about the #MeToo moment?
I am so proud of everyone coming forward about their experiences with these creeps. Working in the industry myself, most of these people are only about one degree of separation from me, so knowing what some of them are capable of before even entering a situation with them makes me feel a lot safer, too.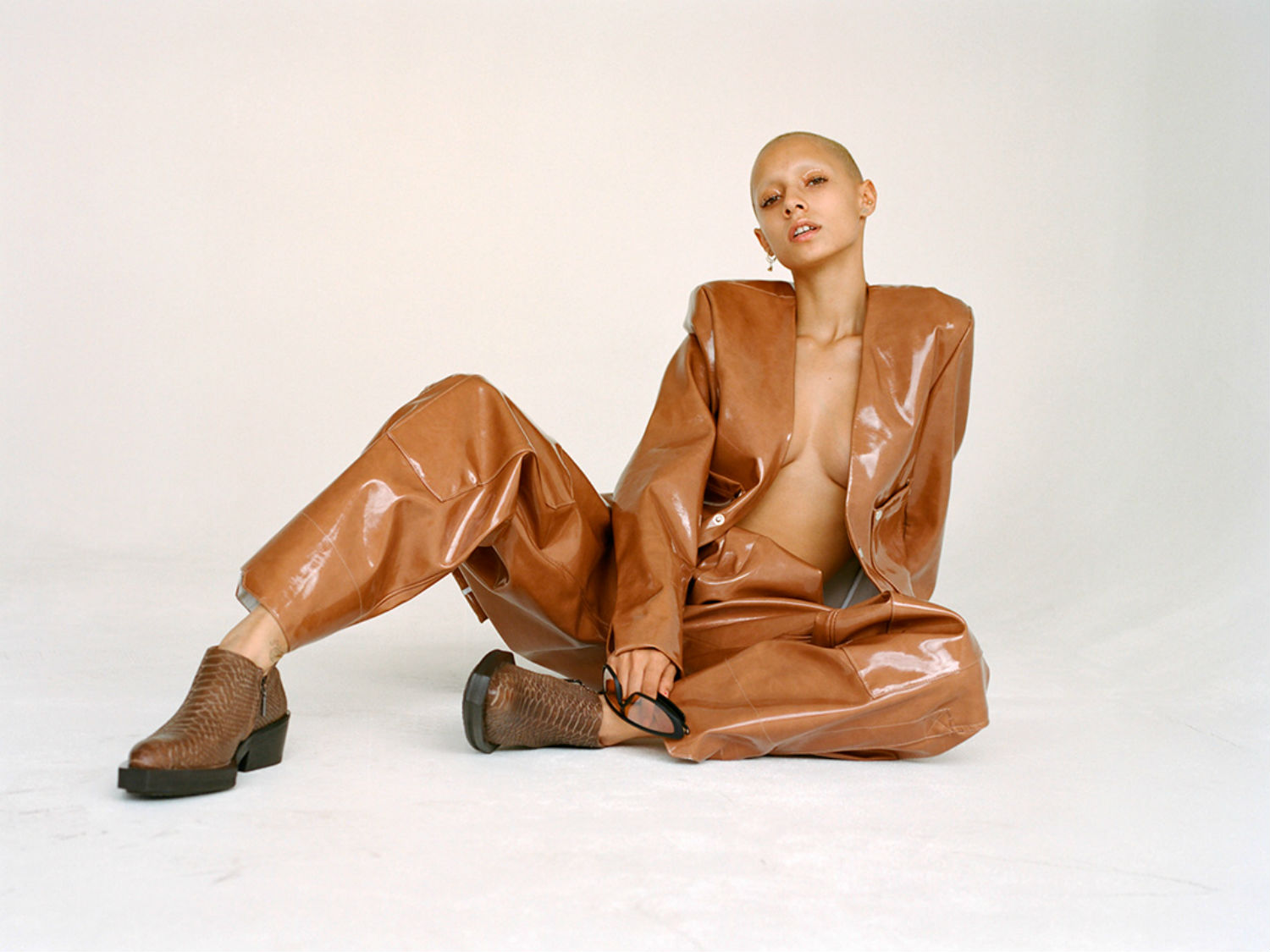 What's the best thing about having a large social media following?
I finally feel like my voice is being heard, so I take this as my chance to spread real positivity.
And what about if we could go back to the times where smartphones didn't exist—would you be down?
Well, to be honest, I have been waiting for a reason to raise a fleet of pigeons.
What's Jazzelle aka Ugly World Wide's message to the world?
Be yourself, bitch. Step your pussy up, honey. Get a job. Own a business, bitch. Suck a dick.
Text, interview and styling OLIVE DURAN
Photography EVAN BROWNING