Yannick Ilunga's 'social awakening' occurred during his childhood, which the South African singer spent in Cape Town raised by a Congolese father and Angolan mother. Now, Ilunga is defining his own movement, turning all eyes towards Africa: Noirwave. "When you see someone wearing baggy jeans and a FUBU shirt, you already know that they're into hip-hop." It's part of the human condition to then jump to conclusions, both a blessing and a curse, but Ilunga does want people to be able to look at someone and think 'Noirwave', "I want Noirwave to be recognised simply by a person's lifestyle" – but what does this lifestyle mean?
"It's visuals, language and a mindset" – much more than a genre, Ilunga has created a focal point. Noirwave isn't just a synonym for Afrofuturism, but rather is by definition a movement in which people can freely create within the context of Africa. "Noirwave is rooted in the past, present and future. It is a state of mind." Afrofuturism is more accessible as a fantasy, an idealisation whereas Noirwave is an outlet for kids of the diaspora who otherwise felt as if they couldn't create something relatable. It sure sounds like quite the task to make something credible and moving that was simultaneously influenced by American Californian rock band Blink-182 and the Nigerian Afrobeat pioneer Fela Kuti. Yet, with his music, this is exactly what Petite Noir has done.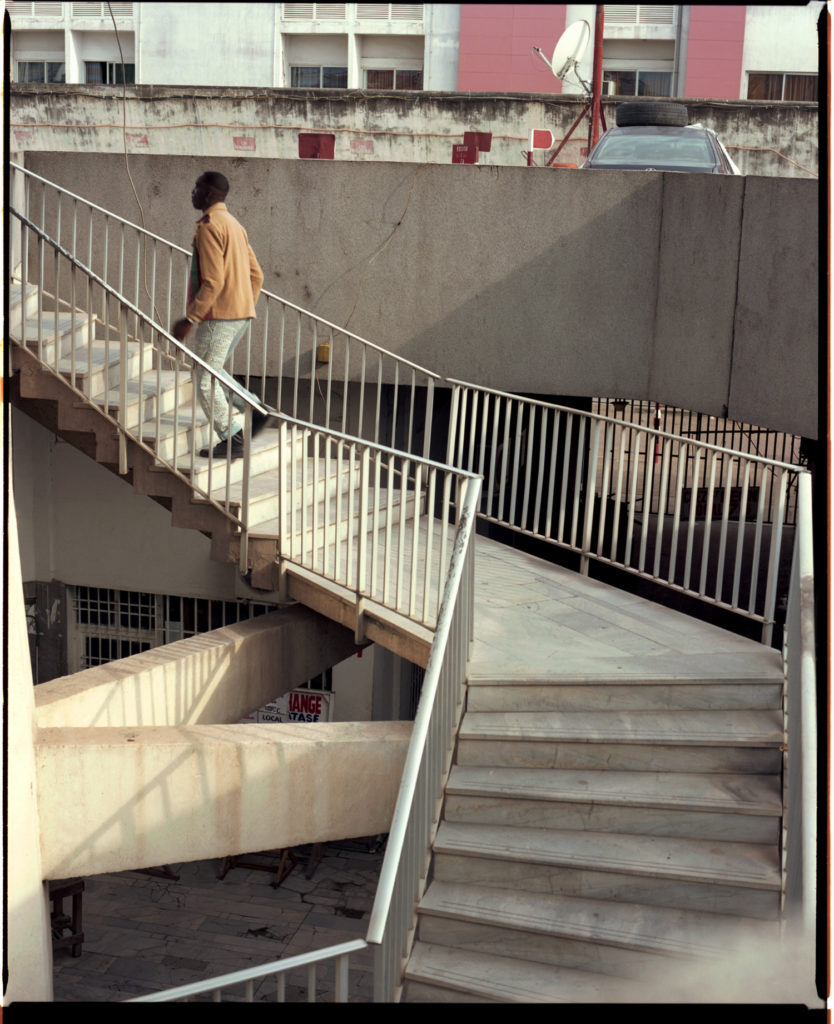 Born in the Summer of 1990 in Brussels and having later found home in London, the end of Ilunga's teen years saw the beginning of his musical career, and in 2009 he formed one half of musical duo Popskarr. In 2015, after signing to Double Six, subsidiary of Domino, he released an exciting debut EP to critical success. Now, it is his quest to bring his European roots and African heritage together through his music. Speaking from my own perspective as a second-generation African navigating life in a European context, experiencing this upbringing can often make one feel isolated, as if the majority of the people around you couldn't relate. And so in creating Noirwave, Ilunga is really creating a space allowing people struggling with this feeling to breathe.
When one becomes familiar with the genre, you start to look at other pop-cultural happenings and ask, "Is that Noirwave?" Is it possible that many artists the world over have been practicing in a Noirwave style in ignorance? New York-based Obama portraitist Kehinde Wiley has Yoruba paternal lineage and is renowned for his highly naturalistic interpretations of African-American figures stylised as if they were members of the European nobility – is that not by definition Noirwave? More names that come to mind when you think of Noirwave artists include Solange and Mos Def aka Yasiin Bey. Incidentally, Solange showcased Petite Noir as part of her Saint Heron compilation of experimental music alongside names such as Kelala and Sampha, and Bey who appears on 'Til We Ghosts' with Illunga counts him not only as a professional acquaintance but also as a friend. These collaborations bring us to the 2014 Meltdown Festival, in which Ilunga paid homage to the Soweto youth uprising, channelling directly the political influence that drives this movement.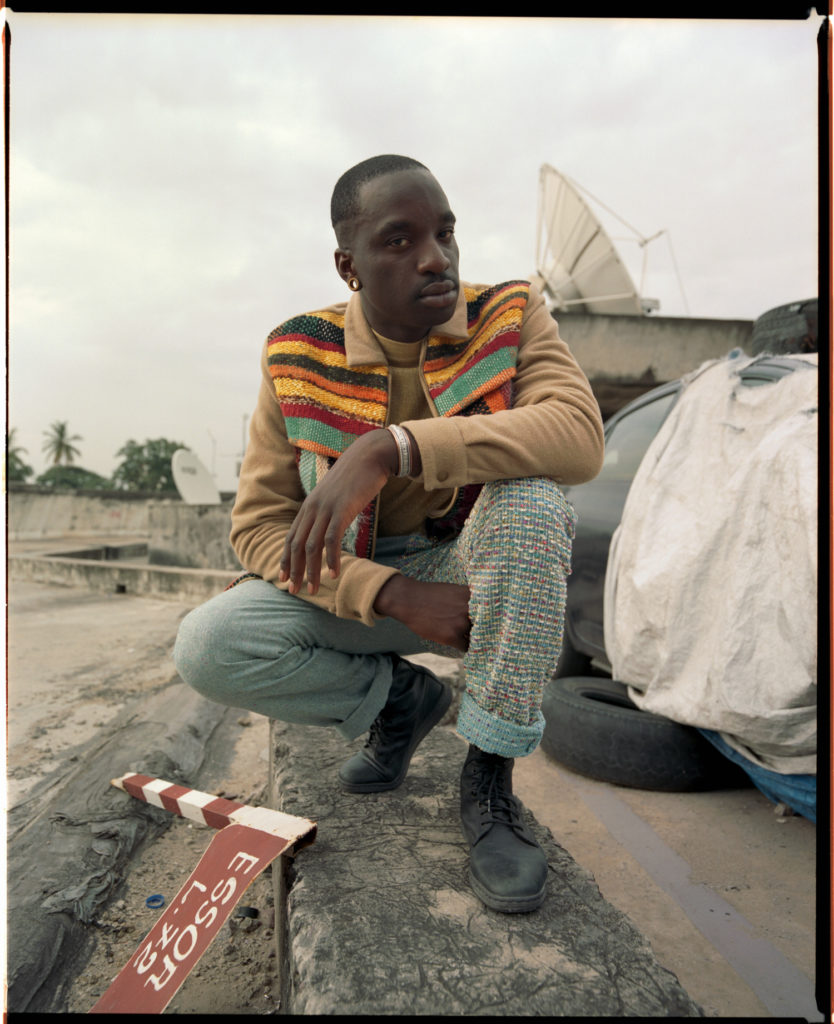 It is unsurprising that Noirwave has an inherent political association. As Yannick listed off the figures he cites as having influenced him such as Chiodos, Killswitch, Kid Cudi and Kanye West, he also went on to name Martin Luther King, Patrice Lumumba and Kwame Nkrumah. "I would like Noirwave to be more influential, not only in music and the arts but also in politics". The latter three political mavericks changed the ways in which black people across the USA, Ghana and the Congo related to the world in the contexts of segregation, systematic racism and colonialism. To separate art created in the name of Noirwave from politics would not only be impossible, but also pointless. These issues are inherent parts of life as diaspora members across the globe, so to ignore it in our creativity would be to reject our history and inhibit us from moving forward.
Ilunga once said that "as Africans, we grow up not knowing ourselves". Noirwave is making sure that this is changed, and naturally this cannot be done without it being politicised. The two sides of the same sororal coin Beyoncé and Solange have been taking confident strides channelling both the West and their home continent through their art. Beyoncé's seminal 2016 visual and audio masterpiece 'Lemonade' is an educational ode to Africa and African-American history. In the visual album that people have credited as teaching them about vital elements of the diaspora's history such as the Igbo landing, the pop star appears as the Yoruba water goddess Oshun, references the British-Somali poet Warsan Shire and emulates the Egyptian queen Nefertiti's iconic profile. Her younger sister on the other hand dedicated the lyrics of her ground-breaking album from the same year, 'A Seat at the Table' to the everyday nuances that define a black existence. Even recently, Beyoncé made history during her 2018 Coachella performance not only garnering over two million tweets containing the word 'Beychella', but also by filling her performance with specific references and imagery that are inherently black and relating directly to the African diaspora. Her mother, Tina Knowles admitted to being sceptical that the inevitable predominantly white audience would 'get it', but keeping Noirwave in mind, she wouldn't have had any desire to tread lightly, rather wanting to take the opportunity to creatively address heritage and roots in the context she was raised.
Things are changing across the diaspora. There could not have been a better time for Ilunga's movement to start catching speed. We are truly in the midst of a renaissance of black creative work and its name is Noirwave. Perhaps one of the most beautiful parts of this movement are the inevitable cross-references. It could be argued that Petite Noir's video for 'Chess' evokes a similar sense of nostalgia seen in the photography of Nigerian creative Stephen Tayo. Solange recently collaborated with London-based design student Mowalola and Skepta became the face of the three-day event held in Lagos, leading Vogue to dub it as the 'coolest city on earth'. Creatives of the diaspora the world over are definitely having a moment, and Petite Noir is defining it.
Photography KYLE WEEKS
MerkenMerkenMerkenMerkenMerkenMerkenMerkenMerkenMerkenMerkenMerkenMerken
MerkenMerkenMerkenMerken
MerkenMerken