"I lost my parents and many members of my family in the Rwandan genocide. It's unimaginable. You lose maybe 75% of the people you are related to. What affected me more though is the aftermath: you have to live with this reality and even 20-something years later it still affects you. This is what the film is about".
Samuel Ishimwe, the first Rwandan filmmaker to have his film debuted at the Berlinale tells me this as we sit in a crowded café next to the cinema complex at Potsdamer Platz. It's not easy listening. Speaking in a soft French accent and staring deep into my eyes, the significance of what he says weighs on my mind hours after our interview is over.
He's referring to his latest short film Imfura, a story set in a post-genocide Rwanda. The narrative follows the protagonist Gisa on his journey back to the ruined village of his mother's home. Desperate to meet those who remain after the massacre, Gisa ends up instead becoming embroiled in a dispute over the legacy of his mother's house.
But, as is the case with most great films, the story is much bigger than that. It's a story that has been haunting Ishimwe for years. "Making the film was a kind of therapy. I had made other films before that touched on the subject but I had never done it from a very personal perspective," he explains. Ishimwe wrote the script whilst living in Switzerland. It was the first time he had lived outside of his city in Rwanda. The culture shock was felt hard, however, it presented Ishimwe with the opportunity for self-reflection and a chance to come to terms with his past. The "lonely" western lifestyle which forced the young film student to cook and dine alone for the first time in his life enabled him to "confront" himself and to look inwards.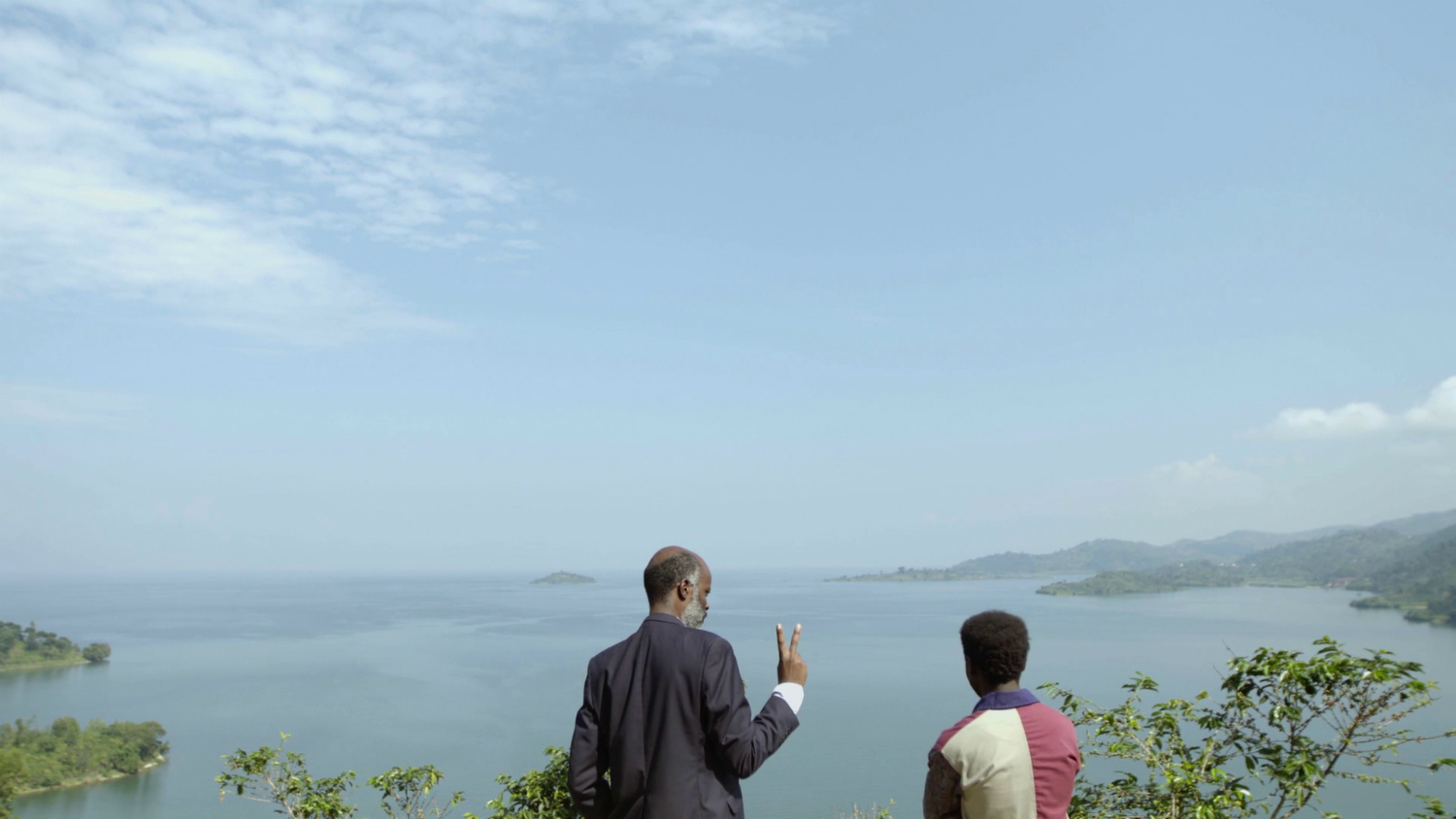 While the basis of the script was written in Switzerland, Ishimwe deployed an organic directing method when filming back in Rwanda. "I wrote the script in French. I didn't translate it back so when I was on set I just translated on the spot. I didn't want the actors to memorise anything so I would just tell them there and then so they have room to improvise". The actors in question are his cousin (who plays Gisa), two of his friends and the crew found in the village while they were filming. "When I was in the village I left room to see interesting things and would look out for interesting people and then be like 'Ok you have to be in my film'. And I'd just get them involved in it," he discloses.
Capturing the "authenticity and reality" of life in Rwanda was a real focus for Ishimwe. And it's not just in the film making process that he strived to achieve this. "In my film, I try to show people in their everyday life routine: people walking, praying, eating, partying. Just to show that life goes on." I ask him whether this is in a bid to change people's perceptions of his country. His answer, as all his answers are, is well thought out and eloquently expressed: "I think when people hear Rwanda it's normal to think of the genocide. Even in Rwanda, it's something which is an error. There is a before and an after. It's like a milestone in the timeline of Rwanda.
None of this is said with self-pity. Rather, Ishimwe speaks with a real pragmatism and straight-forwardness – perhaps as a coping mechanism for dealing with such a sensitive past. "It was only two decades ago. In Germany, people are still thinking about the holocaust which was 60 years ago. The problem is that people think it's still like that. That's where the ignorance lies. People think Rwanda isn't a safe place, they think it's war-torn and dangerous. That is a very wrong perspective," he states.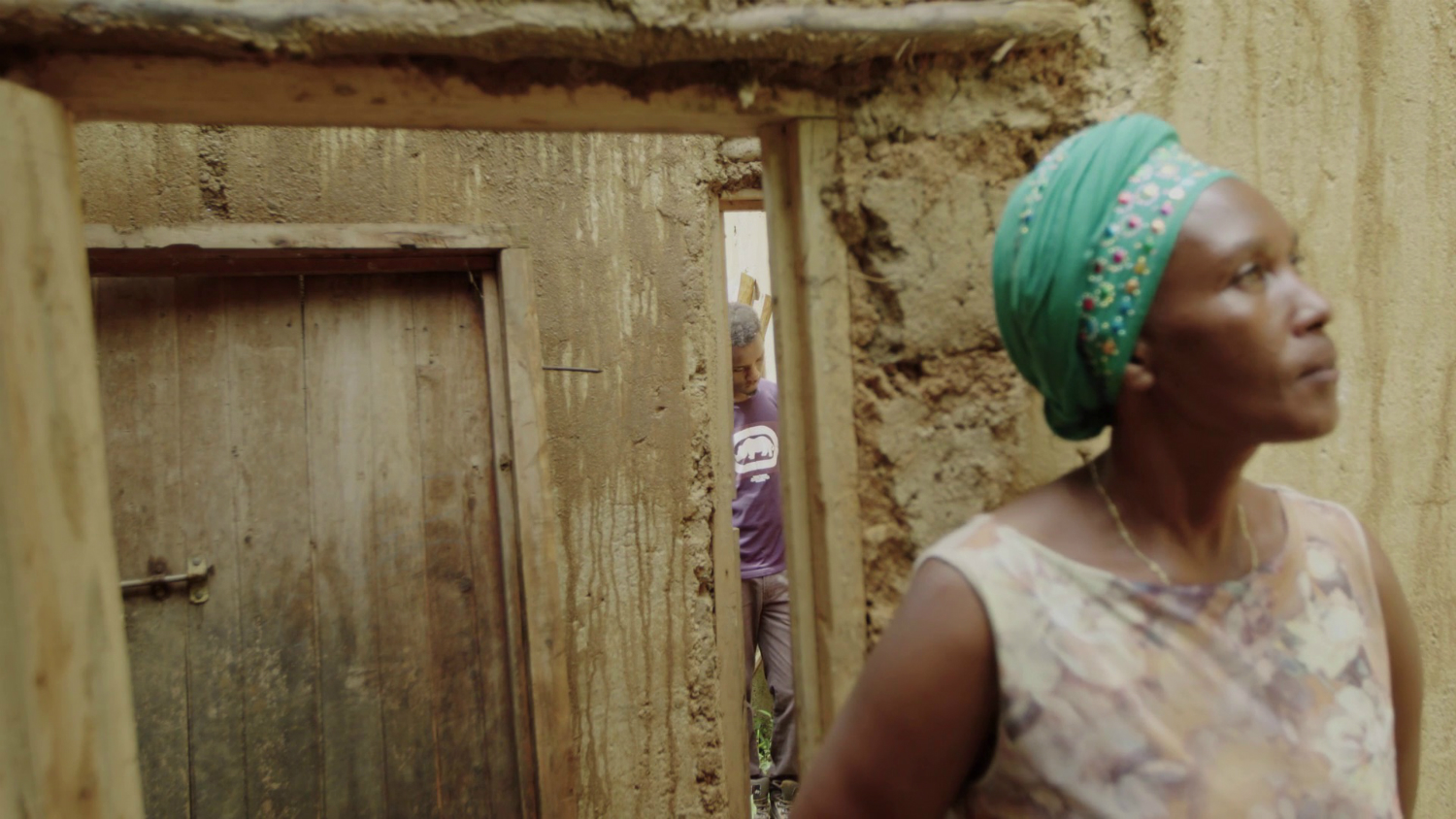 We touch on the subject and poverty porn as I ask about the current state of African cinema. "People have always been trying to do films on big subjects and big political or philosophical or problematic issues," he muses. "Many films have been done by Western directors and even some Rwandese ones who fall within the stereotype of showing people in a victimised way. They have forgotten about the personal level. When you do films on a personal level it's universal. The aspirations of people on the inside are the same everywhere; in Berlin, in Japan etc. The context may be different but the way that people react when they are happy or when they are sad is the same. It's human. I think that's how film can change the narrative of Rwanda because people see that it's a place where people carry on with life in all aspects. I try to show people with dignity".
Aware of the rave reviews Imfura has been getting over in Europe, I was keen to ask Samuel about the kind of response the film has received in Rwanda. "We did a local premiere in Rwanda and they loved it. It was a totally different reaction because in Rwanda people can recognise every character. Even some of the very heavy scenes, this is their story and people's everyday life. It was a very interactive screening: people were laughing, people were singing along because there are songs they know. Most of the team and the cast loved it and were very proud which is lovely".
It's hard to imagine how one would respond to living through a genocide. Samuel's decision to utilise film as a form of therapy is surely one to honour and respect. And this is just the beginning for the young director. The reaction to Imfura has sparked further encouragement within Ishimwe and he is eager to continue making films. Where these will take him and the viewer are yet to be seen.
Images courtesy of Berlinale
MerkenMerken