There is no denying the passion with which African artists, designers, or photographers have embedded their culture into their work in recent years. Designers like Grace Wales Bonner fuses her African and European heritage into acclaimed collections, credited with introducing a more tender representation of black masculinity while numerous stylists and photographers, among them Ib Kamara and Campbell Addy, explore their cultural backgrounds through equally soft and considerate images.
One of the hotbeds of this shift is Cape Town, the second largest city of South Africa, and a vibrant culmination of creative thinkers exploring that outer-world as much as their personal experiences – the interplay of which often is the core of what informs their work. "I'm queer, black and womxn – a trifecta of disaster in South Africa," says Neo Baepi, a photographer that moved to Cape Town in 2010, "But I would never want to be anything else. Cape Town challenges how the rest of the country thinks about what it means to be a creative. It's a space to learn, constantly and vigorously. I don't think you will find a more unique group of people anywhere else in SA."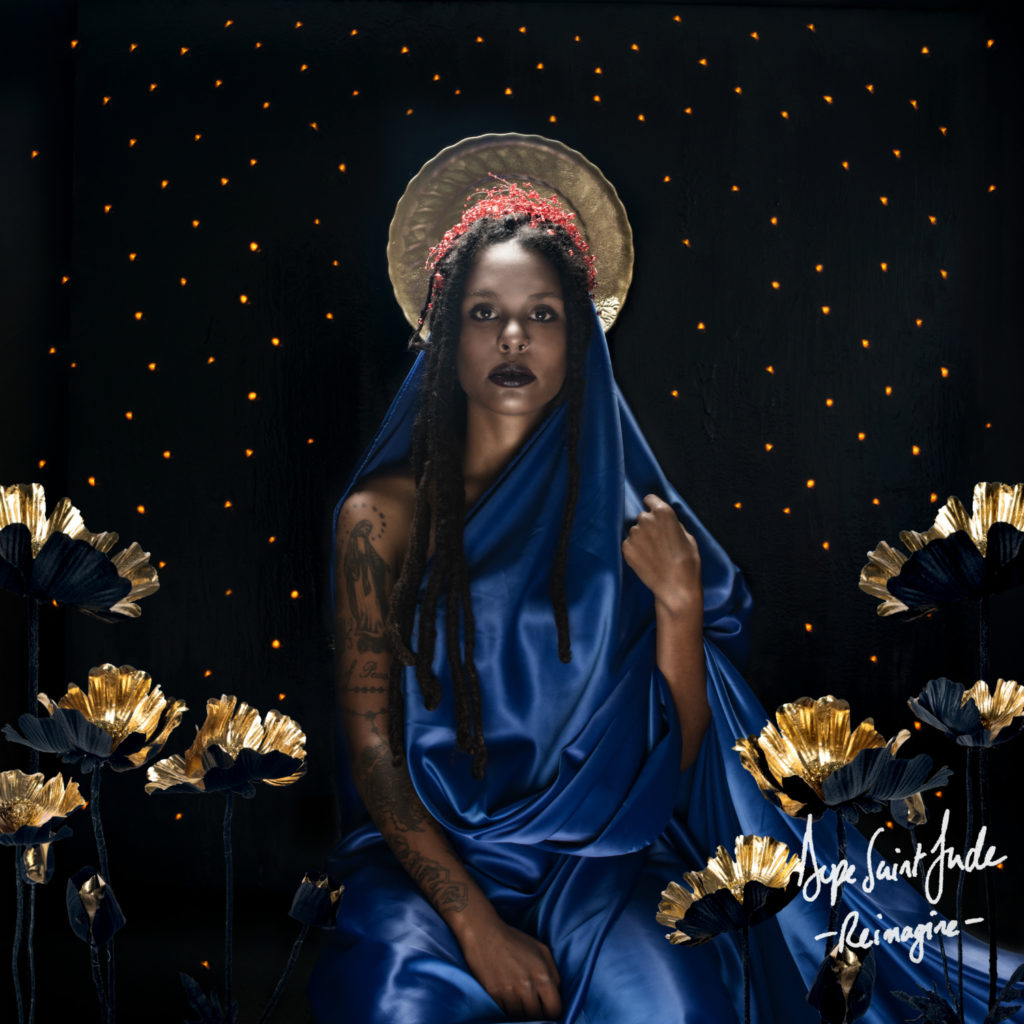 While Johannesburg, the country's largest city and home to events like Afropunk, often is at the fore when it comes to conversations about South Africa's underground scene, Neo and her peers are determined that there is no place more pulsing than their own surrounding. "There are so many talented creatives just overflowing with genius," adds Dope Saint Jude, a South African hip hop artist, "Even though we live in an interconnected world, each environment presents a unique flair, which can't be replicated. There are some things that are certainly Capetonian – from the city lay out, to the languages and even some of the fashion. These things seep into creativity and make it authentic." Dope Saint Jude herself is an integral part of pushing this uniqueness forward: In 2012, she started South Africa's first drag king community, which also became the origin of her stage name.
"I use hip hop as a medium to understand the world I live in," Dope Saint Jude says, "Cape Town carries a strong legacy of apartheid, and through this lens, the creative scene offers a unique experience on what it means to exist in South Africa today." Cape Town's history and connection to the rest of the world also is one of the strongest influences for its underground scene for Neo. The city was a British colony from 1795 until 1910, and later experienced an extreme period of apartheid during the 20th century – still noticeable in modern day Cape Town.
"It goes without saying that people at the helm of creativity are largely white and middle class," says Neo, "I have always said that Cape Town is pregnant with creativity. Creative expression is vast and vibrant in this city. However, for as long as those who fund projects sit in their ivory towers far from the creative scene, that pregnancy won't be full-term. In other words, those on the ground with beautiful and unique ideas always have to step outside of themselves to be heard by the big players. Some of Cape Town's greatest talent can be found on the flats and in the hood. There is a strong coloured and/or malay community in CT with extremely talented creatives, the same goes for black people in Cape Town. The glass ceiling needs to be broken."
At the same time, art and creative movements are some of the best and most important ways to subvert these restrictions, says Hana Sho. The model and photographer was born in Cape Town, but has roots in Japan apart from her home country. "South Africa has suffered through major years of hardship and oppression, and in the recent years art in all forms has opened many doors. Its given people a voice, empowerment, and a platform of expression. A lot of young kids are working with the older generation, exchanging knowledge and collaborating."
"Cape Town carries a strong legacy of apartheid, and through this lens, the creative scene offers a unique experience on what it means to exist in South Africa today," Dope Saint Jude adds, "The internet has given us access to a bigger world and has therefore made us realise we are doing something special."
With a global connection as their most powerful tool, Cape Town's underground scene is embracing this way of sharing their believes to the fullest – and pop-culture's current visual language, be it in fashion, music or beyond, shows that people are more than listening. "Things have become more accessible. People are shaping what it means to be a young South African, now more than ever before," Hana says, "We are making space for ourselves to express who we are and where we're from with the utmost pride. We will carry on growing as a scene doing things bigger and better until we get the recognition we deserve. The world doesn't know what's coming for them!"
Header Image: Dope Saint Jude and Chomma MerkenMerken MerkenMerken MerkenMerkenMerkenMerkenMerkenMerken MerkenMerken MerkenMerken
MerkenMerken
MerkenMerken
MerkenMerken
MerkenMerken