Blending past histories with the faces of the future, Amit Luzon and Eyal Eliyahu hope that their brand ADISH is seen as a "multinational collaboration". Hebrew for apathetic or indifferent, they seek to fuse Middle Eastern fashions and traditional embroidery techniques with high-end streetwear and innovation. In light of this, they called on the help of Palestinian-bred contemporary artist Jordan Nassar for their first collection, well known for his iconic textiles, an influence that can be seen clearly in this new collection. Luzon and Eliyahu see clothing as a catalyst for change, particularly in tough times and in increasingly tumultuous places such as their homeland, Israel. Beyond using clothing as a political statement, they believe that their clothing ties in with a movement growing among young Middle Eastern youth which focuses on unity, collaboration and breaking down societal legislations.
Intrigued by the brand's political ethos and their mix of high and low and old and new, we chatted with the two to find out more about their focus on handcraft and the history behind their clothes.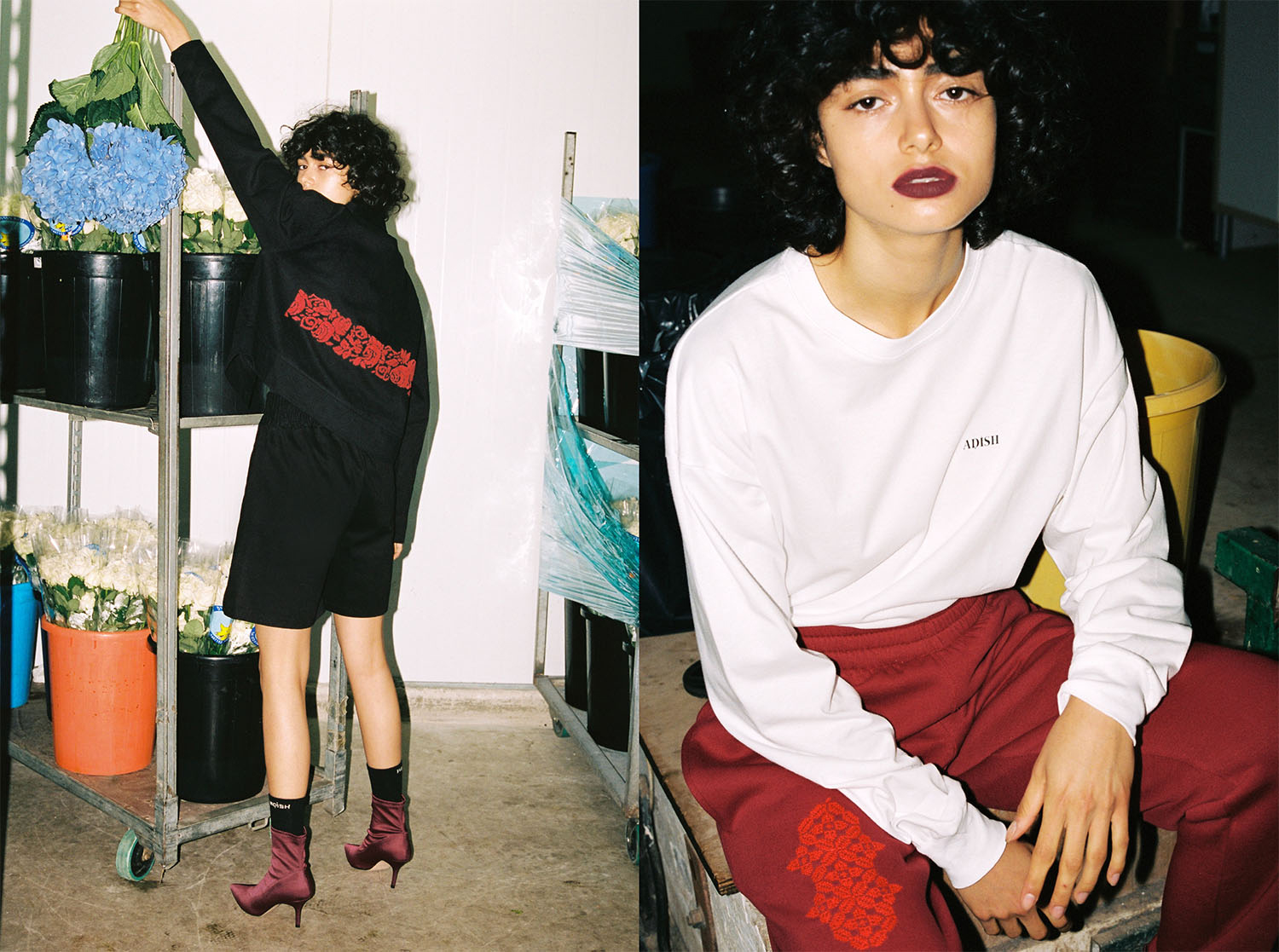 Let's talk a bit about the design process first as it's something we know you're proud of and worked hard to keep both sustainable and ethical. How do you source the people who handcraft your clothing?
We met our team of embroiderers through the Parents Circle Families Forum, a joint Palestinian-Israeli organisation committed to families who have lost loved ones during the conflict. Our team in Palestine is run by truly amazing people, Manar and Qussay, and we're so lucky to have been able to work with them. In our team, you can find women who are dedicated to changing the status quo and creating peace between our two nations. At first, we worked with two women — Najla, from the village of Beit Ummar, and Sawsan, from Ramallah.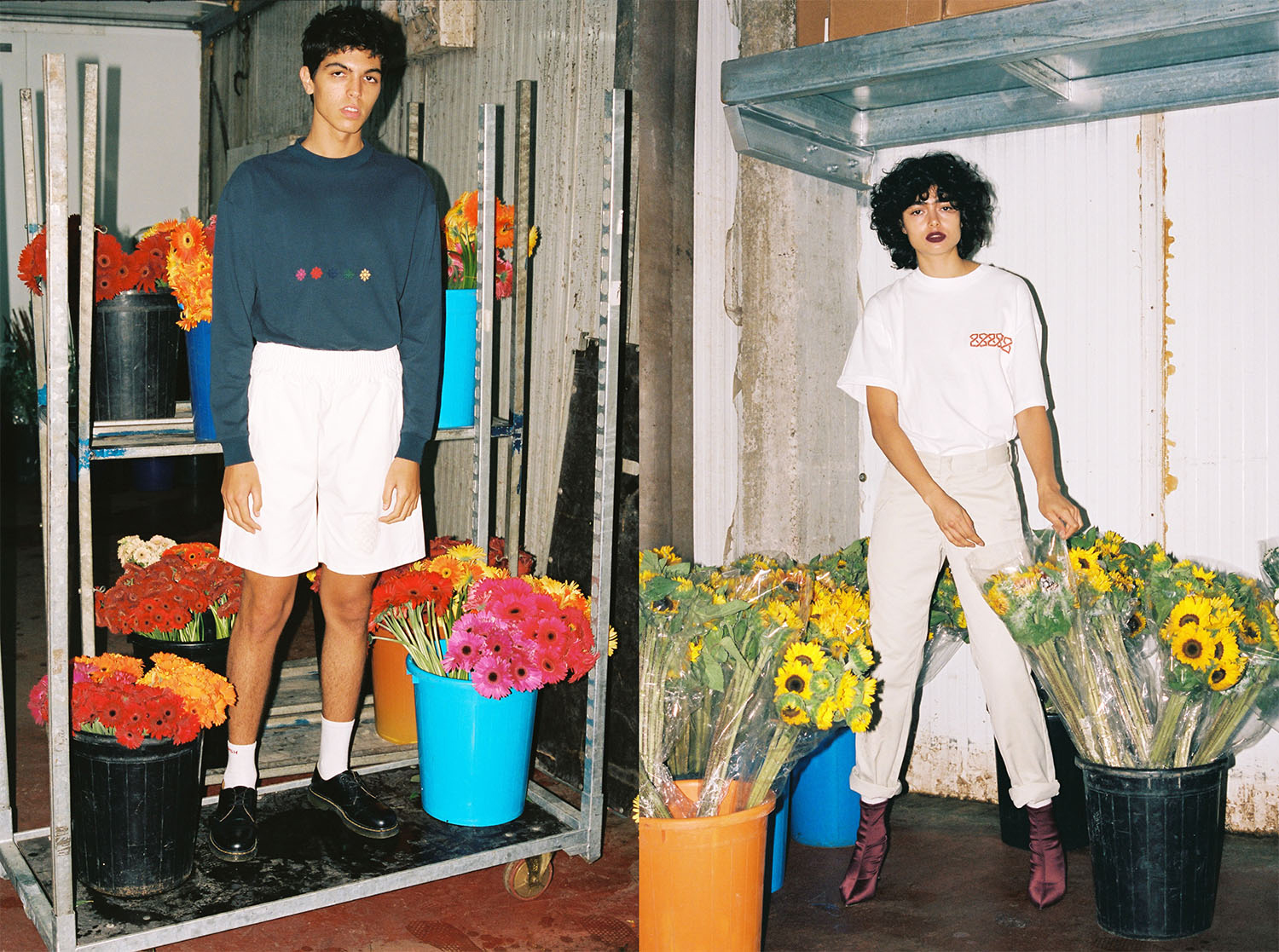 And if we're correct, it was these women that actually came to be the inspiration behind the collection, right?
Yes, most of our inspiration was drawn from the Palestinian women who worked alongside us constantly while making our latest collection. It was important to us to really get to know these women from Palestine and to understand their culture, traditions and heirlooms. It was a sweet moment to discover the many similarities between Israeli and Arab grandmothers. We asked them endless questions about themselves as well as about the clothing they make. It was obvious that the tradition of embroidery is deeply important to them and we wanted to honor this by learning as much as we could about its history.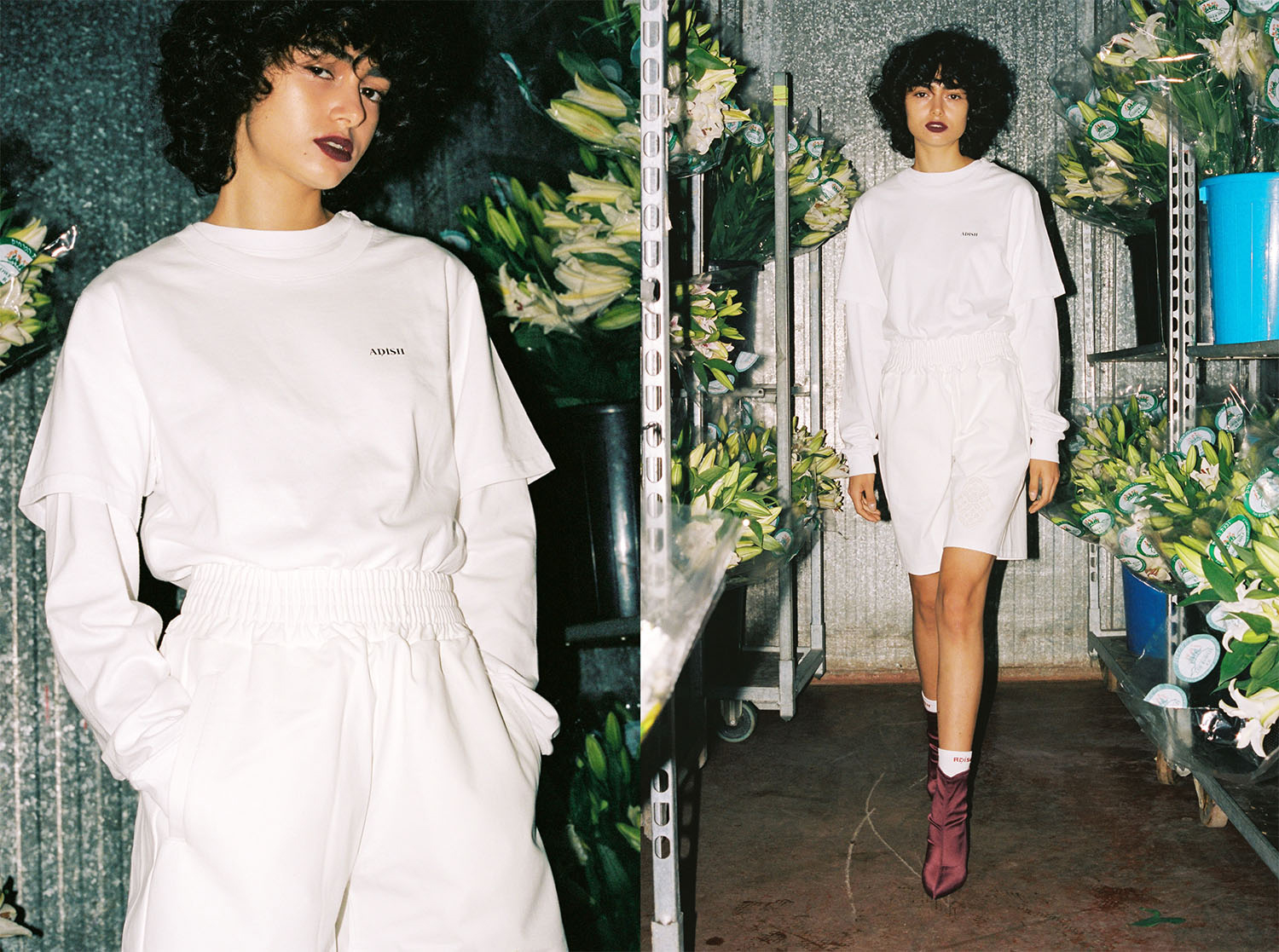 Tell us more: what interesting histories and techniques did you pick up?
We learned that Palestinian embroidery is a process that requires meticulous attention to detail, a love of craft and understanding of fabric. It's a counted thread embroidery, most times cross-stitched – which many cultures around the world have – but what makes it stand out is the density of its application in Palestine. While many European and other countries use cross stitching to anoint and embellish, in Palestine they cover huge areas of fabric with dense geometric and floral patterns, which makes it recognisable.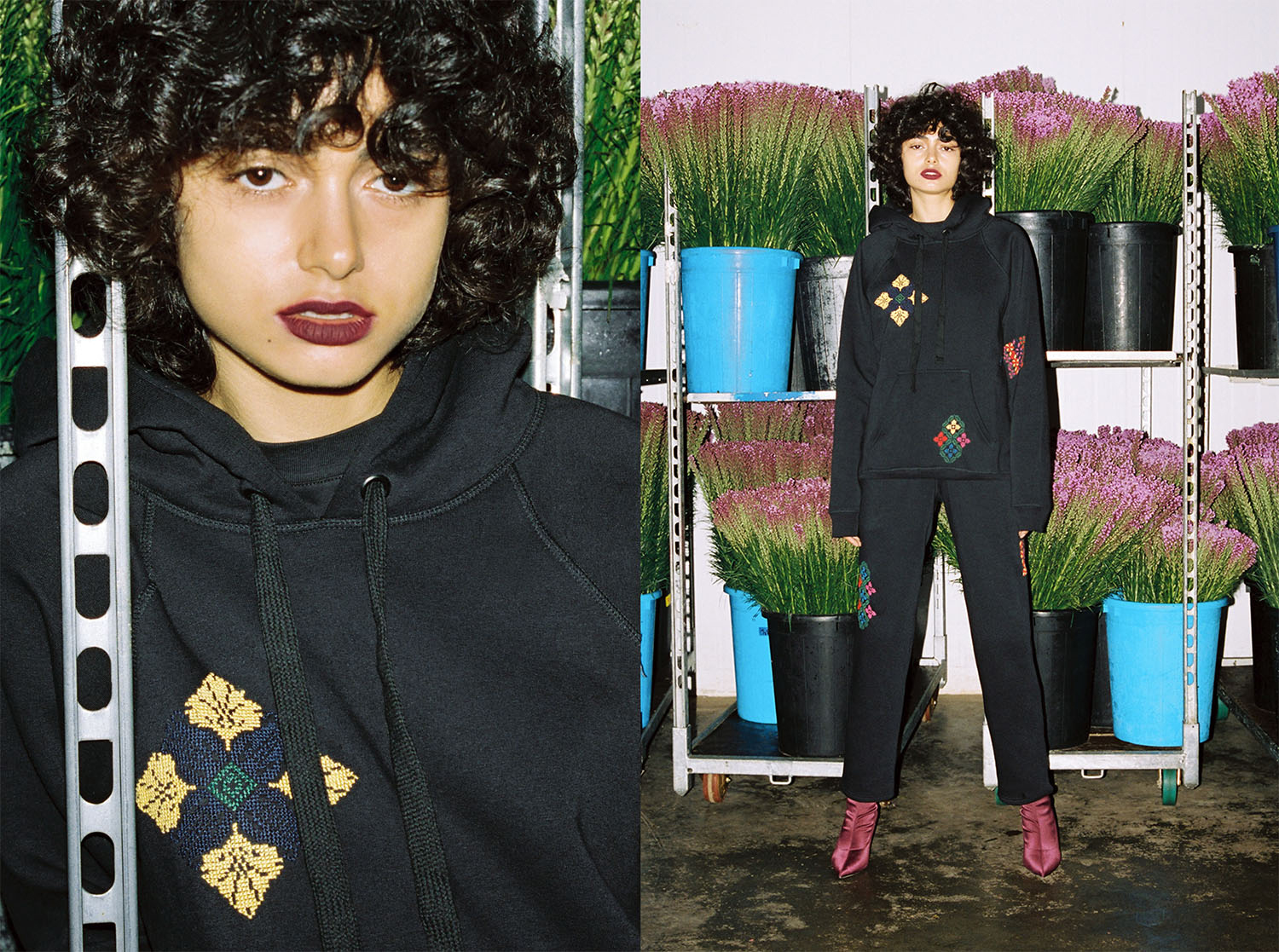 So this is where the idea for the flower print design came from?
The rose patterns we used have been passed down in a village called Beit Ummar for over 150 years. It
was important to us to work with them on translating the patterns and designs that have been in their families and villages for hundreds of years into our collection.
The process seems very much like a mutually beneficial one – with you guys learning along the way and giving something back to the women at the same time.
As a team, we sourced the patterns and fabric we wanted to work with. The women helped guide us through the rich history of embroidery and educated us on the fabrics that are best for embroidery. We spent months working with the women in Palestine to find the right fabrics for them to embroider which serve our purposes and designs. The tradition of embroidery is done by hand and taught to girls at a young age by their mothers and other women in the village. Because we are committed to providing these Palestinian women with work, all of our embroideries are done by hand, one-by-one, instead of in a factory.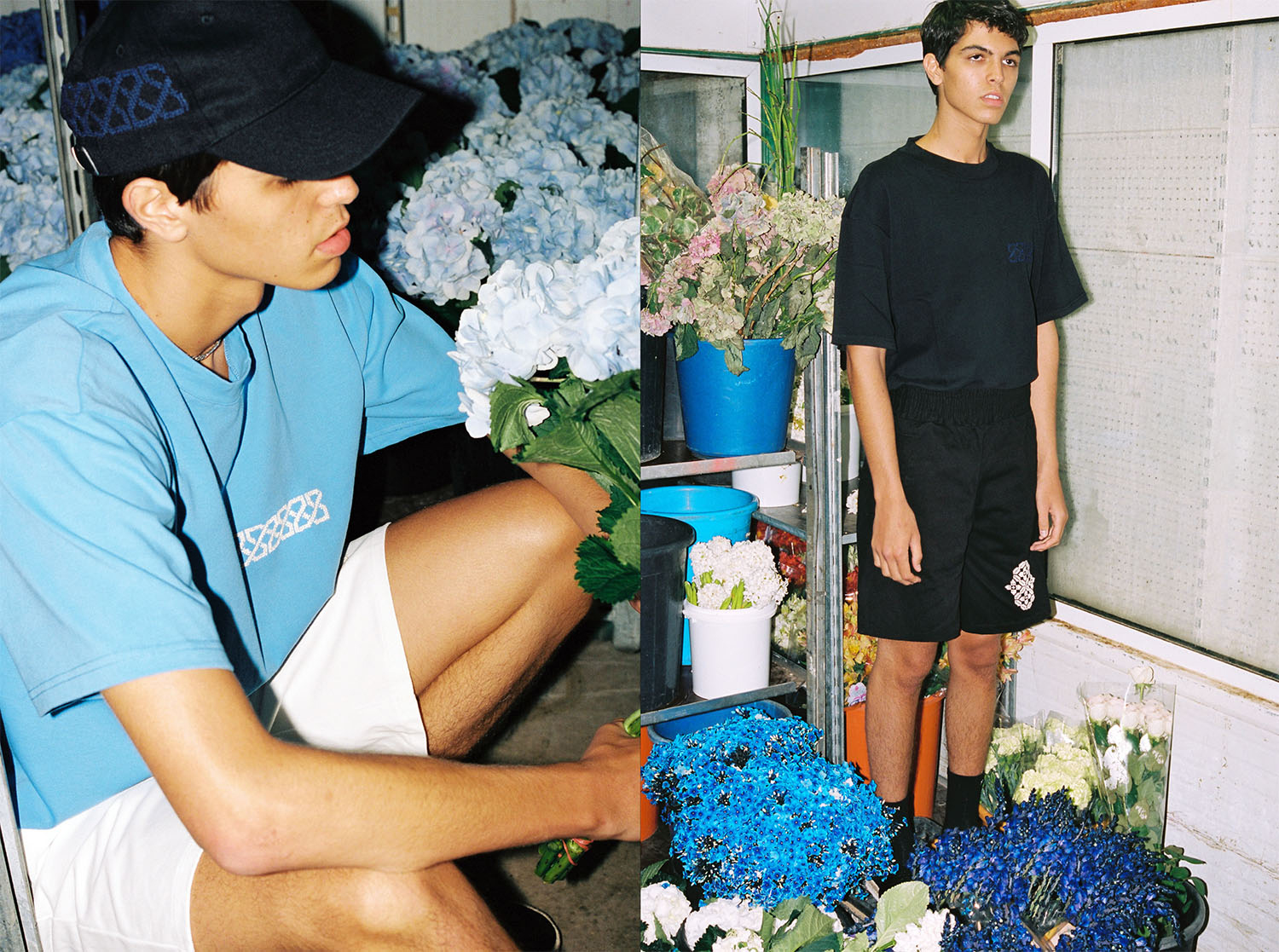 How did Nassar then come to help out on this first collection?
We met Jordan while he was doing an artist residency in Israel. We DMed him on Instagram and ended up going to his studio to see his work. Jordan is an incredible artist who has a lot of experience and expertise with Palestinian embroidery. He helped us to better understand the designs and how to infuse the embroidery into our contemporary pieces. Together we experimented with the sizes, shapes and colors of the fabrics and embroideries to transform these traditional elements into modern pieces. He did a capsule collection within our first collection and we're working together on another capsule for ADISH's next collection.
What made you decide on this multinational vision? Why the political drive? 
To us, it was critical to take a stance and address the political issues that affect us every single day. It would have been disingenuous to ignore this major part of our lives. When we were in the early stages of building our brand, many creatives in Israel told us we would never succeed if our brand had a political voice. People have been using fashion for centuries to express their opinions. We just wanted to take it to another level and show that fashion can be a medium for peace in times of extreme hostility.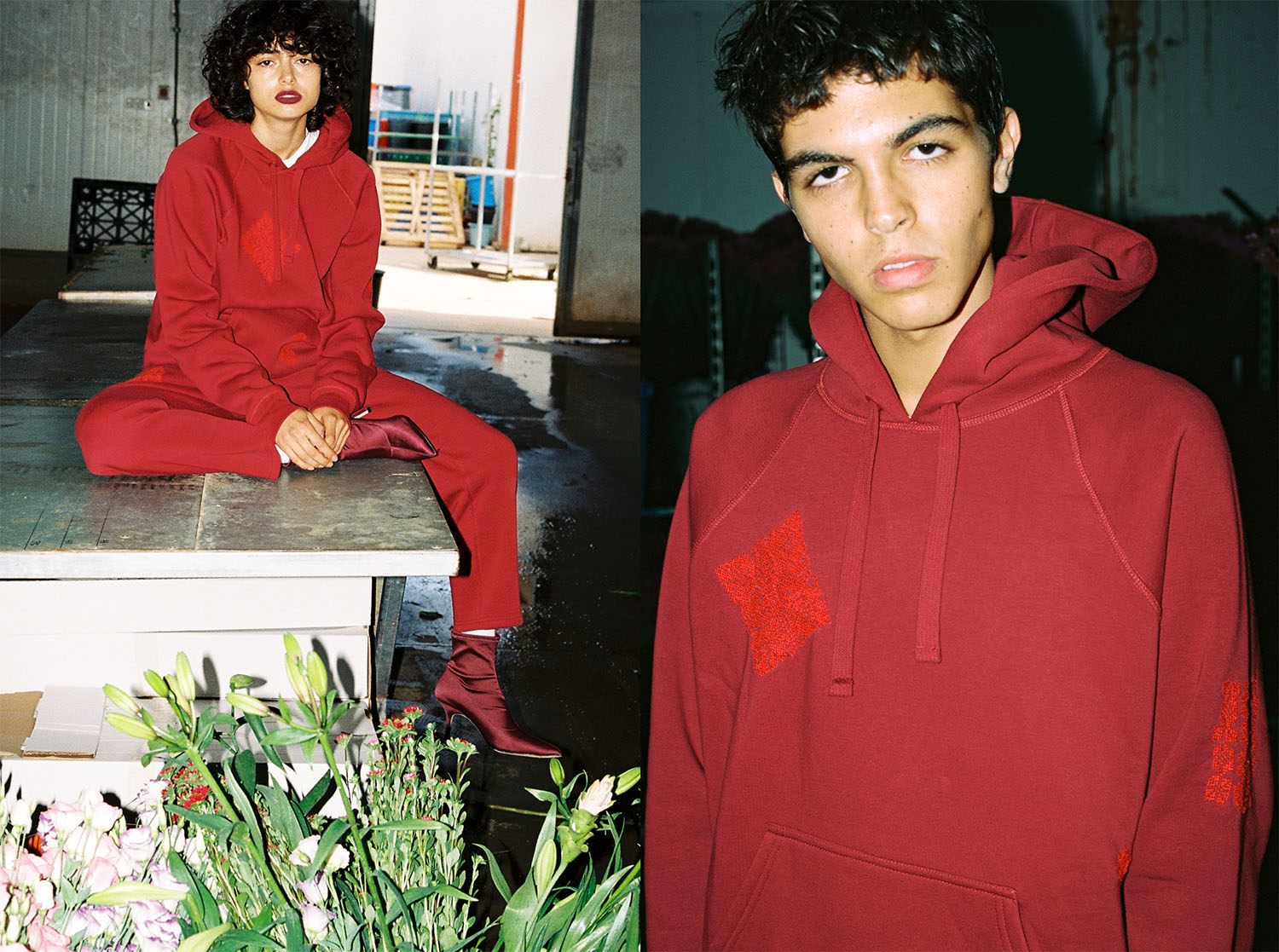 Alongside this political drive, there is an emphasis in both your aesthetic and your mission statement that highlights the importance of the youth. What is it about the youth of Israeli that inspires and motivates you?
The young people in Israel are committed to breaking barriers and making change. Unlike most countries in the world, all Israeli citizens are drafted into the army at the age of 18 and for many Israelis, this exposes them to the reality in Palestine. Young people in the Middle East have seen a lot more than others around the world. We want our home to be safe and open to all people, no matter their race or religion.
On the subject of inclusivity, we are aware that your clothes can be worn on any gender. Many brands are now cropping up and refusing to cater to "male" and "female" binaries. Do you think the days of gendered fashion are over?
We believe that ADISH is about bringing people together, not separating them. That includes gender. Clothing is about expression and we feel that it doesn't need to be male or female to be expressive. ADISH is for all people — Israeli, Palestinian, Male, Female, etc.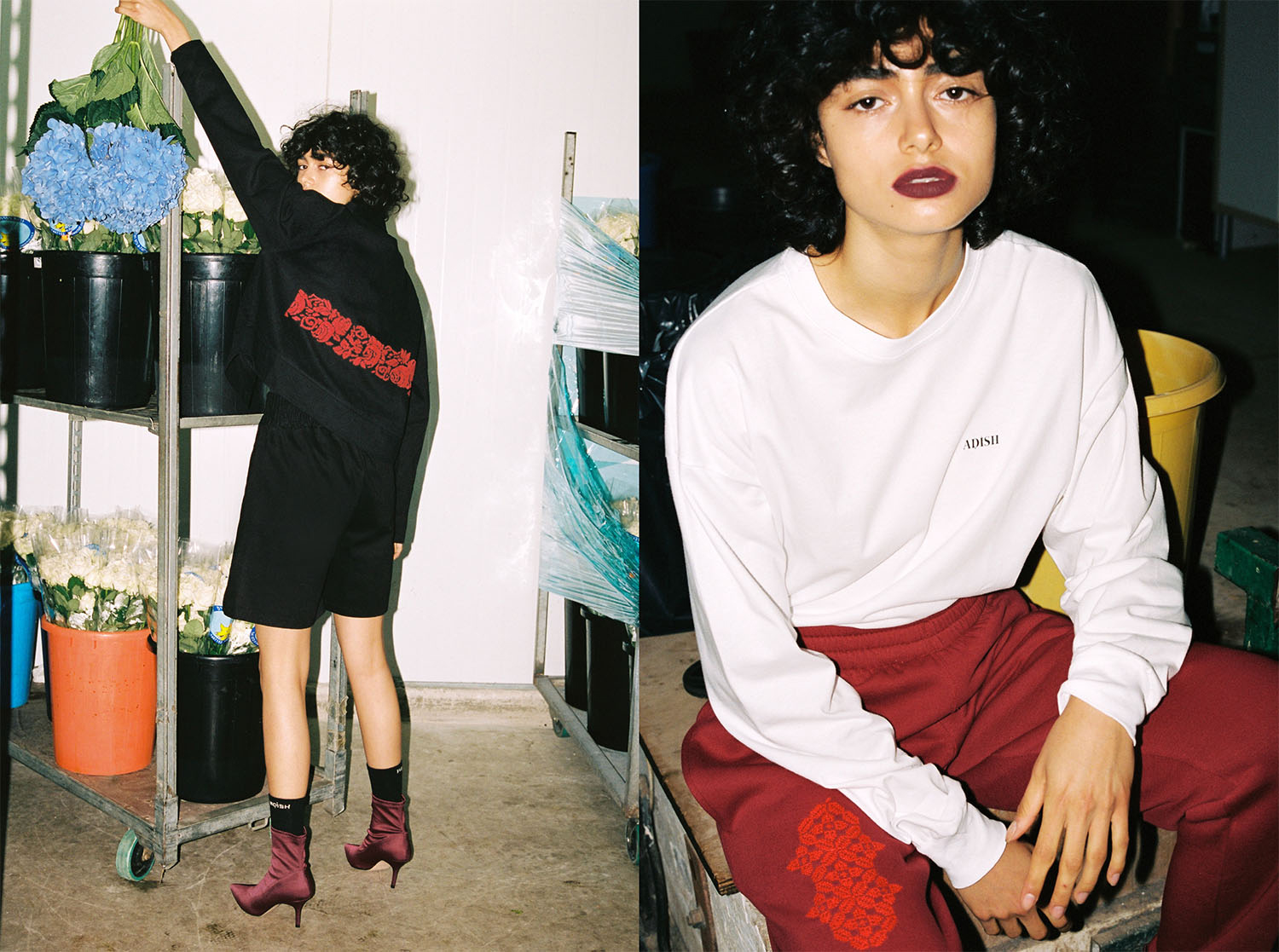 Photography: ALON SHASTEL
MerkenMerken