Mac Ayres' dulcet tones strike you immediately. While the easy-going rhythms and laidback keys of his music might move you, it is the calm, reassuring confidence in his voice that will keep you engaged. Ayres, who comes from a tiny village called Sea Cliff in Long Island, NY, began making music at the tender age of 11, before starting his career with small gigs a year later to make some money on the side. These humble beginnings belie a much brighter future.
In his first ever visual for 'Show Me', off his recent EP drive slow, Ayres and his band project this same sensibility through its no-frills approach and bare bones demeanour: here is a band jamming to communicate with you in an earnest and direct manner. The track itself has a soothing balance between soulful r'n'b and hip-hop that characterises his sound. Ayres wears his heart on his sleeve in terms of his musical touchstones which span from Stevie Wonder, to D'Angelo and J. Dilla. As Ayres himself puts it, his music is a reminder that – in our hectic times – we should take it easy, sit back and 'drive slow'. To accompany the premiere, we prepared some quick-fire questions for the upcoming artist for you to check out below:
What have you been listening to on repeat lately?
Nick Hakim – Green Twins, Erykah Badu – New Amerykah Part II, Chris Dave and The Drumheadz
What's one song that cheers you up no matter what?
'Overjoyed' by Stevie Wonder
What's the most underrated place in NYC?
Eusonia Studios
You've already started touring the world, what are some of your fondest memories from doing so?
Playing our first sold out show in London was awesome.
Where was the best place to play so far? Are European crowds different to American ones?
London was my favorite city. European crowds are definitely different in some ways. I think the way that European crowds appreciate music is different.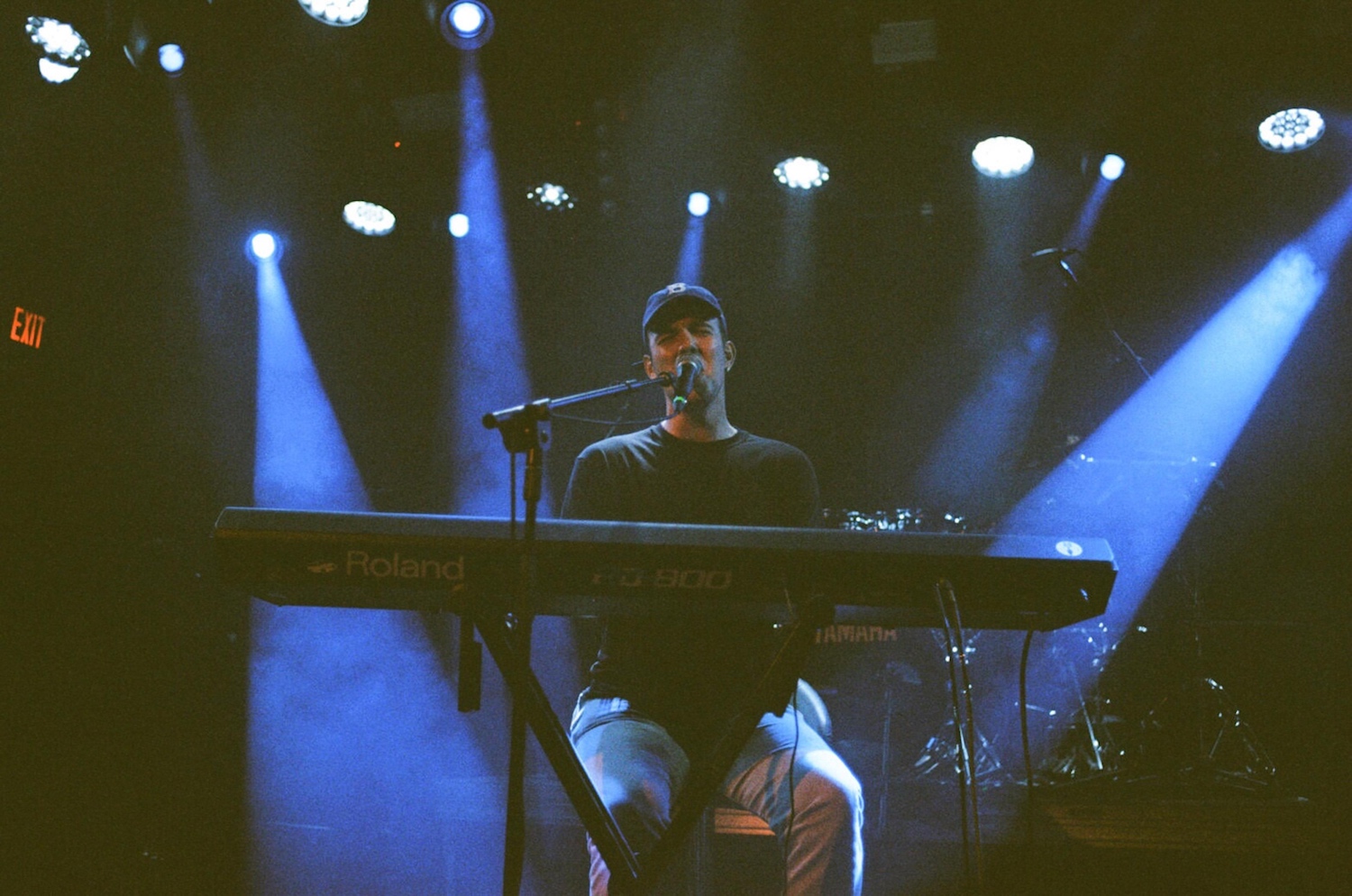 How do you start putting together a song? And what do you do when you get writers' block?
I just record whatever idea I have at the moment. Whether that starts out on the keys, guitar, or just through singing– it kind of depends on the situation. I don't believe in writer's block.
What set-up do you use to produce your music?
It's usually just me in my bedroom.  
You've said your music takes influences from r'n'b, jazz and hip-hop, who are your favourite artists in each of these categories?
Jazz: Bill Evans
RnB: Stevie Wonder, Michael Jackson, D'Angelo
Hip-Hop: Kendrick Lamar, Common, Biggie
I've read that the idea behind 'Drive Slow' was to encourage people to appreciate the present a bit more. How do you do this in your own life? What do you do in your downtime?
I like to hang out with friends and family, play basketball, make music, etc…  
Do you think we're becoming less mindful as our lives speed up in this modern world?
Yes