The stolen generation repressed thousands of years of indigenous heritage and left a disconnect between generations of aboriginal native Australians and their cultural traditions. Now Gen Y aboriginals are rediscovering their spiritual heritage through the arts and music industries while creating positive changes all in the name of diversity. INDIE met up with Australia's indigenous youth.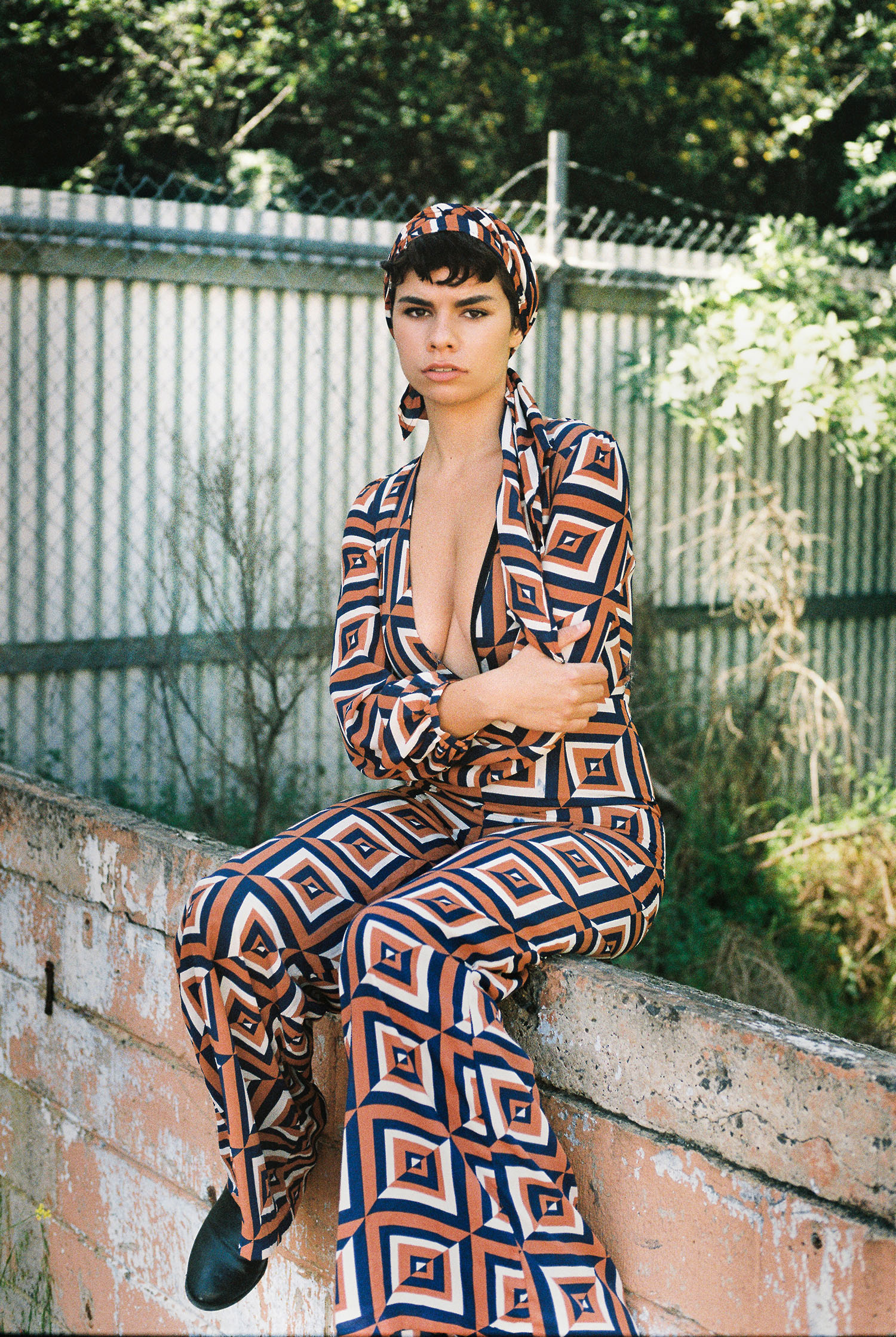 Kylie Minogue, mullets and neon prints, these are the popular culture reference points that we now associate with 1980s Australia. However, underneath the controversial cuts, colour and Queen Kylie, there is an underlying story of racial disconnect that has been overlooked. Today, creative outlets are calling bullshit on this cover-up, and are finding new ways to represent the country's aboriginal communities.
In 1981, Linda Jackson spearheaded the Australian kitsch pattern through Bush Couture, a fashion label that collaborated with indigenous artists to create prints of flora and fauna. This small, but progressive shift, was also acknowledged by the music industry through the resurgence of a new genre titled 'Desert Rock'. This created a serious space for aboriginal musicians to have didactic conversations with non-indigenous Australians and to tell a story of their oppression through songs such as, 'My Island Home' and 'Treaty'.
Since then, young indigenous Australians have felt continued pressures to conform to standards set by a non-indigenous majority. Sadly, this has led to cultural dilution and appropriation. Earlier this year, thousands of Gen Y youths flooded the streets of Australia protesting against the country's government on Australia Day. The demonstrations marked positive evolution, but highlighted that there was still a lot of work to be done. Today, large parts of Australian youth culture are embracing the rebirth of indigenous traditions, as they fight for the reclamation of aboriginal heritage by infusing their culture through the mediums of art, fashion and music. Inspired by her own indigenous heritage, fashion graduate Arkie Barton used aboriginal motifs to help shape her recent collection: "I think there was something that was so uniquely Australian about fashion in the 80s. There was a huge resurgence of kitsch Australia and that's something that comes hand-in-hand with indigenous inspirations," explains Barton. "There is certainly a stronger interest and a tighter bond between fashion and indigenous culture in the last couple of years."
Barton wants to strengthen the bond between her culture, creativity and current base in Australia. "I think there is a large disconnect between indigenous Australia and non-indigenous Australia," says Barton. "Many people have a narrow idea of what indigenous art is and without exposure to contemporary movements, people are only exposed to souvenir art." Taking inspiration from the cultural 'dotting' techniques she learnt as a child, Barton's collection features unique patterns, bold colours and embellishments all motivated by 'dreamtime' influences. "Fashion is something that we engage with every day and I hope that it can be a platform that can nourish better understand – ing of indigenous art forms," says Barton.
Using music as a medium to shed light on indigenous artists, Melbourne-based heavy metal duo Divide and Dissolve aim to "decolonize and dismantle white supremacy". Guitarist and saxophonist Takiaya Reed, and drummer Sylvie Nehill create music without vocals, focusing instead on instrumental sounds that are loud, heavy and empowering. Drawing from her indigenous heritage, Reed is inspired by the sounds that were used as a means of resistance against the assimilation of indigenous culture. "We are attempting to address historical and ongoing anti-indigenous powers and behaviours," says Reed. "Indigenous sovereignty and the atrocities of colonisation are worldwide issues so we also seek guidance from those around us who are committed to dismantling and destroying the oppressive systems that we are actively fighting against, systems that are threatening our family and community." The Australian neo-classical ambient doom duo are making an impact in a music genre that is categorically dominated by white men, by reinventing the sounds that make their fans feel empowered.
16-year-old Aretha Stewart-Brown is a model and activist, she was also one of the keynote speakers at the Invasion Day protest on 26th January. Speaking in front of 50,000 people, Stewart-Brown found herself plastered over front-page national newspapers and on every corner of the Internet. Since January, she's joined the National Indigenous Youth Parliament and is now the first woman to be elected on the Prime Minister programme. "It wasn't until I was older when I saw an indigenous person for the first time on TV in David Bowie's 'Let's Dance'," says Stewart-Brown. "I remember thinking this was the happiest moment of my life, to see someone who looked like me, who had my indigenous nose and curly hair, here on late night TV."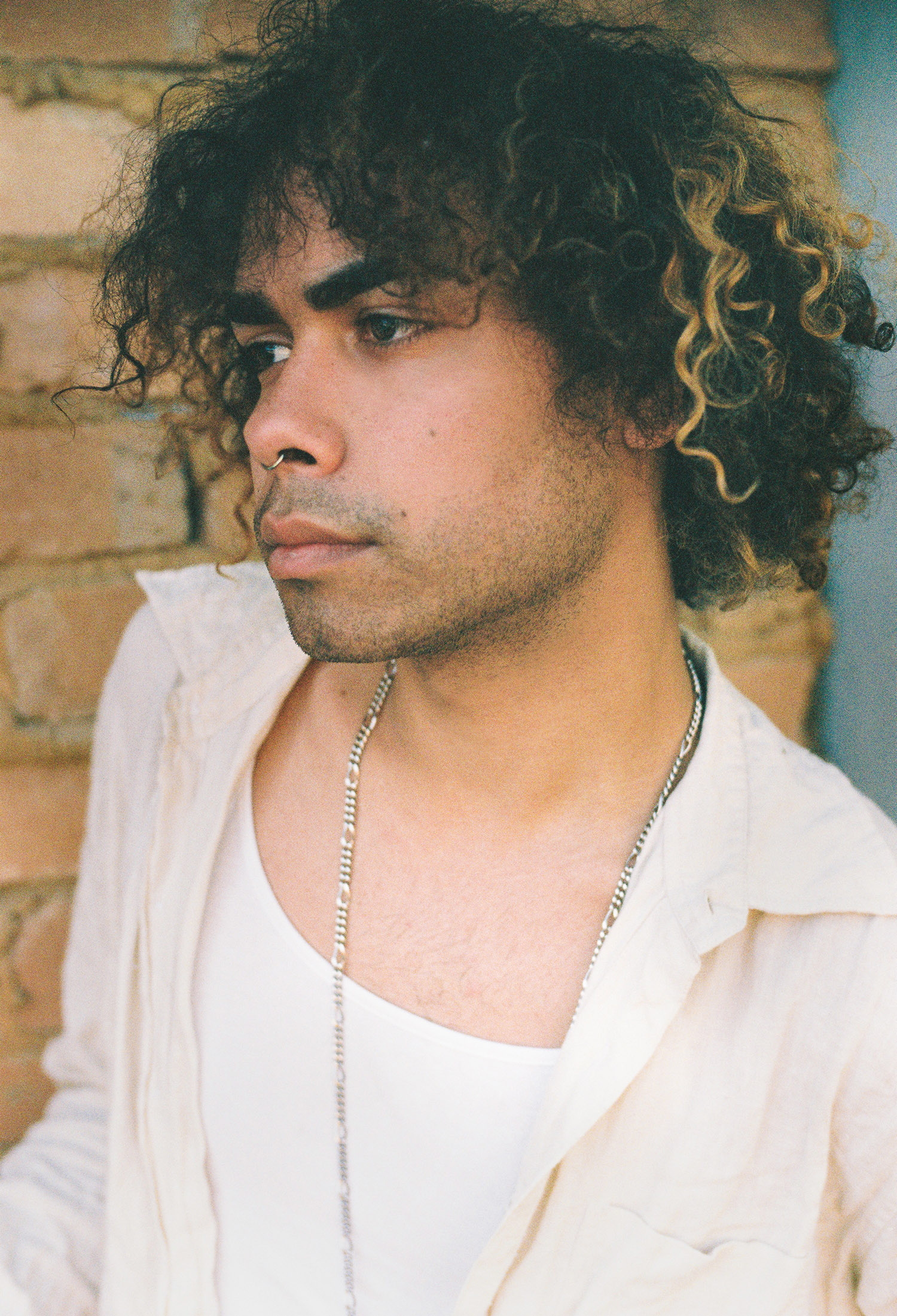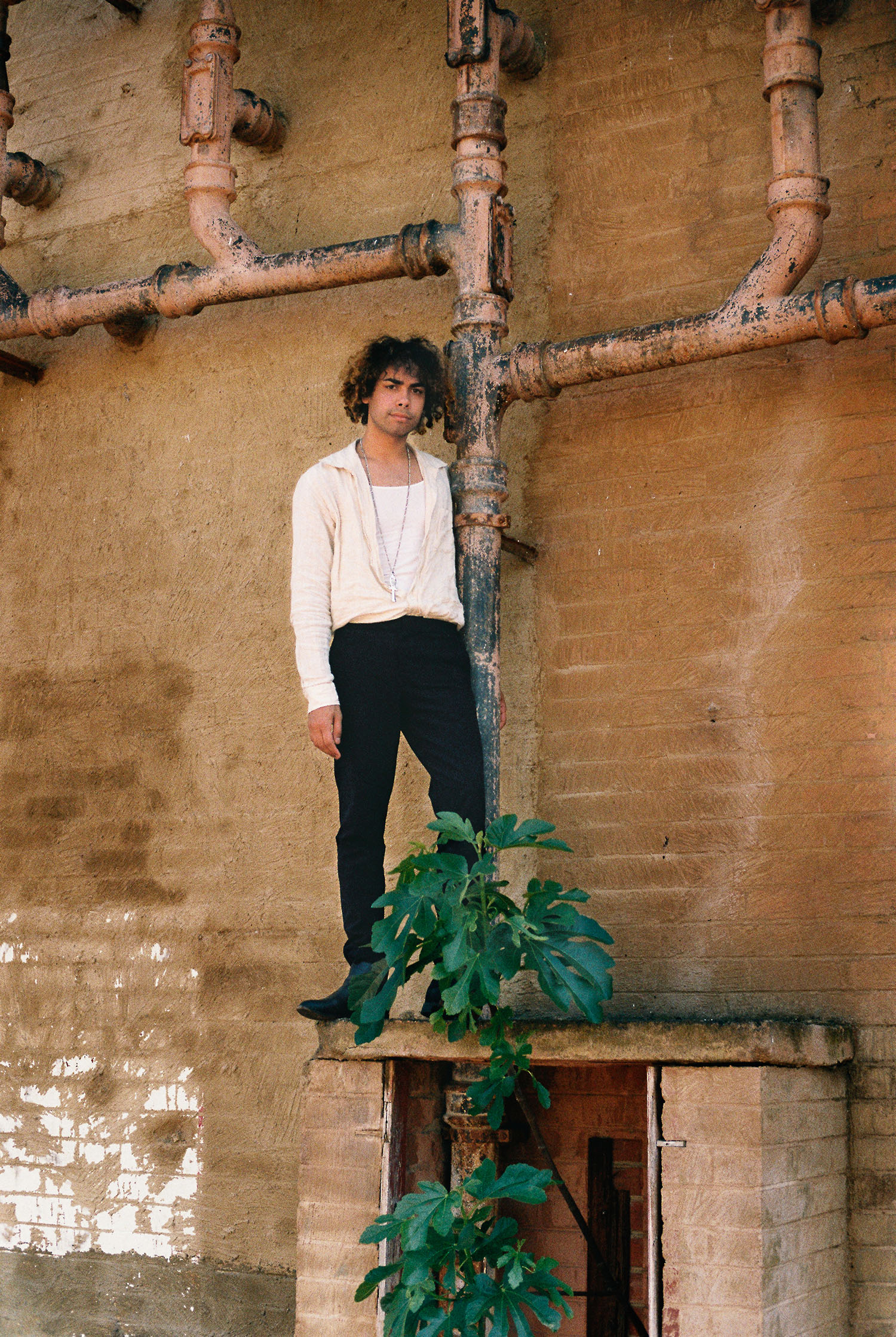 Fellow Melbournian indigenous model and artist Tre Turner, is also opening up the conversation surrounding diversity within the fashion industry. Since being scouted, Tre has used his public platform to bring awareness to the current issues in aboriginal youth culture. "Aboriginal people are often faced with the same underlying insulting statement 'but you're so beautiful for an aboriginal,' and to them I ask, what did you expect?" says Turner. "I want to influence values, so I'm going to continue to do that until eventually I won't need to preach about indigenous representation. When I'm no longer an 'indigenous model' and just a 'model' I will know my job is done," explains Turner. Both young indigenous Australians are using their image and voice as a platform, to get the Australian government to listen to what their community has to say and bring enlightenment towards young indigenous rights.
This shift and activism was felt at this year's Australia Day, as thousands of Gen X and Y youths took to the streets, demanding a chance to be heard. For the indigenous youths, activism has become central to their being, it is also something that the elders in their community support. However, for the majority of Gen-Y aboriginals, the path to finding their voice, was a progressive shift of speaking above the issues they were fed through the embedded ideals of mainstream society.
"I understand the concept of Australia Day, it is to celebrate together as one, but if that's the case then why is there still such a lack of awareness or thought by non-indigenous people?" says indigenous mentor Isaiah Dawe. "The 26th January marks the beginning of our dispossession and the killing of our people, it's a time for mourning." 23-year-old Isaiah Dawe is instilling positive changes within the aboriginal youth scene. Growing up in-and-out of over seventeen different foster homes, Dawe saw a huge need for positive mentorship and support for indigenous children in and out of home care. In response to this, he launched a non-profit program called, ID Know Yourself. Through this platform, Dawe is helping aboriginal foster children re-identify with their culture and embrace their traditions. "People in society know that kids in foster care are generally more disadvantaged," says Dawe. "The major issue that disturbs me is the loss of aboriginal culture the young people suffer once being removed from their families, they lose their identity."
Over the last five years, there has been some progression felt, as aboriginal youths secure government roles, and there has been an increase of indigenous individuals in parliament. 23-year-old Garigarra Riley-Mundine is one of the many Gen Y indigenous youths striving to educate the government on cultural policies and current issues in her community that all stem from historical oppression. "I have always been deeply connected to my culture, but growing into adulthood and gaining a more insightful understanding of our culture and our his – tory, I am very proud to be aboriginal and to showcase our strengths and resilience against everything that we have, and continue to go through," says Riley-Mundine. Growing up in one of the largest indigenous clans in the nation in Dubbo New South Wales, Riley Mundine was aware of the traditions of her aboriginal family, but still felt a disconnect to her culture in contemporary Australia. "I have struggled with identity issues growing up," says Riley-Mundine. "Being aboriginal in contemporary Australia is still not seen as something to be proud of and I was teased throughout high school for it."
Speaking as the current ACT representative for the National Indigenous Youth Parliament, Riley-Mundine is a part of the proactive shift of Gen Y aboriginals embracing their culture and looking for solutions to help blur the divide between indigenous and non-indigenous people. "People are lost and we need to reconnect with our culture," says Riley-Mundine. By using the mediums of creative outlets like art, music, and fashion, Gen Y indigenous youths are reintroducing and reconnecting with their traditions as well as educating non-aboriginal Australians on the importance of their heritage. For Stewart-Brown, the need for education on indigenous culture is as necessary as finding one's own identity. "For a lot of aboriginal people we are learning at the same pace and with the same knowledge as non-indigenous Australians," says Stewart-Brown. "My activism is wanting to make this journey of rediscovering and understanding my culture to be truly invested in."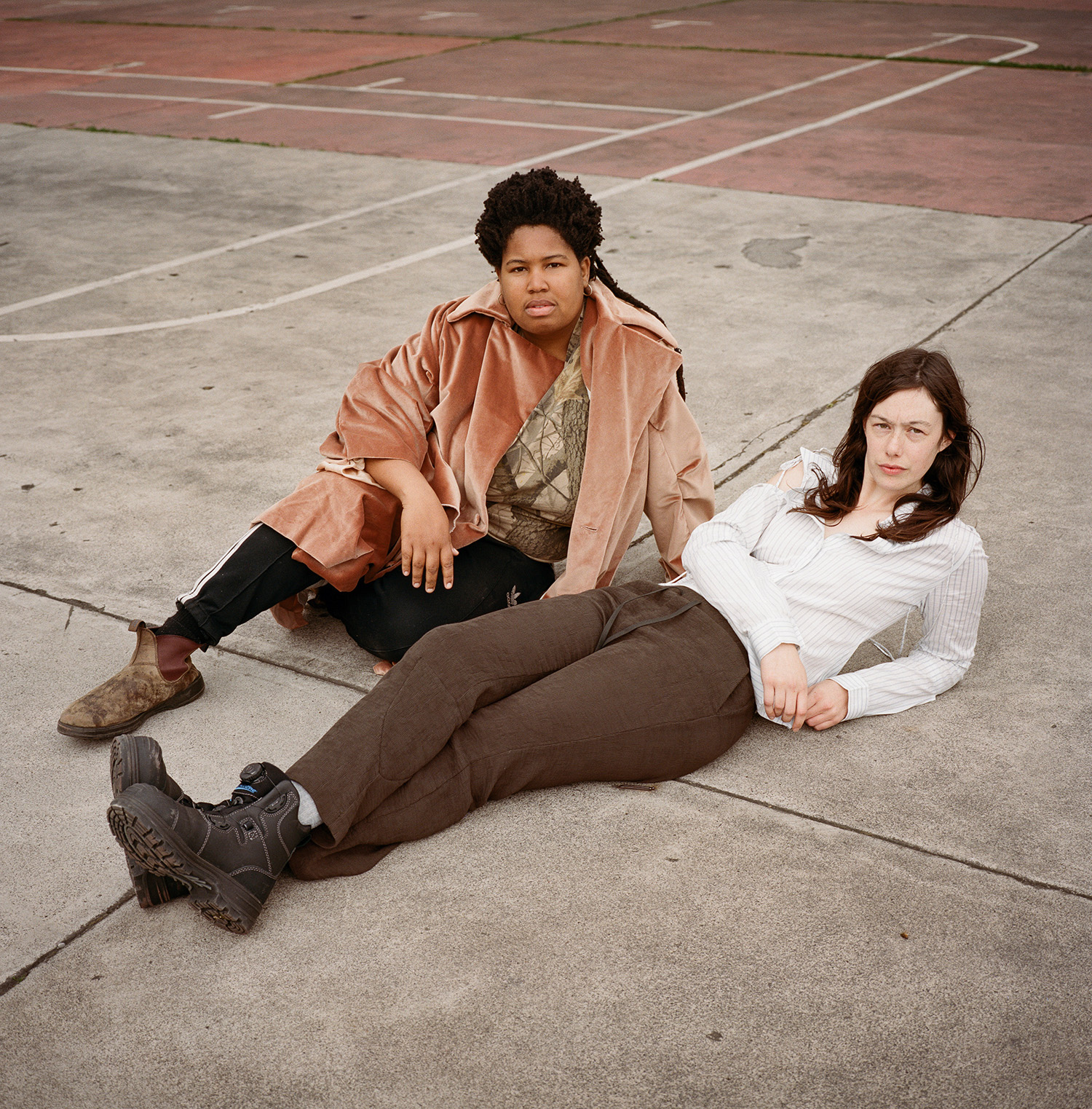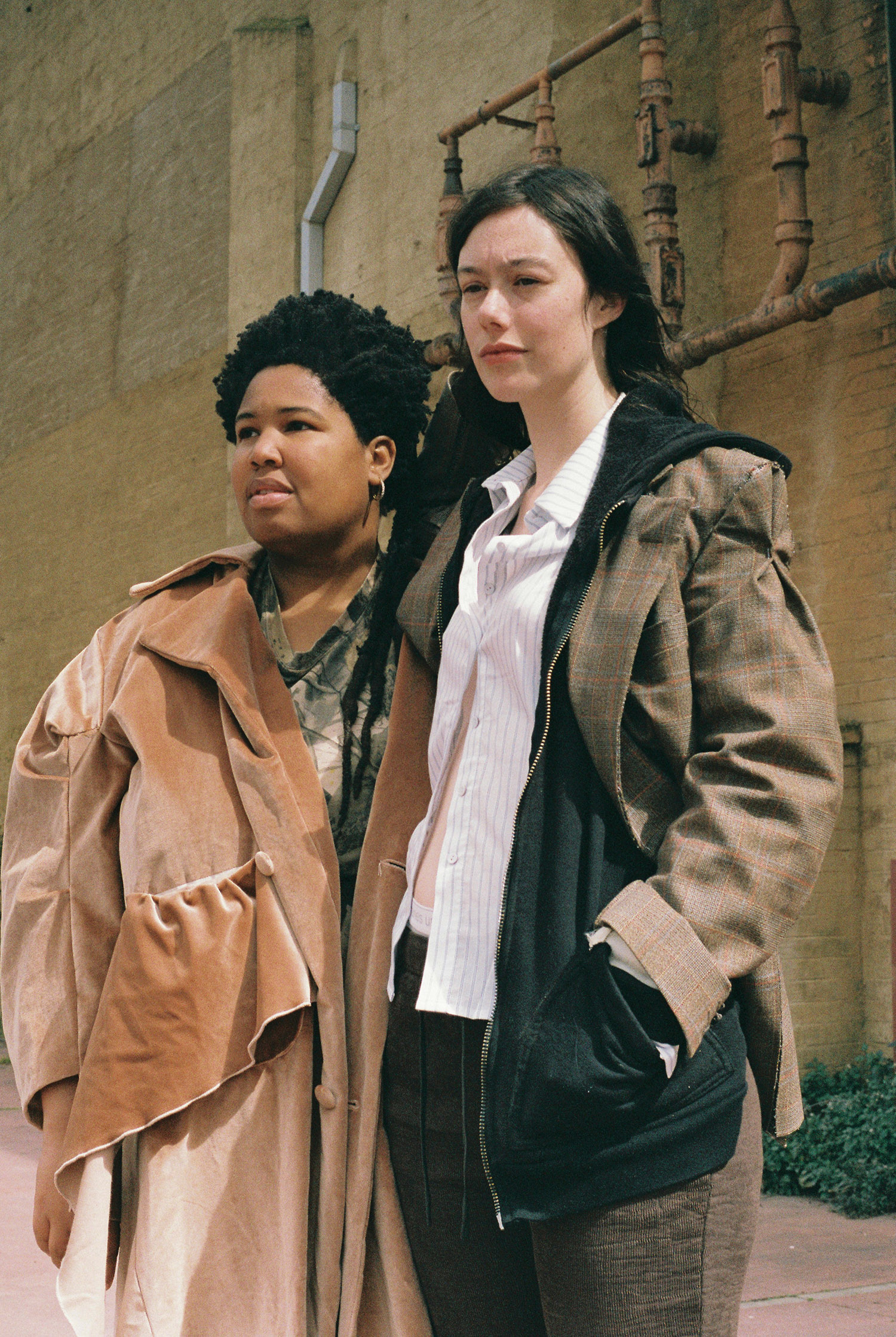 Taken from INDIE No 57 – get your copy here.
Photography TASHA TYLEE
MerkenMerken