As Black History Month is drawing to a close in the US, INDIE is dedicating the last day of February to the faces, voices, and movements pushing black culture further – in the United States and beyond.
In spite of his feel-good melodies and intricate textures, the left field pop music of Adam Alexander – better known as Demo Taped – explores deeper themes of depression, anxiety, love, angst and melancholy that reveal a rare candour and maturity beyond his nineteen years. This might be, in part, due to his wholesome upbringing: his Grandfather, who marched with Dr. King, is the pastor of his local church in Atlanta. But, at the same time, Adam struggled with depression from seventh grade. As a result, his outlook on the world is, whilst ultimately positive, sober and realist; it's this combination of youthful imagination in his music that makes you both think and feel.
Adam has been incredibly vocal about his struggles with depression and should be admired, in a time when so many men, especially in the music industry, are trapped in a cage of masculinity that prevents them from sharing their feelings. So, in line with the release of Demo Taped's new EP, Momentary, out today we sit down with the eloquent young ATLien and pick his brains about music, life on the road, religion, family and the importance of speaking out about mental health:
I think you're very brave for speaking openly about depression and anxiety, can you share some anecdotes about your struggles and what that means to your music?
Thank you. It's important to speak about mental illness and I'll continue to do so as long as I have some sort of platform. My song Pack of Gum, while very bright, is about a time in my life when my anxiety was so bad that I would have to go to the bathroom during my 11th-grade year to be sick. I would always have Wintergreen gum on me. At the time, I was going through a breakup, losing friends and my depression was at its peak. I'm just happy to be writing songs about it and not in it anymore.
As much as big stars are speaking out more and more about mental health, there seems to be a counter-trend in hip-hop that glamorises the use of drugs as a coping mechanism: have you personally felt the impact of drugs in your community or on those close to you?
Yeah, it's concerning hearing some of these songs and knowing the audience. I'm not one for censoring art ever because the people singing and rapping about that are obviously coming from a place of truth in their own lives. Most of them anyway. Thankfully, I personally haven't felt the impact of drugs in my community or with anyone close. I do think that as artists, we have to be mindful of the world around us. We have a pill epidemic here in the States and a lot of people are dying. We all need to think about that.
You're very young but you've already started touring the world, what are some of your fondest memories from doing so? Where was your favourite place to play so far?
I toured with Wet and one of the best memories I have from that tour is being in Athens. We'd just come from Atlanta and it was like the middle to end of the tour so I got to see my family and that was great. Anyway, the green room for this particular venue in Athens was an older Airstream trailer thing and inside there was a TV with a VHS player and a bunch of tapes. We all ended up watching Dumb and Dumber before going on. I actually had to leave the impromptu movie showing early to play my set.
I'd say my favourite place to play so far has been Amsterdam. I played there on tour with NAO. It's such a beautiful city and you can just walk. I loved that.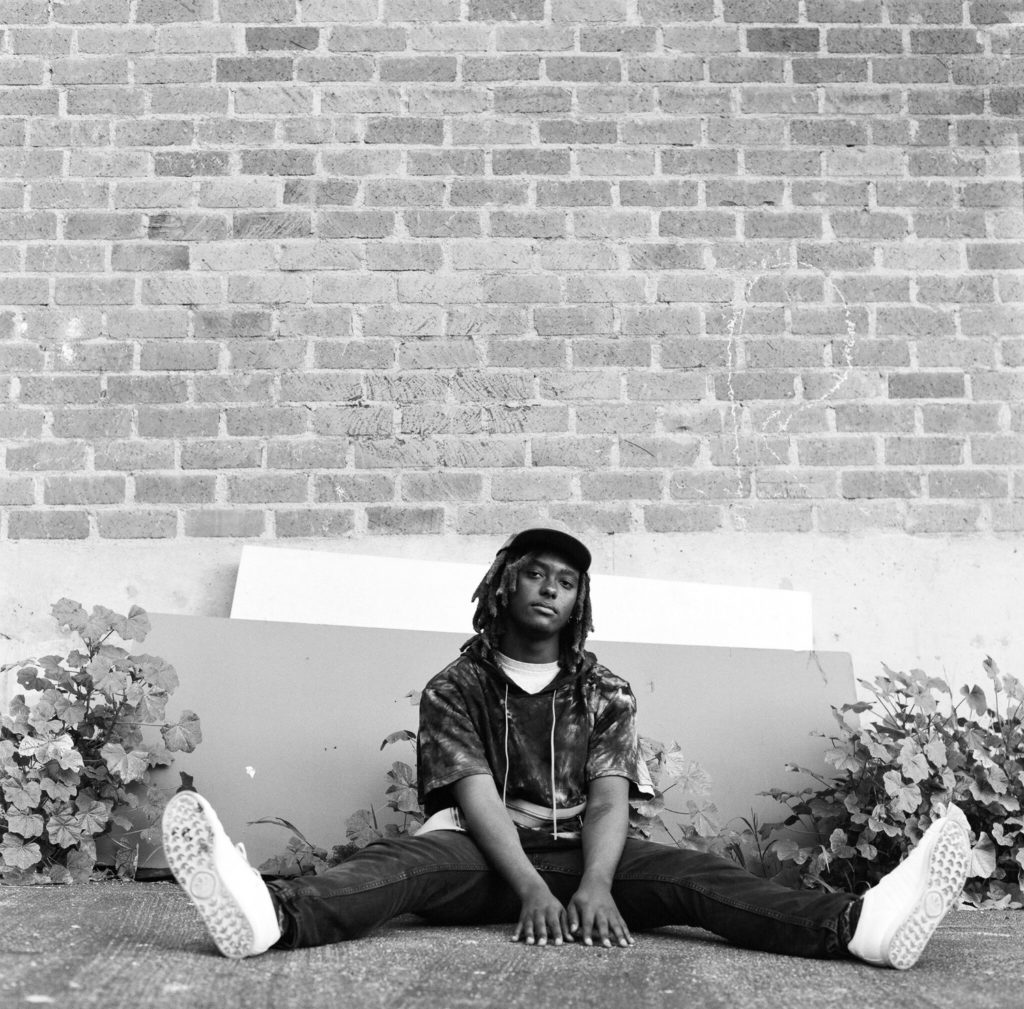 Your grandfather is a pastor and Insecure was recorded in your church, how important and influential is religion to you?
Yeah, we recorded the organ for the track at the church. Religion is important to my life. Philosophy is also important to me. The way people interpret a religion is where problems start to come up. Fortunately, I come from a family and church that believes that all people deserve respect, love, justice, and to be treated equally despite beliefs, colour of skin, sexual orientation etc.
Insecure is clearly very influenced by gospel music, where else do you see this influence across the new EP?
It's definitely within Own It. It's a sort of journey through questions, ideas, and parts of my life. I don't want to give away too much but there is definitely a sonic transition with this project.
Your track Insecure is such a family collaboration, and we already spoke about your grandfather, what was it like working with your family on a project like this? Was there ever tension or creative differences?
Yeah, I worked with my father. He played bass for the track. It was an experience that I'll always cherish and look back on. There was no tension or anything like that. He came into my studio room and I just put the track on repeat. We'd record, stop, listen and repeat. We were both just searching for the best thing for the song. That was our goal in that moment. It was beautiful.
How do you generally start putting together a song and what do you do when you get writer's block?
I find myself starting off with drum and bass more and more nowadays. I like establishing the low end and the heavy. I'll usually come in with vocal harmonies or synths after that. The rest really becomes a blur. When I get writer's block, I bounce the song to mp3, put it in my phone, get in my car and drive. I keep the song on repeat and rarely know where my destination will be, however, I do have a few spots I go to write at.
What have you been listening to on repeat lately?
I've been listening to a lot of Nina Simone – a good amount of her live stuff. It's interesting to hear her interaction with the crowd and just the room noise. She's on stage singing from her soul and you got people coughing and clearing their throats in the background. It just makes you feel as if you're there. I've also been listening to a lot of Knwledge, KAYTRANADA, 9th Wonder, Blood Orange and Dilla. I also heard that track you all featured from MorMor – "Heaven's Only Wishful". That's been on repeat.
Whats one song that cheers you up no matter what?
Beijo (aka Brazilian Rhyme) [Interlude] by Earth, Wind & Fire. I can't help but sing along to it. You ever seen that South Park scene where Cartman has to sing the full song Come Sail Away by Styx every time someone starts it? That's me with this song. Luckily it's only like a minute. It puts me in a great mood.
Finally, what words do you have for those young men who are struggling with depression and anxiety and maybe too afraid to speak to anyone about it?
To anyone struggling with mental illness, too afraid to reach out, please know that it's very common. While it is not talked about much, most, if not all people deal with some sort of depression or anxiety. Sometimes people won't classify it as that due to stigma. Life is precious. It is important. There are people that love you and there are always people available to talk. The National Suicide Prevention Hotline is available 24 Hours: 1-800-273-8255. There's no shame in calling this. I called once and it really helped me in that moment.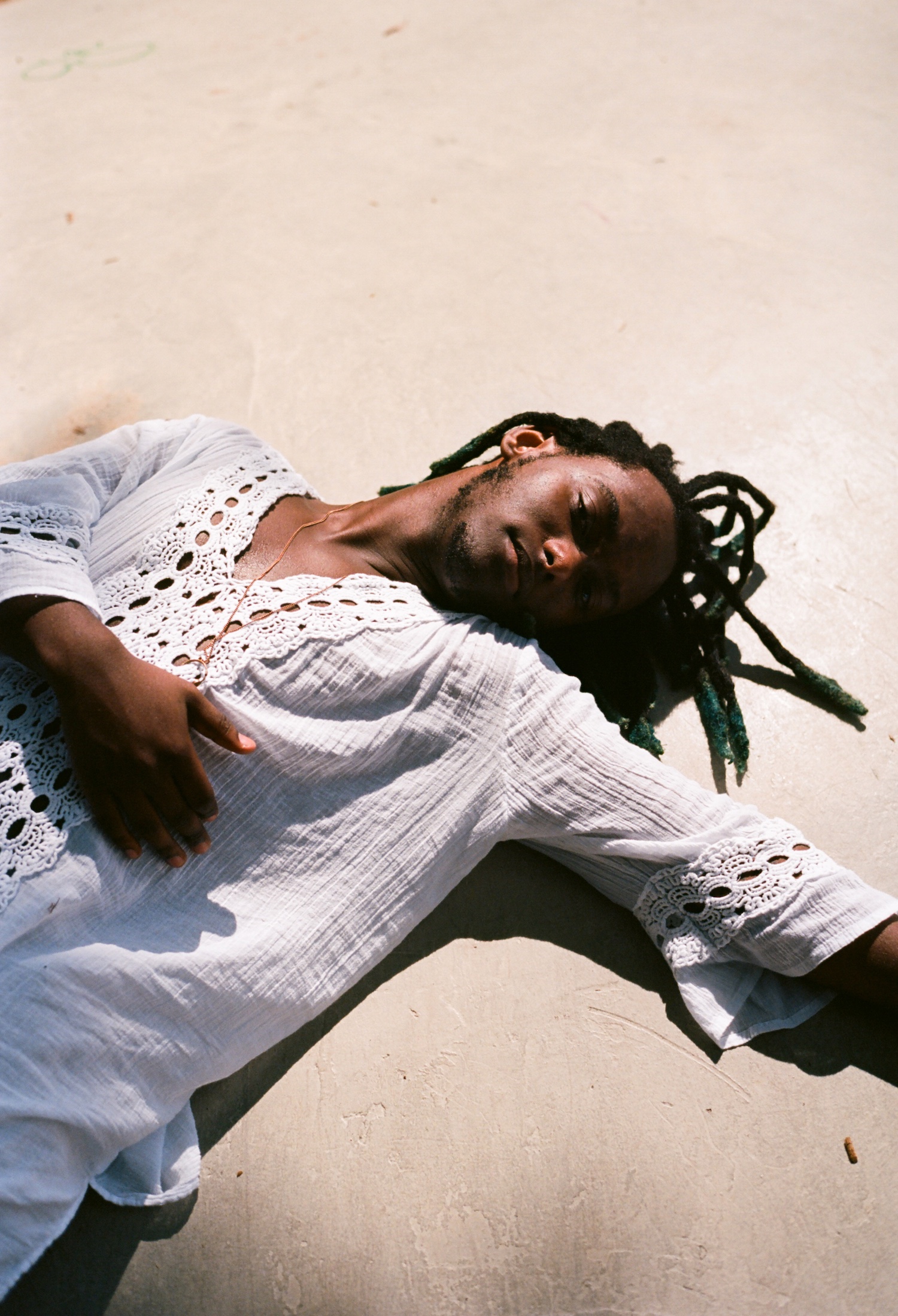 Header Image by Savana Ogburn
MerkenMerken