Marrying streetwear with sportswear, past with present and innovation with integrity is what adidas does best. The German brand is synonymous with forward thinking yet classic design. Adidas has just dropped two wavy new silhouettes of the supremely popular EQT sneakers. Originally released in 1991, the quintessential trainer has had a resurgence in recent years, thanks to a range of big releases such as the EQT "Berlin" and the "Parley for the Oceans" collaboration. The latest drop – which is inspired by basketball boot designs – targets a new breed of consumer: the "daring, bold, unapologetic" kids of Instagram. It's for those who are breaking boundaries and reaching new highs, on and off the court. Let the hype begin.
For the new "EQT SUPPORT MID ADV PK" and the "EQT BASK ADV" the adidas' designers have looked back at thirty years of EQT pioneering history to create two new shoes that embody the "everything that is essential and nothing that is not" EQT motif.
For any die-hard original EQT fans you'll be pleased to know that the sneaker has kept its signature three stripe markings and triple stripe mid sole detailing. They've even gone back to the original colour and material palettes for inspiration and have incorporated the iconic greens and synthetic suedes. However, in true adidas fashion, the brand has pushed the trainers to next levels by introducing premium knit uppers and Primeknit socks. Both the ADV PK and EQT BASK have higher collar lines than most EQT runs which of course reflects the basketball style. The brands' ability to remain true to its roots yet to cater for the new generation of unapologetic sneaker heads has been crucial to its success and this drop cements that.
Prior to its release we shot an exclusive preview of the collection in Berlin!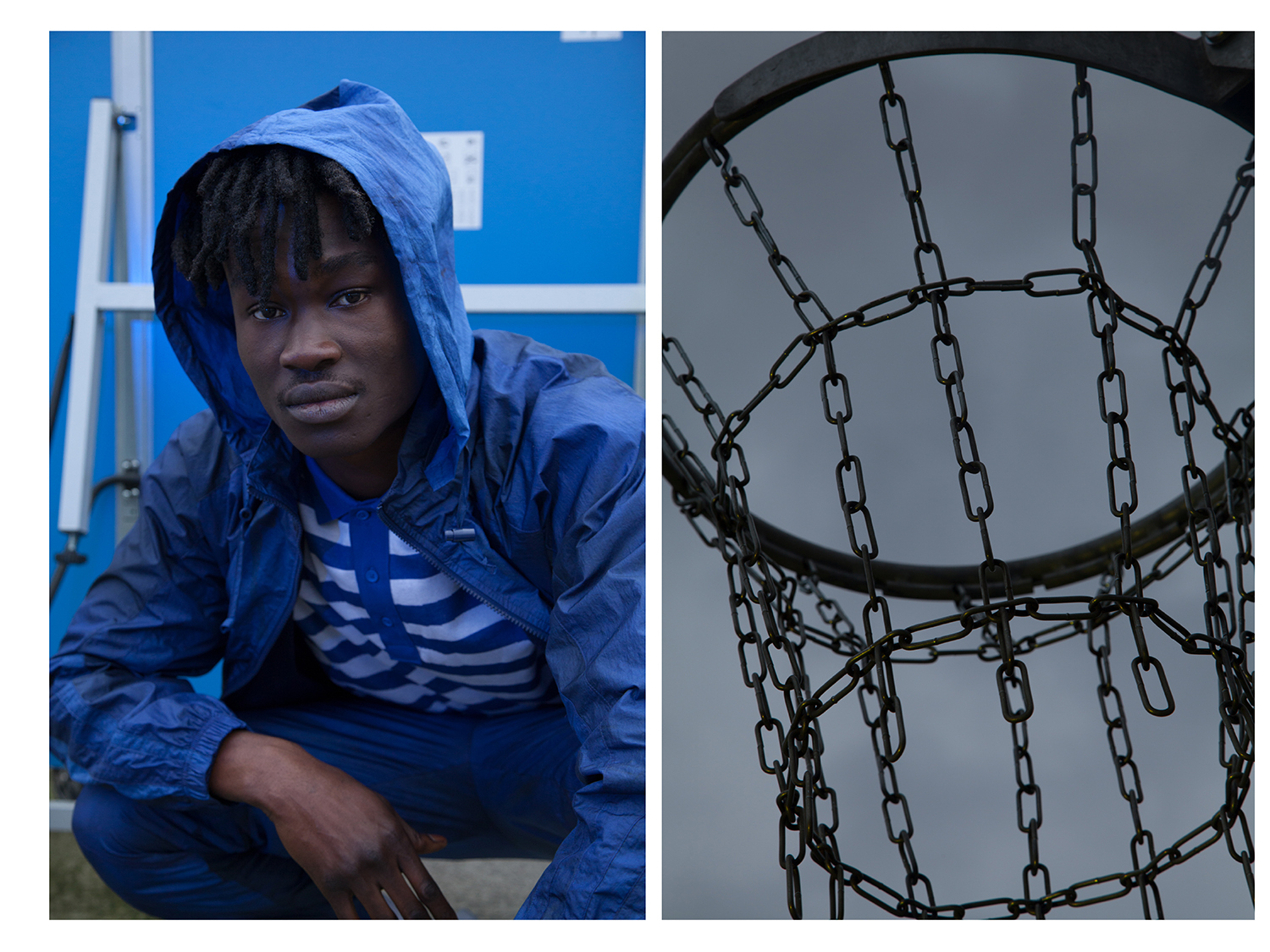 Tracksuit ADIDAS ORIGINALS EQT, Shirt NAPA BY MARTINE ROSE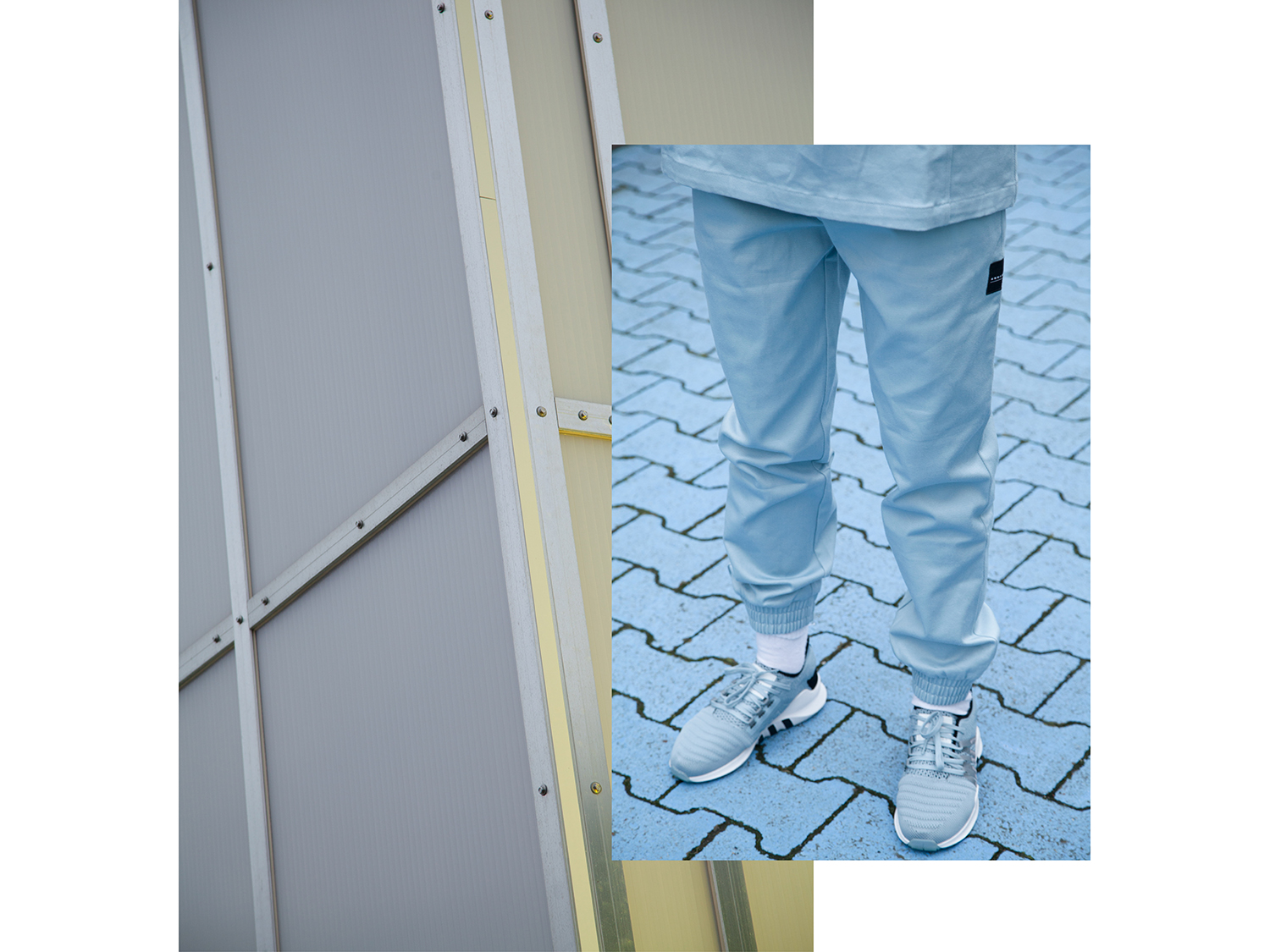 Tracksuit and Sneakers ADIDAS ORIGINALS EQT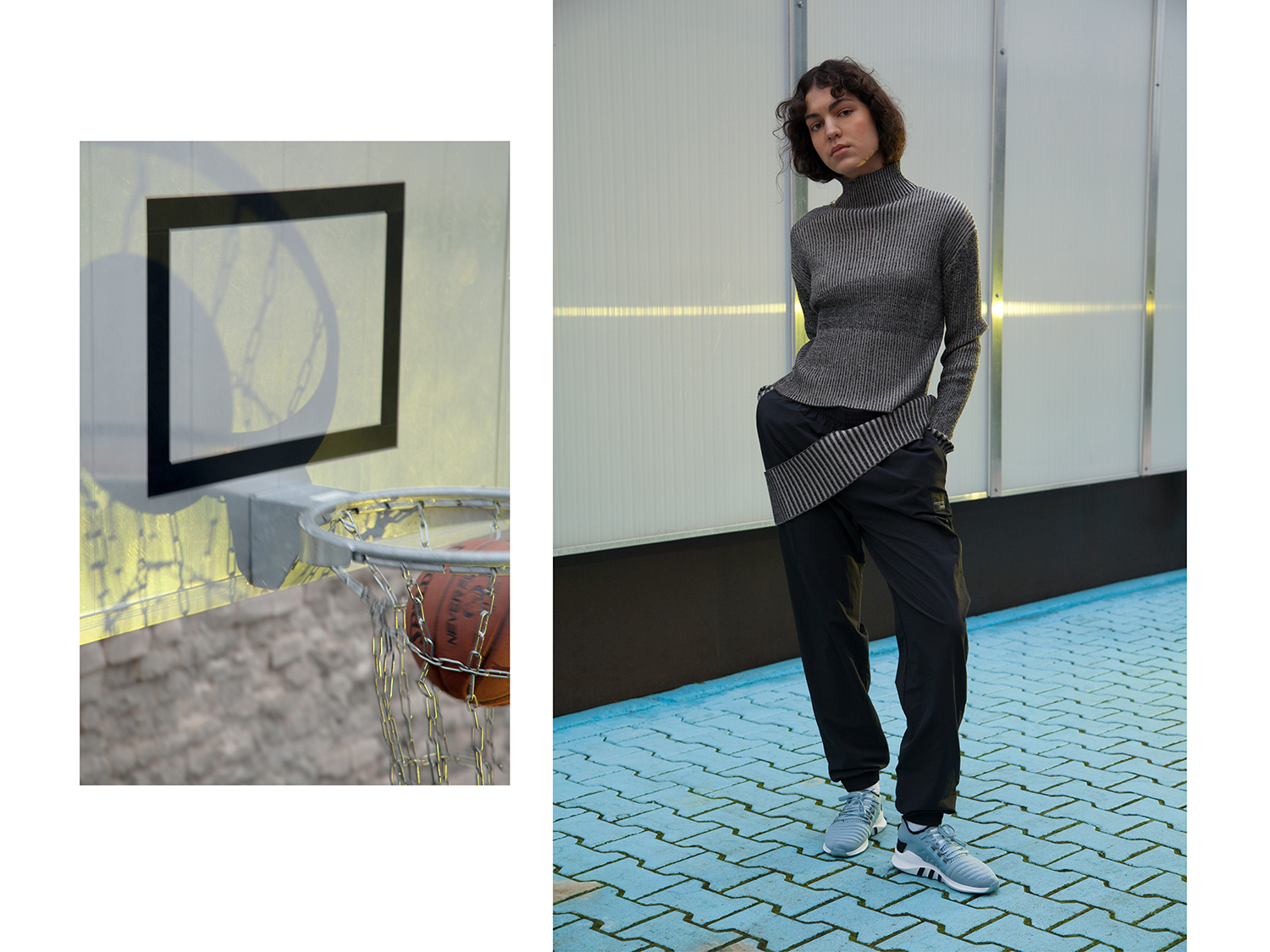 Shirt XIMON LEE, Trousers ADIDAS ORIGINALS EQT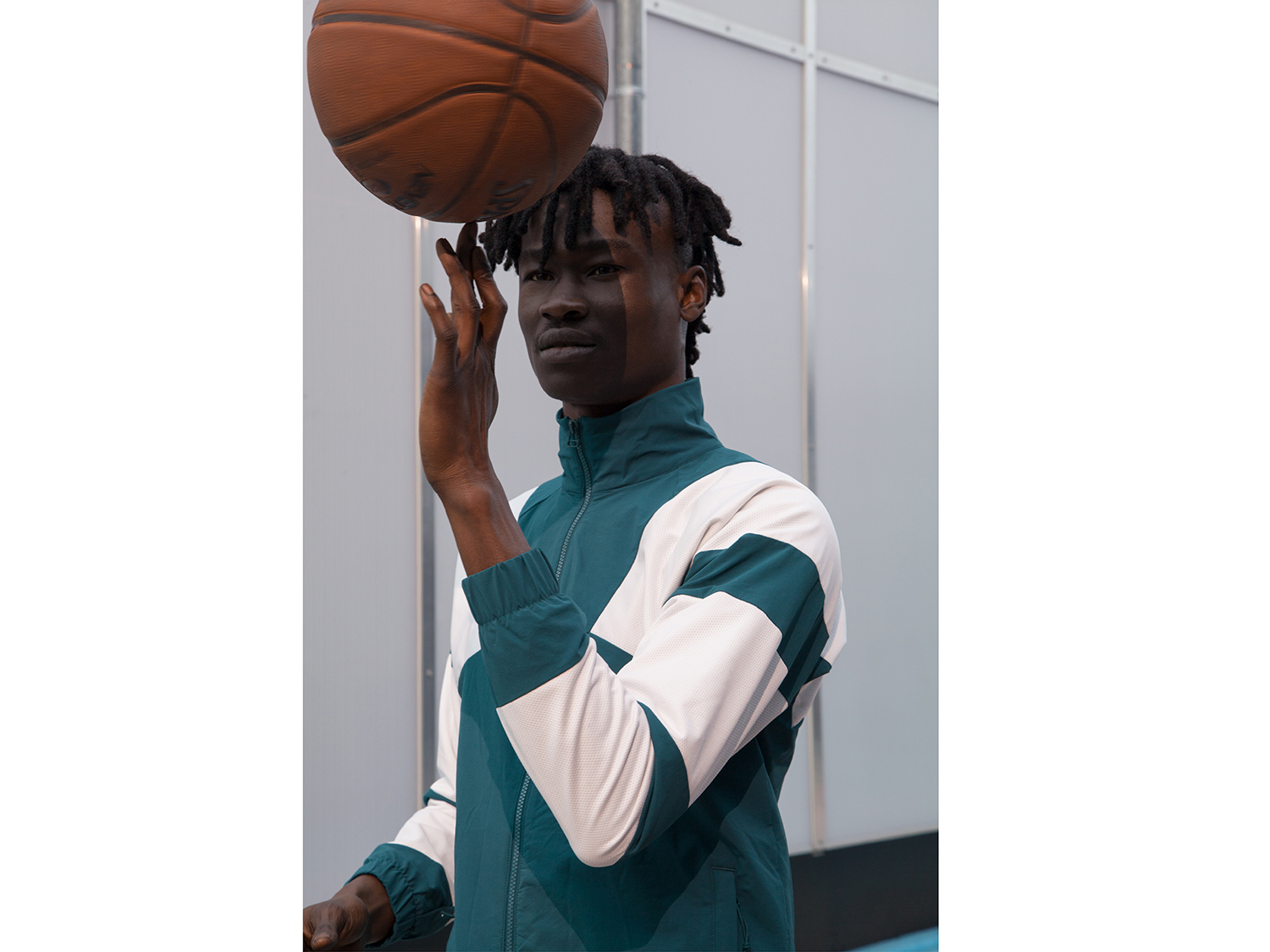 Tracksuit ADIDAS ORIGINALS EQT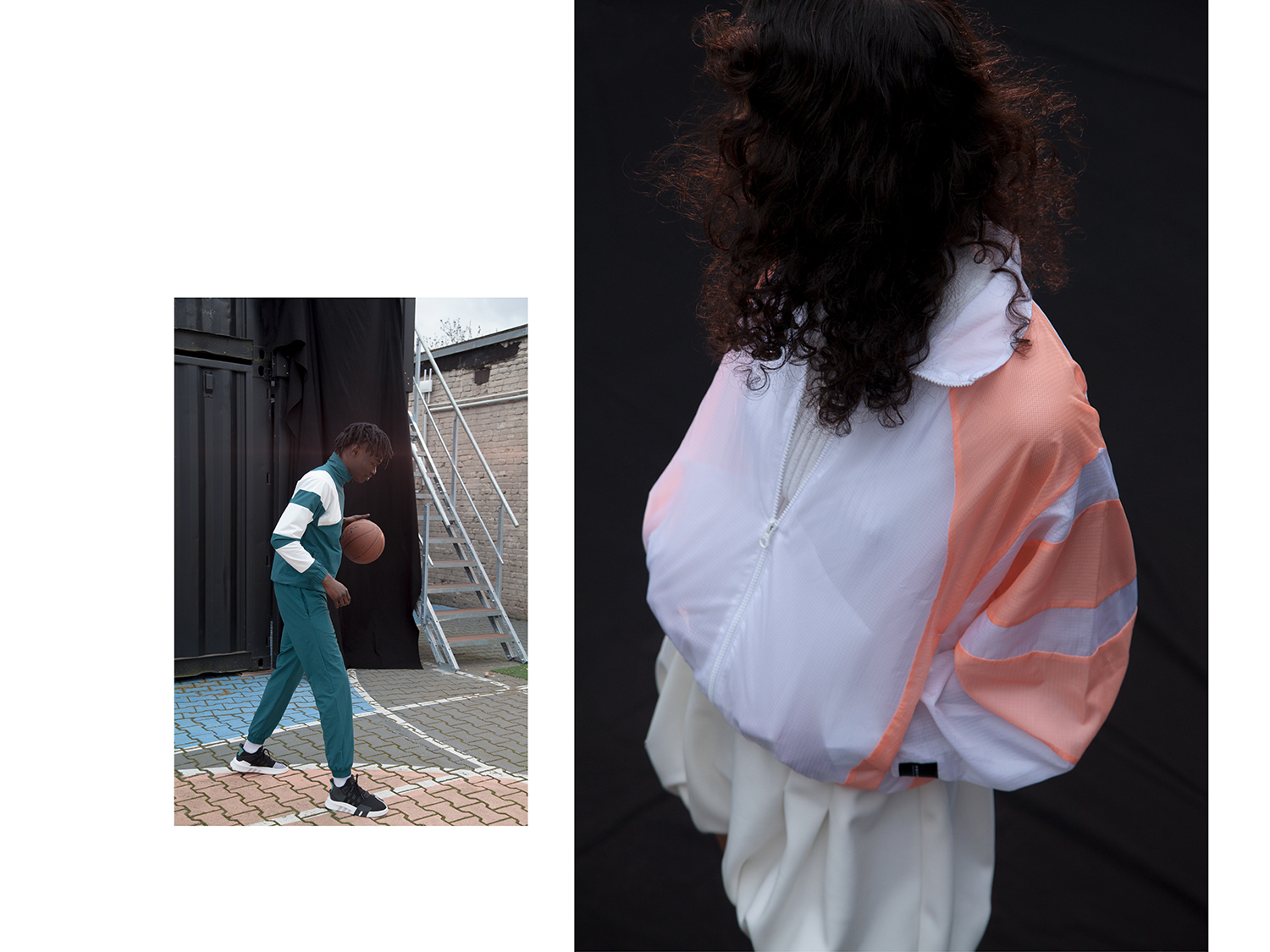 RIGHT: Jacket ADIDAS ORIGINALS EQT, Shorts NHU DONG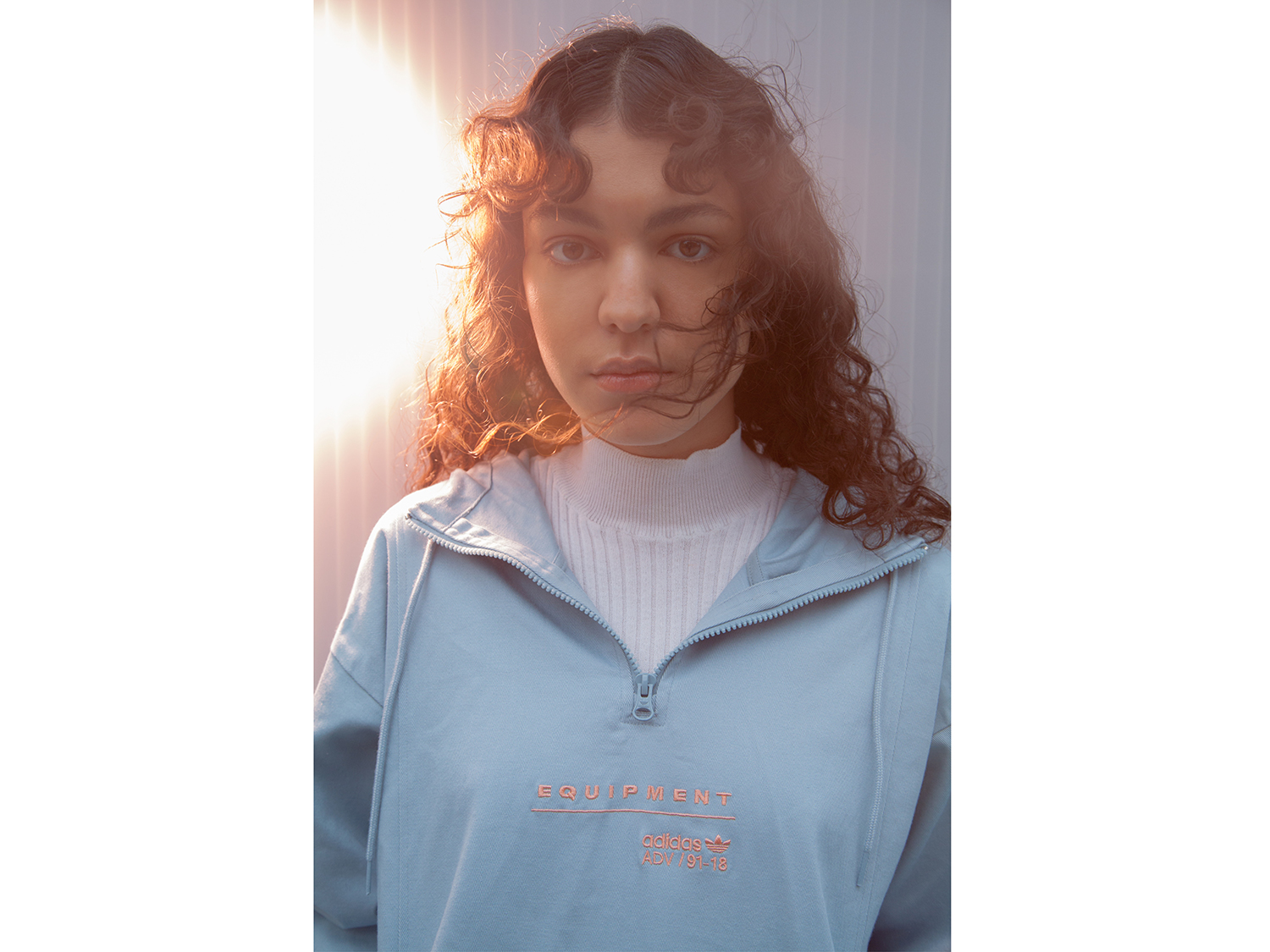 Shirt ADIDAS ORIGINALS EQT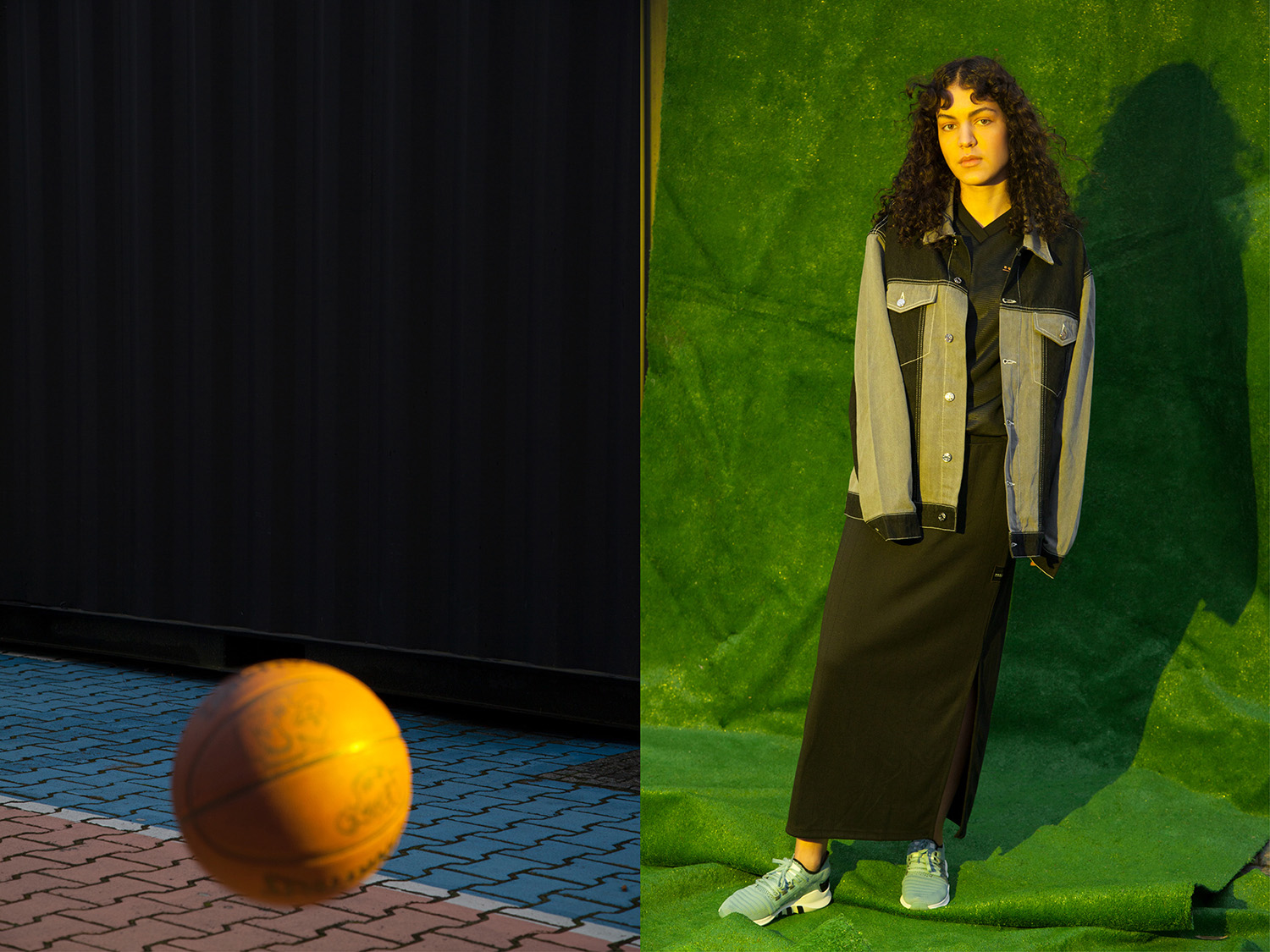 Jacket JULIA SEEMAN, Skirt ADIDAS ORIGINALS EQT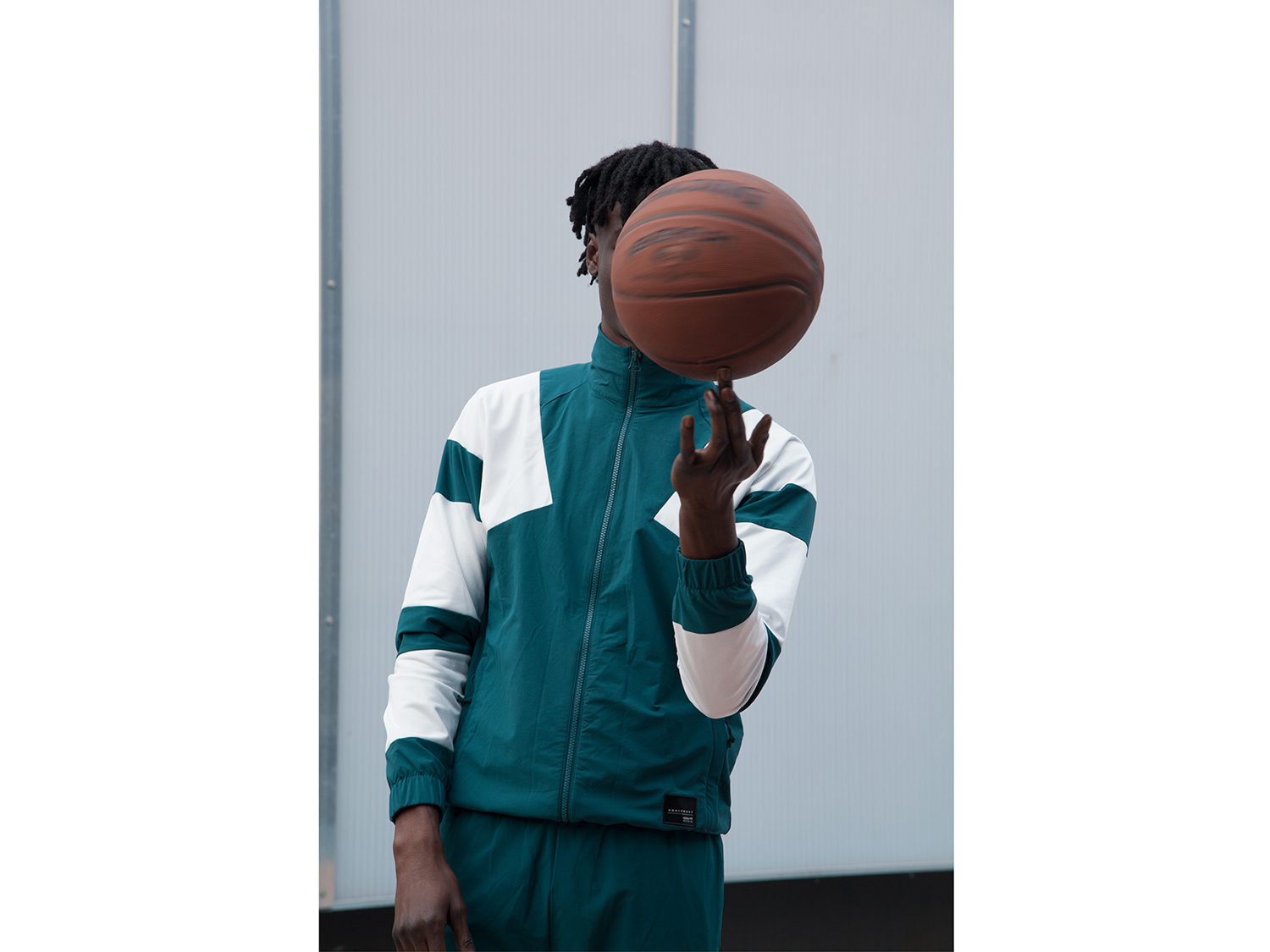 Photography PHILLIP KOLL
Styling OLIVE DURAN
Hair & Make-up BERENICE AMMANN
Photo Assistant AMELY SOMMER
MerkenMerken
MerkenMerken
MerkenMerken
MerkenMerken
MerkenMerkenMerkenMerken
MerkenMerken
MerkenMerken
MerkenMerkenMerkenMerken
MerkenMerken