In an industry as infiltrated by men as rock and punk music, women are quickly overlooked in the nostalgic narrative of popcultural hero tales. With his book Untypical Girls author and legendary chronicler of several generations of sub- culture, Sam Knee is shining a light on all the women who spearheaded the transatlantic punk revolution at its height between 1977-93. Taking on the form of a visual diary, Untypical Girls is made up of hundreds of Knee's previously unseen photographs, featuring iconic musicians such as Kim Gordon, Courtney Love and The Slits. For INDIE, Knee compiled an exclusive preview of his favourite images and personal memories connected with the portrayed iconic women.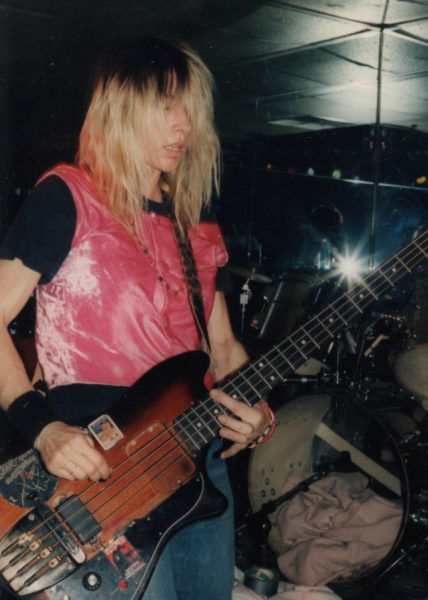 KIM GORDON, 1987
"Kim, I feel, really encapsulated the whole indie girl image and ethos. Oozing Lower East Side art punk urban collapse, combined with an effortless Southern Californian boho style. Sonic Youth's otherworldly assault on the senses shook the UK underground into instant submission when they appeared on our shores in '85. Their shows were a gathering of the tribes of the misplaced and marginalised, art school dropouts, noise loving indie kids to anarchistic academics. Kim became the indie American girl icon of the 80's, whose endearing influence has transcended all opposition"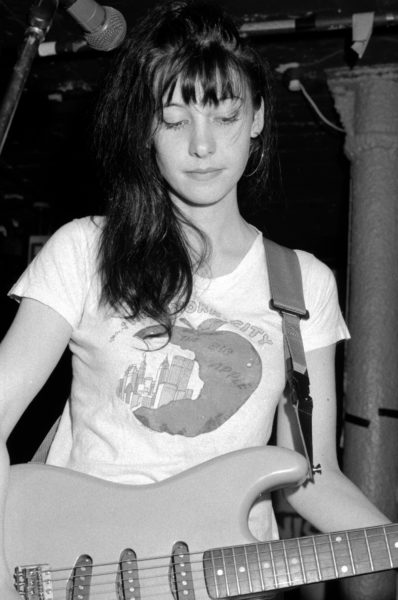 BILINDA BUTCHER, 1978
"This shot was taken during my Bloody Valentine's UK tour promoting the breakthrough Lp "Isn't Anything". Bilinda had joined my Bloody Valentine the year before as the group entered their shift and metamorphosis from Cramps-infused fuzzy garage pop to the harmonious noise cacophony of "You made me realise". Upon Bilinda's arrival the group soon dropped their 60's garage punk image of matching black mop tops, roll necks and Chelsea boots, as the UK indie fashions became more relaxed, looser fitting, and more stateside inspired"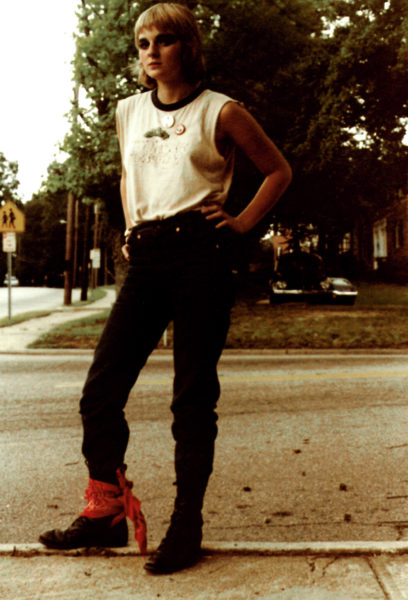 RANDOM SUBURBAN PUNK GIRL, 1980, NORTH CAROLINA
"The visual shift from punk's first flamboyant wave of '77/'78 is long gone in this photo. In comes the proto hardcore proletarian punk chic of work boots, Levi's, old ringer T-shirts and bandanas. Punk had left the city centres and art school domains, oozing into the suburbs and provinces as the minimalistic hardcore thrash era came to the fore. Hardcore's masochistic moshpits left many young females feeling alienated from a previously inclusive scene, causing American punk to become gender unbalanced for the rest half of the decade. The scene didn't fully recover until Riot Grrrl exploded in 1990"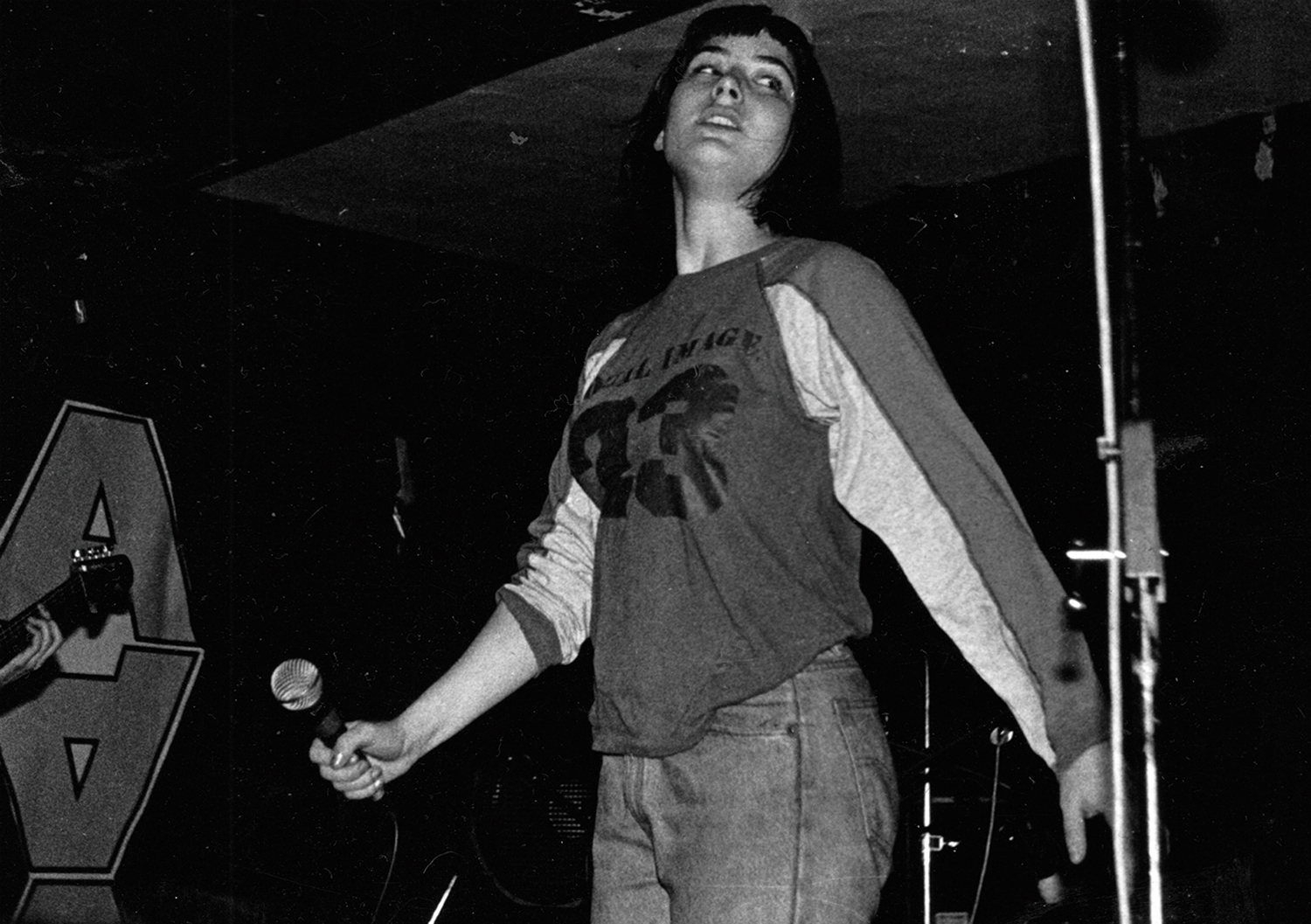 KATHLEEN HANNA OF BIKINI KILL, TOURING WITH HUGGY BEAR, 1992
"Bikini Kill undoubtedly spearheaded the Riot Grrrl phenomenon, fusing early female punk like The Slits and Kleenex through to garage noise rockers Pussy Galore via 3rd wave feminist protest diatribe. Riot Grrrl style was an amalgamation of previous youth movements, combining post punk and C86 shapes chucked through a fashion blender"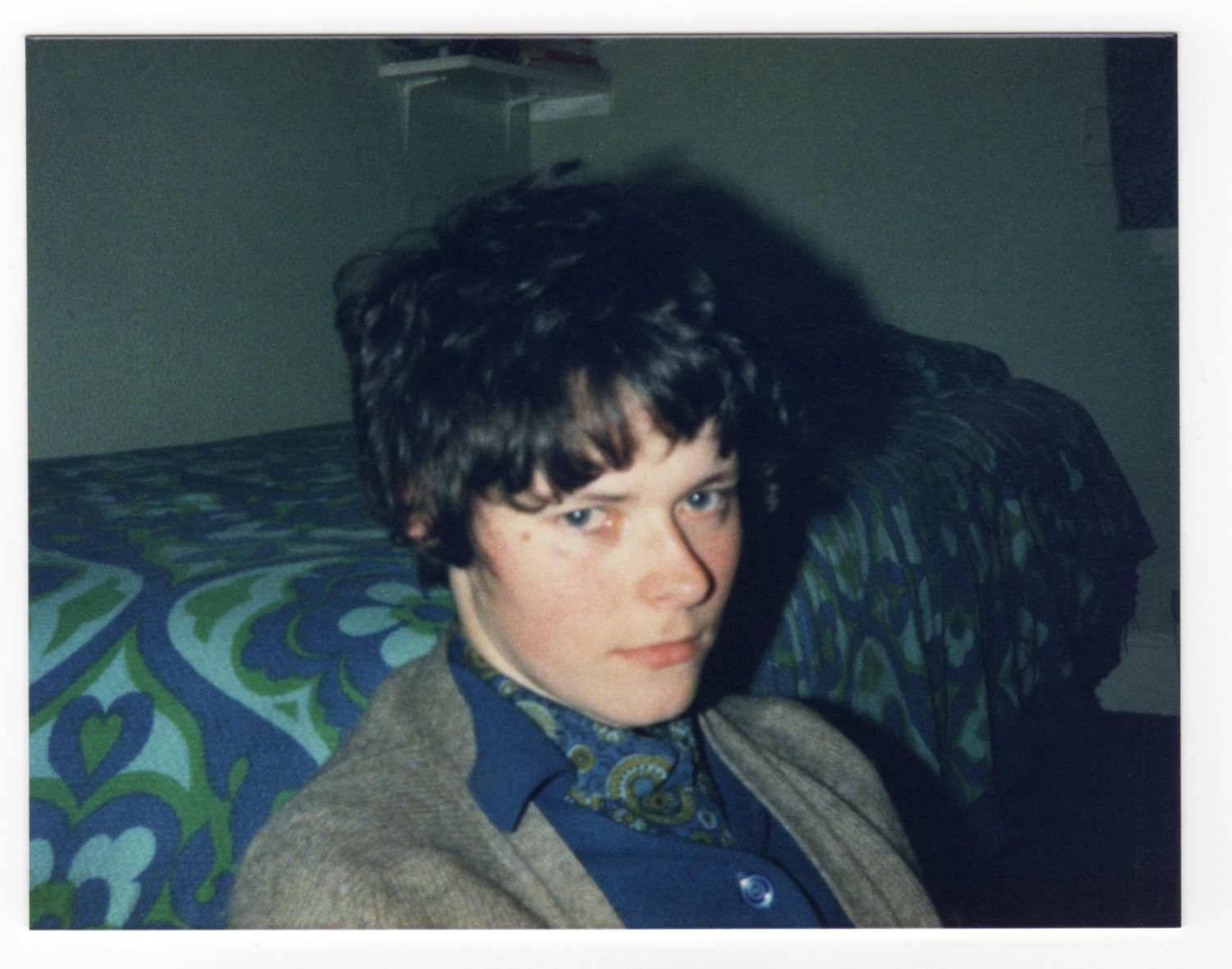 AGGIE OF THE PASTELS, TAKEN BY STEPHEN PASTEL, 1983/4
"The pastels bridged the gap between the post-punk era and the burgeoning indie epoch. forcing a radical collision somewhere between early Subway Sect, Television personalities, "o" Level, The Clean and The dream Syndicate. The styling was undefined, subtle yet powerful, merging modisms with 60's anti nuclear protester chic and the avant-garde French new wave. Often misunderstood and always ahead of the set, The Pastels were a bastion of bohemia throughout the 80's for many marginalised young people, myself included"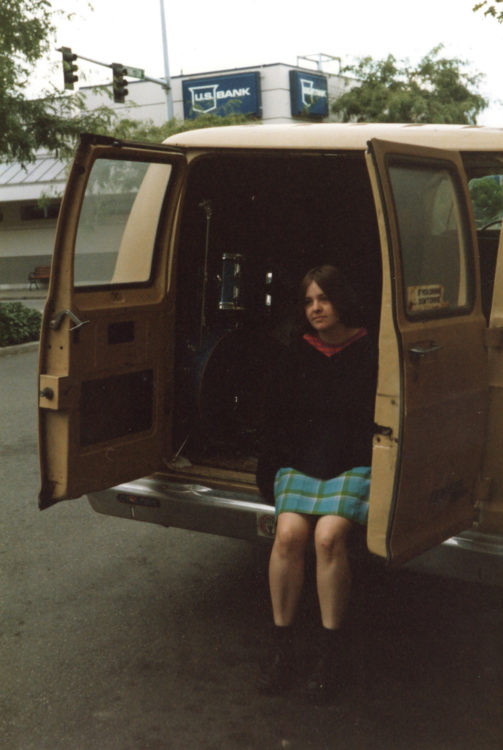 KATRINA OF THE PASTELS, 1991, IN THE USA
"The Pastels' triumphant arrival on the West Coast for the international pop Underground festival in Olympia soon became legendary. I caught their San Francisco show the same week at the Chameleon Club. "Pastelism" reigned as devotees old and new got a chance to finally witness their legends up close. Katrina exudes Glasgow scene cool. Part preppy, part post-punk, just doing it"

DOLLY MIXTURE IN CAMBRIDGE, 1978
"Dolly Mixture were the first ever real all-girl indie band. Inspired by 60's girl groups and the then current post-punk explosion, they were something entirely new and a major influence on all that followed. in particular marine Girls, Talulah Gosh, and the riot Grrrl movement. Their styling evoked Kitchen Sink dramas of the early 60's, British art school bohemia via suburban provincial punk prowess"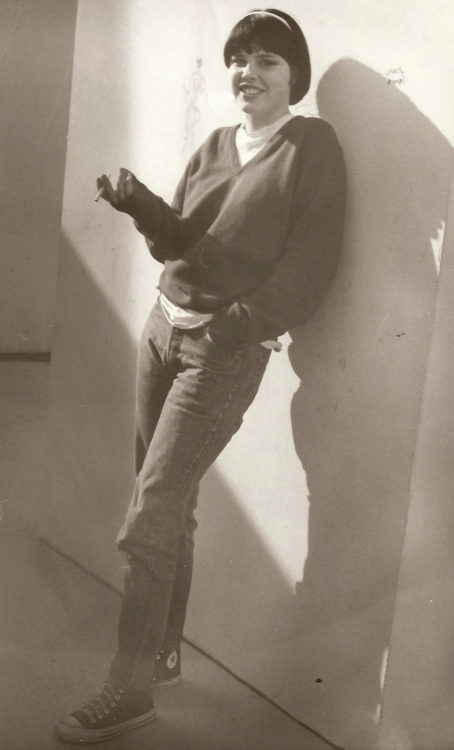 SEATTLE COLLEGE ROCK SCENESTER, CIRCA 1983
"She combines US paisley Underground modisms with the classic Americana of Levi's and Converse"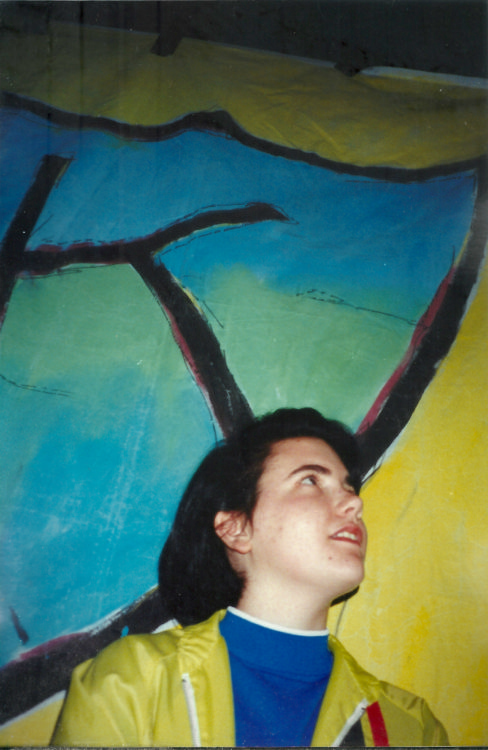 ERIN SMITH OF BRATMOBILE, 1991, AT A BEAT HAPPENING SHOW IN WASHINGTON D.C.
"This shot is so evocative of that era! Their record label K records was paramount in the evolution of the US and transatlantic underground indie scenes throughout the 80's and into the 90's. Through the K records newsletter people in the US were switched on to the Pastels, Shonen Knife, and countless others. Riot Grrrl Erin wears a 60's nylon racing jacket and blue crew neck with preppy mod hairstyling. All very de rigueur in the US' indie scene of early 90's".
Taken from INDIE No 57 – get your copy here.