Subculture is dead. At least as we know it. As fashion makes a sardonic round of rehashing major cults from the past decades – mixing '80s goth with early '90s hip hop, or bringing "emo revival" to life, the point of self expression is now coming from what we "like" online. Whereas before, people would use dress code to recognise each other IRL, there is less of a need among young people to associate themselves with a certain group when offline. Over the past, clothes have been used by various subcultural movements to tribalise themselves. We have images of rockers vs mods, flower clutching hippies clashing against lines of uniformed bodies. Handkerchiefs placed in a back-pocket were even a code of a free sexual orientation when it wasn't yet legalised.
In the digital age, we went from vintage – a plunge into nostalgia with all this new technology – to norm-core – a style associated with stepping into the social media era as we know it. It's casual uniformity was indicative of this sense of simplifying, and erasing the idea of different groups. Now we come full circle as subculture itself is twisted into a new, shiny format and sold back to us as cyber goth, health goth, or in the gems of a rhinestone choker. Things have changed to a point where we now just have to see who's attending what event, who likes what band, and those beautiful algorithms bring us all together, slotting us into where we are supposed to be. Google knows best. But what about the people who don't live online?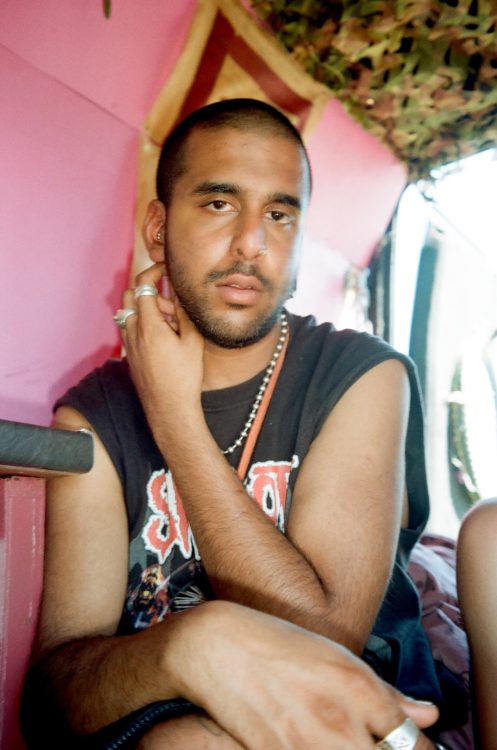 Living out gloomy days in dark corners of London, saving money to jump into a van and get away from the concrete, the suits, the underground at rush hour, the grind of a money driven capital. With the only colour coming from aggressive adverts offering luxury flats replacing hallowed skate parks, and internet companies starting mammoth new building projects, how does this generation of London's rave scene continue to exist, and beyond that, to thrive?
The '90s/00's were obsessed with alt-culture print publications, who would scrabble to get their hands on photos or footage of the rave scene, house style or the gabber fantasy. It would then be harnessed selectively, in order to market it in a contrived and sterilised way. There's been a fascinating shift since the internet era; it seems the past idea of "subculture" suddenly ceases to really exist away from a webcam or a social platform. So while VICE writes about Unicorns or Lolitas or Furries, less tech-centric scenes and lifestyles are released from the pressures of hungry documentation and re-appropriation of their style by the fashion industry – its refreshing to be able to live without  becoming a commodity stuck to a designers mood board for next season's collection.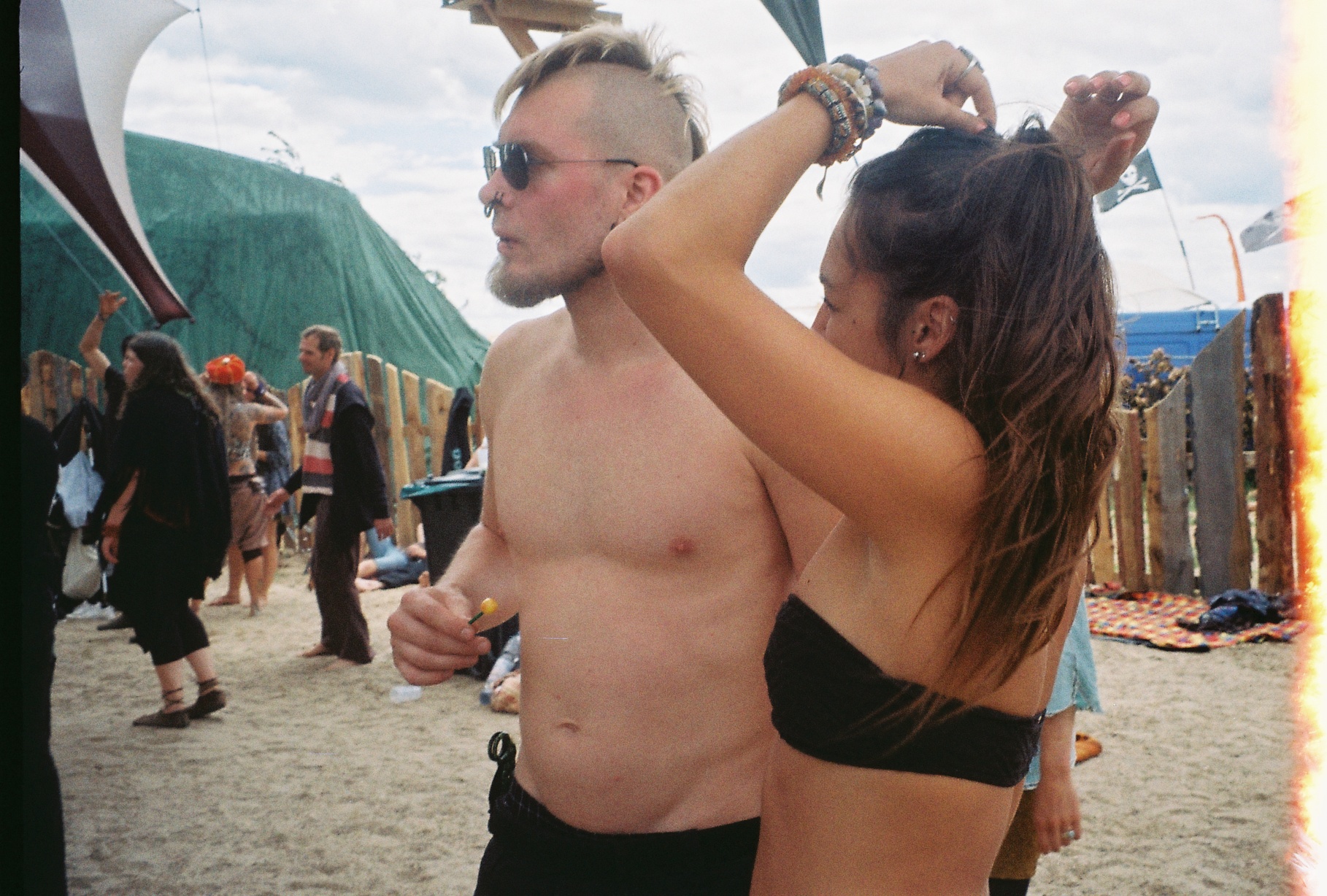 These photos are a personal perspective on this generation's defiant rave culture – which refuses to fade from an ever glossier London, a Europe in political turmoil, and the tightening feeling of a digitalised world run on money. Beyond that, though it may be wildly nihilistic, there is always freedom.
In a mix of spontaneous snapshots, heavy flash in the darkest hours and the un-sanitised liberation that comes with youth and non-conformity, this project simply documents a culture on the fringes of "larger society" today. In these photos are the people who express a total devotion to freedom that feels too important and fleeting to miss. How irresistible to document a tribe of people where everything outside is forgotten, where the rest of life doesn't matter, and where the pressures of the world we live in refuse to exist? In the end all that's left is the moment. Photography is nothing more than the human obsession with trying to stop time. To capture whats here today, gone tomorrow.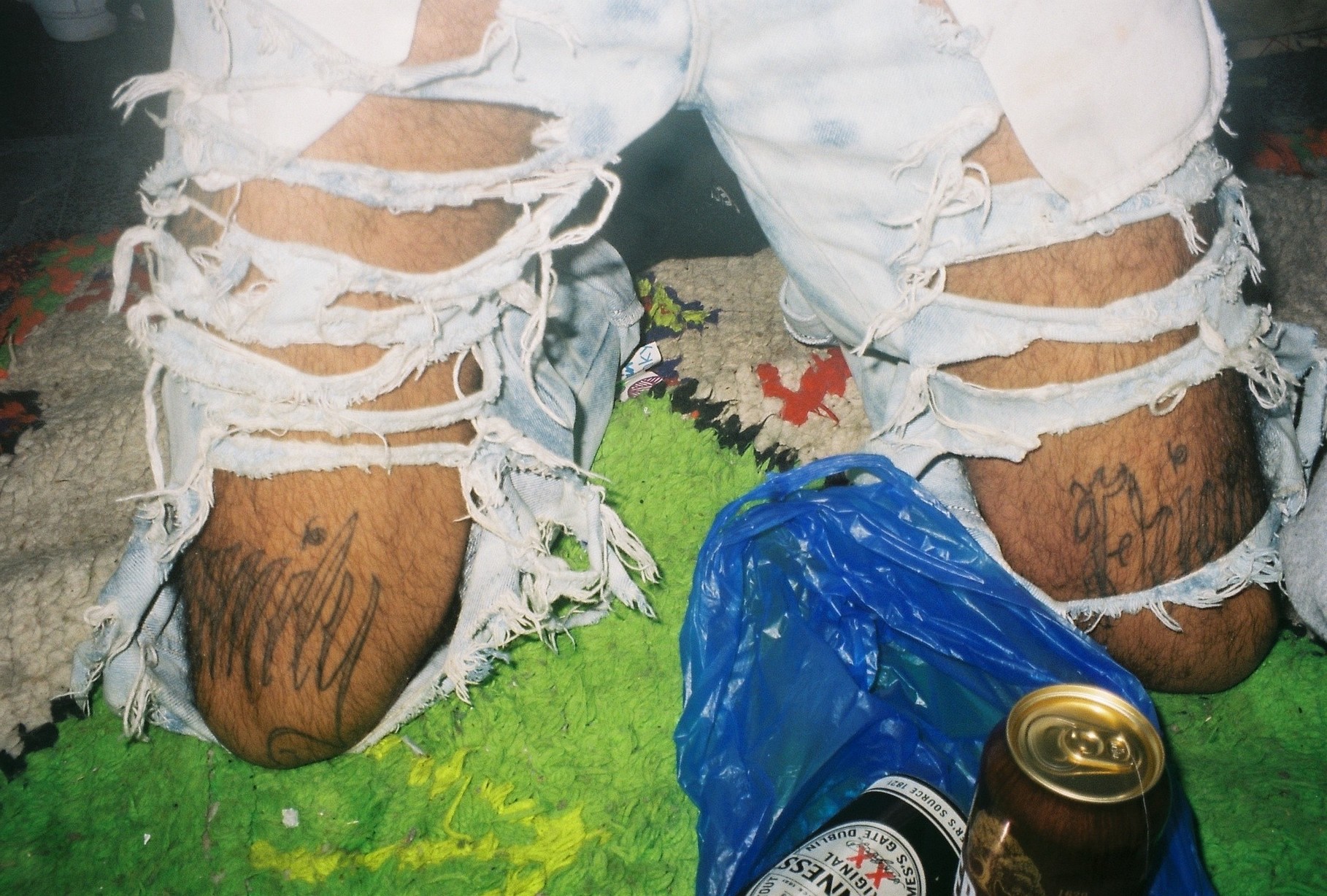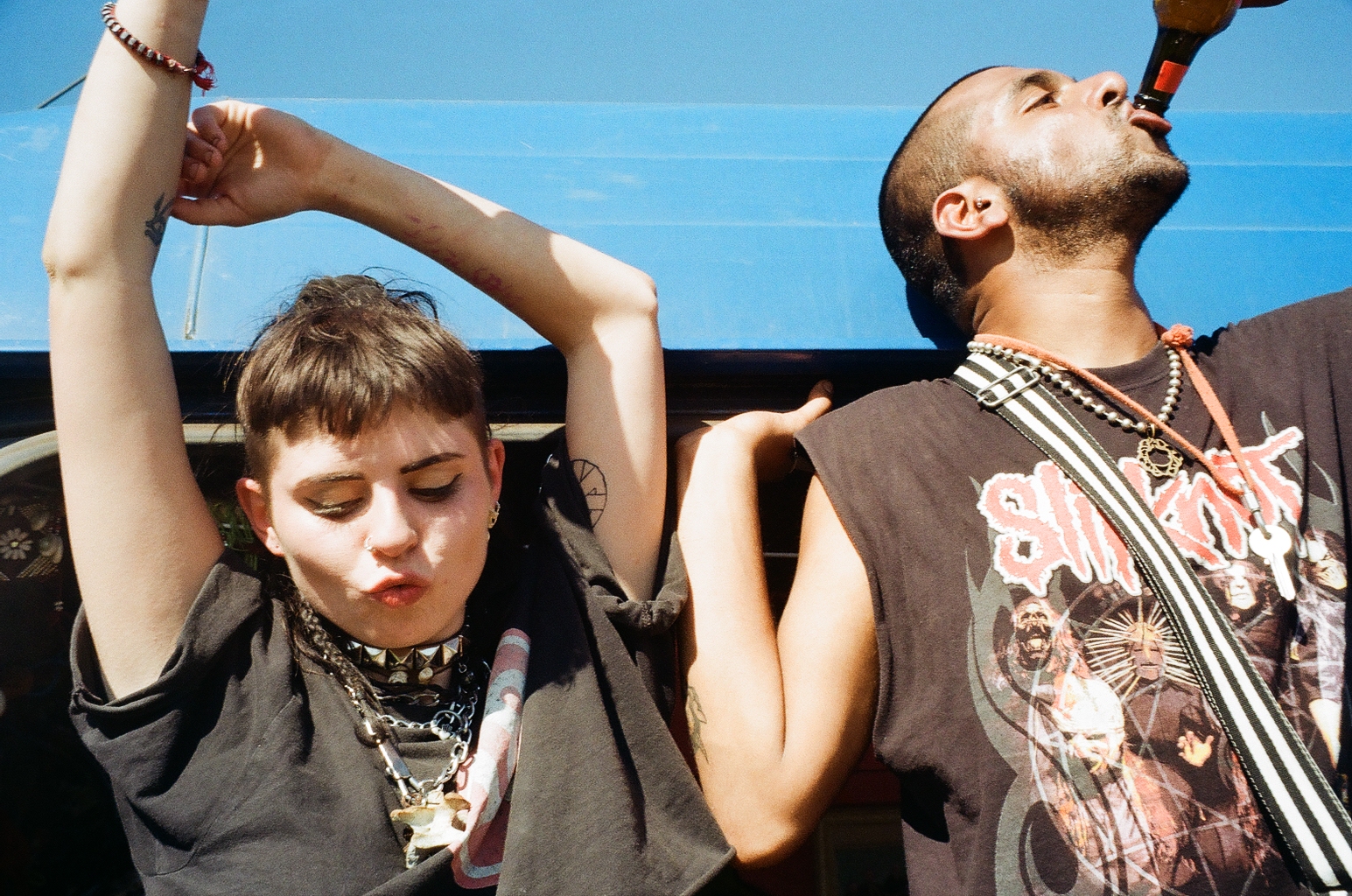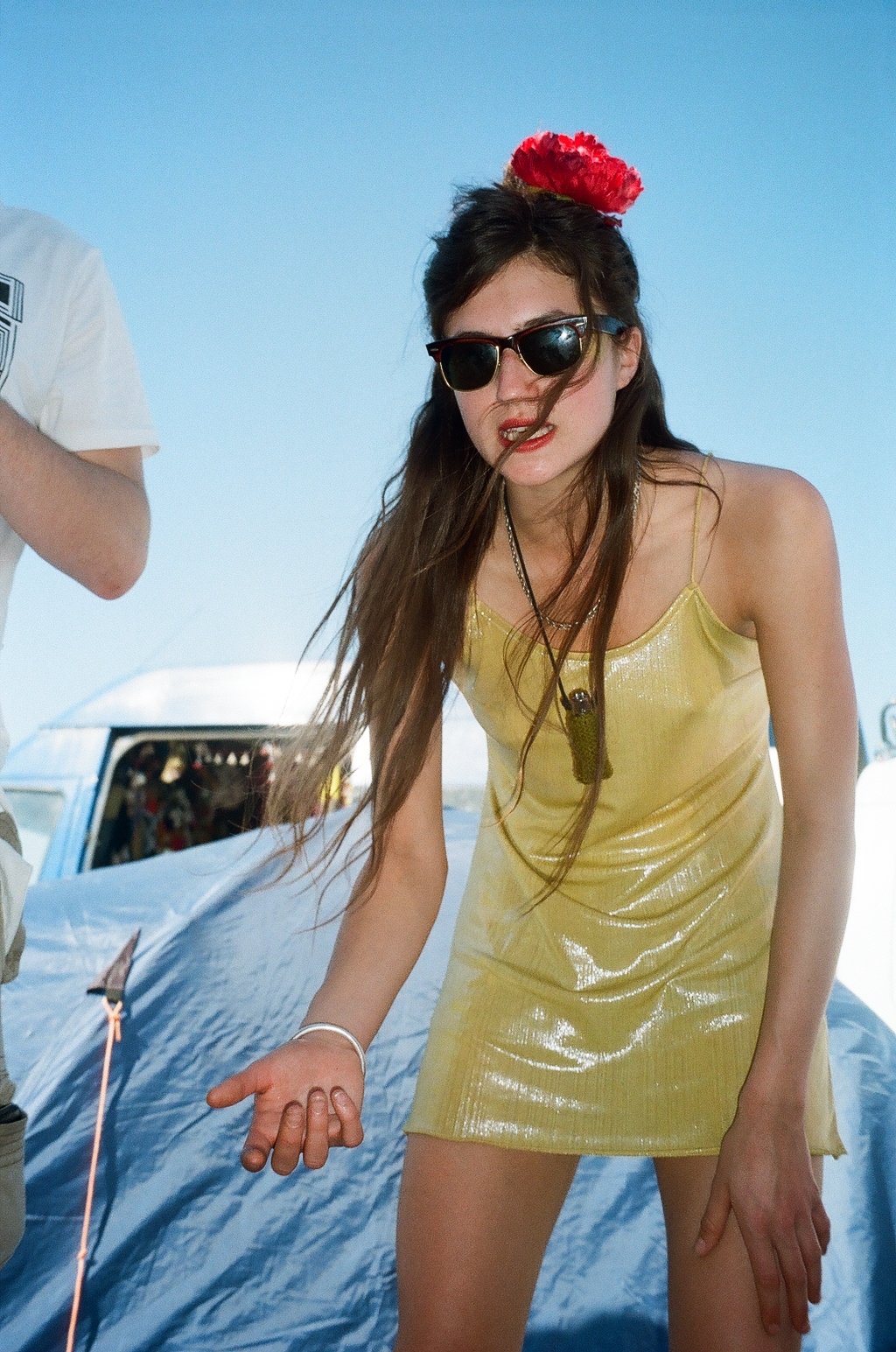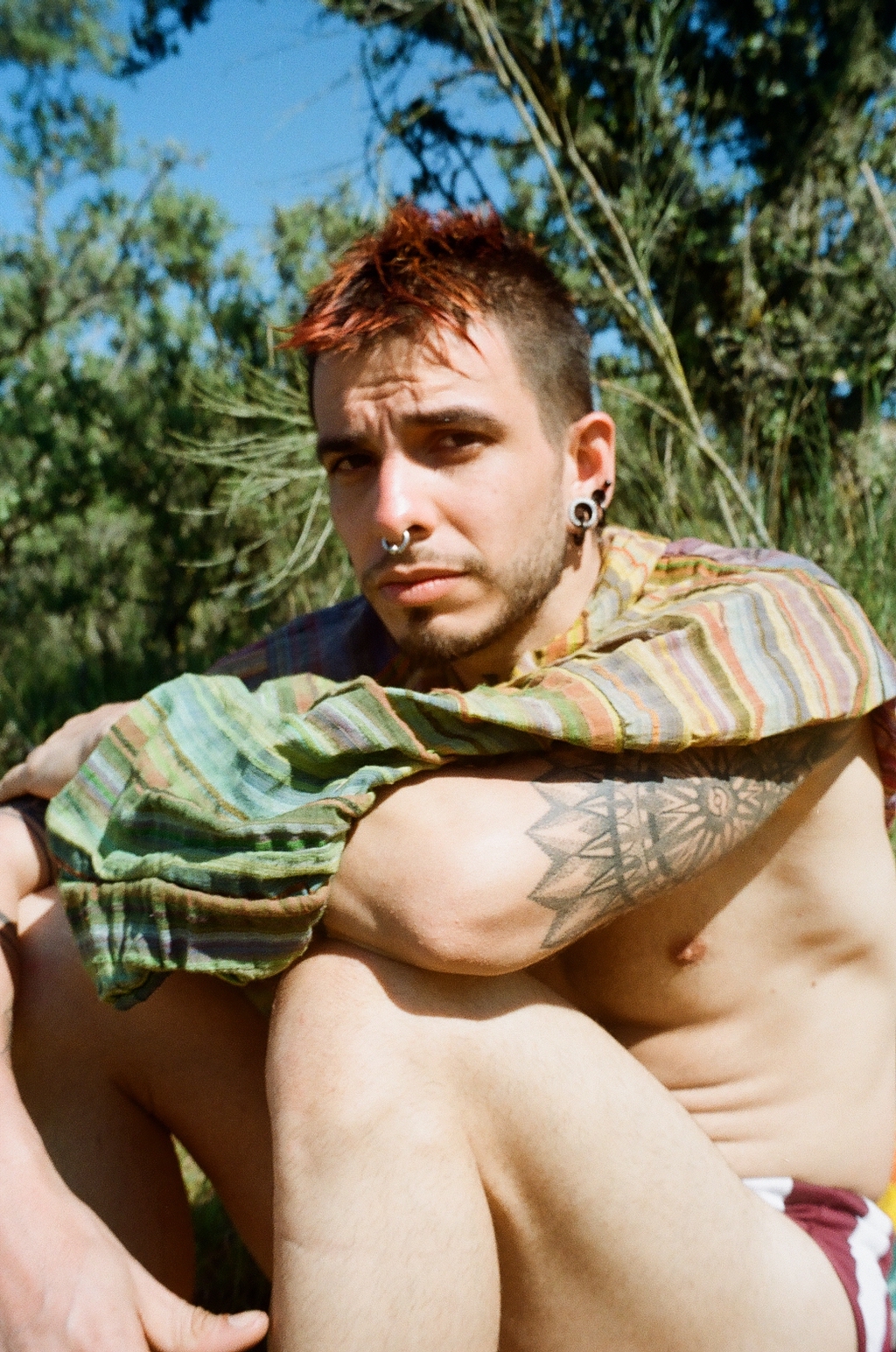 All Images Julia Hovve
MerkenMerken