Hailing from Tbilisi, Alexander Arutyunov is making a name for himself in this post-Soviet fashion world. Nothing screams "oligarch" like mesh, snakeskin and faux fur. When talking about the inspiration behind his work, and his intentions with the way he builds a collection Alexander Arutyunov says his use of yarn to metallic thread in material variation is about using different fabrics and textures in each collection – "often people are afraid to experiment, but I want to teach to be brave and not be afraid to count all kinds of fabrics and colours."
His collaborator for this project, photographer Vlad Zorin talks about the way he works, saying that he "really likes when there's an understatement and incompleteness present in a photo. I shoot on a film camera and every click of the button is very important to me, so every photo that I take goes through my soul first". It seems the photographer and designer alike are invested in this raw, unfinished style.
Arutyunov focuses on always being recognisable through "a complex cut, a complex silhouette, an abundance of accessories." The most important thing when conceptualising a new collection is to "draw the first sketch. After that, the collection is born as a puzzle." From that, he experiments with putting different elements together, to mix and match until he creates a look.
Inspired by Christian Lacroix, who of course is known for his regal, often feminine and over the top designs we ask the designer if his collections are to be concieved as womenswear? "I believe that now the lines between men's and women's clothes are being shredded. Now in my collections, often on the podium you can see a man in women's clothing."
With Tbilisi clearly on the rise right now, does Arutyunov think it will continue on an upward spiral? "There are many talented designers in Georgia. It's a great platform to start. Georgia is saturated with taste, culture and a sense of beauty. Georgia always had a good taste for fashionable people."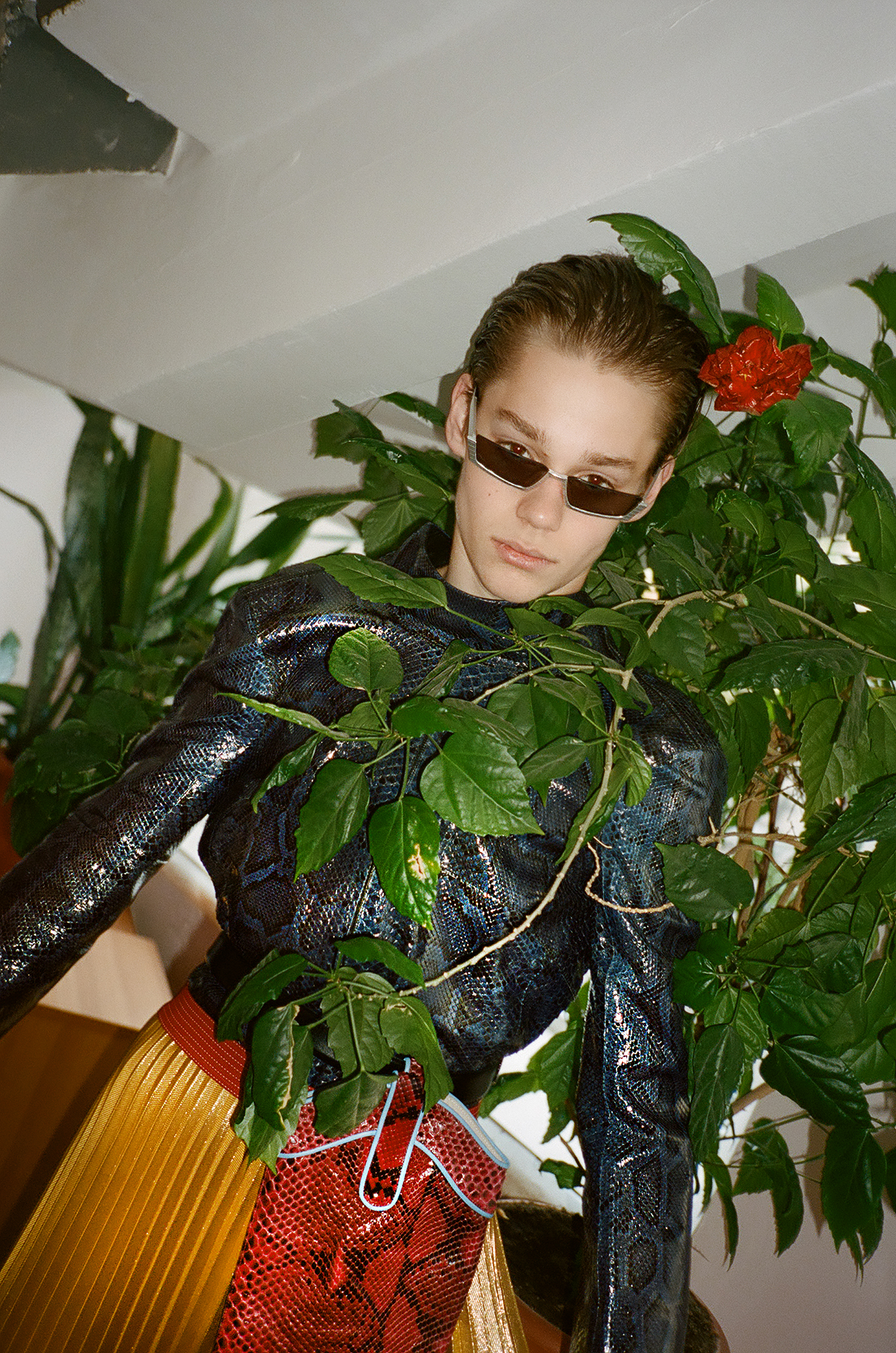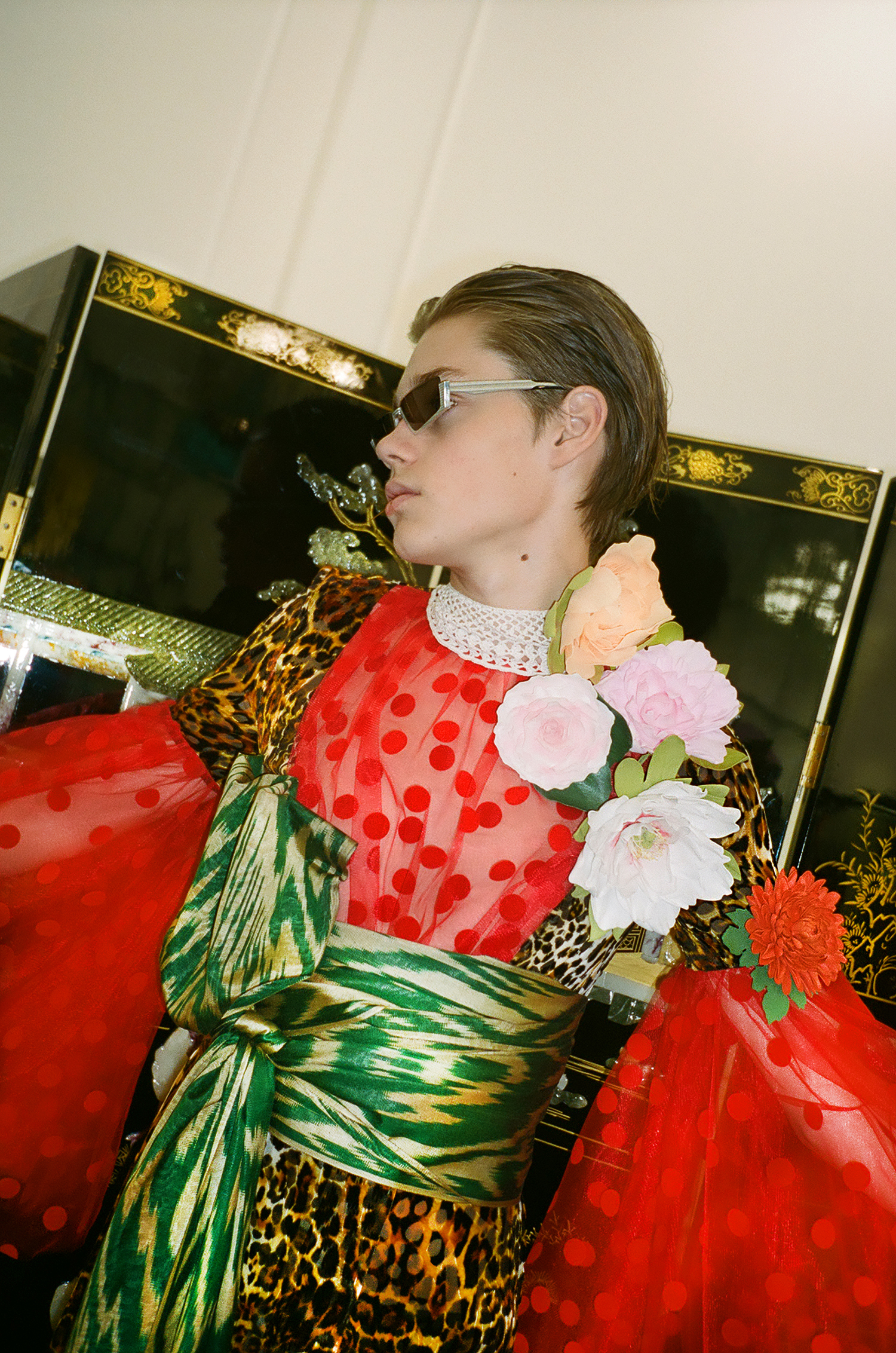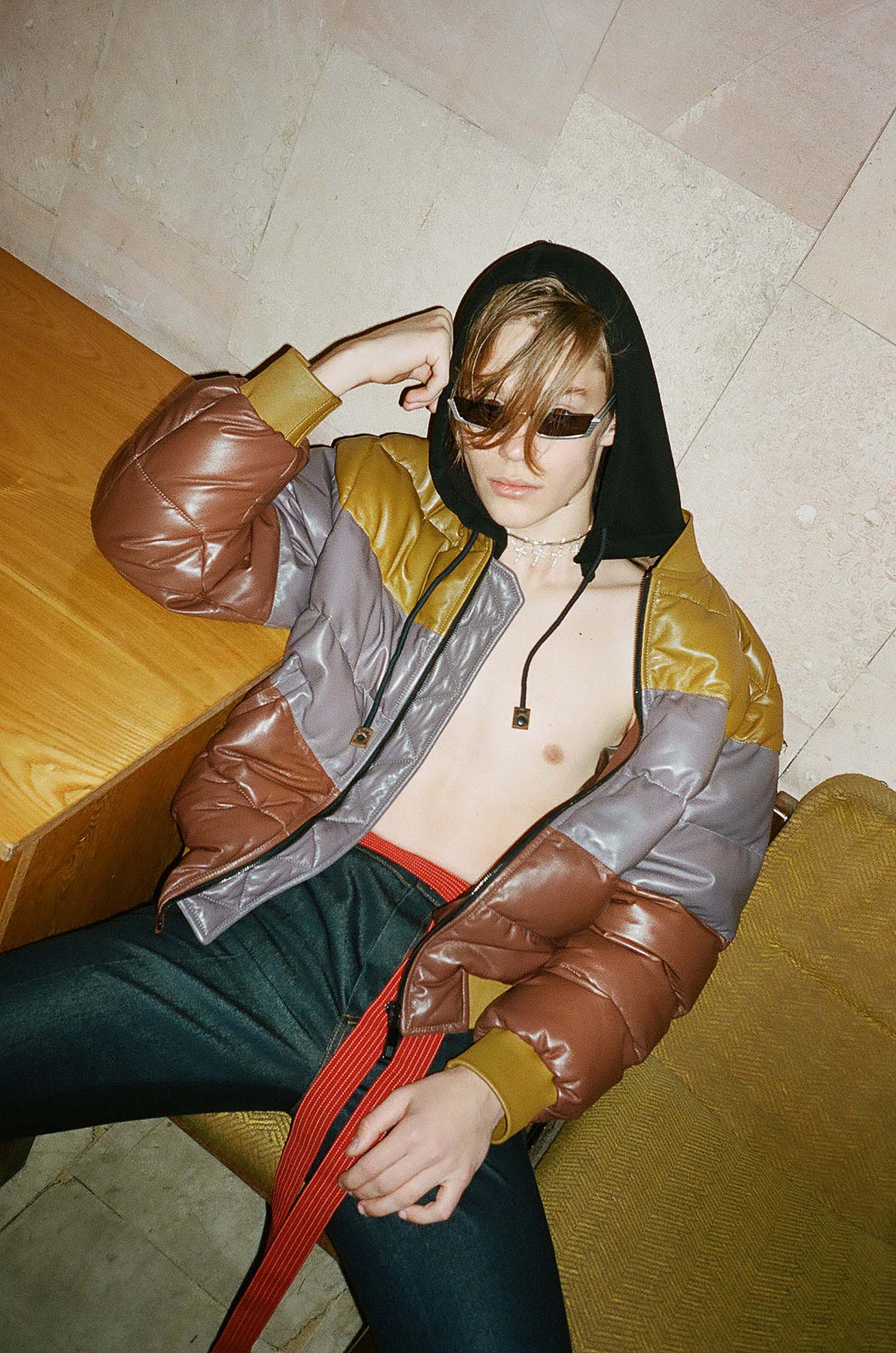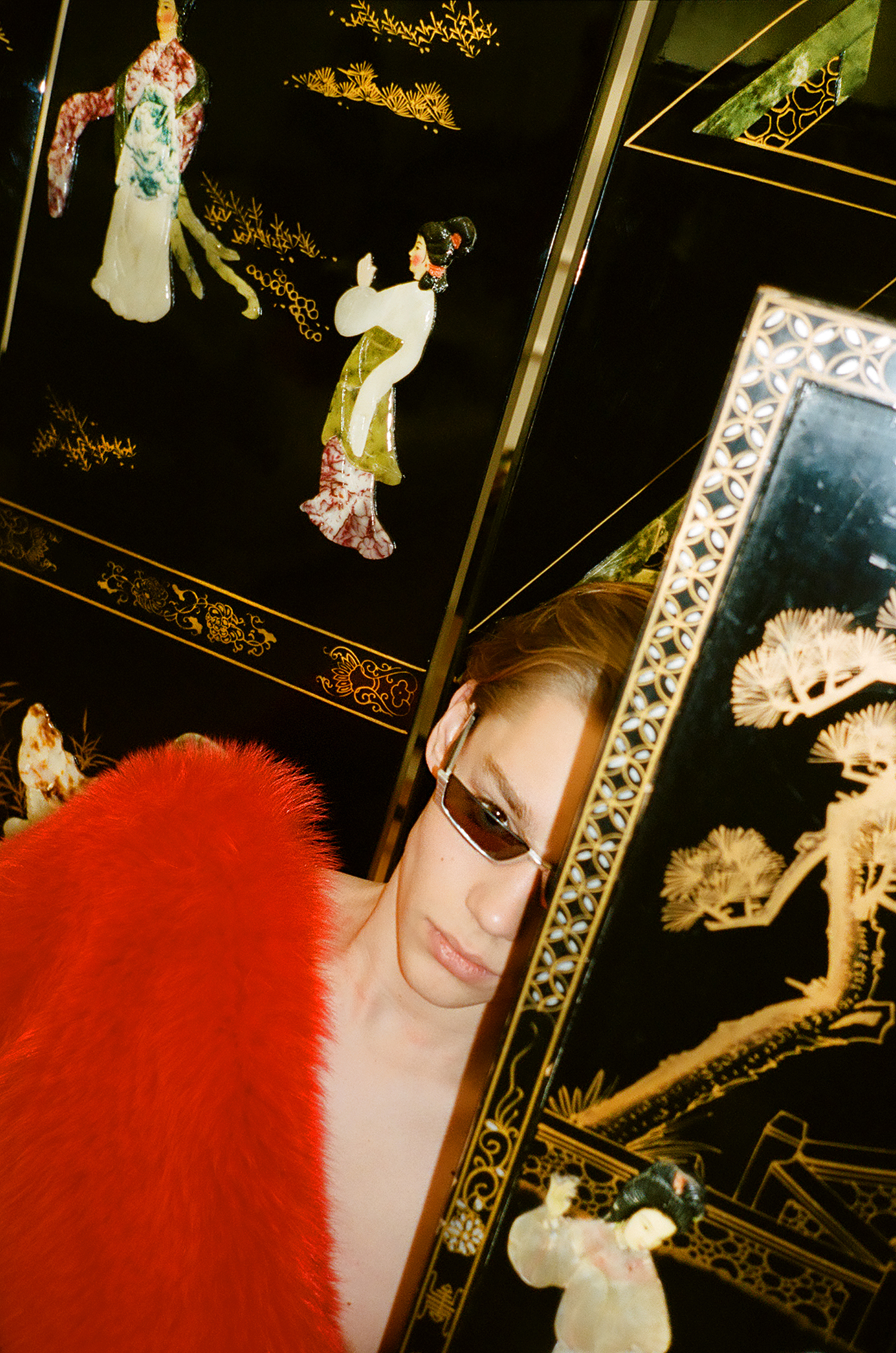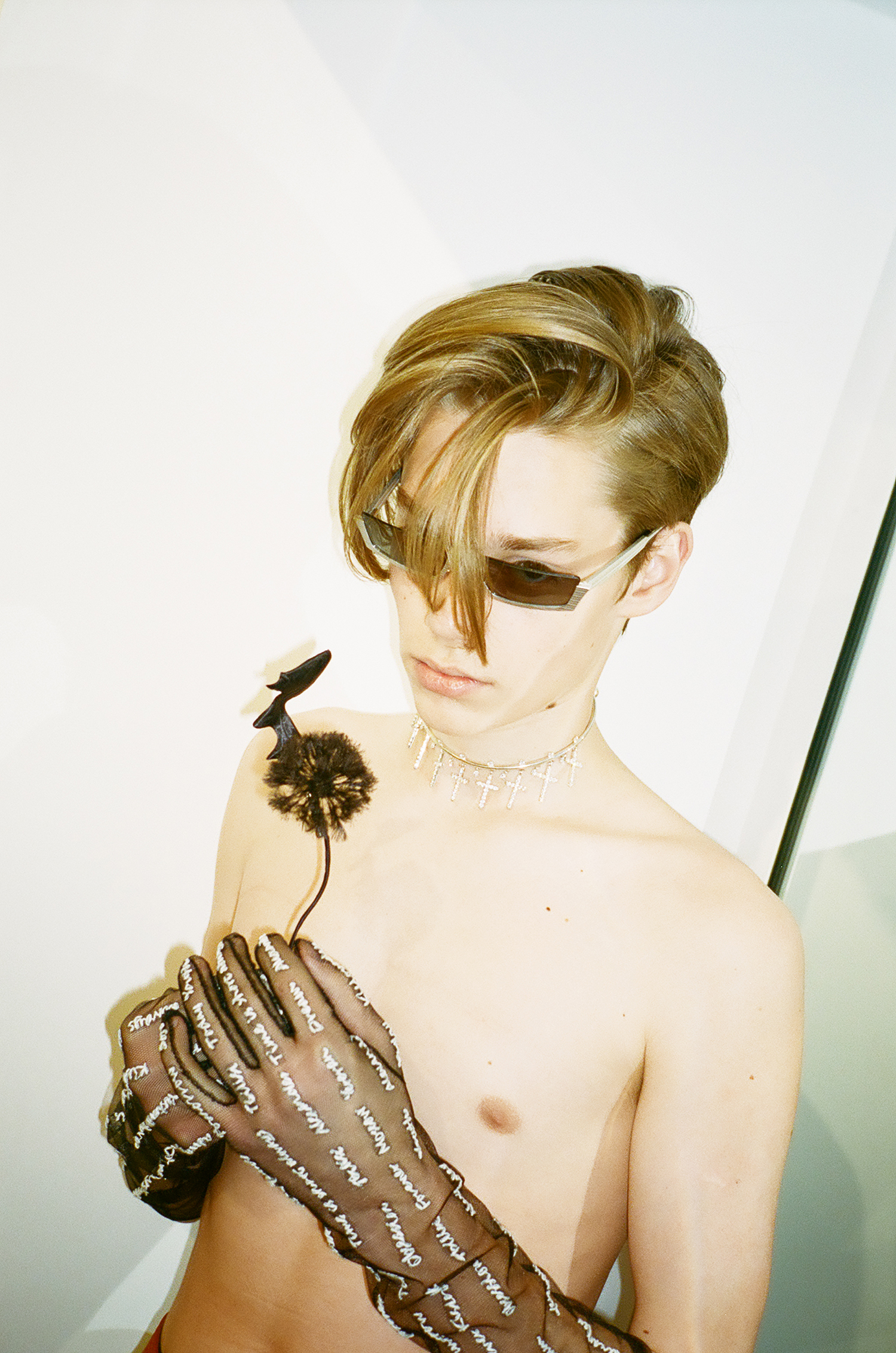 Photography & Art Direction VLAD ZORIN
Model FILIPP PANCHENKO
Clothes ALEXANDER ARUTYUNOV
MerkenMerkenMerkenMerkenMerkenMerken
MerkenMerken
MerkenMerken