Taking the meaning of the word "muse" to a whole new level Britta Burger has photographed her ex-assistant and friend Hannah Logic for the past ten years of their lives – and hopes to continue for another 50. In a new zine entitled "HANNAH LOGIC", the artist documents her time spent with her subject blurring lines between documentary and staged in an edgy zine format. INDIE caught up with her to see what's behind this dedicated concept.
When and how did you begin photographing your series "HANNAH LOGIC"?
I took the first photo of Hannah at an alternative beauty pageant and club night in 2007, when she was still a teenager. It was a personal snapshot she happened to be in, I didn't know her then. A month later I was looking for a new assistant and was introduced to her. From then on she was around a lot, I took photos of her at work, on trips, I cast her for street style shots and she ended up on my first magazine cover, on the roof of the house she used to squat.
Did you have a plan in the beginning for it to go on over an entire ten years?
For the first four years of photographing Hannah I didn't even know I was going to turn it into a project. We started talking about me chronicling her life in 2011, when she was in a band called "Zoetrope" and I was getting tired of only shooting fashion.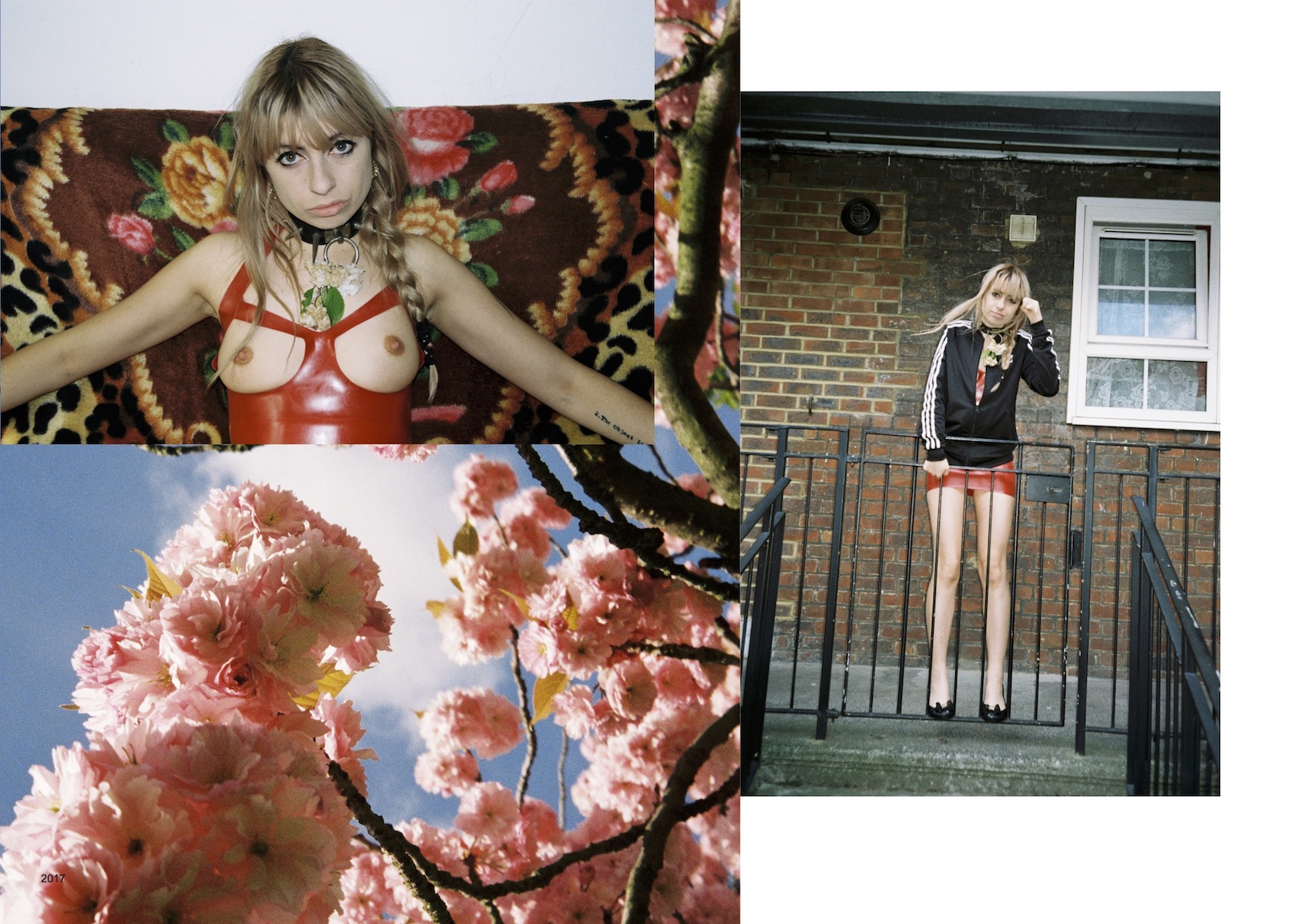 How did you know when it was done, or is it still on going?
It's definitely ongoing. We started shooting for "HANNAH LOGIC 2017 – 2027" while we were setting up the "HANNAH LOGIC 2007 -2017" exhibition in London last month. The plan is to shoot until 2057, when Hannah will be 69, with an exhibition and zine every ten years, and something suitably big for 50 years of Hannah Logic.
Why did you decide to exhibit it at this point?
It was a way of taking stock. The ten year edit was already quite overwhelming and easily the biggest edit I've done. I went through all my negatives, old hard drives, including one in a broken laptop I found at my parents', old phones. I ended up printing 100 images for the exhibition, about half of them are also in the zine I made, but I'd started off with thousands of photos.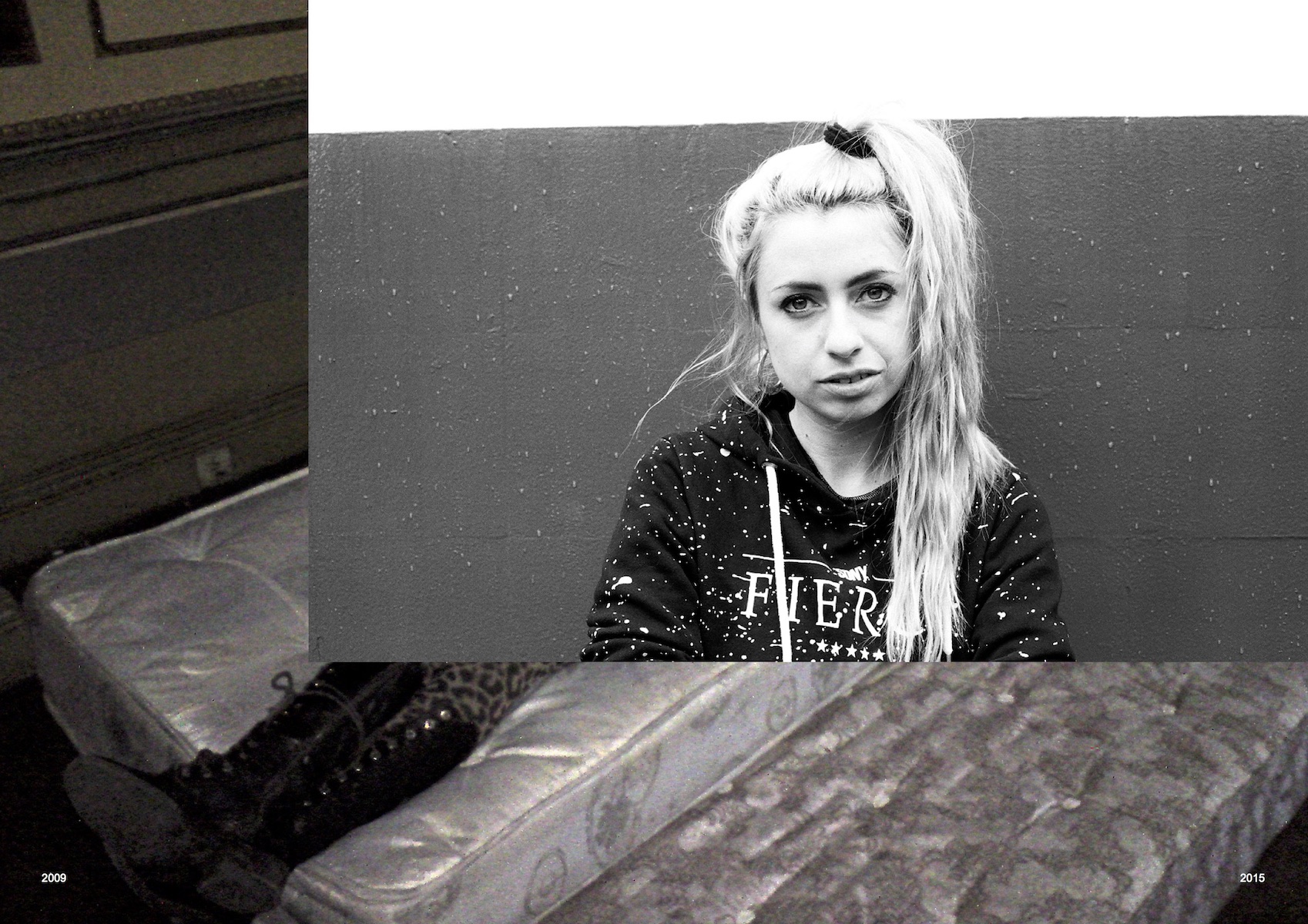 What was the idea behind making the zine at this time?
It's meant to be a ten year portrait of Hannah. There's a lot of talk about whether you can capture the essence of a person in a photo. I don't believe in that. You don't even do people justice if you say they only have one fixed essence. The truth is more fluid, you only ever capture a fleeting moment. But if you have many different photos, if you add up all the layers and angles and emotions, the changes, even the contradictions, masks and stories over a longer period of time a vague image does emerge and that's as close to the truth as you can get. A zine or photo book is a good medium for doing that.
Is there a message you want people to take from it?
The message is Hannah. In a lot of my commissioned work the people I take photos of have to fit into a story or topic or be an example of something. Of course Hannah is an example of many things and her surroundings, especially the rapidly changing London, play a big part, but that's not what the project is about, it's really just about her as a human being.