Exploring Berlin's upcoming creatives, "Wider Than The Sky" features pieces from four young designers that call the German capital home. All studying at UdK, their collections are pieced together for a collaborative vision. They talk about influence and the future, what can change and what's adapting already. INDIE caught up with them to really understand the effect of Berlin, often described as a hub for non-conforming thinkers, on their creative experience, their biggest icons, and the future of fashion in 2018 and beyond.
What did you have in mind with this collection?
It's a social copy of the way men and women wear underwear. My main inspiration was the humiliating moment, when the tennis skirt flips, revealing the panty and in contrast men on the streets showing their boxer shorts intentionally, which may have originated from men in prison showing their underwear as a sign of sexual invitation and prostitution for other men. The idea was to turn this moral around and empower the person whose underwear is malfunctioning, and do it in a bourgeois way.
How does Berlin influence your design process?
There are so many creative people living in Berlin who have different ideas of beauty, nobody is afraid of dressing up. There are a lot of aesthetics existing in symbiosis. It gives me more freedom, and at the same time I feel like I can choose an audience.
With the topic gaining in prominence more and more – what are your thoughts about sustainability in the fashion industry?
My dream is to one day create for a sustainable environment. Right now I am just happy whenever I can reuse things, buying vintage clothes and educating people around me. The consumption and production of it has to change, meaning more well-informed customers – a transparent system because clothes are not only products you can buy, they are pieces of a whole system that you are buying into.
What did you have in mind when creating your collection?
History and memory – our greatest goods – constitute us being these complex beings we are. So my project is based on childhood memories and stories. I tried to give them form through intricate material manipulation and surface design. "Deep in ourselves you find… all things we have ever seen, all we have ever done – and all we have ever loved." Through intricacies in our clothes, we should be enabled to leave our emotional inner world to enter the rational outside world, and to take a communicating space to narrate. Clothes can do this – or should I say – could do this?
How does Berlin inspire your design process?
I love Berlin's rough, ominous character. It isn't as shiny as London, New York or Paris might be, but that's exactly the deal – Berlin's authenticity is its strongest point. Berlin tells me stories every day, and gives me the feeling of being at home and uprooted at the same time.
Who are your biggest influences as designers? Who are your biggest icons?
There are constantly new, different, talented artists stepping into the industry. You never stop exploring. I adore Viktor and Rolf, Walter van Beirendonck and Henrik Vibskov. And artists such as Egon Schiele and Octave Landuyt – they are, or were, extremely passionate about achieving their goal. In unique ways they enchant, arouse, involve and draw you in.
What was the main focus of your collection?
As there are outfits mixed with pieces from different collections, I can – generally speaking – say that material is quite important to me in every project. Sometimes it can be a person, a poem or a feeling. Then I quite naturally go from there.
Who are your biggest icons?
Marlene Dumas and Dries Van Noten.
With the topic gaining in prominence more and more – what are your thoughts about sustainability in the fashion industry?
Sustainable fashion is for two reasons absolutely mandatory. First, because with everything going on economically and ecologically, sustainability is a necessity for the future and health of the planet. And further, sustainability is separating quality from mass products.
How does Berlin inspire your design process?
Berlin has been very important for me as a designer in the sense of its openness and diversity. But I find that the longer I live in Berlin, the more I realise how much I am informed by Swiss culture and I've been identifying much more with my roots here than when I was still living in Switzerland, both as a person and a designer.
What do you think about the future of mens and womens wear?
I guess the boundaries between the two have already been dissolving more and more in the last years. Of course, womenswear has borrowed from menswear for the last century or so but it feels much more mixed now which I personally love. I am much more interested in breaking up what is stereotypically "male" or "female" but then designing for a particular body when drafting the cut – be it gender, body type or something else.
What do you think are some important changes that could happen in fashion?
There are so many fields that are moving fast and can bring about important change – particularly in terms of making fashion more sustainable – like robotics, material innovation, fashion tech, and so on. And e-commerce has opened up a lot of opportunities for big and small brands. But I also hope that we as consumers will cherish clothes more for their ability to transport meaning and carry memories. Don't we all have these favourite pieces that give us a great feeling when we wear them, and that we want to keep forever? I'd love to see such a personal approach to clothes be a mass phenomenon.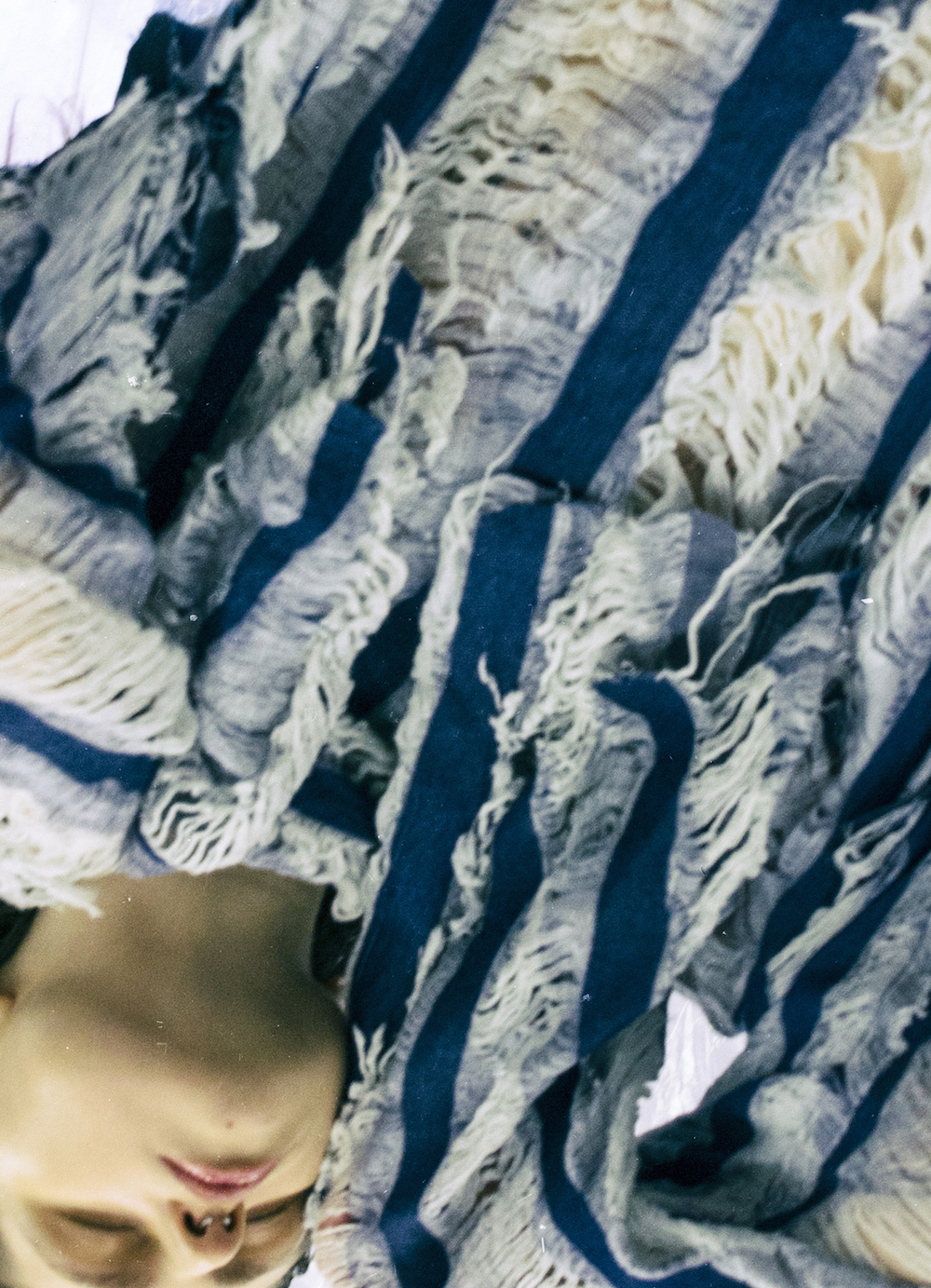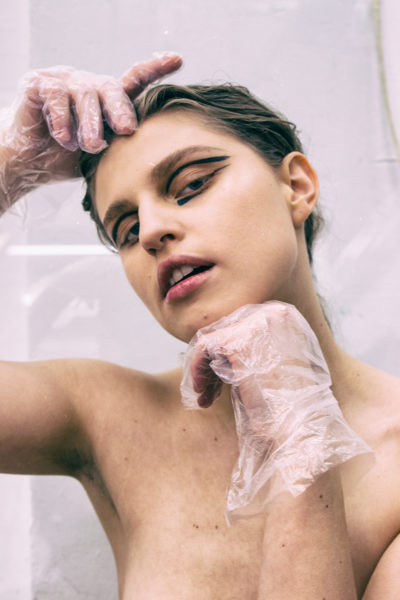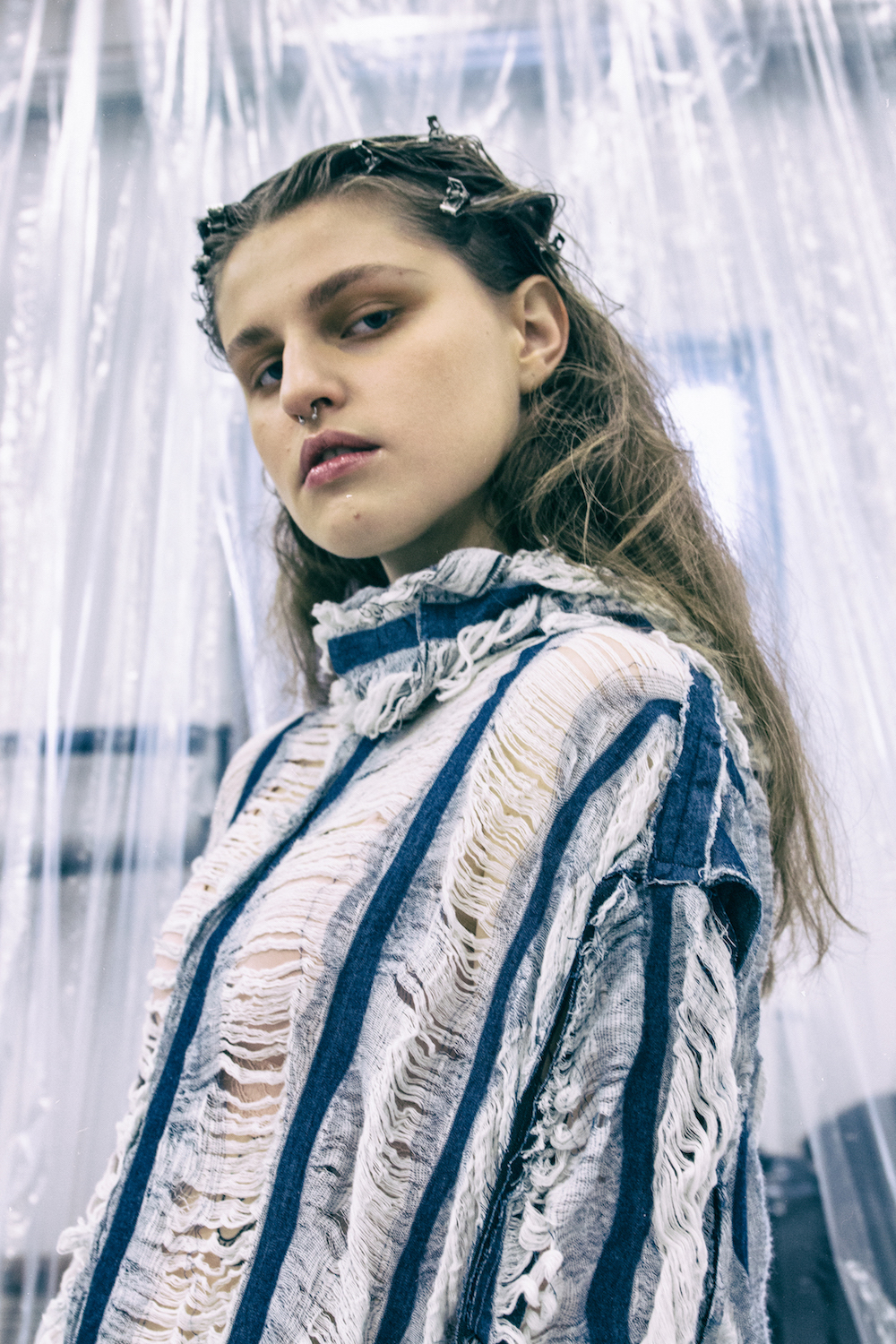 Photography JULIA HOVVE
Stylist ELLI DRAKE
Hair and Make-up ROCCO KOWALSKI
Model JULIA SKLADANOWSKA
Designers featured (in no particular order) CHRISTINE SATTLER, NINA BIRRI, VI NGHIEM TUONG, CARMEN ABELE