With Berlin's last "official" squat being closed in 2010, despite many protests and demonstrations, times were already changing. Berlin has become known for its carefree attitude to communal living and wacky use of spaces. A surge of spontaneity in the '90s and '00s saw artist hot-beds springing up through the city, occupying empty buildings aching for some life. Creative spaces began to grow, buzzing with intent and ideas. The image of the '80s and Bowie and Iggy strolling around Schöneberg had caught onto the collective curiosity and had stuck. Artist communities were forming, injecting life into a city that had been pulled in all directions for decades, sliced into divisions. Liberated by unity, the removal of the power of a wall made people hungry to be a part of this new energy.
But what now? The world is changing fast – cheap flights, redistribution of global wealth, and the easy access via the internet – to see what's happening somewhere is just a hashtag away. A new idea of communal living has developed. INDIE caught up with some of the artists making use of the communities that have risen from the ashes of the squats, and forged a pathway to allow people to continue to create and collaborate in a modern way, with a heavy weight on sustainability and changing the course of how we treat the planet.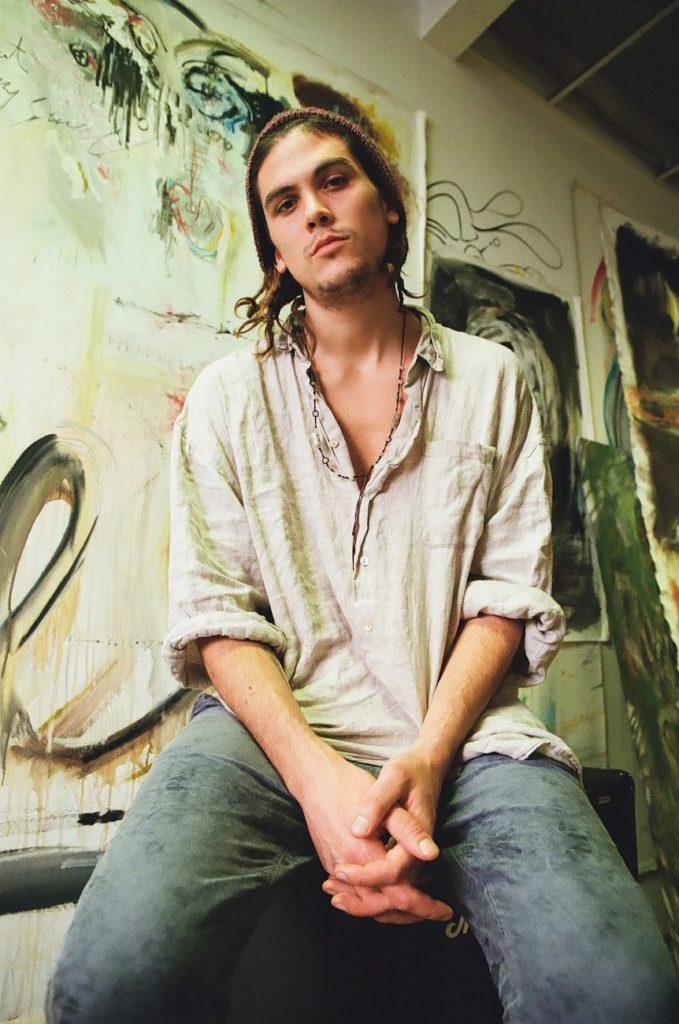 How did you find your way to Berlin?
I was living in Brazil, in a small community in the forest. The experience was amazing, but there wasn't much of a scene there for artists to connect with each other so I made the decision to move – I had no money, no plan. It was a snap decision to be in a very creative space. I lived in Berlin for a while before I heard of this place. If someone told me when I was younger that I could be living with a bunch of painters, musicians, photographers, it would have been a dream. It feels nice to have your own world, not to be surrounded by all the craziness. It's too much for me.
Do you find living in an artist community inspiring for your artwork?
I do most of my research internally. But people I meet here do influence me – seeing how other artists approach their work in various mediums and disciplines whether through music or photography or whatever, is inspiring.
What is your work about? What are you trying to say?
I think it's very much charged in emotion. Observations on the inner world and the outerworld. I'm influenced by all forms of art –John Frusciante, Tom Waits as a performer, Cy Twombly at the moment. A lot of writers – especially beat writers. They wrote in a stream of consciousness which helped me a lot with my painting not to think about the result, but to just do it.
You've done a lot of travelling. Were you influenced by travel?
I'm into hieroglyphs, ancient markings, mystical symbols. So in Bolivia there was a lot of that kind of stuff. Just to move around, and be arriving in new places. It's romantic. It's great for taking that feeling and putting it into a painting.
Do you see a lot of changes in the landscape of Berlin?
More people, more trendy cafes, but I don't concern myself with that. I always feel that there are too many people, too much stuff going on, so I try to keep myself out of that world anyway, I don't feel part of it. I feel outside of it. It just feels like there are a lot of people everywhere.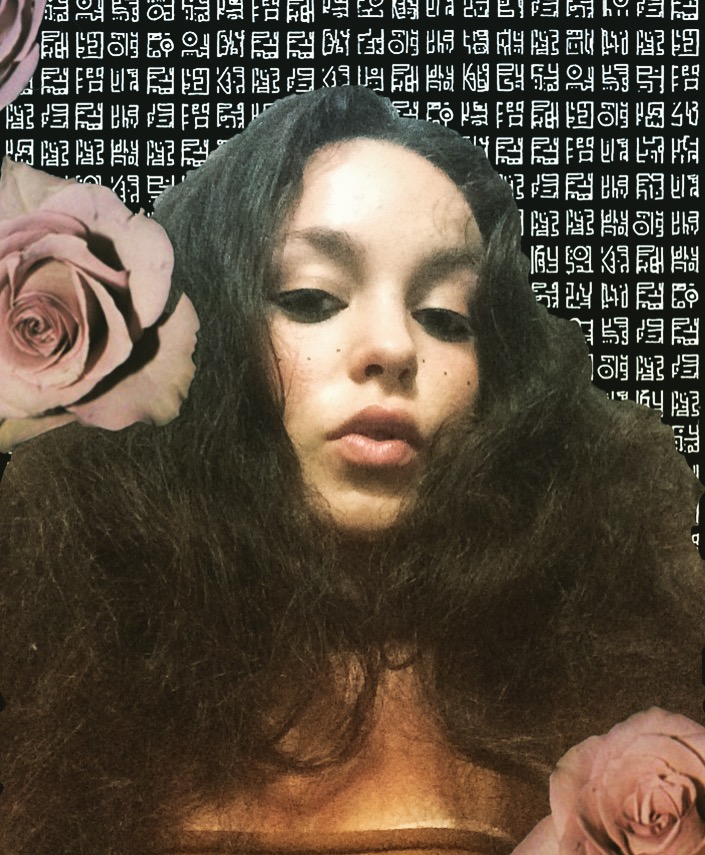 How did you find your way to Berlin?
I was born here and realised early on what a free and amazing place Berlin can be. That is why Berlin remains my base, knowing I have my family here as well as a creative pool of people, activities, and educational systems that nourish me. Artist communities can be found all over the world, but Berlin, with its amount of opportunities and tools is unique; it allows you to find the right people and materials easily.
Why did you choose to live in an artist community instead of a house or apartment?
I am an only child so from very early age I started to create a family from the people around me. Because I am working as an actress, dancer, and work with collage, I am more than happy living with others, sharing ideas, supporting projects, and having the company of creative outsiders when I reach home. It gives me the feeling that I can progress really fast by being able to get reflections on my work from people I respect. I feel I am in a bubble that has nothing to do with the outside world. It's inspiring being surrounded by people with whom I can collaborate. Of course there are times when I'm a bit overwhelmed by the amount of influences – it's important to learn to close the door and resist the temptation of having endless conversations. Sharing the space, clothes, cooking for each other, living vegetarian, offering sleeping places for couch-surfers, separating the trash, getting food from the hypermarket –  we all take pride in doing these fundamental practices. We feel like it's the least we could do and that there is so much more, still.
What is your work about? What do you want to say with it?
My first goal was to empower myself. I am constantly expressing, especially love toward the female body, freeing yourself from the box of fear you create, being intuitive, kind, loving, and free to experiment with yourself. I am happy when people tell me that they feel inspired by my spirit to be a stronger and better version of themselves. Self-love is definitely what I strive to express.
Did you live in co-operative housing before, in another country or city?
I stayed in an eco-village in Spain for a month, which had an amazing system of connecting people to communities by using tools and workshops. I also lived five months in a house with contemporary dancers in Goa, India.
What effects of gentrification do you notice on the environment and for individuals?
For the environment this means more plastic, more "one-way", more big firms killing the small companies – we consume more than ever. A big inspiration I got recently is from the movement of minimalism. Living with less and checking if what we have is serving our happiness and actual needs.
People are less individual, due to the fact that almost everything is owned by a few big companies encouraging mass advertising and consumption. Use things, love people. Don't confuse that and it will help us to live more happy and sustainable lives. Nothing will stay the same but we can lead it in a better direction. Living in co-operative housing has brought me around people who are really interested and informed about alternative solutions.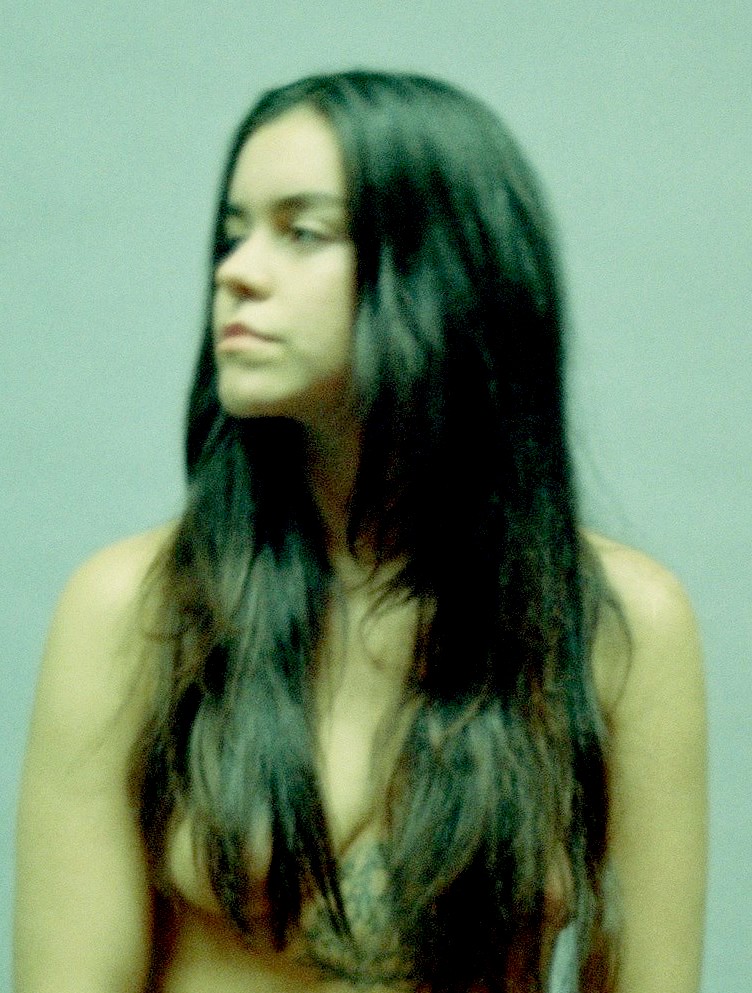 How, when and why did you find your way to Berlin?
My "sister", who is half german and was living in Berlin since a couple of months, came to Barcelona to visit me. She told me all about Berlin and said she would host me if I decided to move in. That's how I got to Berlin. Purely by chance. I did know it was a very art focused city, but honestly I didn't imagine how big the scene was, to the point of finding artistic communities and people making art on the streets everyday. I was amazed by that. The first artist co-op I found, I decided to move in because I could work there with total freedom. Sharing your free time with other artists was another reason it was interesting to live the experience.
What is your work about? What is the message in it?
My recent photographic project, "Bodies" is a conceptual project. It's about the love and hate relationship I feel towards my own species. As humans, we pollute the planet and take advantages of animals and other people for our own interests. Even though that's not our intention, we destroy the planet throughout our lives. Not to mention how toxic humans can be. Rape, war, murder, and other atrocities humans have made to each other. On the other hand, being a human has given me my consciousness. As a human I can experience things like sexuality, spirituality, and freedom of expression on a very beautiful and satisfying level. So that's what "Bodies" is all about. The process goes like this: I develop the negative and destroy the colour information by applying chemicals such as vinegar, washing powder, and other cleaning products, I scratch the negative itself with a needle. In the process of the artwork I can express feelings of anger, rejection and destruction. This is a personal project and what I try to say is my very own approach to being alive as a human being on earth in this time.
How much balance is placed on ethical choices and sustainable living in your community?
At "White Pearl" we always think in terms of sustainability. We all recycle and most of us eat vegan or vegetarian. We make our own compost for the garden plants. We grow simple aromatic herbs ourselves like Basil, Mint, Thyme, and Sage. We also have a big giveaway spot where people give away their clothes for others to reuse.
What to you are the effects of gentrification on people and the city?
For people living in a particular place before gentrification, they will not like the changes, the new people and buildings, I suppose. For the new people to come to a wonderful place like Berlin gentrification is in many ways a good thing. More people from other countries to get to know the city, there are more apartments to rent and more spaces for different kinds of communities. The only problem are the growing prices of everything. Gentrification is definitely not positive for the environment. Higher population produces more amounts of trash, more CO2 emissions and more pollution of all kinds.  We are all different and the effects of gentrification on the individual will affect all of us in different ways.
Do you think there is hope for the future?
I think it is up to all of us and how much we want to take care of the planet and the people in it. We live in the internet era. Nowadays, it is very easy, if one has interest, to get information about how to make a change and start doing it. If one wants, there is hope.
How did you find your way to Berlin?
I met a girl who lived here while travelling in the US, and she invited me to come live here with her, and everyone else in the spot. It sounded cool – so I came.
Is it preferable to you to live in this kind of community than in an apartment, or a house?
I like the feeling of having a kind of family. It's not random people who you share the house with – you can talk and chill with people, cook together, it's all good. We're friends and it's nice. Also because I am a tattoo artist, it allows me to easily do my work from home – maybe in another living situation people it would not be so chilled about people coming in and out of the house.
So how did you begin tattooing?
I have drawn my whole life, but back in Argentina it's so difficult to be an artist. In the state I am from, artists are either very poor, or they are in the elitist system, or you have to be underground. There's three big museums near to where I come from – one is falling down, the other had a fire, and the other is flooded! It's too difficult to live off your art. And not everyone goes to a museum or gallery –but everyone loves tattoos, and I can make my own designs, I have the freedom to express my art and with an easier way to sell my work. At first, I kind of thought about it more from a financial side, and then I discovered it was really nice, I really was interested and loved it.
What are the good things about living in a shared house, and what are the bad things?
I love to cook together, eat together, help each other, and to feel supported. You never feel alone. But sometimes co-habitation of course has some challenges – someone doesn't clean the kitchen or someone doesn't take out the trash.
What do you think about the opinion that it is more natural for people to live together in spaces like this?
The problem is the "individualism" concept. In society, we need this. For example, where I'm from, in the mountains, you can see everything – the sky and the far, far distance. Here in the city, you can just see in front of you a few meters, and that's all. You can't see the stars, you become unaware of how small you are in the universe. It can make you forget who you are, and where you are, and then you make yourself into this "individual". I think the way to make a real change in the world is to come back to communities, to leave the cities, or find other new ways of living.
Photography by Julia Hovve