Yoong Jang is an artist from Seoul, whose work is steeped in technicolour dreamscapes and collecting elements of the global youth now. Coppola-esque fragility present in her early work evolves into boy band gangs of Seoul that remind us of VHS and our childhood. So how do the hard, grey edges of Berlin influence her work? In a world where globalisation is becoming the new normal faster than you can book a flight, Yoong explores why she felt the urge to move, and why to Berlin. She reveals the distinctive character of the two cities in her work, and represents the global youth in her new series on the subject.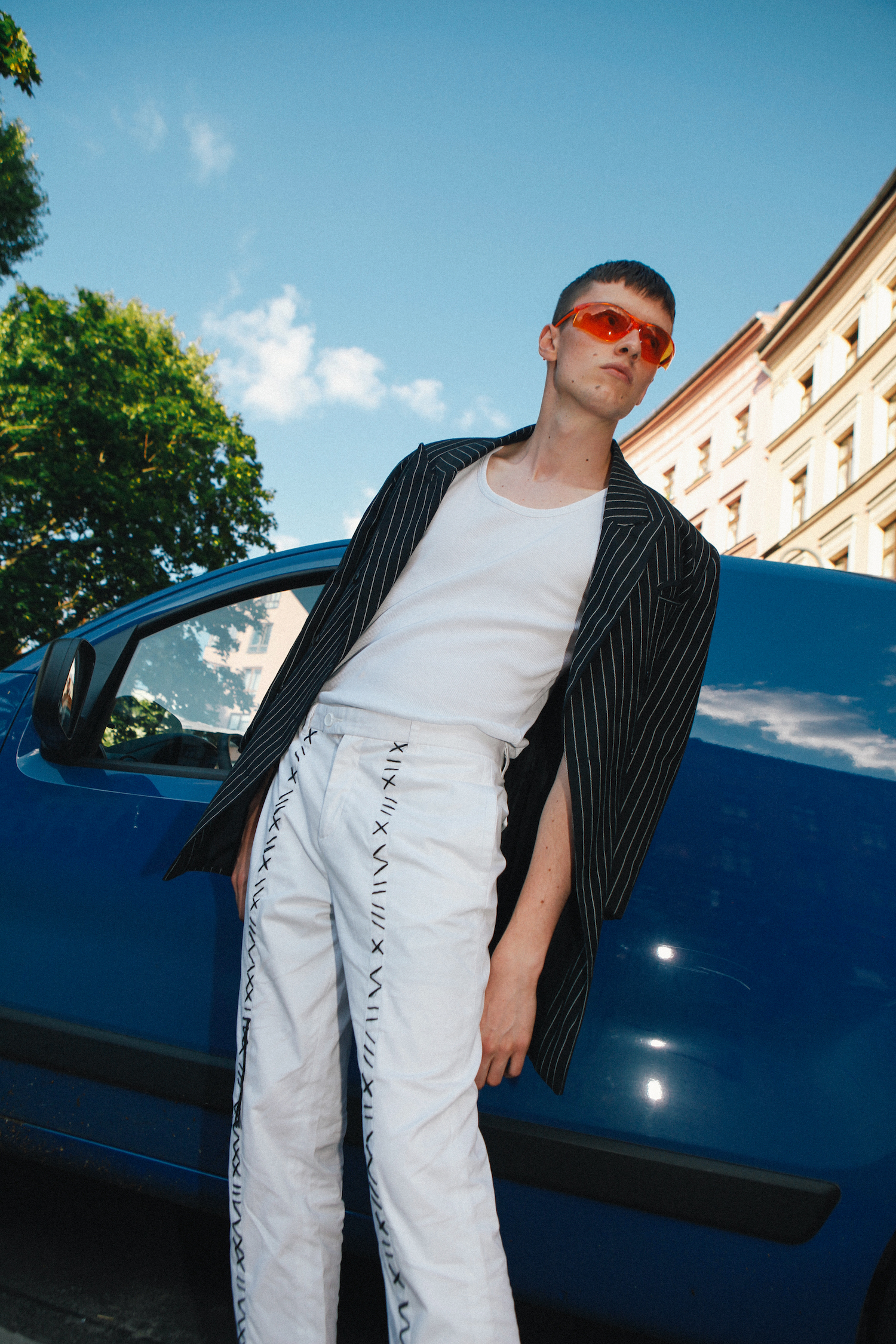 Drawn toward the moving image and the mise-en-scene, she wanted to become a movie director. She remembers thinking "OK, I'm too young to make movies – I need to find another way to create." She started writing, drawing, painting. She started to photograph all the time, winning a national youth contest, and realising her photography was a medium to make her art.
Yoong came to Berlin looking for a new energy. When asked the major cultural differences between the two cities she revealed that "Seoul is more 'every day 24/7' for shops, bars, work. In Berlin, it's more about the clubs and the weekends. I think there is more emphasis on work in Korea. Berlin is more relaxed, more easy going." She finds the vast differences between Berlin and Seoul coming out in her work. Berlin is much more grungy, with dark corners everywhere. The Seoul architecture is much more structured and deliberate. "In Berlin I am able to shoot with more of a dirty, abandoned feeling that comes with the city. In Seoul you have to find it, but in Berlin it's effortless." Ultimately her work is about youth, she stresses – "I work the same way, always. I have my references in my mind, and go from there. It's about my youth, my generation, my documentation of the people around me. Only the backdrop is different."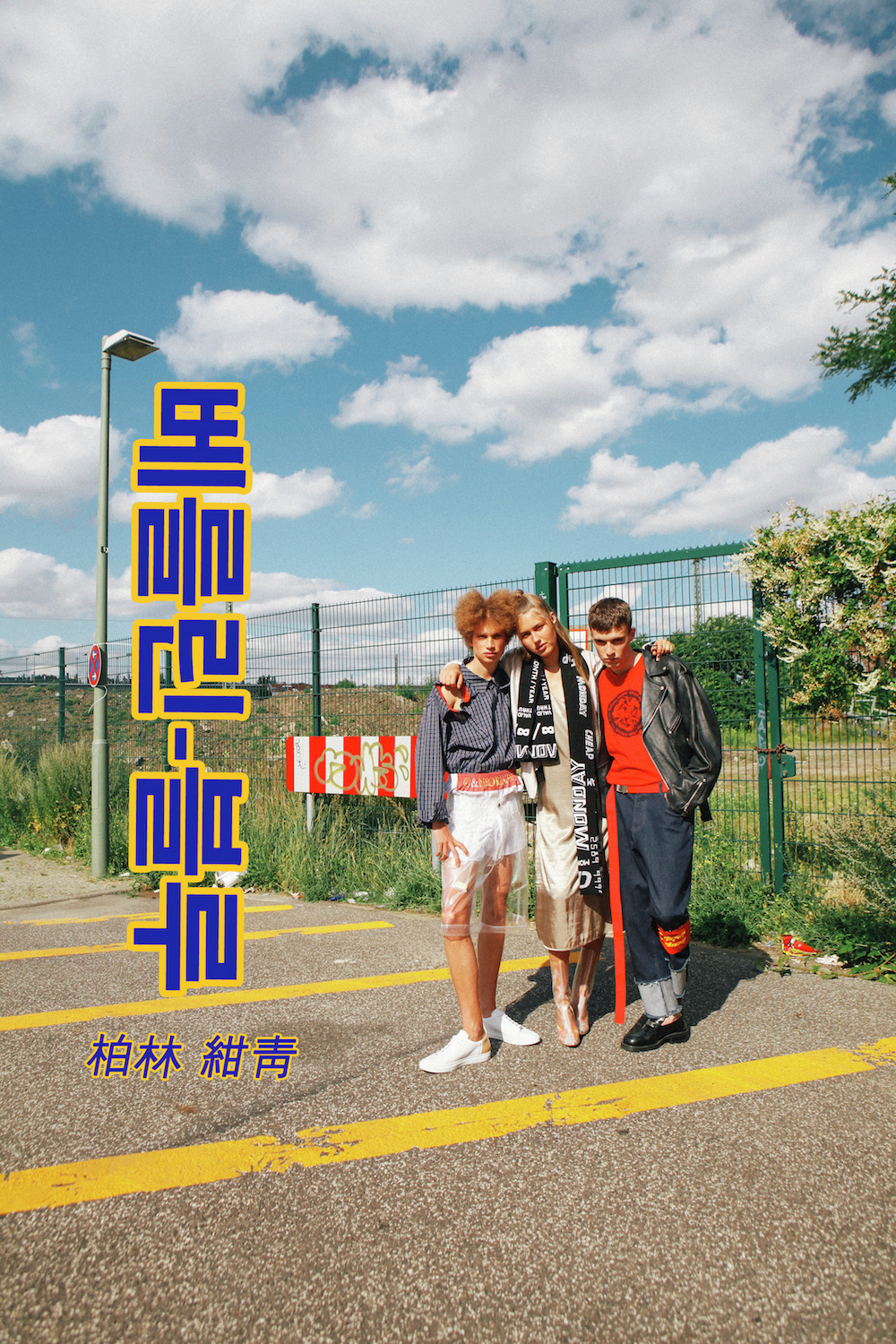 The fast paced life of Seoul is something to contend with. In the past ten years, massive cultural and political shifts have begun to change everything : "It's not that long, but it changes so fast. Everything moves fast. You can't even imagine." But people now are beginning to realise. Her work leans heavily on the portrayal of what defines 'youth' in the world we are in now. She works on an instinctive level, and when asked why she finds herself drawn to depictions of youth in her work she says she is "drawn to being part of my generation, capturing the feeling around me. I see these moments as evidence for future generations. It lasts forever."
The youth culture in Berlin in some ways differs drastically, but in others can be compared to Seoul since the internet now allows us all to connect with and inspire each other much more easily. Summing up the zeitgeist, Yoong explains that "Berlin youth culture is all about 'tough'. Seoul is more about soft, about trying to emulate a '90s kid." But they are beginning to merge rapidly, we are all more connected than ever and we can communicate with almost total freedom.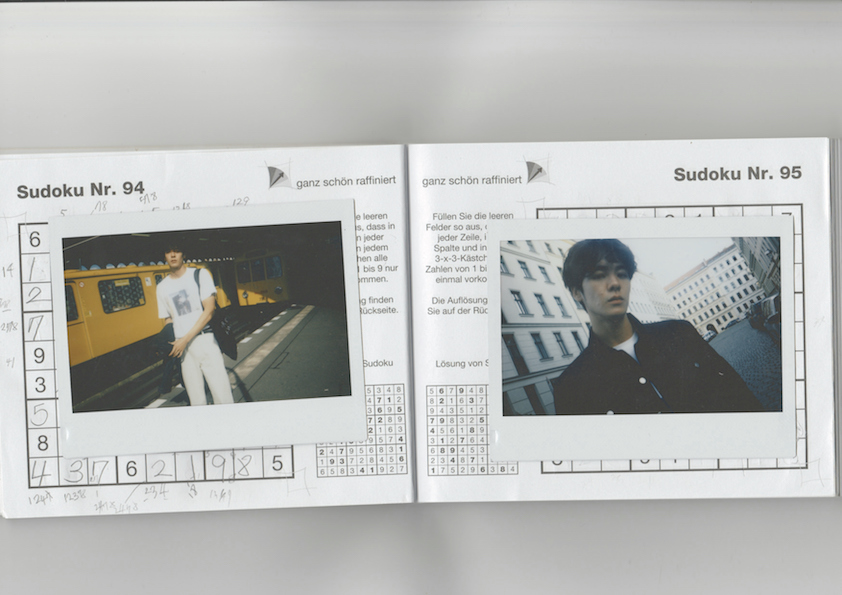 When it comes to choosing subjects for her personal work, Yoong prefers to veer away from agencies, because of the set standards in place. She works with friends or 'normal' people. It feels more honest: "The element of reality is important to me. They have pimples. They're ugly. They're so cute. It's evidence of real youth." For the series she is working on now, she works in a small group, shooting on location and in intimate setting. This is important in order to capture the young subjects' "own vibes and gestures." It contrasts to her larger scale magazine editorials, where she is working with a bigger team.
Yoong Jang credits contemporary artists as her biggest inspirations. People like Tracy Emin, Sophie Calle and Bruce Nauman, especially due to their use of text. She has been working in this way for a while – "..English, Korean, German. Text is an image, or it becomes an image to someone who can't understand the words. It can create a feeling in someone without them even understanding what it says."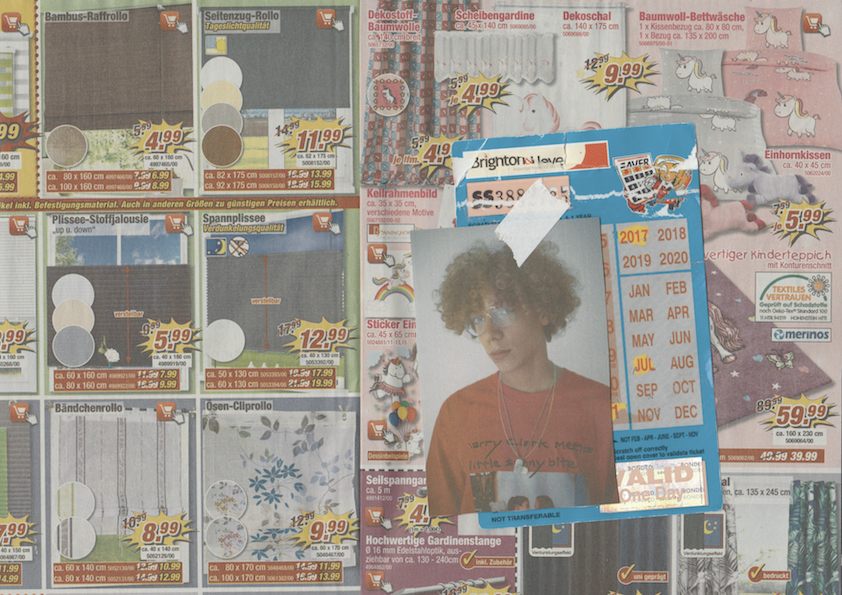 Another big influence on her work is Jean Michel Basquiat. She has always been into his drawing, and collage effect within his work. Her work feels more real when she creates something new from various mediums. She wants to do more than just photographing, trying to find new modes of expression through working with a combination of different media: She has things to say about sticking to a singular discipline – "I think photography needs to rebel. It shouldn't be only this or that. It can be part of something larger."
Yoong continues to work on her youth series, blending multiple media to create something she can define as 'new' or as coming from within. Her edgy images, full of angles, nonchalance and awkward limbs draw us in as we want to understand more about the kids in the images. They are simple and full of freedom, devoid of irony unless you are looking for it. Rays of light appear magically, with a silent vibrance that aches of youthful nostalgia.
"Everything comes together more magically if you follow your instincts. There's a moment. Things happen suddenly."