meWe Make Waves festival, an event held in Berlin this past weekend, was set up as an initiative for creating more space for female and female-indentifying people to share, create, and come together. We caught up with three of the women who are pushing for more of this initiative, to share knowledge, gain access and empower!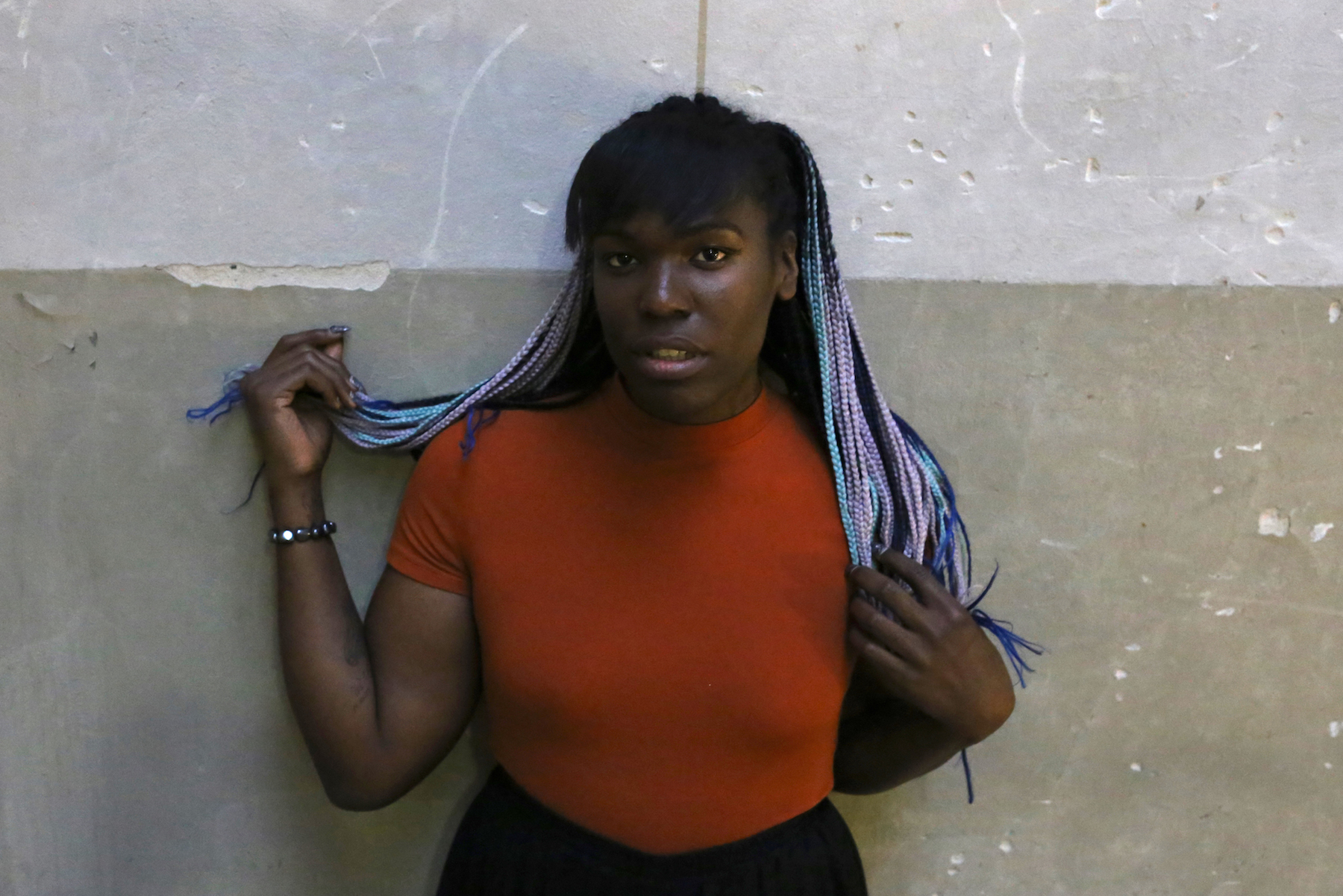 How and why did you first get involved with We Make Waves?
I had a lot of shows here this past summer, so I was basing myself off of Berlin and travelling around Europe. Somebody saw my music, and I got invited to be part of the We Make Waves Festival. It's good that they are featuring non-binary and trans people. As a black trans woman I think its really amazing, and it feels like 'finally'.
What, to you, does the festival stand for? What should be the message?
It shows how important it is for us to take up space, it also shows that we have to do these things, in order for us to create our own space and in order for women to band together and create these intersectional spaces. I think it shows how important community is and how vibrant and full we are that we can make waves and we can change things.
What about your music do you think relates to the question of intersectionality?
I think a lot of my music is not necessarily directly addressing my identity, but it's just sort of songs that I wrote about what I was feeling at the time. I have a song Meg Ryan which addresses the idea of feminism without inter-sectionality. So like white feminism which is really focused on women having power – it's tongue in cheek because I think that it can sometimes perpetuate this idea that 'We are women and we can do whatever we want' – I think a lot of times that sort of feminism leaves out marginalised groups of women – trans women, trans women of colour, black women, Latinx women, Asian women and a lot of people don't have the amount of access that other folks do. The lyrics are a lot about a dream – if I could dream about what I wanted to be, to be this white woman who has all this access, but of course that's not really what I want, I just want the access.
Why is it so important right now that we give a platform to all voices now, like here at We Make Waves?
I think its really important right now because we are in this patriarchal society and all of these powers are making a last ditch effort to really suppress people. It's kind of like I can feel that it's almost over, and they're trying to push anything they have left because it's all they have and time is running out – the Millennials are the largest generation since the Baby Boomers. We all have way more access and a lot more people are coming out as trans and non-binary and there are so many more identities. A lot more people are taking up space because when I think about when I was starting to make music – the only people I had to look up to were women, just cis women. But me, even just my small amount of the spotlight, I have so many people contacting me, so many trans women contacting me saying 'I'm really conscious of my voice, because I'm trans, I didn't think I could sing –  thank you so much for giving me this space or giving me the idea that I have someone to look at'. So that's what's really great right now – among my peers like Quay Dash, and London Jade – these trans girls creating music in a way that people can really be inspired by.
Do you think the attitude towards these factors is different in Berlin than to other places in the world?
So there's a lot of party culture, and inside the party it's a safe space, and that is something Berlin is really about. And the party has all kinds of identities, but getting through the streets is a little bit different, and I think in Europe there is a larger reception for alternative types of music, but transphobia is a global issue, anti-blackness is a global issue, and so there are places where I see it in different ways. Berlin is really good in the way that there are people here who are conscious compared to some other places, but I don't think it is over.
Are there any artists/activists you think people should look out for that inspire you?
I would say Quay Dash, London Jade – there's a DJ Jasmine Infinity who started this collective called New World Dysorder. They throw parties here in Berlin that centre on making space for all identities.
What are your hopes for the future?
I'm releasing my album in 2018, entitled 'These Ones Are For Me', which is an affirmation because I have to be so compassionate to myself in this world. It's for me, but it's also for every single person who feels marginalised.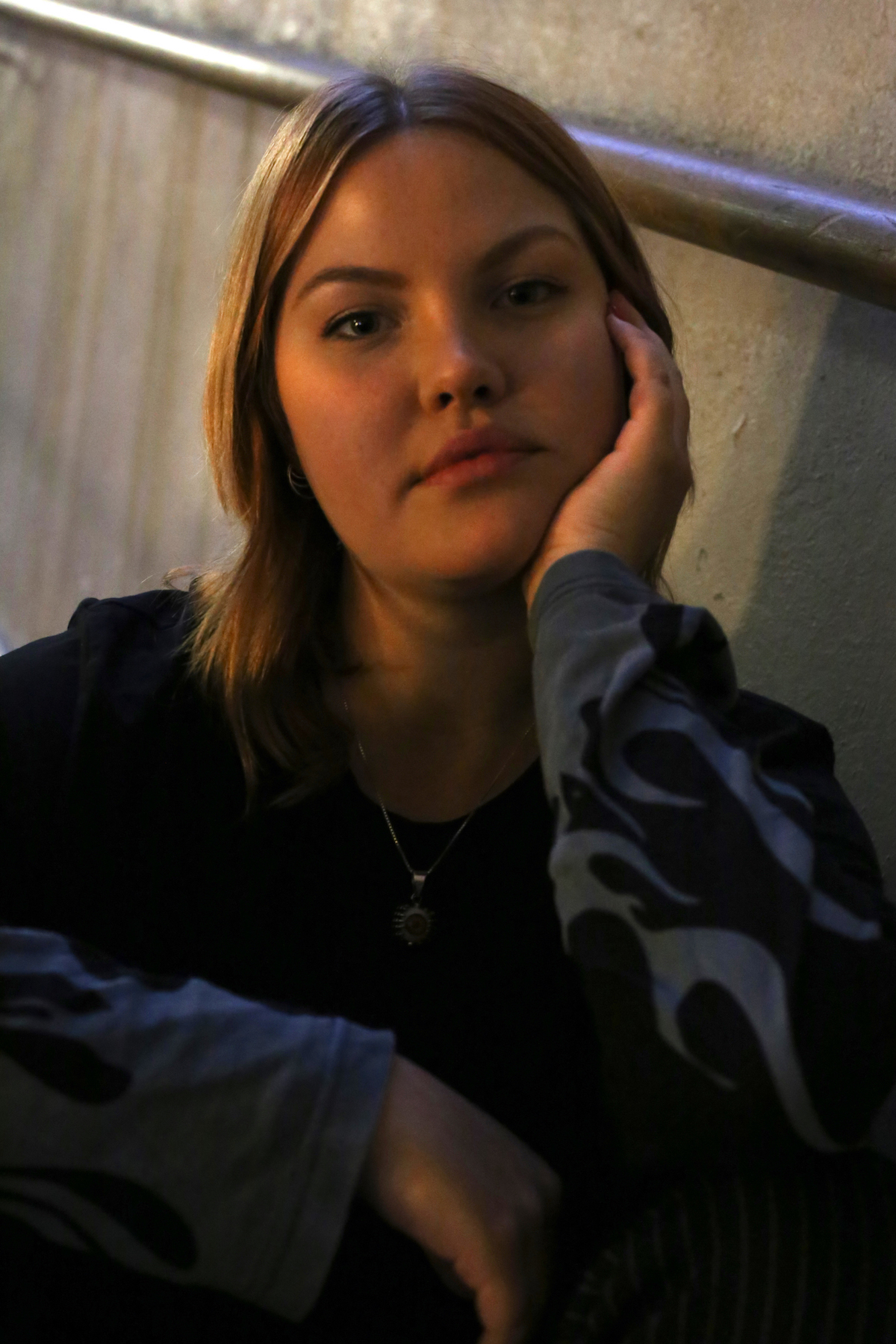 How did you first get involved with We Make Waves?
I heard about it a while ago a meet up, because we were applying for something with No Shade and sharing ideas. They asked me to DJ with my crew and I let them know I could do a workshop.
What, to you, does the festival stand for? What should be the message?
I mean, it's just a really good sign that things are changing, and that there are a lot more spaces now where change can happen. It shows that the music industry can start to become more gender equal and I think I'm just happy to see any kind of new initiative to contribute to that. The more the better basically.
What inspired you to co-found No Shade?
The reason that I started it was through making friends, and teaching friends, but it was unfunded at that point, so it was more just a community. I think it was my own frustration at trying to teach myself how to DJ that inspired me to share that knowledge and share the access to using the equipment. When I was learning I didn't have that access, and now I do through friends that work for clubs. They open up their doors for us to come and practise during the week, and I basically just wanted to share the knowledge I've gained to help generate more non-male DJs, because there is a huge demand since everyone is more aware now of gender inequalities in line-ups. There is also a big demand for women and non-binary and trans people that want to learn to DJ, they maybe just don't know how to start, or maybe they're not learning – teaching yourself from YouTube and various online tutorials is not ideal for them. It was not really ideal for me, but I was happy I had to do it because now I know that perspective. But in the last years, it's socially not ok anymore to not pay attention to this stuff. I started DJing as a fun thing, playing at drag parties. I just fell into it, I didn't think too much about it. I've always been into music, but I never thought about it, until I actually met some female DJs that just planted the idea for me.I think mentorship is really important, to focus on smaller crowd of people that I'm teaching, and really be able to be there for them. My ache is always that – I don't think I am the ultimate DJ – I've been playing so much, I've been playing too much, it's not even good for one DJ to play that much for one city. You're kind of milking your name a bit- there's so many jobs out there. At this point I might be technically good at what I do, and I have a certain taste, but there are so many people out there that are so creative, and have so many ideas of how they wanna do it. I just want to help them get there without all the frustration that I had to go through.
Why to you is this such an important issue to address right now?
It's urgent. It is an issue that should have been addressed a long time ago. Any gender inequality, any job area or industry, but it's pretty extreme in the music industry. It's kind of ridiculous because it's not like the interest is coming only from men.
Do you think the attitude towards these factors is different in Berlin than to other places in the world?
It always depends so much on which circles and scenes you are moving in of course, but I do think Berlin is a great city for creatives who are trying to figure themselves out and express themselves. I don't think if I had stayed in my home town, I would have met so many people form so many different places, and so many different kinds of people and I think it is generally very cosmopolitan and multicultural but there are still things to change.
What are your hopes for the future?
I hope that there will be waves! That all these initiatives only inspire and create more initiatives and that things like this can keep getting funding, so they can still exist and function and everyone can get paid. For our crew, I hope that we are kind of growing, slowly and stably, but I hope we will just keep on growing. I hope the people I have been teaching will teach more people, and just generate knowledge and access. I just hope it will grow endlessly.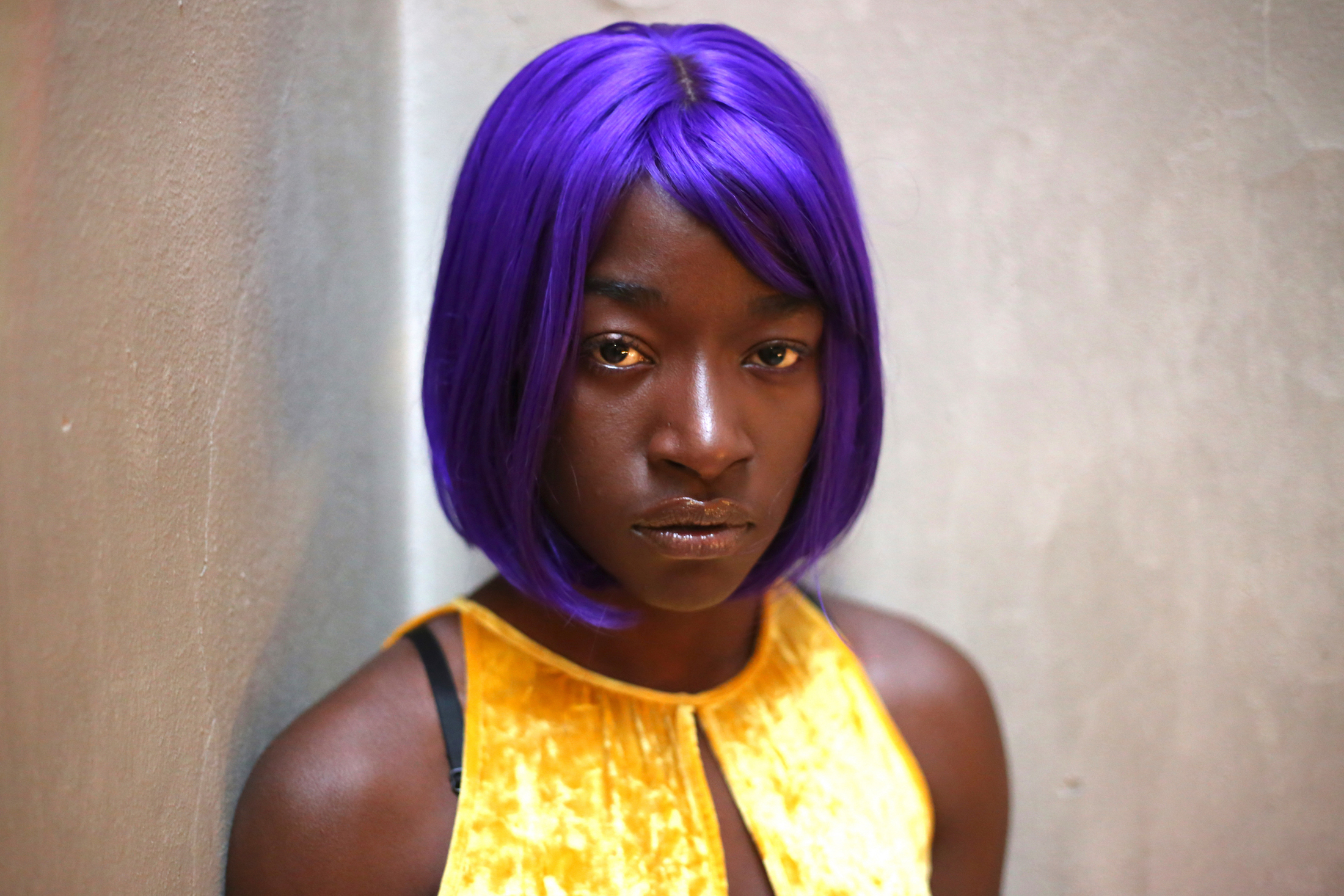 Your music is provocative and strong – What about your music do you think relates to the question of identity?
In my music I speak  about how I feel, see and think regarding my experiences in life such as racism, hate, love, friendships. I'm not scared to say what's on my mind. I think there are a lot people out there who can relate to my story.
Why is it so important right now in the current time, that we give a platform to all female voices, like at We Make Waves?
If we want change, then we have to stand up for out rights, just like Bob Marley said. It's important because we women need to get stronger in this world.
Do you think the attitude towards these factors is different in Berlin than to other places in the world?
We got that problem all over the world.
Are there any artists/activists you think we should look out for that inspire you?
Kendrick Lamar, Nina Simone, Lauren Hill
What are your hopes for the future?
Self love and that everybody can chose who they can be.
Photography DANIELLE AMY COYLE