For some, it has long been a choice of lifestyle, while others view it as the rise of yet another new trend. It only requires taking a quick glance at fashion's current landscape to tell that outerwear has—as one might put it—become "the shit"! But how come we can't simply reduce it all to words like "hype" or "trend"? Why is it that we should, instead, be viewing it as an occurrence long overdue? Let's try to explain:
Tracing The Evolution Of Outerwear: From No-Go To "Yes, Please"
Layers, taped seams, wind- and waterproof materials: All of these have become popular design-attributes. Just take look at The North Face's collaborations with hype-heavy streetwear-brand Supreme, and Japanese avant-gardist Junya Watanabe, or Virgil Abloh's OFF-WHITE teaming up with Moncler, Vetements' spin on Canada Goose, … The list goes on and on as Gore Tex-esque looks stroll down catwalks, not-so-slowly but steadily establishing a formerly 'geeky' genre in a world it formerly felt estranged from and unwelcome in, turning it into something an average consumer can deem 'cool' and 'edgy'. An achievement anticipated by those of us paying closer attention to the phenomenon long before it broke the surface it bubbled beneath, and entered the mainstream by infecting global streetstyle-representatives and Instagram-feeds with its sudden appeal. From ACRONYM's Sci-Fi-inspired silhouettes, to daddy-chic-gone-must-have Stone Island, all the way over to high fashion-heavyweight Balenciaga: Ready-to-wear lacking a more athletic, more futuristic vibe seems to have become boring. Hell, even the ever-so-elegant Chanel got aboard the train when it sent a space-themed collection down the A/W17 runway earlier this year. Contrary to popular belief, these stylistic elements did not arise out of nowhere. The outer- and techwear-aesthetic so many have come to love was birthed out of principle, and has little to do with the business' "je ne sais quoi"-mentality. That, in particular, could not be further from the actual driving force behind the designers who have specialized in this technique of precise garment construction, long before desirability was determined by Social Media and the like. Thanks to this day and age's modern methods of communication, we have been introduced to the practical and visual pleasures that are rain, soft- and hard-shell jackets.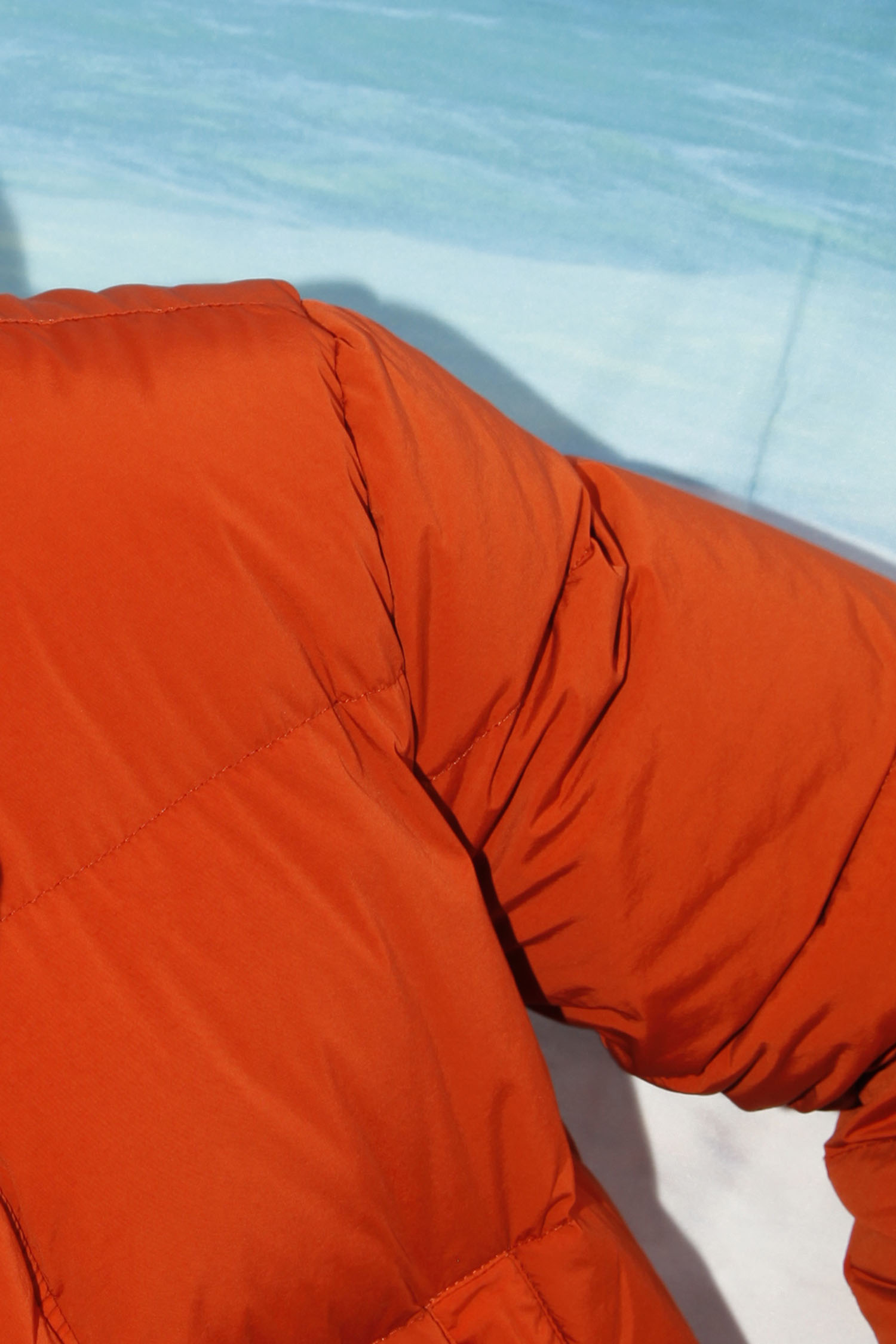 Standing The Test Of Time: Environmental Necessity Turns Style Classic
Historically speaking, the idea of outerwear has existed for as long as every other apparel-concept above and beyond fabric's initial intent of shielding the human body from nature's forces. Houses we still know and love today, such as Barbour, Burberry and Mackintosh, have been producing coats for maritime and military purposes since the 19th century. Paving the way, Burberry became one of the first fashion manufacturers that combined comfort, look, and technology nearly 200 years ago. Many of the now-iconic looks rarely absent from fashion-epicenters date back to a very simple, very clear goal: To create a weather-resistant, breathable jacket, essentially upgrading the item's functionality by innovatively refining the resources at hand. Putting this into perspective, it feels only natural that today, at the peak of scientific know-how, we find ourselves obsessing over styles that not only look the part, but do the part.
Hip Hop & Hooligans: Who's to blame?
Speaking of doing the part, practicality receives a whole new meaning when put into subcultural context. Subcultures have undoubtedly influenced hypebeasts' affinity for tech-infused outdoor pieces. As with so many other things, too, 90s Hip Hop greatly contributed to our heightened interest in outerwear. In 1995, Method Man released the music video for "All I Need", which depicted the rapper fleeing from the police in a bright red, oversized Helly Hansen parka.
Quickly, it became a statement piece in the Bronx, with everyone from cool kids to drug dealers wearing giant, water-repellent coats that kept them warm, disguised, and conveyed an intimidating allure. This stamp of approval was one of the key factors in making the style known and sought after in- and outside of its origins. But Americans were not the only ones to develop a knack for signature outerwear, as British youth added their very own twist to the look. The rainy Northwest's inhabitants were understandably drawn to weather-appropriate attire, so students came up with a collective dress code: Navy-colored Helly Hansen coats covered school uniforms, while the streets were filled with The North Face and Nike AirMax 95s—an outfit for every young graffiti artist, geezer, or Grime-aficionado. But there is another very vivid, very British subculture that has fueled the fire: Casual Culture. "Casual Culture?", you may ask. It derives from hooligans. And, what exactly is a hooligan? Well, it's that guy you usually try to avoid at sports-oriented events, who commits his life to a team of athletes and behaves according to their performance in battle.  So, when hooligans started heading abroad to support their clubs at matches against the rest of the world, they returned home with 'souvenirs' from other countries, one of these being the now religiously followed Italian athleisure brand Stone Island. The subtler, yet still appropriately durable ensemble better camouflaged and protected these men from stereotype-driven police altercations. Expectedly, this progressed into actual competitiveness amongst these groups as to who was better dressed. Body jacking, glass-throwing, and chatting over scarves and rainy-day cover ups. So called Casual Culture was born and creeped into our lives, bestowing upon us what we now come across on a daily basis: Active and sports gear paired with big name outerwear—something many would have once considered a touch-too-much—has become just as accepted as a t-shirt + jeans combo.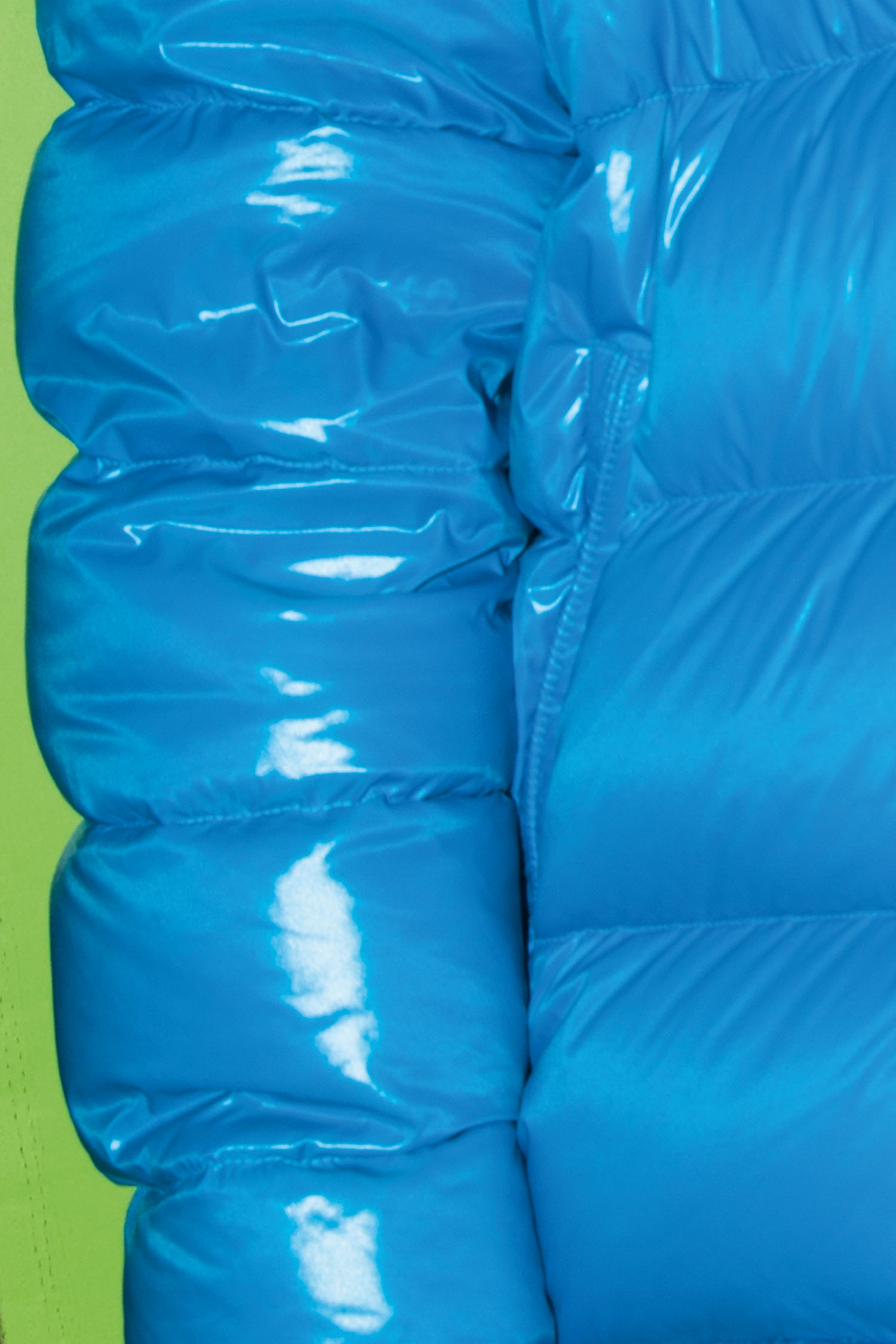 When In Doubt, Head North
The North Face is a recurring and inevitable brand when one intends to discuss outerwear and its standing. Founded by Douglas Tompkins in 1966, the outdoor-focused company built and sustained a world-leading image in the market. It has been secretly leading a revolution of how we think of and consume apparel made for more than simply wearing it downtown, generating a loyal following of trusting consumers. Being a versatile, well-established name for people of all ages provided the ideal breeding ground for the brand's future irresistibility. Amongst the many potential catalysts for The North Face's ascension, we'd like to put emphasis on two particular projects that helped skyrocket the brand into the wardrobes of fashion-frontrunners. As will come as little surprise, one of these projects is the company's ongoing collaborative work with Supreme—a brand whose impact on fashion and culture remains unrivaled. For over a decade, the two's teamwork has turned features largely gone unnoticed into something far more enticing, provoking a new fascination with the complexities of outer-, tech-, work-, and activewear-engineering. The North Face offers blueprint-insight into why your dad's hiking jacket is suddenly en vogue.
Next Stop: Neo-Tokyo
Intrigued by a posher angle to outerwear? Project #2 is for you: The North Face, just as many other globally successful retailers, creates sublines for selected regional markets in correspondence to there-based clients and their stylistic preferences. One of these is the Japan-exclusive Purple Label, led by creative mastermind Eiichiro Homma. For 15 years, he has enrichened the brand with collections brilliantly and beautifully defying and defining the boundaries between functionality and design. The praise his spinoff receives even in the western hemisphere is no coincidence, as it hits close to an internationally beloved motif: An aesthetic commonly labelled 'Neo-Tokyo'. As the name suggests, it derives from a pop cultural pursuit of envisioning a futuristic Tokyo, popularized by Katsuhiro Otomo's 1988 anime classic "Akira". Artistically speaking, it implies a certain attitude inspired by a fictional, utopian or dystopian version of the Japanese capital. Recurring themes include sleek, slimming, technologically advanced clothes, often kept in shades of gray and black, shrouding its wearer in Ninja-like mystery. Given Japanese designers' fable for avant-garde, otherworldly fashion, we've seen this aesthetic represented by Rei Kawakubo's Comme Des Garçons, Yohji Yamamoto and his Y-3 line, Sacai, and Junya Watanabe, to name a few.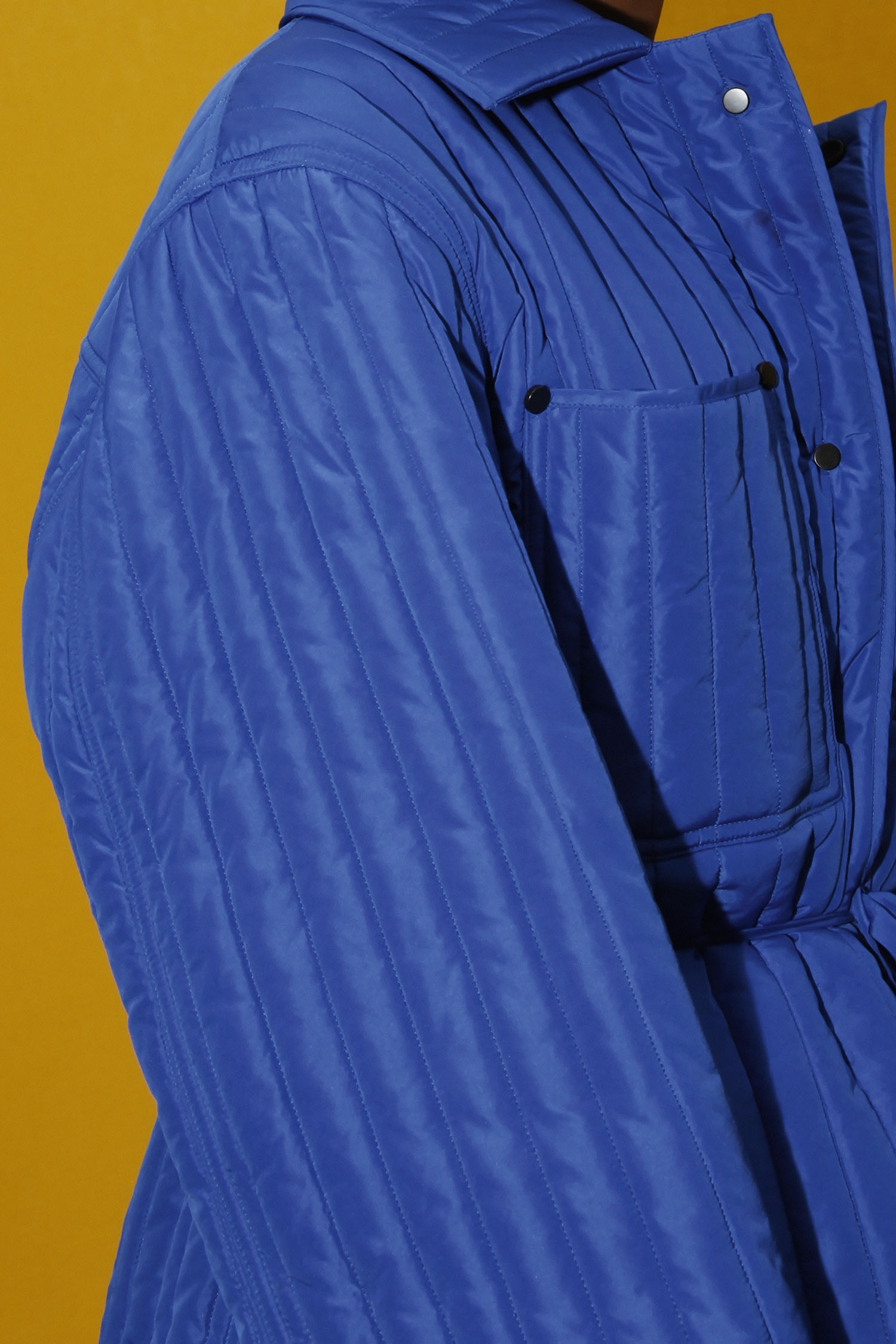 Future-Fashion's Future & The People Shaping It
Obviously, firms cemented in the ranks of traditionally marketed outdoor-attire have an economical advantage when it comes to stints outside of their day-to-day. But what about brands new to the circuit? Brands that, from the beginning, were determined to fill the gap of high fashion high tech? Enigmatic ACRONYM undeniably poses one of the biggest and best-known threats of a niche that has mobilized almost fanatically devoted fans. It was in 2010 that ACRONYM's Erollson Hugh drew from a vague interpretation of what a rain coat would look like in 2040, and managed to transform this vision into something three-dimensional, proving that he and his team were and still are artists ahead of their time. Without suppliers like ACRONYM, outerwear would not be experiencing the type of mania that has been urging young adults to pay more than a thousand bucks on a jacket. Where do we see this going, though? Will this outerwear-enthusiasm disappear just as fast as it turned up in the first place? Not likely. Will the tides of time and materialism wash it away? Eventually. But as we continue to observe brands showing greater dedication towards this segment and its devotees, we do not foresee a sudden death. As a matter of fact, Moncler just hired famed designer Craig Green to create his version of fashionable outerwear, G-Star's new Creative Director was appointed straight out of Stone Island, and Gore Tex is working on wearable membranes. This is the Age of Outerwear, and we welcome you to it!
Words ADRIAN BIANCO, MAXIMILIAN MIGOWSKI
Photography TOM BLESCH