After being founded in 2011, Cologne-based band Xul Zolar quickly gained recognition for their captivating sound and live show performances. The band has uninterruptedly been labelled one of the most promising up and coming bands in Germany by multiple media outlets. After the release of their first single"Hex" and EP "Tides" in 2015 they have supported shows and tours with acts like Battles and Balthazar.
Constructing imaginary worlds is central for Xul Zolar's music; the band's craft steers towards impressionism, with their music conveying nostalgic feelings and an aura of romanticism. They infiltrate small reminiscent touches of The Smiths and Phil Collins; as their inspirations are refracted through aesthetic prisms and domineering brush-strokes of pure pastiche.
The video for their new single "Soft Drones", of their up and coming album, "Fear Talk" was created by Berlin based artist Pepper Levain whom the band met while studying at the Art Academy in Cologne. The scenes are taken from a longer movie called "Paradise 3000" that Pepper is looking to release in 2018 – a film promising to contain heaps of liberated material as she is involving herself in the queer nightlife scene that Berlin has to offer. Even though the video wasn't intentionally shot for the band's song, the opposing eclectic sound and footage inadvertently gels together. When speaking to Xul Zolar they voiced their opinions on some squirming elements in their scenes, more specifically the skinning of a sheep and the milking of a Buddha figure, "We think the entire video works a lot with symbolisms and imagery. It contains some really strong scenes that don't wear their meaning on their sleeves. That's something we find interesting and that you can find in the lyrics to our songs as well."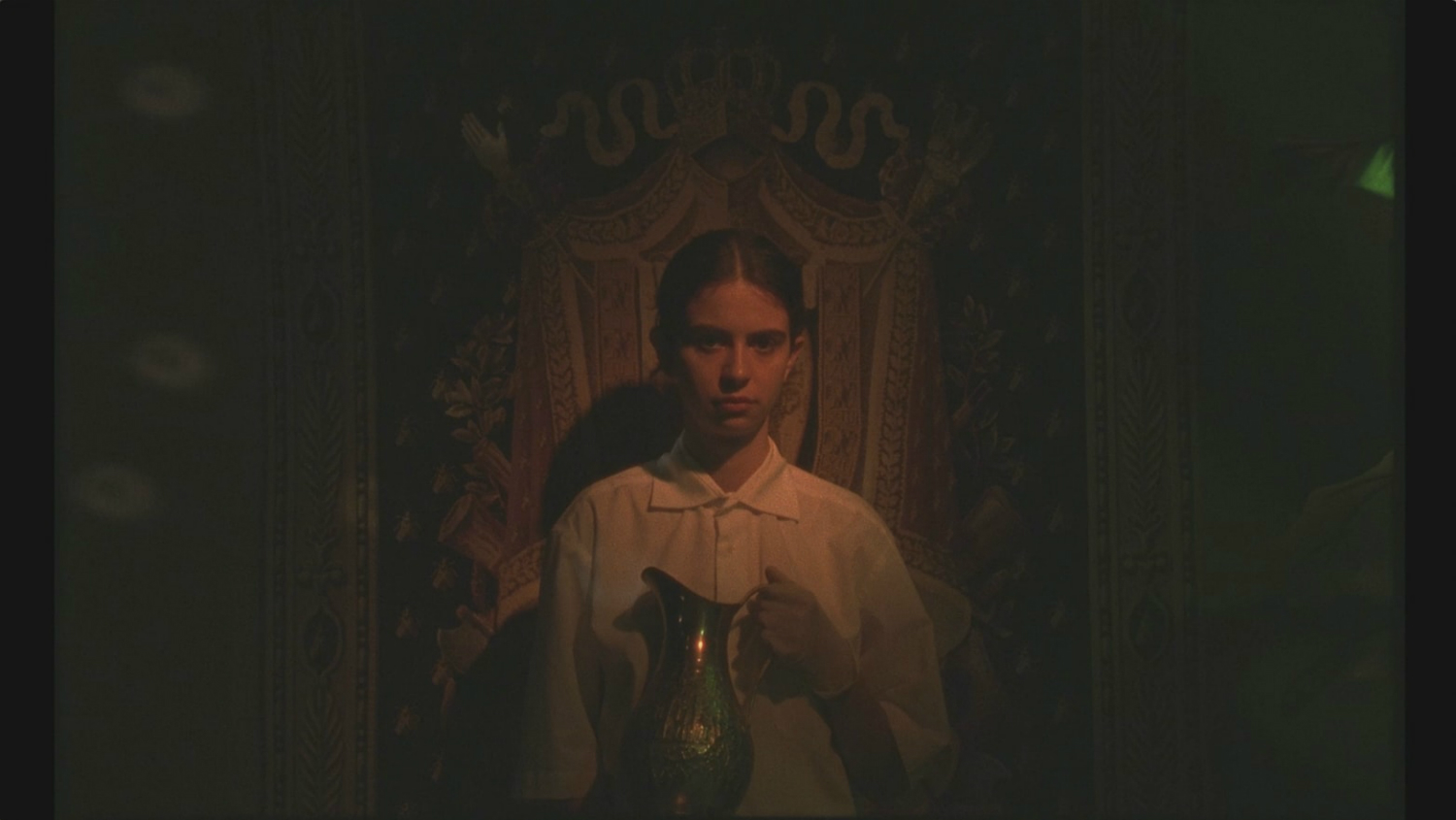 Political and religious facets often find ways of presenting themselves through music, maybe due to the fluctuating opinions of people, deeming them either relevant or irrelevant. Nevertheless, "Soft Drones" illustrates multiple religious elements throughout it; evidently towards the end, when we see a modern day robotic baptism take place and a young girl wearing fabric that covers her hair. Is this religion gone rogue? Xul Zolar have expanded on the artistic "weird" tones in each scene, enhanced by close up flashes of sticky fluids and foods. When watching sticky toffee pudding being swirled around and orange peels squashed out of abstract by forceful fingers, you can't help but feel the need to wash your hands 72 times.
Talking about the religious features in "Soft Drones", Xul Zolar say: "We think there are some really fascinating aspects in religion that are worth being explored artistically. We mean, we're probably not the first ones to notice a strong connection between art/music and religion. Take Bach or gospel music or religious paintings or whatever. Of course, our motives in making music are not of a religious nature. But it's important to realise that taking over the existentialist bits of religious practice doesn't mean to take over the repressive and ideological aspects of much of it."
Xul Zolar's up and coming album "Fear Talk", features "Soft Drones" and unreleased tracks, all exemplifying a contemporary sound with processed vocals that rise from an underneath synth and guitar sound. "This album has a given textural profile by electronica-influenced clicks and cuts; sub-kick samples recall early dubstep. The old is twisted, moulded and shaped into something else. However, this LP is less electronic, less produced and sounds more band like than our previous output. Overall, this album is more consistent and focused than the EP, but our heavy focus on rhythms have remained."
Lyrically "Fear Talk" is an adaptation and demarcation, it can be transposed with the relationship the band have with the past. "It deals with everything from everyday topics to more abstract things. Love, loss, relationships, self-doubts. But it does have an impressionistic perspective. We are no friends of platitudes and sloganising. It's okay to leave things vague and open. At least in our art."