Fetish is changing, and the future of sex or fetish wear is now. Whether its adorning the runways in the Hardior campaign, or the recent obsession with throw back fetish imagery, we can't walk down a street or scroll a page online without seeing a buckle choker or patent latex pants. In light of this development, INDIE caught up with photographer, drag artist and founder of HART magazine, Niklas Van Schwarzdorn who runs a fashion x sex x culture magazine in Berlin, with collaborator and muse Leon Romeike. We got together to talk about Folsom Festival and BLACKSTYLE, freedom and restrictions.
"We started HART because we had a really big interest in terms of fetish, sexualisation and gender fluidity." Niklas begins. The concept seems simple enough, we all know about fetish already, right? Chokers, chains, piercings and BDSM. But that's what HART want to challenge. Not what fetish it is, but how its viewed.
"When you see fetish in most magazines, it can be almost too much, too clichéd and too obvious and cheesy." Niklas comments on what we can all relate to. The aesthetic of the scene is often lifted and exaggerated. HART bridges the barrier between what most fashion magazines would deem too pornographic. The aesthetics of the unconventional is what interests the HART founders. They strive to find this beauty in the sex/fetish scene because its still often considered "dirty", or taboo: "We want to reach people who are not quite sure, to open their minds to then see the beauty in it. We all live in a better world if we are more open to new things."
The core of HART lies in featuring a range of art around this concept, placing importance on featuring LGBTQ art, that may not have the platform or possibility to be shown in other places. "We care about featuring artists who are not too known in the mainstream, which in turn gives us a platform to show what we think is beautiful, and to show fetish in a different context, to show nude in a new way, but without being kitsch." Of course a lot of people are now getting influenced by club kids and techno – these scenes are renowned and perpetuated for their freedom, and the excitement of the undiscovered, but people don't know a lot about where this fetish fashion actually springs from. "We want to combine the classical Berlin roots of fetish and interpret it in a contemporary way, and where it has led to."
Van Schwarzdorn mentions that his photography often can't be boxed within the traditional terms of fashion/beauty editorial, which led him to the creation of his own platform – "I don't do the traditional style, I'm more into rough, raw, edges and sharp lighting so I thought I wanted to implement this style in my own, new way." He wants the magazine to become a reference, a place, a haven that other people with similar vision can contribute to.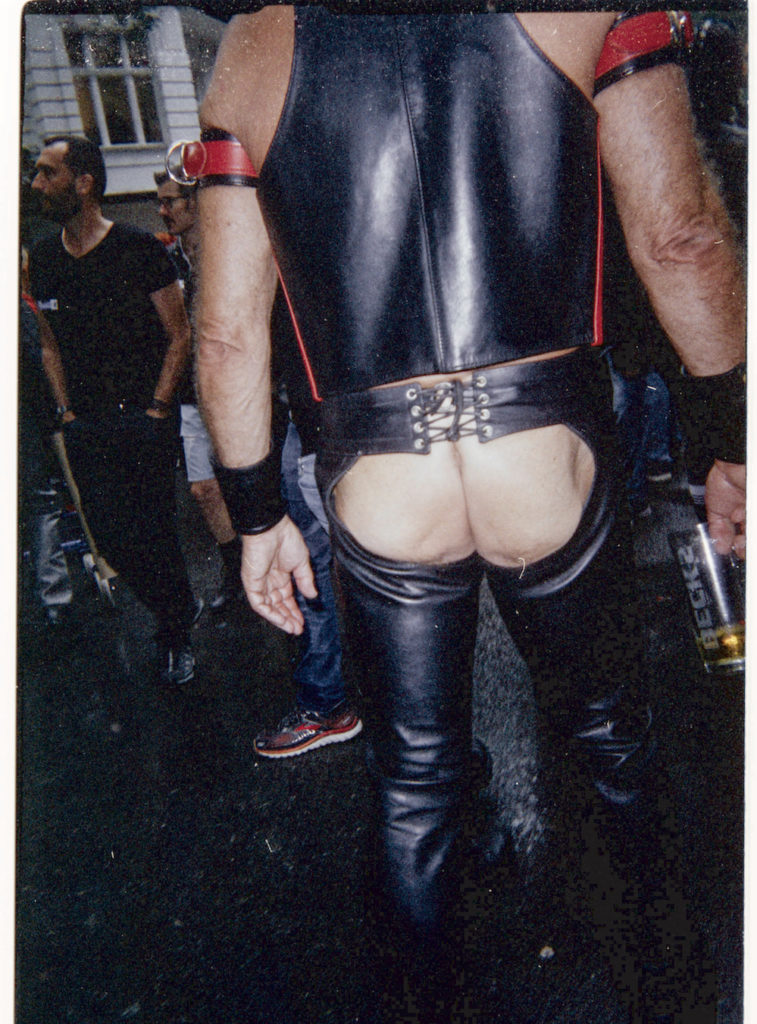 Drag is also a major factor of HART. They stress they don't want to have the feeling of a "one-sided" masculinity – that the spectrum of gender should be explored. They began doing drag after discovering a night at a bar in Warschauer Strasse where you could go in drag to sing or perform. "I always loved that factor of playing a role, being seen as someone else, being different. Its this thing about not having to give a fuck about what you do because you are someone else. You can free yourself. And Leon was always into it, but we really got into doing it together. So I created Ivanka, as an homage to those girls who are real bitches, but they have rich daddies so they have to behave in public, but behind closed doors are messy and shady." Sound familiar?
The fashion director of HART, Leon Romeike, works in partnership with Van Schwarzdorn on most of their work. They always work together on shoots so the work has consistency. Talking about the fashion world in Berlin, Niklas begins with how inspiring he finds it, going on to mention that " a lot of people don't really know whats going on here, since people in other cities look to fashion week.  Everyone looks at the front row, where people like influencers sit. But there is also this whole other creative world in Berlin. For example, we worked with a designer called Soderberg (who has the brand OBSCUR). He's from Sweden, and he creates this amazing leatherwear, behind some huge doors on the outskirts of Berlin. He is working world wide, and involved in all these crazy things, yet a lot of people here don't really know about it yet."  Van Schwarzdorn relishes in the inter-connectivity of the scene, mentioning that the generation of people going to dirty clubs and having fun without boundaries, has sparked people to create – the Berlin fashion scene is so in sync with the people and city around it.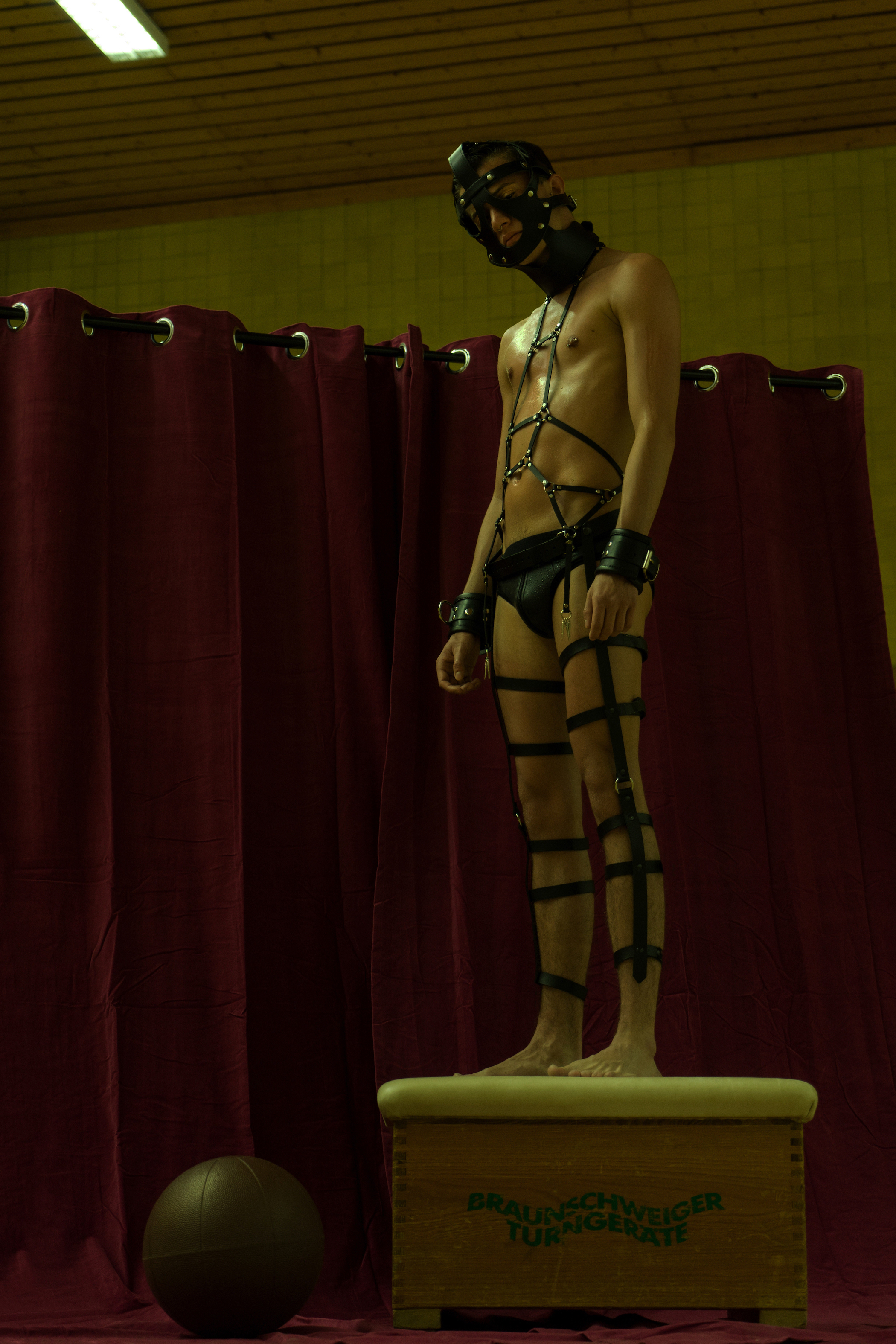 When asked about the intersections between sex, fashion, art and culture within HART, Niklas says its important to try to strike a balance. They experiment with different material to put together, but the aesthetic of HART is rooted in fashion, with elements and hints of fetish culture throughout. "With sex, HART is something that tries to see everything in a new way, and sex is always seen as dirty, but now its changing."
HART is about trying to reach people who may not have access or exposure to the liberty of Berlin culture. "Where I am from, in the deep countryside, I would love young people from those areas to read it to see it's not a bad thing to be, to push boundaries. My mother doesn't even know what a harness is! If she could see how it looks, and how people wear it apart from in a sexual way, it could be beautiful as well. This is kind of what I hate – that people go into sex shops and see it as a dirty secret. But its something so normal that everybody does – but still in this clichéd way." They also have a lot of support from people around them. They don't take models from agencies, but friends, people from around – they want to make it real.
A recent trip to Riga saw HART photograph a drag queen in a small gay club. When asked their motives to visit this city, and this club in particular, the reply was that it was about the importance to HART of capturing these microcosms which are around but unseen, especially in post-Soviet countries. "We need to show that its not just Berlin, Paris, London. We know about the gay scene in Berlin – we know LGBTQ people generally feel supported and accepted here. But we forget there are LGBTQ people all around the world. Especially in those places that are still in development, and there is a growing scene that should be explored and supported."
Finally, we get onto the subject of sex clubs. When he first arrived in Berlin, coming from a small part of Austria, Niklas was overwhelmed by the freedom, the music and underground spaces. His affinity with the people that "go out into the night and choose to live the non-conventional life, not to be heteronormative." matches his fascination with the different, the non-conformists, "the ones who cause provocation in society – when I go to a club and I see an old guy wanking off in the corner, he inspires me. These people found their happiness without rules."
The Print Issue of HART magazine will be released in January 2018
Images courtesy of HART magazine