Whatever your thoughts on the post-soviet fashion or aesthetics that have been flooding pop-culture in recent time, if you are somewhat interested in developments in creative fields, there seems to be no way around the creative offerings coming out of the countries that formerly belonged to the Soviet Union. With the creative scene of Russia most often referenced as a vibrant place uniquely looking to its past for inspiration, there is a whole set of other countries and cities equally carving out their distinct spot on the cultural landscape – one of the currently most discussed ones probably being Georgia, and its capital Tbilisi, home to a burgeoning underground music scene as well as overall thriving subcultural developments.
What especially informs these movements is the past of the country, its creative thinkers say, its upheavals and changes leaving an unmissable mark on the people witnessing them. "Our generation had to live in the era of isolation," activist and author Naja Orashvill explains, "Over the last 25 years we had to experience four wars, poverty, and chaos. Because of this long-term economic-political crisis, it was very difficult for us to find places where we could really express ourselves."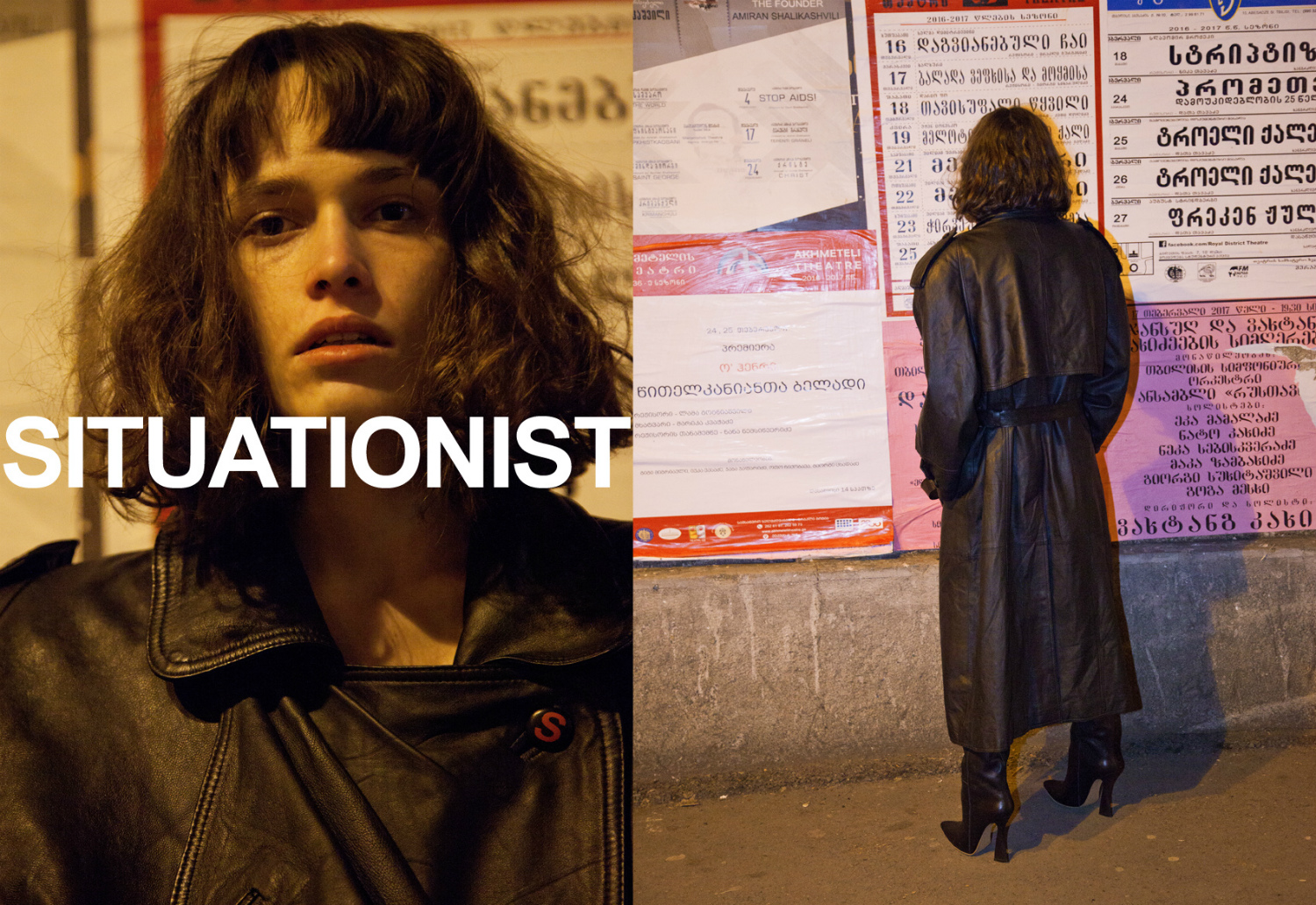 For Naja, as well as a lot of other Georgians, these places have quickly proven themselves to especially be nightclubs – with Tbilisi's emerging underground clubbing scene praised by numerous publications over the past years. Naja herself is the founder of Tbilisi based club Bassiani, located in the underground area of a Soviet football stadium built in 1931. Looking to particularly create safe spaces for the LGBTQ community, Naja also founded the queer club night Horoom Nights taking place at Bassiani.
"Right now, we have sincere energy and emotions on the dance floor. That is why today dancing in clubs has become so politically significant," she says, "There is a strong foundation of the Georgian Club Scene, clubs are involved in solving the social issues of the country. With the club MTKVARZE for example we fight against the inhuman drug policy. But the important thing now is to collectively continue this movement which will definitely help us to spread our abilities widely."
However, these restrictions and uproars drawing through Tbilisi's past have also made the present a rapidly evolving time, and left creatives with a deeply emotional connection to their country to source from, says fashion designer Irakli Rusadze. "This hardship also contributes to the uniqueness of the scene. For example, there is a lack of necessary equipment, skilled workers and materials. This is why many of the Georgian designers started to come up with alternative ways and possibilities that brought us to very interesting result." With the name of Irakli's label Situationist being partly inspired by social revolutionaries of the 60s, he still is heavily influenced by how his surroundings are ever evolving today. "Situationist is definitely inspired by Georgian reality. Ups and downs in the country's politics and the radical changes in society that recently happened right in front of our eyes make Georgia an almost ideal place for an artist. You do not need to search for inspiration, it comes by observing day to day reality."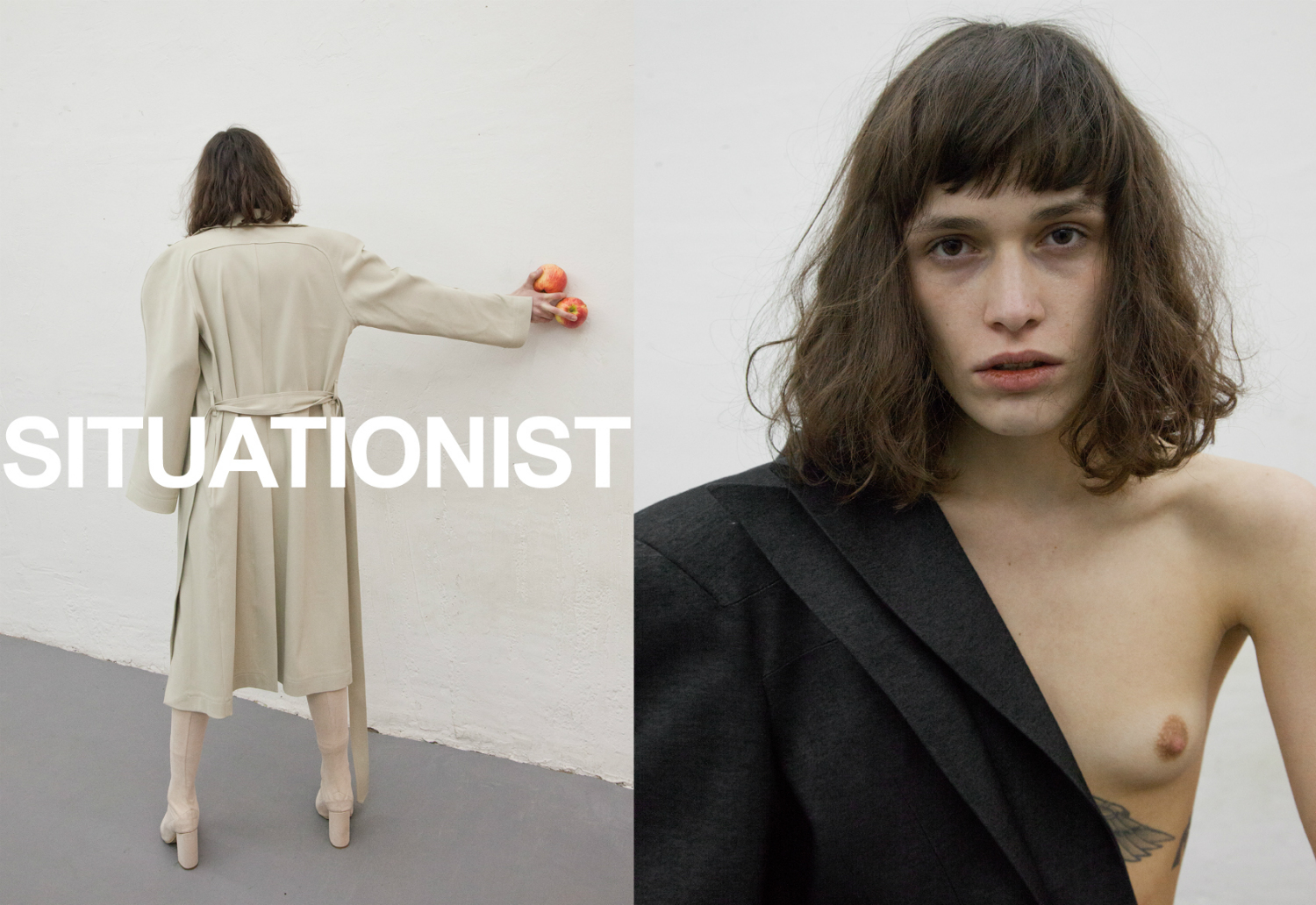 Post-soviet nostalgia is what musician and producer Sophia Saze calls these developments. "It's a righteously rebellious voice setting straight a suppressed societal culture. My country is small, but powerfully colourful. The scene evolving there right now is emulating centuries of both post-soviet hardship and the boldly beautiful history that came before that." Running her own record label "Dusk & Haze" out of Brooklyn now, Sophia feels she is still very much influenced by everything going on in her home country. "I only hope that my people can strip some of the self-depreciating pride, to create a larger collaborative outlook and build together from that. Traditionally that's been the biggest divide and effectively downfall, particularly in the political realm. I'm confident the arts have the power to change that though."
"I am very positive about the Georgian creative scene," Irakli adds, "Whatever is happening now undoubtedly increases motivation of Goergian artists, to break free, express themselves, and receive better results. One milestone of the Georgian fashion industry for example was Demna Gvasalia becoming creative director of Balenciaga. Looking back in time, Georgian designers never had the chance to introduce their product outside of the country."
And although all three of them value the possibilities of shaping this current stage of development brings with it, they also view it as a crucial time of finding the country's own voice and communicate it to a part of the world that never really appreciated their crafts. "During the Soviet Union, we missed out a lot of development stages," Naja explains, "Everything that linked to the West was forbidden, even music. So today, the biggest problem is that, even though our history is part of it, western culture perceives us as myths and stereotypes." Facing these prejudices with a great amount of creativity and bravery, the creatives shaping Tbilisi are not afraid to subvert people's perceptions as quickly as possible.
"The current trends in pop-cultural areas carry a completely different meaning from how they were perceived traditionally. We're talking about a total anti, in your face, and relentless movement," Sophia sums up, "Georgia is relevant and known to the world at this moment due to things falling into place at a certain time. No artist thriving there right now should fall victim to this mentality either, because pressure on art causes demise. Let nature carry its course. Let's focus on valuable content and nothing more."
With On The Rise, INDIE is looking to each time highlight the emerging creative scene of a different city – check out our previous features on the underground of Oslo, Tel Aviv, and Buenos Aires here.