The girls in Karolina Hanulak's pictures do not pretend. Some look like mermaids, some turn their faces away. When they stand next to each other, their bodies create a nude, diverse line of human silhouettes. This new photo series by the 19-year-old artist is a praise of insecurities. The subject of self-acceptance has been present for a while now, yet, Hanulak's photographs appear more innocent and pure. This is not just a feminist manifesto, but an artistic endeavor to show the body is delicate and ethereal. A subtle form of female activism.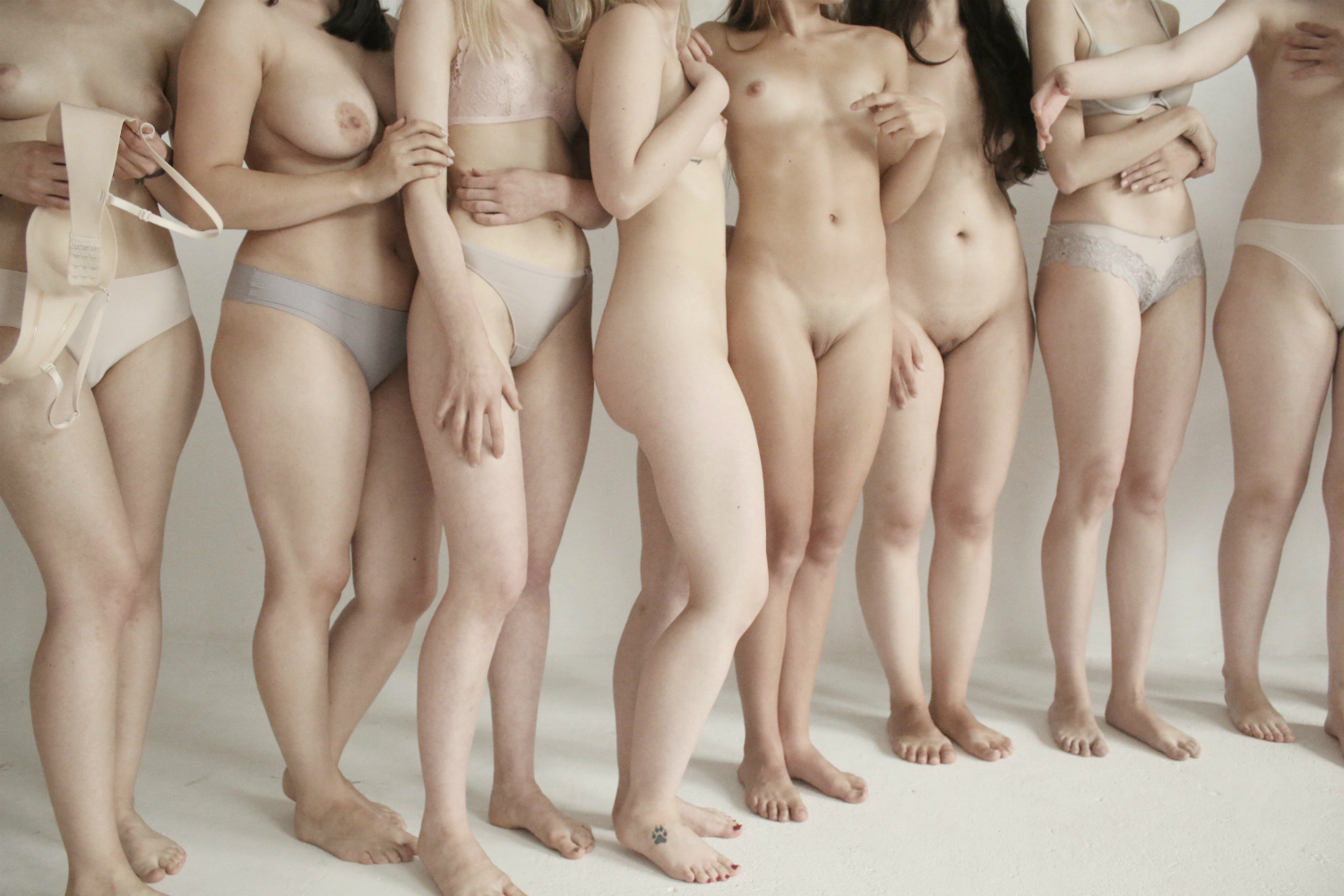 How did you get into photography?
I've been taking pictures for five years now, I've always been fascinated with the human body – its skin and psyche. Last August, I organised my first exhibition "skin/skóra" and in October my pictures were shown as part of the Container Love 4 – The River Issue Exhibition in Hamburg. What I appreciate most in photography is the naturalness. I'm trying to show a woman just as she is, without retouching her.
In your latest project, you've photographed young girls in their underwear or nude, in a completely neutral space. The body comes to the front.
The idea was born out of my own insecurities and how the female body image is constantly idealised in the media. In the beginning, it was only an idea, I didn't even think it would become big at all. I started to work on the project in December last year, two months before the planned shoot, I wasn't even sure if it was going to happen. It was difficult to find an affordable location. Finally, it took place in Poznan thanks to the courtesy of the studio MLEKO.
How did you look for the girls that agreed to be part of the project?
I announced the project on social media, so it was more of an open-call. Every girl could participate. She could be white, black, with scars, young or mature. Each of them arrived with their own body narrative. When we eventually met, there were more than 30 women in front of me that gave their consent to depict their intimacy.
What was the vibe at the shoot?
Looking at the girls, I could sense a spirit of female solidarity. I'm glad because despite their initial shame and my huge stress, it clicked. Some of the participants who initially wanted to stay in their underwear soon decided to undress completely. It was a huge satisfaction of mine to gain their trust. Still, the ultimate goal is to change the body perceptions – in the eyes of these girls and the eyes of the viewers.
What your opinion on modern female reality?
In Poland, it is difficult to find yourself and follow your dreams. There is always someone trying to impose their opinions on us. In my case it was school that tried to hinder my creativity. Poland is not open for real diversity, I hope it'll change in the future and we'll be able to say that our right to liberty is no longer being breached.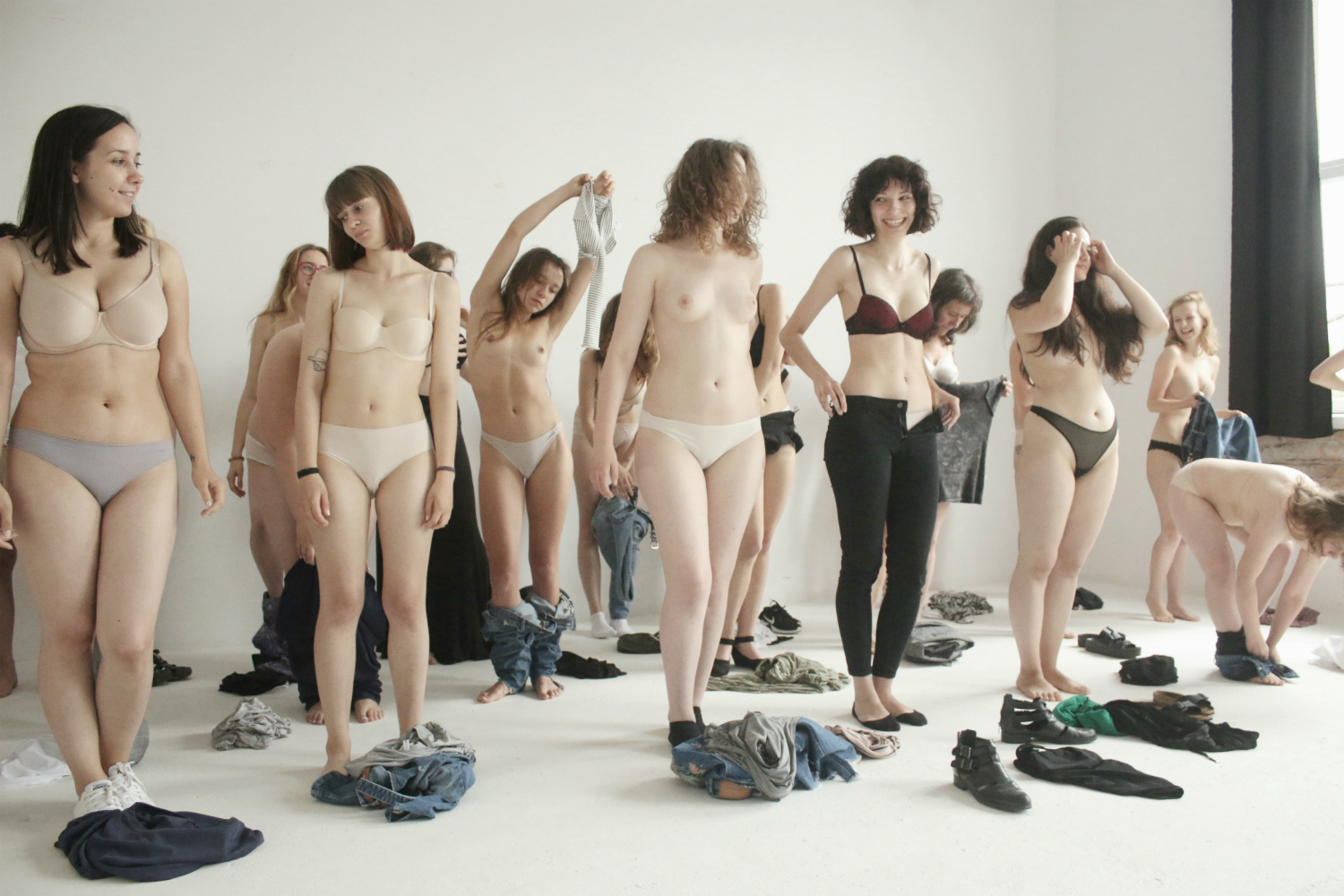 More and more girl collectives get together via social media. Do you think it helps to diminish the problem of self-acceptance?
I think the problem still remains. I'm glad that there are so many projects and initiatives, young girls are less afraid to speak out and be natural. I think all of us have those days when we feel terrible about our body and only see imperfection. That's completely normal. Yet, the challenge is to accept it and stop chasing the ideal.
What does "body positivity" mean to you?
It's a positive way of perceiving your own self. It was instilled in me by my mum and I am grateful for that. In the past, I found it difficult to go out without make-up, now it's the norm. Body positivity equals acceptance and consciousness of your values and assets that define you as a human, not as a sexual object.
How would the perfect female reality look like in the future?
The ideal future will arrive when no one dares to tell us how to think or look. There will be no barriers limiting us from feeling accomplished as humans and as women. A moment when we will truly be ourselves.
What are your dreams?
I'd like to develop as an artist. My latest project has made me more confident about working with people, I'd like to share my perception of what being natural is like. I hope to do more shoots like my latest, to help women feel special and look at themselves from a new and refreshing angle.
Photography by KAROLINA HANULAK