In the age of constant acceleration, fashion has no intention to rest, perpetually picking up pace to fulfil our insatiable desire for clothes, and increasing the chance for new designers to be made visible. INDIE decided to pick out a best-of of recently graduated talents who have taken on the challenge and founded their own labels. Discover three fearless designers that have captured our attention with not only their wicked output but with their stories. Photographed by Vito Fernicola and styled by INDIE fashion director Dogukan Nesanir in London.
Richard Quinn, the guardian of craftsmanship
After studying fashion print at Central Saint Martins in London, which encompasses designing and making both the textiles and clothes, it is no wonder that Richard wants to reintroduce the complexity and savoir-faire of craft back into the present day. The British designer has created his very own world where fashion is set up as a bold statement and where "a woman can get a sense of that world with all types of pieces from a scarf to a dress," he confesses. And Richard's world is just getting bigger since he has recently established an open access screen print studio in East London to help young fashion designers and has won the 2017 Design Award by H&M. "The main reason why I applied was that it champions and welcomes the unfamiliar," he says. The prize grants a promising fashion graduate 50,000 Euro, offers an internship at H&M's Head Office in Stockholm, and the chance to develop pieces of the winning collection for the high street stores. In addition, Richard is showcasing his next collection at London Fashion Week in September.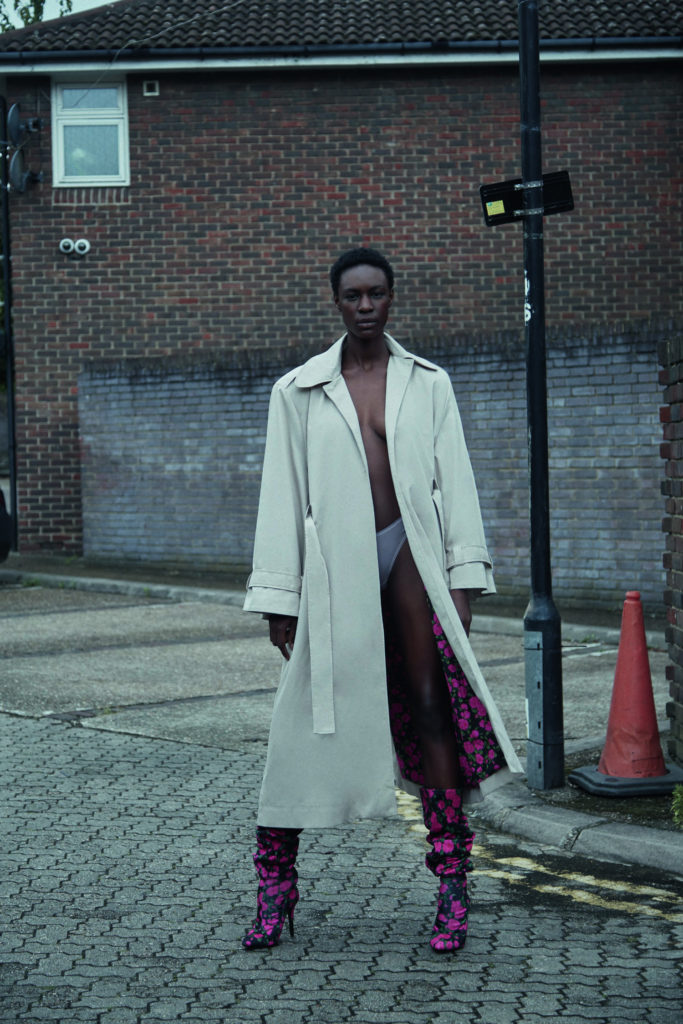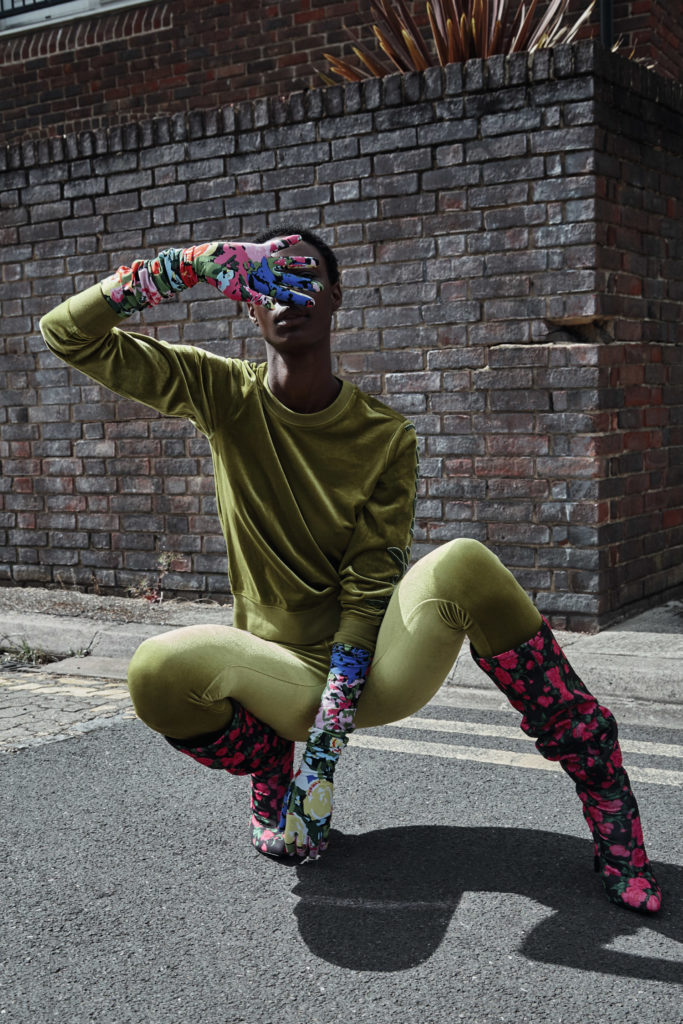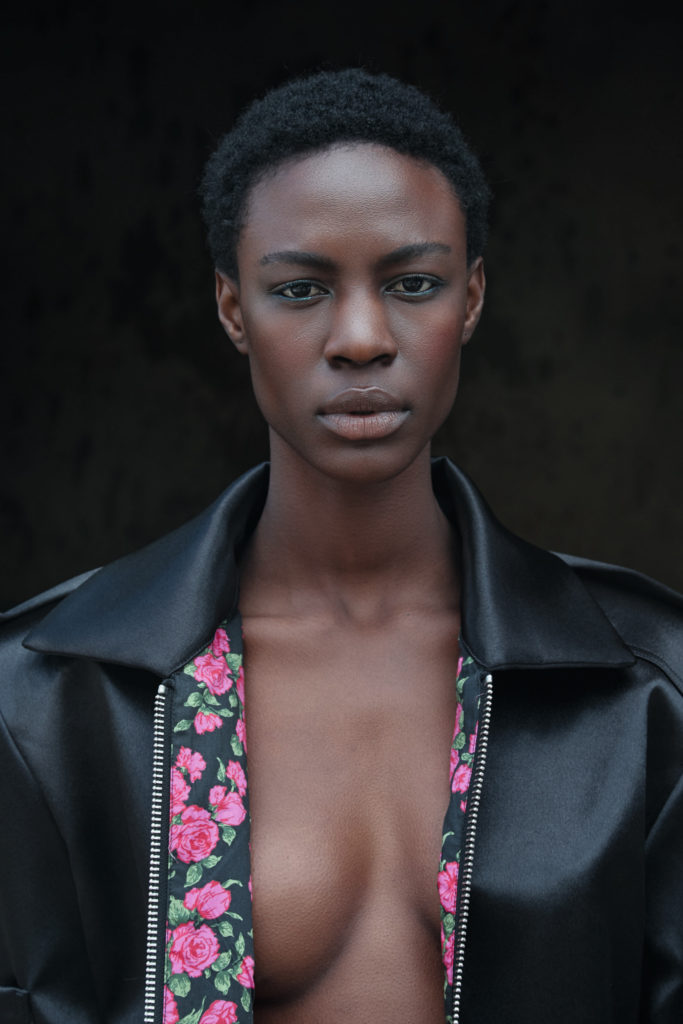 Federico Protto, the mythologist
There is almost something supernatural about Federico's first fashion memory. The Uruguayan designer and mythology obsessive started creating his very own superheroes and magical creatures on his computer, with a strong focus on their outfits. This year, the fashion student at the University of the Applied Arts Vienna won the INDIE Award Graduate Prize to promote and develop his projects. Today, his label claims to be "made with love, new theatrical, and eclectic-electric," meanwhile embodying free spirituality, hoboism, and a drop of shamanism to boot. Federico brings the fashion game into a new era while challenging the industry limits, a sort of Hermes of Olympia, god of transitions and boundaries.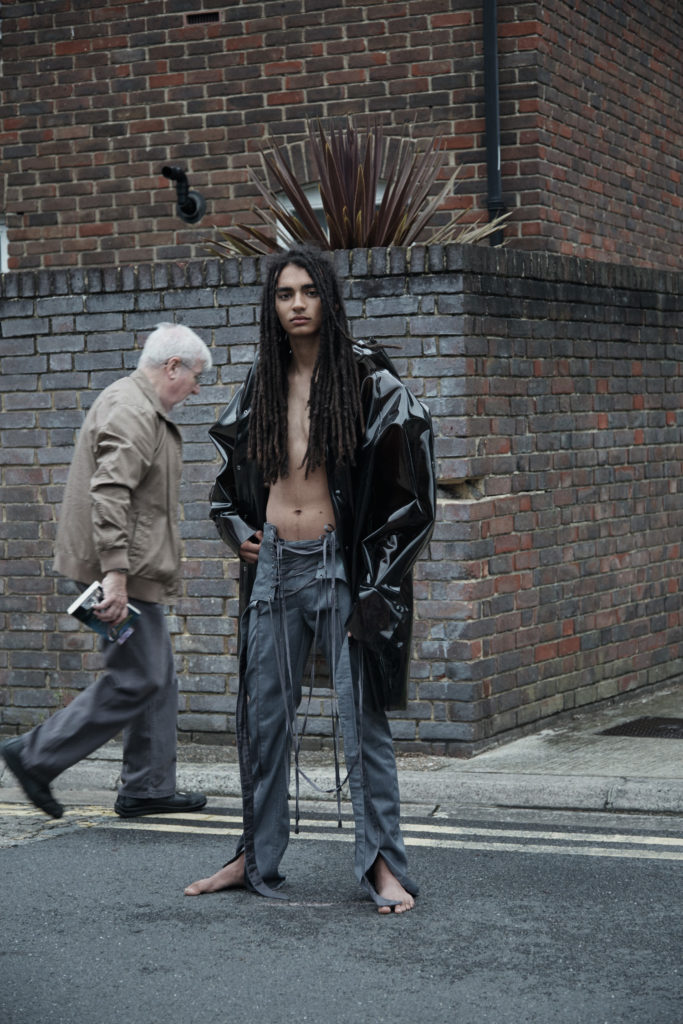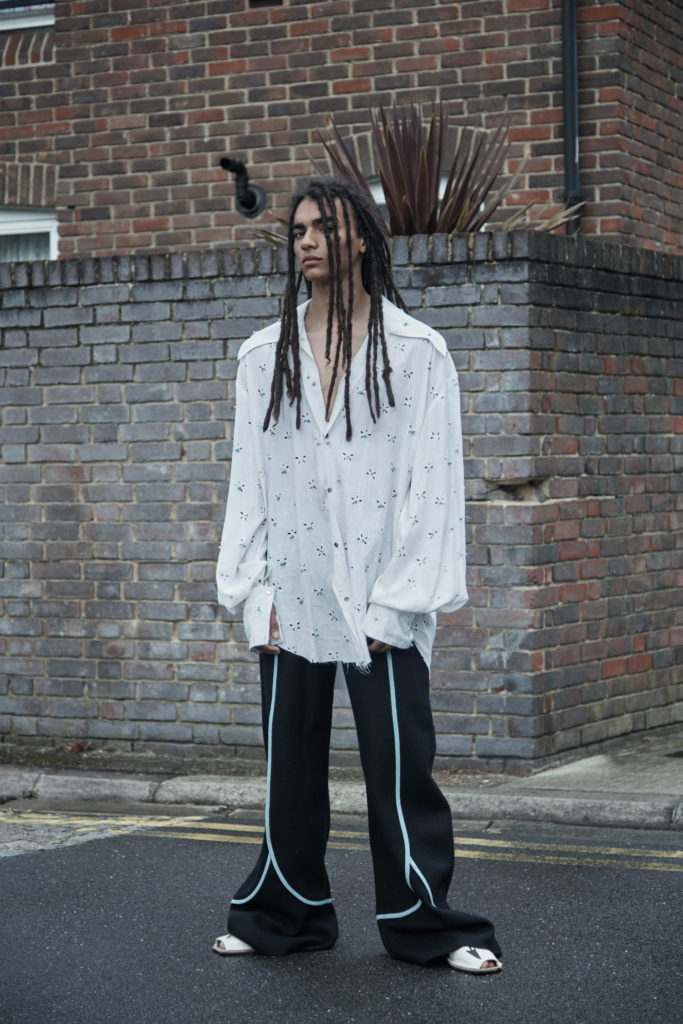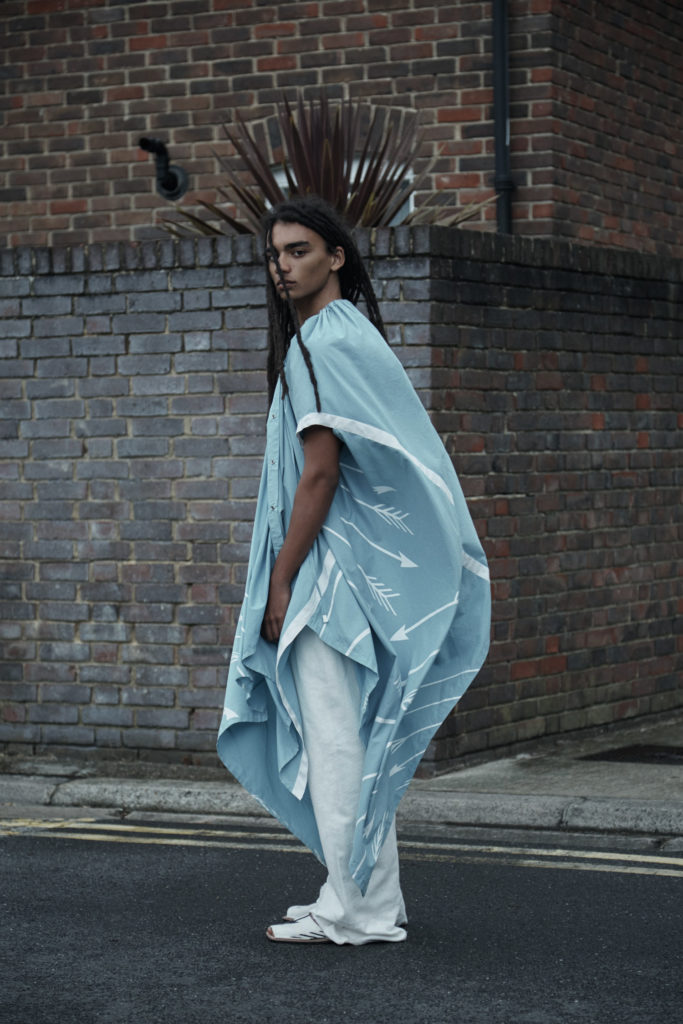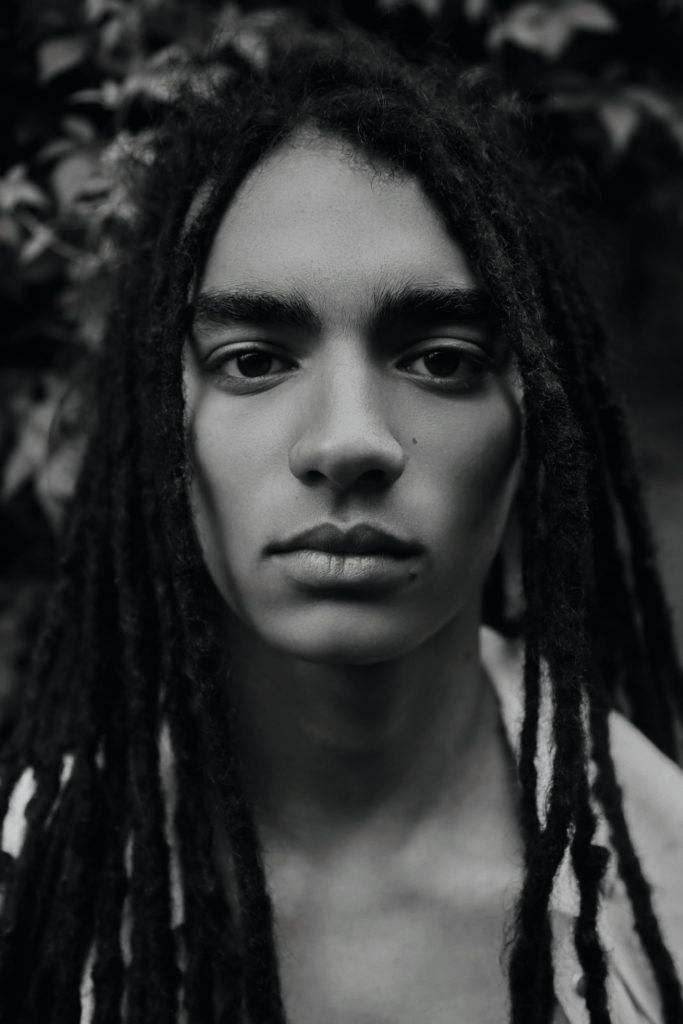 Maxine Beiny, Generation Y's voice
Spending too much time on dating apps and feeling anxious of being stuck in a nine-to-five routine, Maxine might just be the voice of the Millennial generation. She graduated from Middlesex University in 2014 and her brand's credo is to create clothes to have fun in, clothes you want to wear, and designs that have evolved with her over the years. After copying and pasting her Tinder conversations on graphic-printed tops, her latest collection tackles one of Gen Y's angsts: employment. Without any idea of what she wanted to do and a few bad job experiences, she found her way in fashion. "I actually applied for the wrong course by accident and it was the only course I got onto so it was fate!," admits the London-based designer. But it seems that fate made a good choice for her.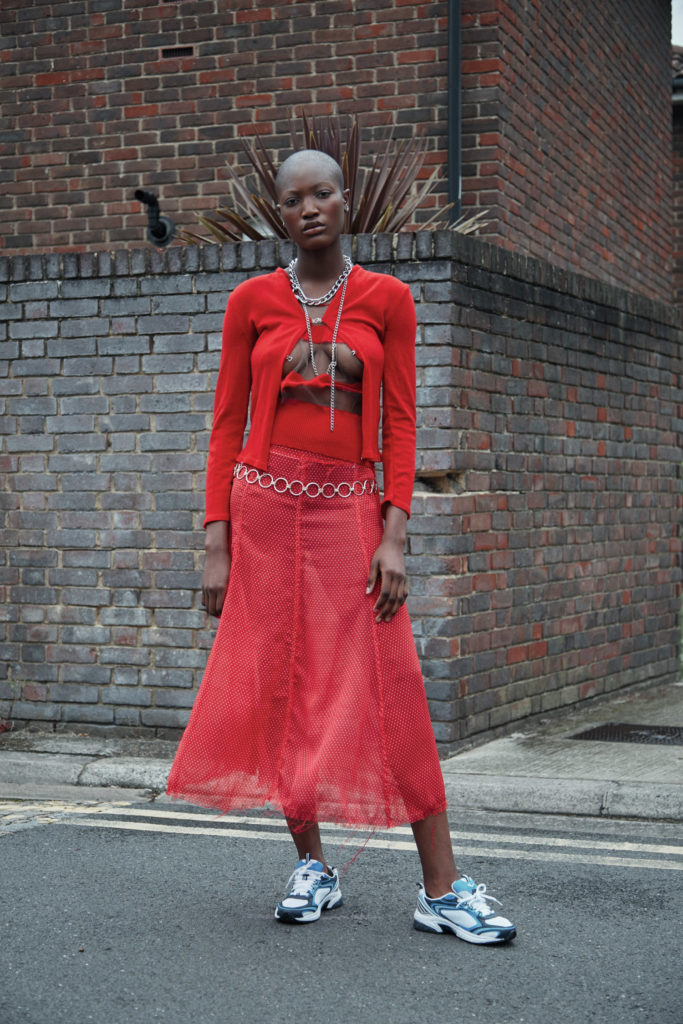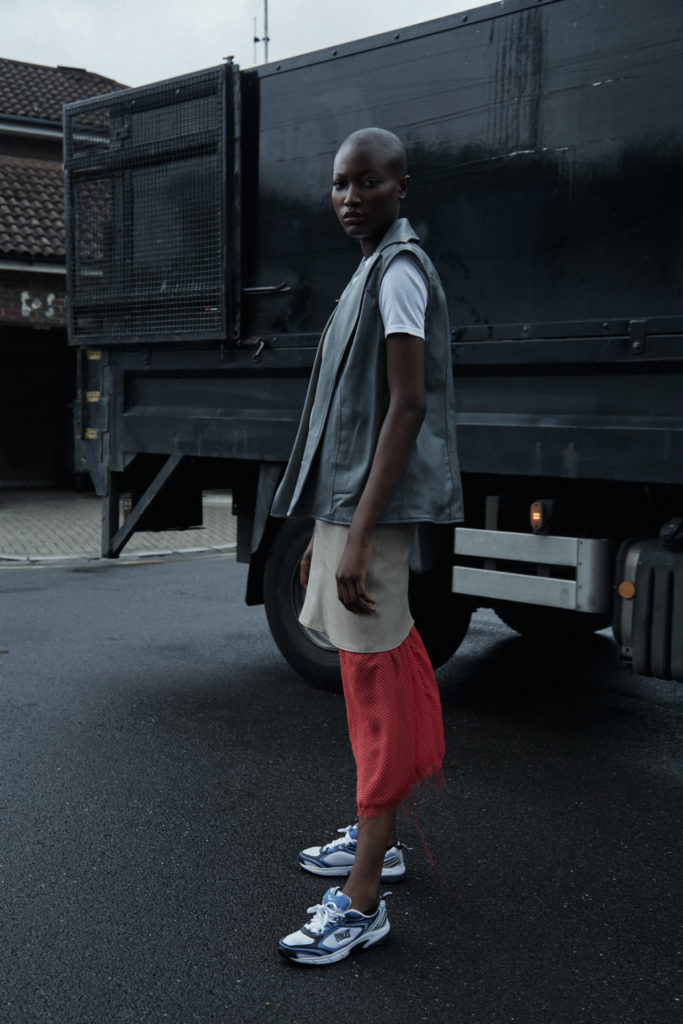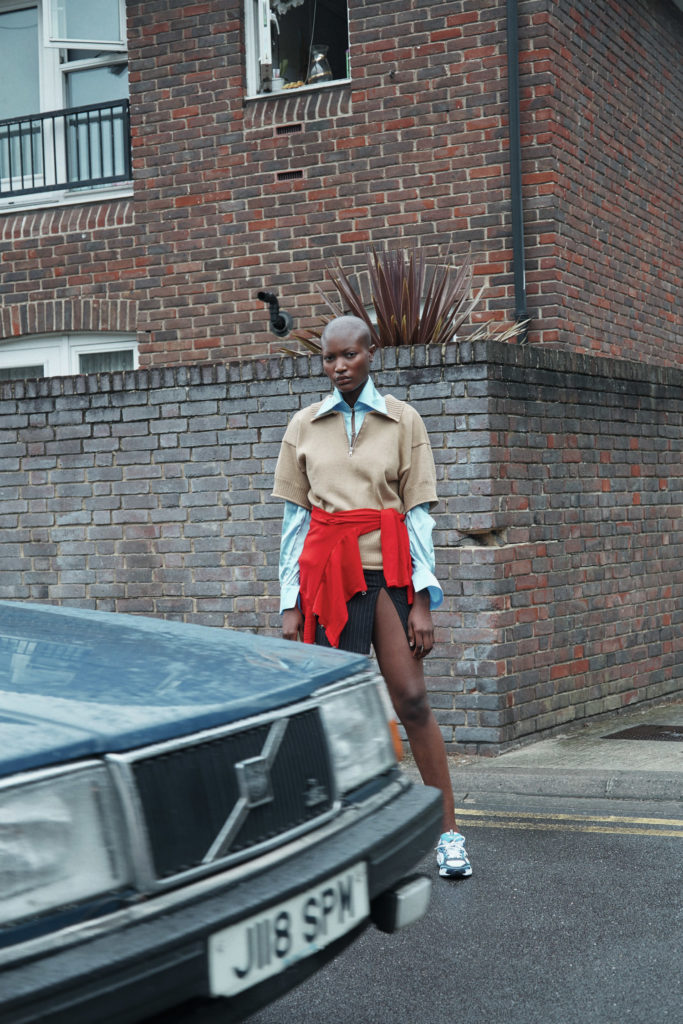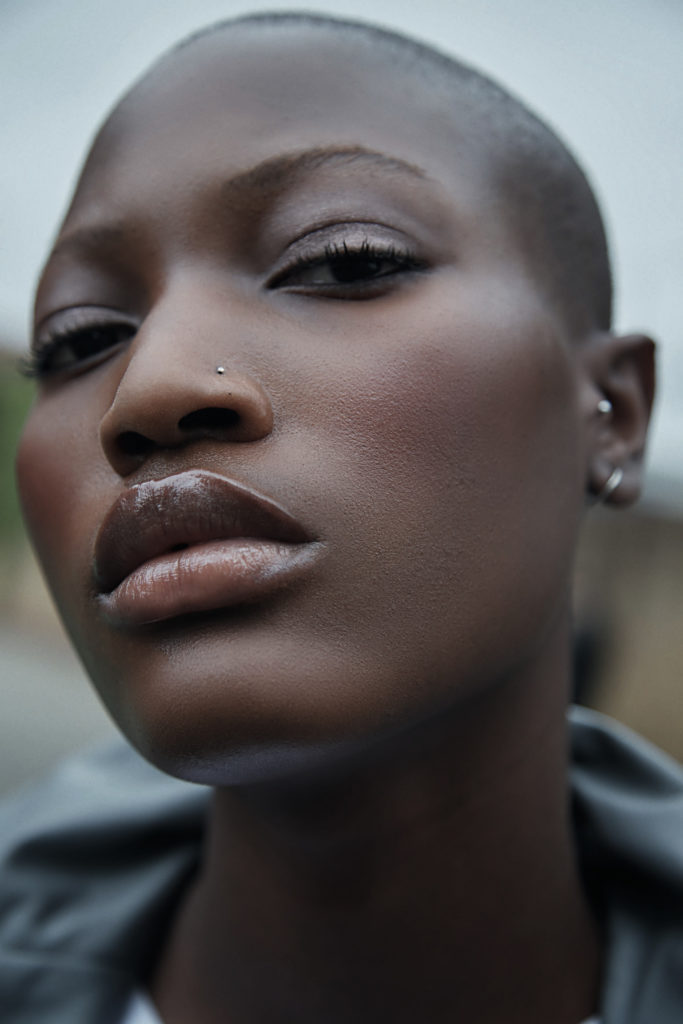 Photography VITO FERNICOLA
Styling DOGUKAN NESANIR
Makeup MOLLY PORTSMOUTH
Models SHAUN @ Milk Management, SAUL @ NII Agency, MOPESOLA @ NII Agency
Taken from INDIE #56, THE OUTDOOR ISSUE