Comfortable sneaker, convenient sandals, outdoor boots in earth tones – this might be the first association most people might have when they think about ECCO shoes.  They'd be surprised if they entered the concept store W-21 in the heart of Amsterdam…
In this cosy shop deep experience, gained in the past 54 years of the brand's career, modern styles, and an innovative retail concept melt together to form the future of ECCO.  With a unique and experimental take on leather – transparent, heat/touch sensitive – the brand is at the forefront of fabric development. ECCO Leather's immense expertise caught the attention of Alexander Wang, Louis Vuitton, and Apple to only name of few of the brands they supply with their products.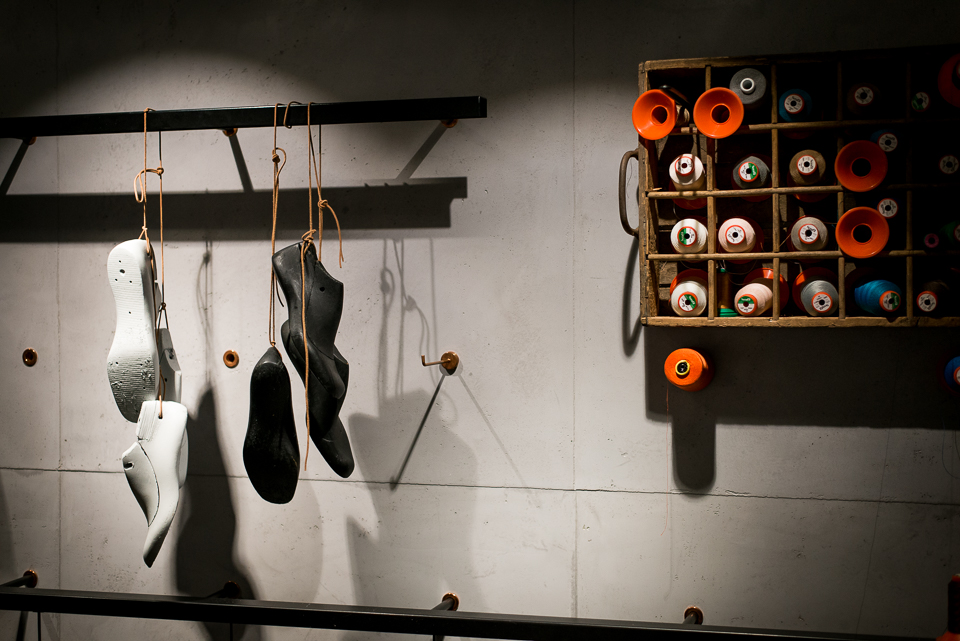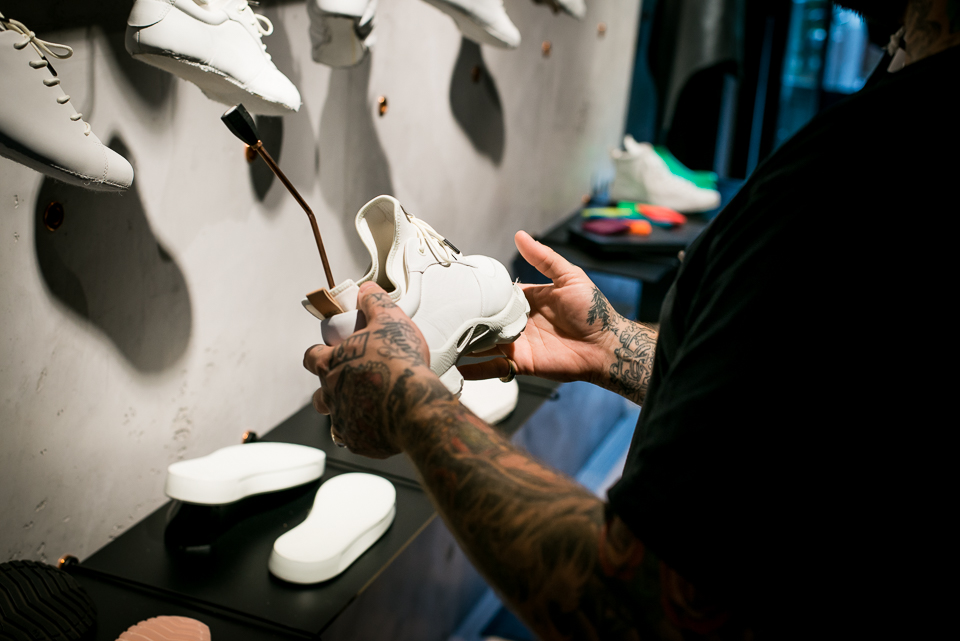 For their latest Terracotta Rooftop collection ECCO now teamed up with the well-known sneaker costumizer Dominic Chambrone aka @theshoesurgeon who got inspired by a trip to Portugal where he experienced the warm atmosphere of the country's nature and architecture. Furthermore the L.A. based creative explored the secret archives of ECCO Leather's Dutch tannery and came back with luxury fabrics and a whole lot of ideas on how to re-interpret the original designs.
Exclusively sold in strictly limited numbers at W-21 Chambrone invited press and friends to the Amsterdam pop-up studio where he introduced his collection in collaboration with ECCO Leather and even helped the attendees to design their own, @theshoesurgeon approved sneakers. With the countless possible design options his helping hands were more than welcome…