As part of the ongoing One Day Project, fashion designer Yulia Yefimtchuk showcased her SS18 runway show on 3rd September at the Jungendhub nightclub in Kiev, Ukrain​e​. The primary inspiration behind SS18 collection was "Техническая эстетика" ("Technical Aesthetics"), a scientific, practical, and methodically illustrated magazine, which was published in the USSR from 1964. The highly recognisable aesthetic of the magazine, including its graphics, text, and visual presentation of information made it a key reference point.
"Technical Aesthetics" is a theoretical basis of design that studies socio-cultural technical and aesthetic problems of forming a harmonious living environment by means of industrial production. "Technical Aesthetics" studies the principles and methods of artistic design, the problems of professional creativity and mastery of the designer. Interpreting and adapting workwear styles, the collection combines simple silhouettes with elements of technical design. Harmonised with feminine elements such as plissé, accessories such as oversleeves and printed scarves complete the look.
The intention is to show and emphasise the beauty of the uniform, its practicality and freedom.
For the show, the walls of the raw location were decorated with a mock flag banner to convey the collection's underlying concept. Meanwhile, black, red, white, and khaki were woven through the garments, a symbol of rebellion and strength.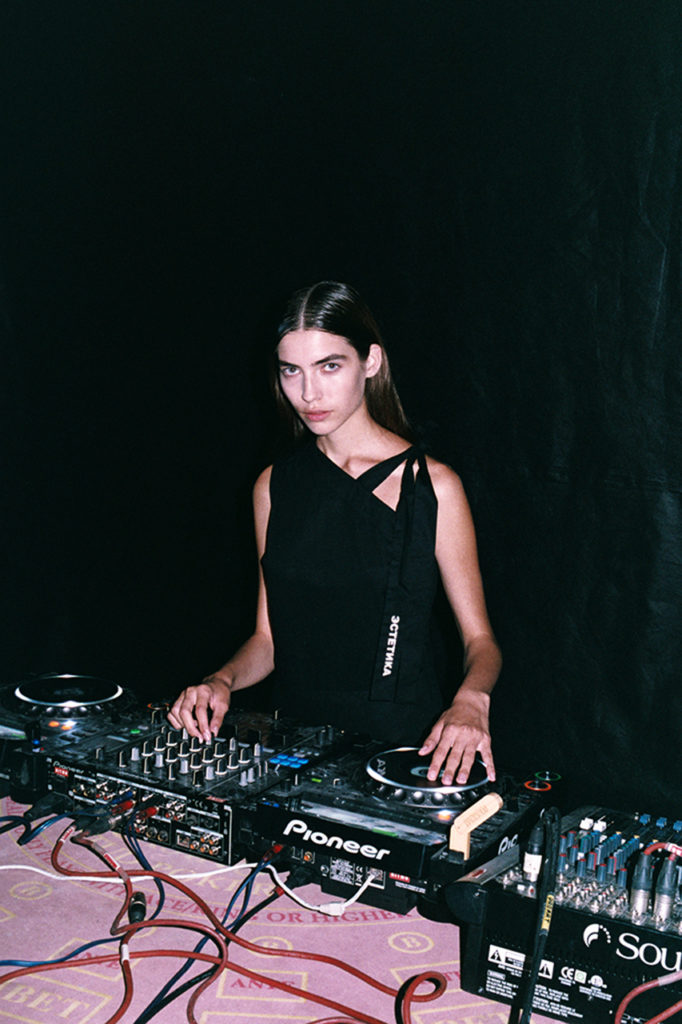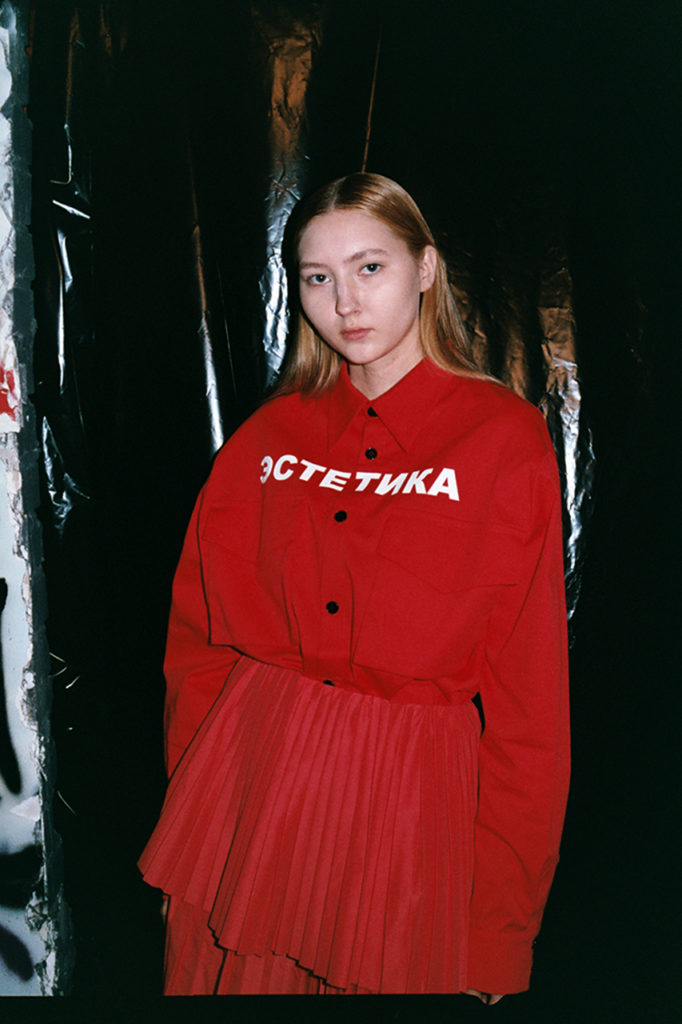 Photography by Olga Pavlenko