If you were to currently read an article on sportswear, it would probably illustrate a ubiquitous trend that has flooded runways, stores, and styles in recent seasons. A trend that made it appropriate to wear sneakers with any kind of outfit you like, that equals a democratization of fashion, in line with the hype that so prominently  erupted around streetwear.
Offside the runways however, be they the ones during fashion weeks or your digital counterparts all year round, sportswear may have just become a symbol for a development equally as in style as the clothes themselves: solidarity. Most prominently advocated by youth from all over the world, sportswear gets taken out of its athletic context and put into one that also highlights the uniting aspect of the pieces. Because with a T-Shirt and a pair of shorts, probably the most basic form of sportswear there is, you can fit in and participate everywhere – blurring boundaries and borders of all sorts.
Shirts, shorts, and sneakers are universal pieces of apparel with an equally universal appeal, and this just most prominently finds its manifestation with current fashion collections. Be it through recent designs of Alexander Wang, Versace, or Off-White, sportswear right now is much more than just a piece of clothing used and designed for simply athletic purposes. Sneakers have basically become the epitome of a desirable object for countless people, and a global market all the more – with everyone from China to the U.S. wishing to own certain pairs, collected like trophies.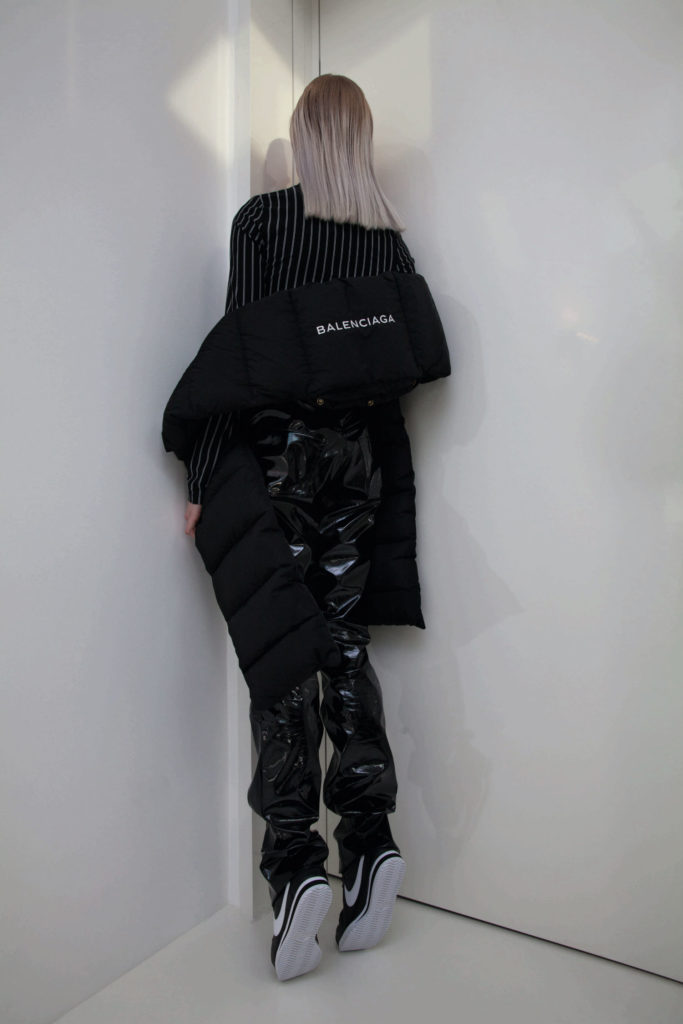 But what weighs way heavier than this shared desire is that when you think about sportswear per se, it's not about the designer, it's not about the brand, it's about the fact that said T-Shirt and pair of shorts are universally associated with sports – making it a dress code without a cryptic code, but a consensus. As important as certain logos might be for collectors, they become less relevant when thinking about the connecting aspect of sportswear. A pair of jogging pants is a pair of jogging pants no matter which country in the world, sneakers can be equally adapted, the same with T-Shirts or tracksuits. Embracing this notion of go-to clothing suitable for every body and every occasion, sportswear is being put into fashion shoots, onto Instagram, and the streets alike – right now, the hashtag #sportswear doesn't have over 1.350.000 entries on Instagram just by coincidence.
Increasingly looking to erase any separations still being put on people through gender or sexual preferences, young people with sportswear, maybe even unconsciously, set a statement for pieces as suitable in the U.K. as they might be in Uruguay. A development reminiscent of what they grew up with as well as what has been around in their circle of friends for ages. When thinking about the often proclaimed need for standing together, a subtle pair of running shorts might just say as much as a slogan shirt.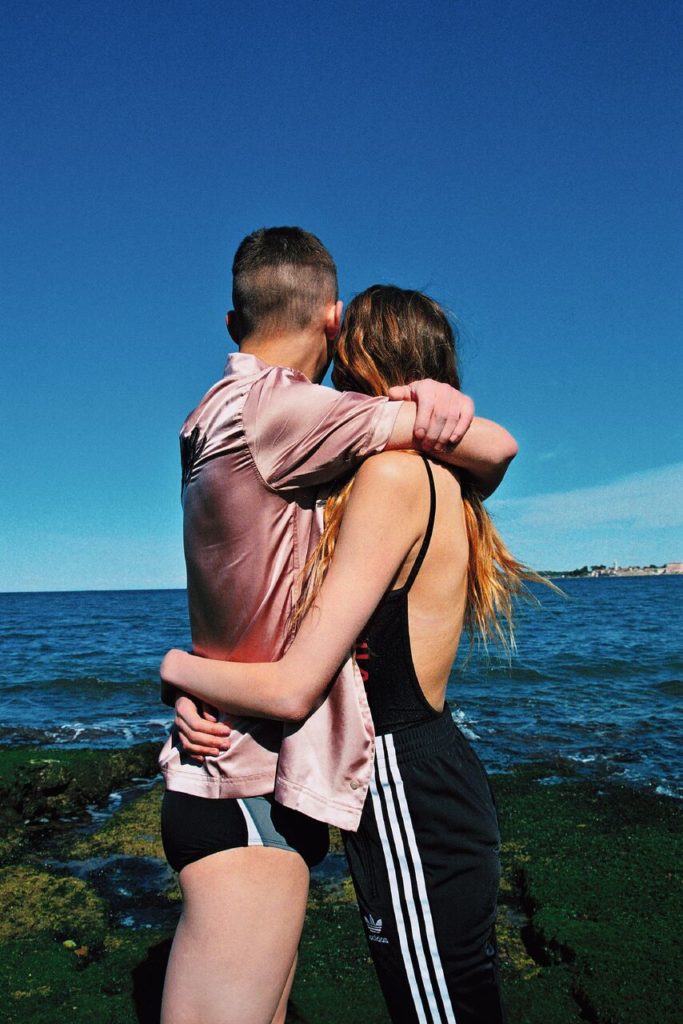 On the other hand, there also are heavy restrictions put on people through sportswear, and clothes in general. Whether these come with the on-going expectations towards gender specific clothing – like swimming shorts for men and bikinis for women – or because of religious parameters that instruct a certain attire for doing sports. Aiming at making sportswear a more inclusive field, in March this year Nike for example released a collection of Hijabs especially designed for Muslim athletes. Titled "Pro Hijab", the range was modelled around professional female athletes, and though not the first Hijabs dedicated entirely to sports purposes they did get acclaim by the athletes testing them out.
Being more and more diversely interpreted, sportswear and its forays into stylistic or just serviceable fields not only is a sign of the immense impact it is having on people from all ages, gender, and parts of the world, but also shows how much it might just be needed in a time so massively rattled by disruption. Of course clothing per se is not going to cure any conflicts, nor is it going to suddenly unite members of opposed communities, but if nothing else it is one of the most direct displays of identity a person can have. Understanding the way something as simple as a T-shirt can therefore be a tool for connection because of its understandability and unitary use still points directly to the power clothing can indeed hold. And the multiple forms of expression sportswear is being used for, especially by the younger generation, from the runway to the football court to the skate park, only all the more underline this progression.
Header Image: photography JOE LAI and styling DOGUKAN NESANIR, for INDIE #54