Tyrone Smithers is a rising star on the modelling scene, posing in magazines, pouting in campaigns, and walking in fashion shows across the world, brushing shoulders with the fashion industry's elite, and documenting it all (plus some exceptionally well-drawn pieces of fan art) on his Instagram account. As Tyrone Smithers was INDIE's autumn 2016 cover boy, we thought it would be fun to catch up with him to talk about what he's been up to since the release, his thoughts on body image standards for male models in the fashion industry today, and whether he plans to stay in the fashion industry after he retires from modelling.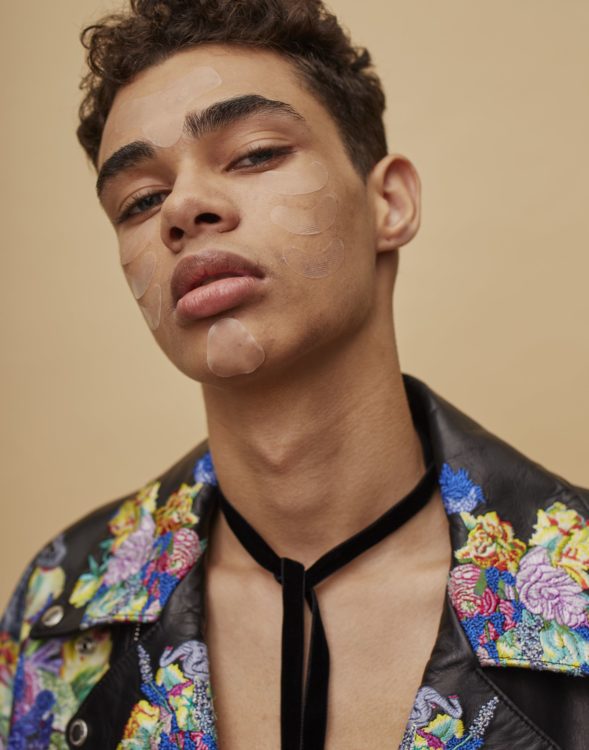 You were on the September 2016 cover of INDIE, which was released about a year ago! What have you been up to in the year since we last saw you?
Since I was last on the cover of INDIE in 2016, some really awesome opportunities have come my way that I'm super grateful and excited about. One highlight was walking in the 75th anniversary fashion show for Coach, among other shows. I was signed with Soul Artist Management in NYC. I was able to travel twice to Milan and placed on the official poster for Milan Fashion Week, and also visited Paris for the first time which was incredible. My agency in Paris is amazing and seeing my friends made it even better. Now I'm in Seoul for new experiences!
As of right now, you're placed at agencies across the world, and you've been to the world's fashion capitals including New York, Tokyo, Milan, and Paris. Out of all the places you've been, what city is your favourite to work in?
Being the city boy that I am, I'd have to say that NYC and Tokyo are the most fun cities to be working in. The busy energy, endless things to do, the positive, kind and creative people I've worked with in both cities have all helped to make my time there so inspiring. I can't wait to go back to both in the near future!
The fashion industry faces a lot of criticism for expectations placed on female models to maintain a certain weight and set of specific body measurements, but any pressure put on male models seems to fall beyond the public eye. As a male model, how do you deal with the industry's requirements to maintain a certain size?
It's true that the pressure put on male models, mainly, falls out of the public eye. From my personal experiences I know that it's really important to stay healthy and to stay in shape; when you are nurturing yourself correctly physically and mentally you will look your best! Every job has its own special requirements and the industry is always changing the way they want male and female models to look. How I deal with the pressure? I just do what's necessary to take care of myself properly, and I'll listen to what the industry wants me to do as long as it doesn't trouble my physical appearance.
What are your aspirations outside of modelling? If you decide to follow another career path in the future, do you think you'll still work in the fashion industry?
After modelling I do plan to stay in the fashion industry because it is an industry I enjoy, but right now, I'm giving myself time to figure out exactly what that is! There are so many options and opportunities in the fashion industry, which is one of the reasons why I appreciate it so much and want to continue to work in it.
Finally, if you could model for any fashion house or designer, who would you choose?
Ever since I was young I've always loved Fendi. If I could work for any major fashion house, It would definitely be Fendi!
See Tyrone's full INDIE story here!
Featured image via Instagram.