Being integrally linked to and therefore influenced by a city probably is nothing new to all sorts of creatives hailing from all sorts of places – after all, it's the places and faces you see on a daily basis that often most shape your conscious and also unconscious. One of those sets is Oslo-based electronic duo Sgrow, formed of Vilde Nupen and Kristoffer Lislegaard. Although their newest song "Kismet", which is the third release from their upcoming EP "Circumstance" and premiers on INDIE today, was recorded in Toronto, Vilde and Kristoffer are constantly looking to their homebase as a creative backup.
"So many great albums and tracks embody the places they've been created in or the places the creator had in mind when making the music. We always tend to have images in mind when creating our music, both of existing landscapes and surroundings as well as imaginary ones. A sense of place is always present in our music, if only implicitly expressed," the duo explains. And with Oslo, as clichéd and harsh many peoples perception of Norway's capital might be, Sgrow is able to look to a city actually bubbling with creativity and emerging artists.
"Oslo is very diverse, and so is the music scene, with its people coming from all over Norway and generally all over the world. We think this is what inspires us the most about Oslo, that it's so multifaceted and that it's actually quite brilliant beneath the surface. And there's a certain beauty and charm in the grey and industrial, too", they say, "It has an influence on most Norwegian artists. It makes us a bit melancholy, but also forces us to come together and be creative."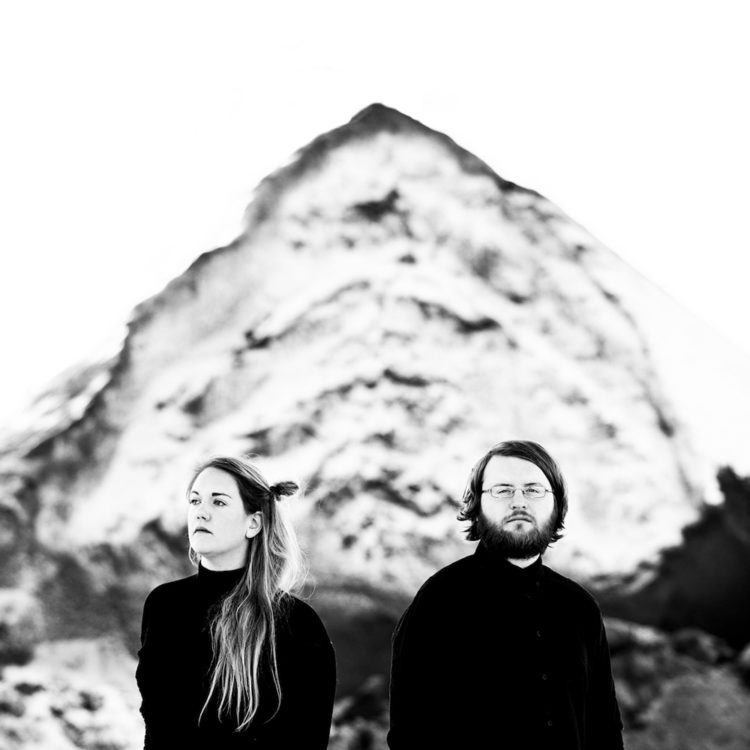 Their own creativity is mostly expressed through the duo's music, which sees itself deeply rooted in the Norwegian electronic scene, a community that is steadily growing and evolving thanks to emerging artists and more international recognition, Sgrow explain. "There's a genuine curiosity and support for up and coming artists present here, and maybe also a sense of newfound pride since a lot of new acts have been starting to make waves outside of Norway lately. Collectives are forming and we're starting to see a greater collaborative, supportive spirit all around – across all art forms, really. It contributes to the feeling of community, and we personally find it's so inspiring to be able to hang out and exchange ideas and input with the next generation of electronic musicians!"
With their new song as a crossover of a ballad and a sci-fi background, and all about stepping into the unknown, the duo nonetheless also isn't hesitant to leave their beloved base and explore a new territory. "We fall in love hard with every city we ever visit and always talk about moving there and making it our base some day," Vilde and Kristoffer say. With København, Berlin, Hamburg, London, Reykjavík, Montréal, and Toronto ranking high on that list, the duo definitely is looking to channel even more cities' moods into music.
Featured Image by Mats Bakken, Header Image by Erika Hebbert