"People are in constant flux. We should always accept and ready ourselves for new semblance," these are Cole Sprouse's words to live by. He needn't tell us twice: the American-based actor, photographer and all-round creative talent is living proof of his own refreshing philosophy. Having first come into cinematic prominence at just nine years old in Adam Sandler's Big Daddy, Sprouse has transcended the typical trajectory of a child star. Rather than focus on one medium, he has used his art and self-confessed "chameleonic" personality type to eschew the Hollywood-machine – and his work is all the better for it. Sprouse is talking to us from California with the context of the visual narrative – produced in collaboration with friend and photographer Miriam Marlene Waldner – in mind.
In this photo story, Miriam and Sprouse tell the tale of The Four Temperaments, a proto-psychological theory that suggests there are four fundamental personality types: sanguine, choleric, melancholic and phlegmatic. Inspired by Hippocrates' archaic argument, they created a four-part series, using distinct character-types and a subtle narrative to draw you into the delicately emotive story. With a wisdom that belies his years, Sprouse is keen to remind readers that "things have a funny way of turning out, and nothing is definitive – including the concept of the self. Ultimately, we become an amalgamation of everyone we ever knew." We spoke to Sprouse about the composition of the self and the twofold response he has to this archaic belief system.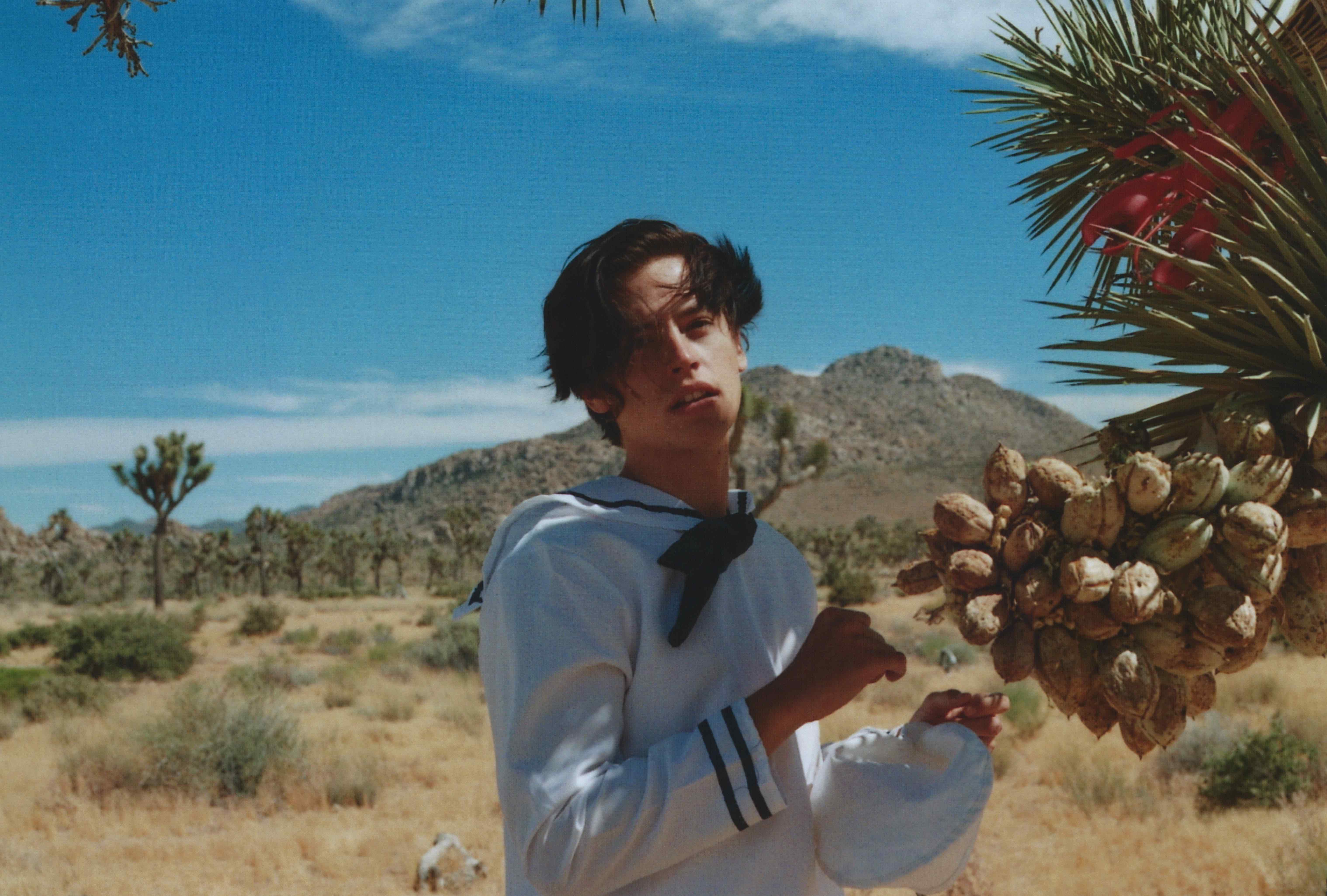 The concept of The Four Temperaments is – in your own words – "an incredibly complex theory." Tell us about the temperament you believe to be most reflective of your own personality?
I felt most closely aligned with the sanguine and melancholic elements. This extends beyond the shoot, although my personality is made up of more than these two components, they are central parts of my character. The second two, I experience with less frequency. I tend to feel at most choleric when drunk (laughs), which you could argue is an altered state of being anyway. And, I'm only truly phlegmatic when I'm around something or someone familial and still it takes time and patience to be at real peace.
Has your temperament changed dramatically – or at all – over time?
Oh, I absolutely think it has changed dramatically. However, I don't think that is something that can be reserved to my upbringing or the kind of narrative I've had. I think we have all changed with age. I think our lives – or mine at least – can be distilled into a series of rites of passage and liminal states, it is from these rites that certain parts of our personalities become more defined and hardened than others. I think we will all undergo tremendous flux, which is again, my biggest qualm with the neat division of personality types into four distinct archetypes. Photography is a wonderful example and reflection of people changing with time. As we look back at a photographer's single lineage from the time they began their work, to the end, we see change, not only in a professional capacity – you know tricks of the trade – but in division, in eye and in essence. I often find myself looking back on those times when I have fought with people close to me, it's usually because I wasn't capable of understanding the change they have undergone or vice versa. If we ready ourselves for the fact people change, we will be more prepared to love them unconditionally, irrespective of semblance.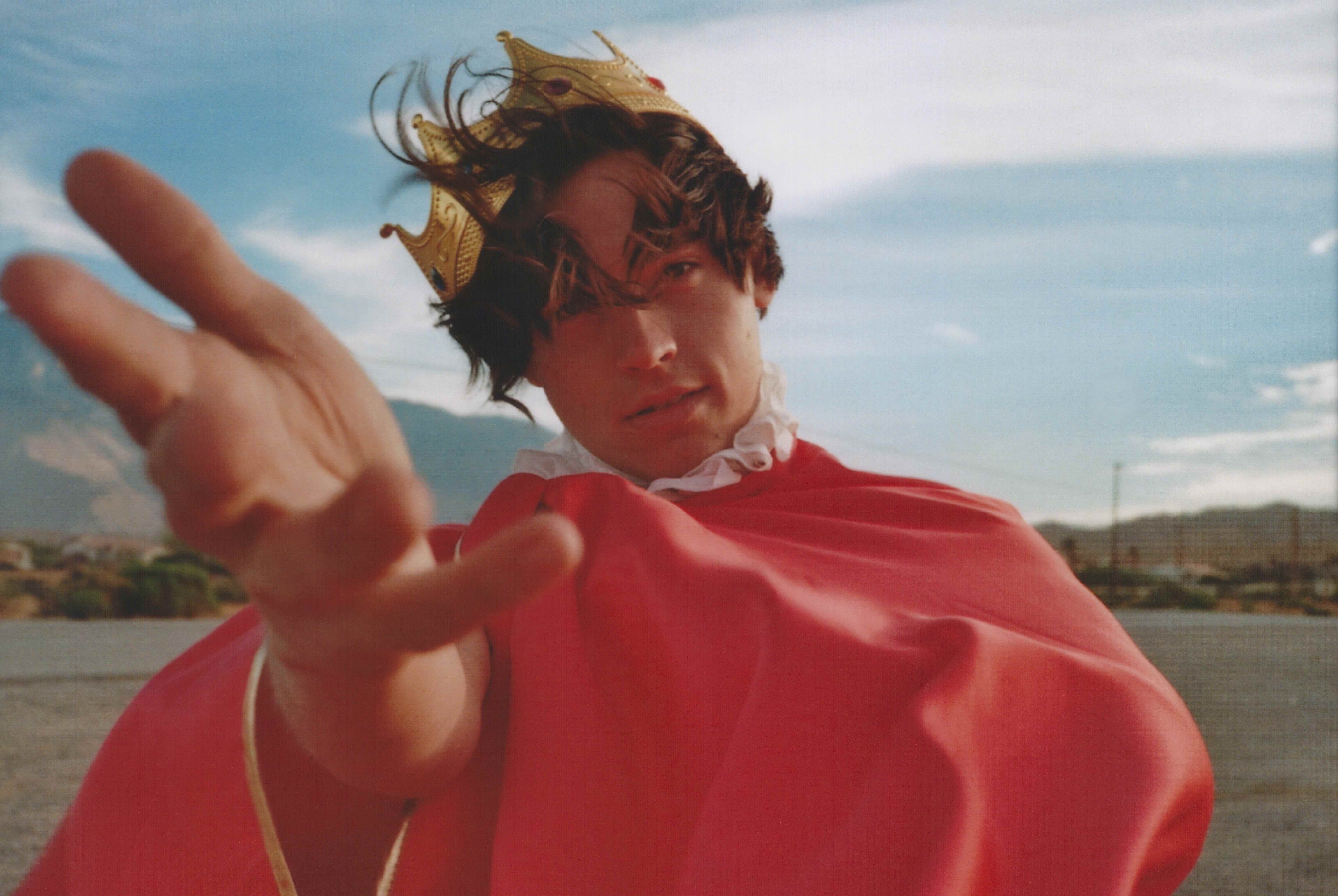 Do you believe your sense of self is a product of others?
I am tremendously influenced by the people I surround myself with. I mean, I was trained to be a social chameleon from a very young age, so I think the validation I seek from those around me varies from those who naturally have a much easier time being totally solitary. I am a firm believer in Darwinism, I think we each benefit from surviving all the things our environment throws at us. We are each trained differently, we should accept those around us and allow them to carry the slack in places we can not, and are not so trained. To disregard how our immediate or greater environment affects our personality with age would be so foolish.
Talking of change, your transition from actor to photographer was pertinent. How do the two differ?
There is great flexibility as an actor, you can show different temperaments to varying degrees, but I don't believe you have the same creative influence as you would if you were say a photographer, a director or a writer, or someone who is able to use their toys to construct a world around them. As an actor, I felt like I was playing with someone else's toys, that were not my own.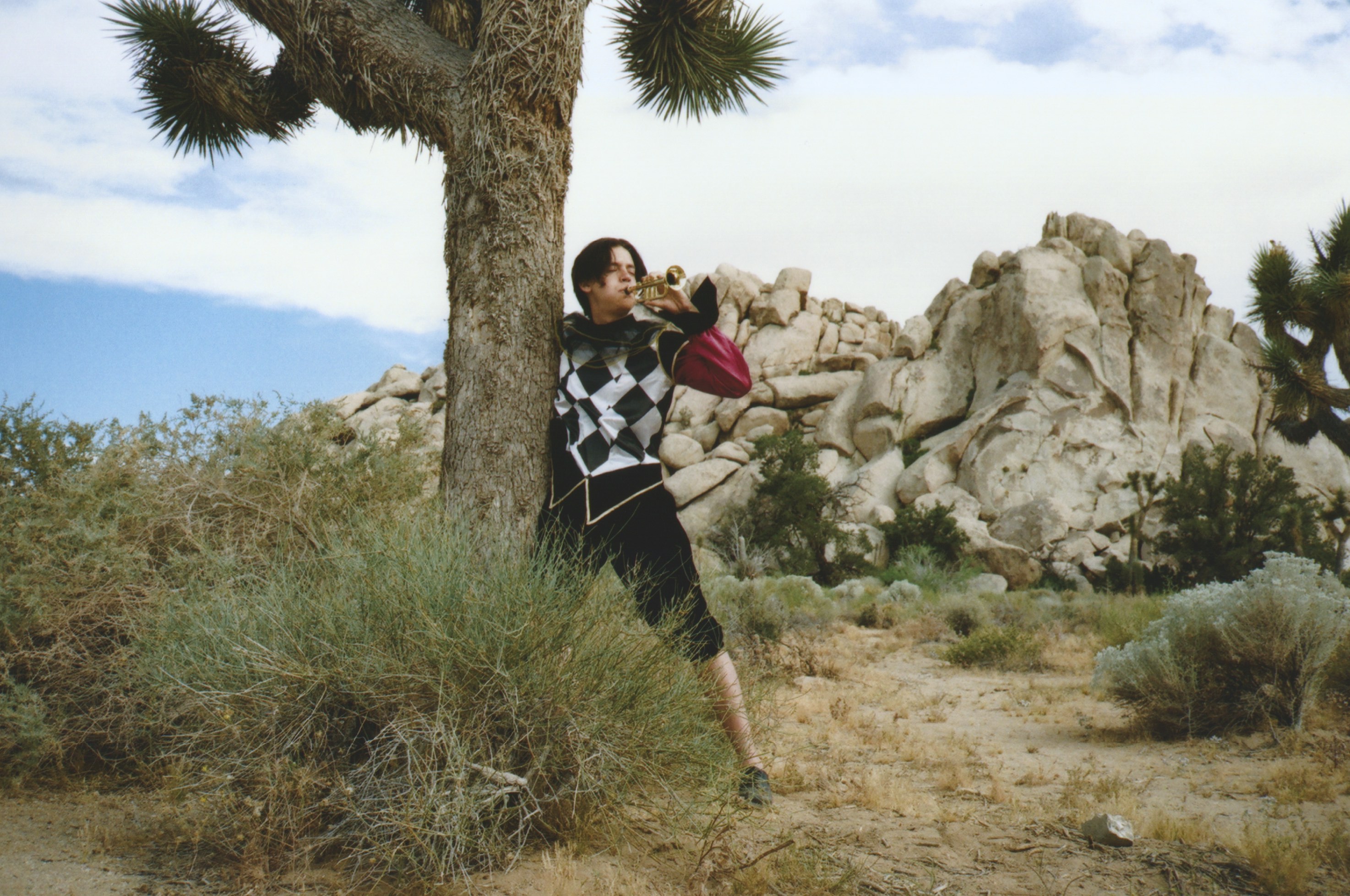 Which photographers are inspiring you right now?
Man, there are a ton. Ryan McGinley is one. He is also an example of a young photographer whose eye is kind of disrupting the oftentimes archaic associations with megalithic photographic figures in the photography industry. I've always been a big fan of Tim Walker. You know, now that I think about it Ryan McGinley and Tim Walker both have a strong association with the landscape, and so do I. My work is inextricably linked to nature. I love National Geographic and the dialogue it has with its photographers and their view of the world. Funnily enough, I'm not the most familiar with fashion photographers. I have a handful of people I'm drawn to, but the kind of photographic narrative I follow must include some form of escapism.
Are there any themes you are keen to explore in your own photography?
Escapism. It will always be escapism. The escapist narrative to me is a form of meditation. My work is very much informed by this notion of turning away, turning away from the public eye. I did this for many years, I turned away and now I'm throwing myself into a natural solitude that fills me with tremendous inspiration. So much of the fashion work I have done – if we are being truly honest – is an excuse to drag a high-fashion model, stylist and make-up artist into the woods so I can have some kind of natural meditation. My work must return to this. However, I'm also quite weary of talking about passion projects in too much detail, as I am a believer that the more I talk about these passion projects the more complacent I become about actually doing them.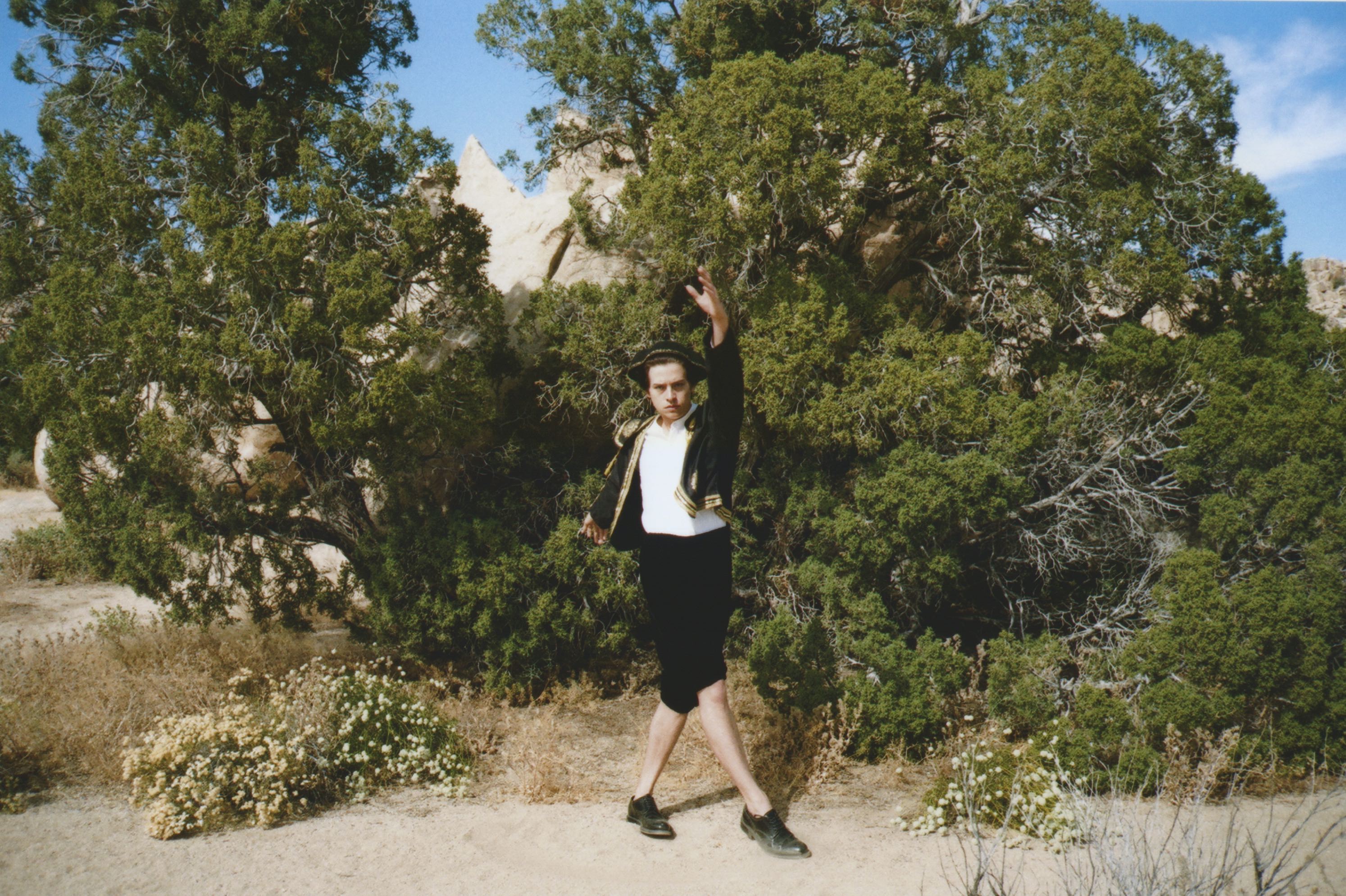 You have taken to Instagram to showcase your work. Do you see social media as a form of digital escapism or a restraint?
That's a very good question! I think escapism is directly informed by social media. I'm a firm believer that even when we are away from people socially, we have now become so concerned with saving face and holding appearance that escapist narratives have become a wonderful way of taking ourselves out of it all for a moment. If we were to look at the survival of print magazine, as an example of this. The National Geographic continues to truly defy the digital age and this is because they offer up an unparalleled form of escapism, a kind of travel narrative and you know, for lack of a better word, something foreign to themselves and to the audience they are selling it to. And, I believe that this yearning for that escapist quality is directly influenced by our feeling of necessary detachment from a more social, urban landscape. I'm also of a mind that hopefully this social media shit is going to turn around and some kind of non-conformist youths are going to rise up from the mud and say, "no more of this shit, let's make a return." I'm hoping for some kind of movement and a return to class, a return to adoration of the working class even if it's coming from a kind of misguided bourgeois. Let's return to a life more reduced and away from social media.
What's next for you Cole?
I need to make a more wholesome return to a kind of novelty that I first embodied when I started. So far this year I have focussed on commercial projects, now I need to make my passion projects a reality.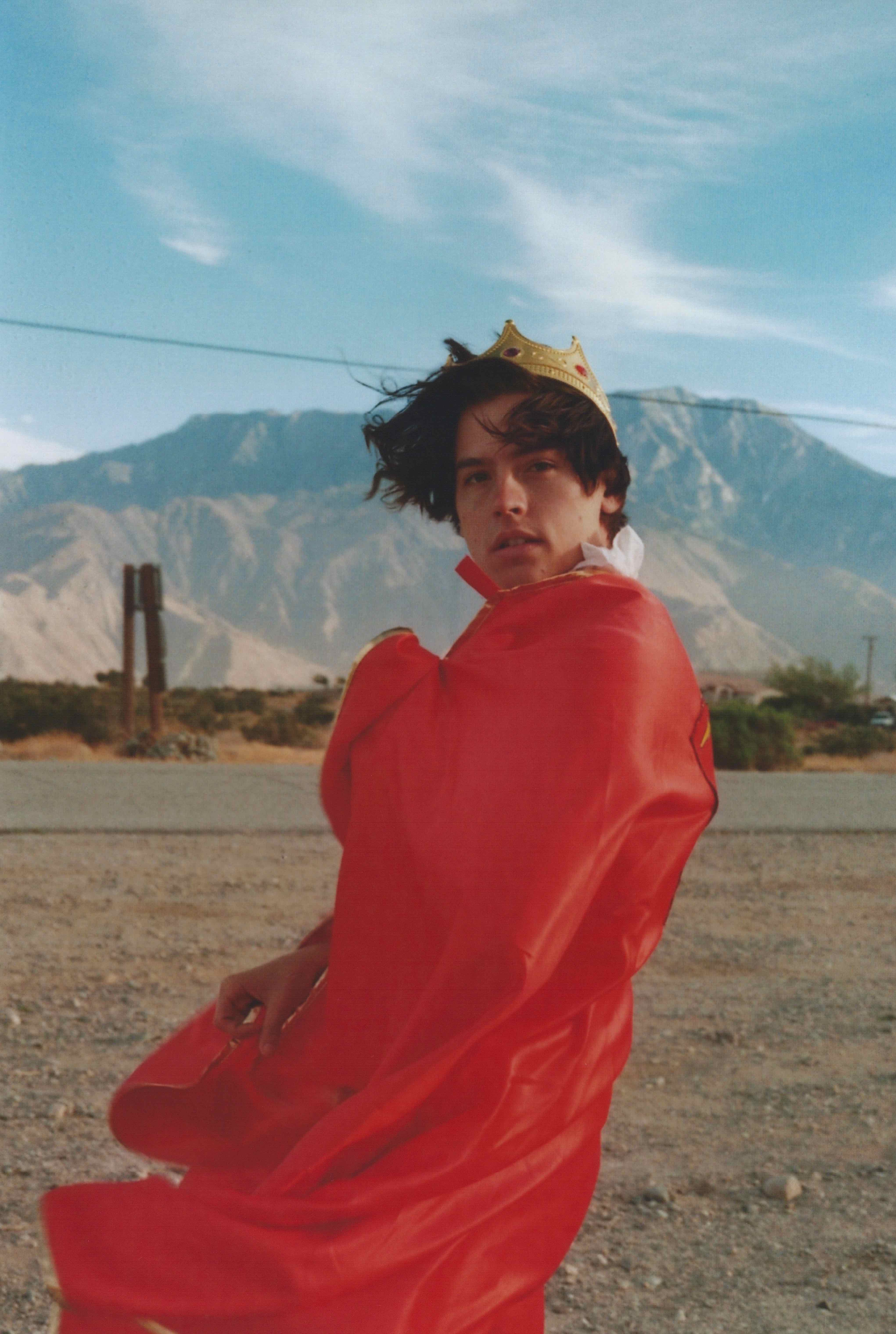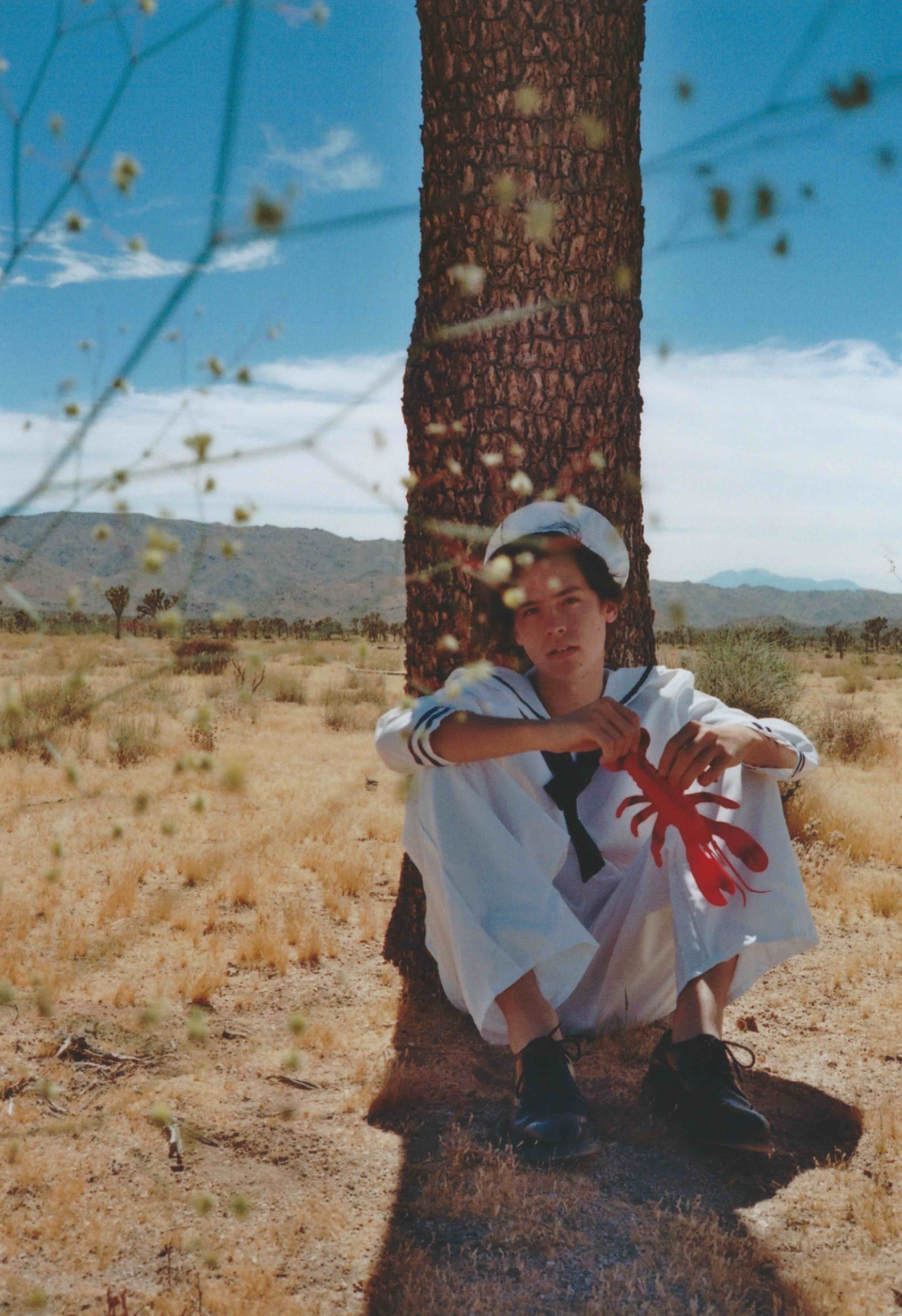 Photography and styling MIRIAM MARLENE WALDNER
Taken from INDIE #56, THE OUTDOOR ISSUE – GET YOUR NEW INDIE MAGAZINE HERE!