13th September will mark the opening of the sixth annual Berlin Art Week, during which dozens of performances, screenings, launches, and exhibitions will take place over the space of five days, spread across the city. The highlight of Berlin's contemporary art calendar, this week has something to offer for everyone. That said, sometimes too much choice can be a little overwhelming, so we picked out a few that caught our eye. You're welcome.
MOVING IS IN EVERY DIRECTION. ENVIRONMENTS-INSTALLATIONS-NARRATIVE SPACES at Hamburger Bahnhof, 17th March – 24th September
This exhibition traces the history of installation art from the 1960s until today with a focus on narrative structures. As visitors move through the exhibition, they explore expansive walk-in environments, video and sound installations, as well as cross-media works especially developed for the exhibition. The non-linear narrative structure, put forth by Gertrude Stein, to whom the exhibition title relates, serves as a starting point for exploring sculptural arrangements, image sequences, or spatially staged narratives. Artists shown include Isa Genzken/Wolfgang Tillmans, Joseph Beuys, and Qin Yufen.
WILSON DÍAZ. CHIMERA at daadgalerie, opening 15th September 19 – 21:00, exhibition running 16th September – 15th October
Born in 1963, in a coca-growing region of rural Columbia, Wilson Díaz grew up in close proximity to the armed conflict that has dominated the country's political stage – and visual culture – for over half a century. The installation "Chimera" narrates a cultural history of how government institutions, private corporations, the guerilla, and even the cartels wielded their economic interests and ideological positions through popular cultural forms. Díaz uses both documentary-style videos of the everyday lives of guerrilla soldiers politicised regions of Columbia shot on a cheap, hand-held video camera, as well as album art spanning decades including that for singles recorded for presidential elections and examples that represent a guerrilla aesthetic. During Berlin Art Week, Díaz will also discuss aspects of Colombia's musical and political culture in a "lecture-performance."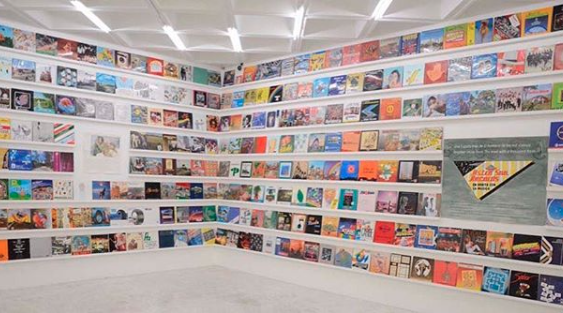 BOROS COLLECTION, 15th — 17th September; 16th & 17th September 10am—6pm special hours for Berlin Art Week that do not require registration
The Boros Collection is a private collection of contemporary art, housed in a converted bunker dating from 1941 since 2008. It comprises groups of works by international artists dating from 1990 to the present. The new presentation of the Boros Collection presents newly purchased and site specific works in combination with works from the 1990s and 2000. Special opening hours on 16th and 17th September that require no prior booking are the thing to get excited about here, since the collection can usually only be seen on a few guided tours running each day, generally booked up months in advance.
WITHIN THE SERIES "YOU WANT KILIMS, BUT I DO FILMS" — ART AND CULTURE IN TURKEY ARTIST TALK AND PRESENTATION WITH MIRKAN DENIZ at Akademie der Künste, exhibition running 14th – 24th September
The political and societal upheaval in Turkey has significantly changed the working situation of people engaged in the cultural sector. In response, the Akademie der Künste is presenting a new event series "You Want Kilims, But I Do Films", (quoting Kurdish born film director Atif Yilmaz) which artists, writers, journalists and scholars will provide insight into their current practice and report on the working conditions prevailing in Turkey. To mark the beginning of the exhibition on 14th September, the Zurich-based artist Mirkan Deniz will present two artistic actions based on the historical-political conditions of the Kurds and their current living situation in Turkey.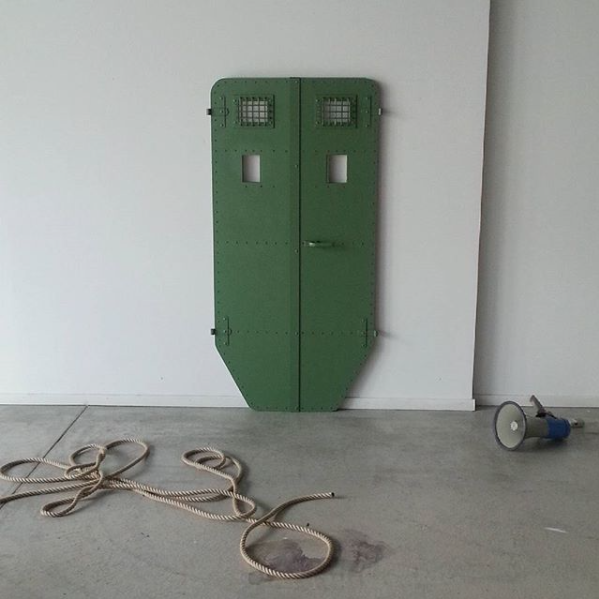 LA > X LOS ANGELES ARTISTS IN BERLIN at Kino Arsenal, 13th September 10 – 22:00, opening 12th September 19 – 21:00
To mark the 50th anniversary of Berlin and Los Angeles' becoming sister cities, film curator Marc Glöde and collector Axel Haubrok will be holding a film festival that focuses on artist films from Los Angeles. The focus of the festival is the fact that despite all their differences, Berlin and Los Angeles share many things too. Importantly, both cities can both look back at a long film tradition, sharing a lively experimental film scene. While in Los Angeles aspects such as light, landscape, Hollywood, and performance play an important role, in Berlin questions of the political, of urban development, migration, and institutional critique are central. With free admission, the aim is to provide a broad audience with access to art films that are otherwise only shown at galleries or fair booths.
Featured image Sammlung Boros via Instagram.