Launched in 2012, the H&M Design Award is a prestigious accolade intended to find the most promising designers of the future. Supporting and celebrating the work of graduating designers, the winner is awarded a prize of €25,000 as well as a six month-long paid internship at H&M's Head Office in Stockholm, working alongside the design team. All finalists, including the winner, are awarded €5,000 for making it to the final. The 2017 winner has been announced as Central Saint Martins BA and MA graduate Richard Quinn, whose eye-catching and sinister whole-body garments are covered in bright and contrasting prints.
We spoke to H&M's Head of Design Ann-Sofie Johansson about sustainable fashion, Quinn's work, and what it takes to make it as a designer today.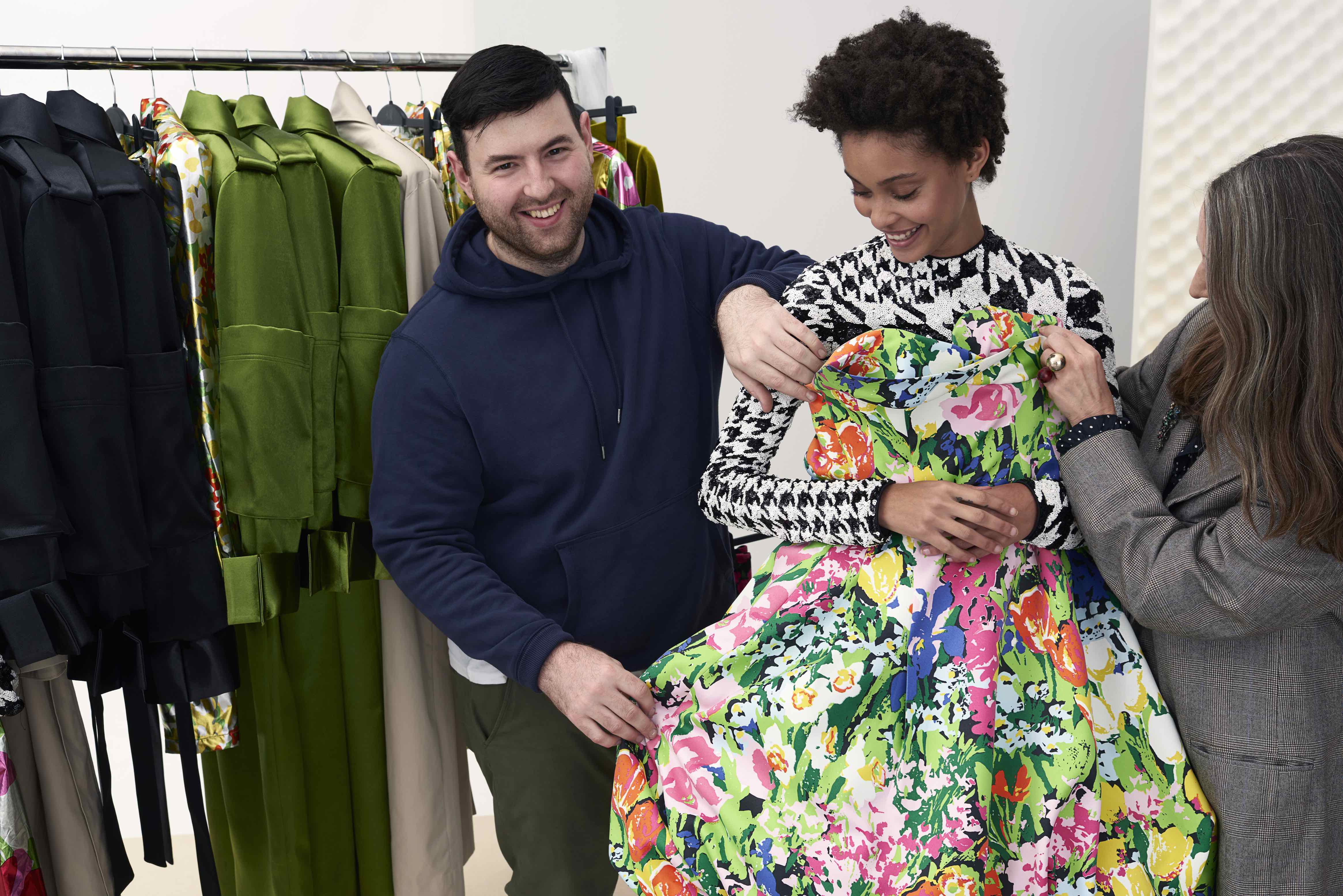 The H&M Design Award is now in its 5th year. Why do you believe – as an international brand like H&M – it is important to support young fashion talent?
There are so many talented young designers that need support to get their careers started. The purpose with this H&M Design Award is to encourage young designers' future careers, as well as to inspire the upcoming generations of designers to actually become designers. We hope that the publicity the winner and also the finalists will get, as well as the award in itself, will help them to start their design career.
However, it goes both ways. Through H&M Design Award we have also come into contact with amazing design talent. We just recently hired one of the finalists from the 2016 H&M Design Award for our own design team.
What qualities were you looking for in applicants for the H&M Design Award this year?
There are several criteria that the jury look at when choosing the winner. The H&M Award is based on students' final BA or MA projects, so graduating is the first hurdle. When going through the applications we look at the level of creativity, innovation, craftsmanship and also of course that the collection is well-made and co-ordinated.
Richard Quinn's graduate collection was pretty avant-garde. What steps will he be taking when adapting his designs for being sold commercially, and how will he work with H&M on the collection?
Richard's graduate collection was absolutely amazing! Together with Richard, we have developed the collection to suit H&M customers, but still stay true to Richard's original design and vision. Richard and H&M's design and production teams have worked very closely together, and the samples of the final pieces for H&M has been approved by Richard.
Richard was previously supported by the Stella McCartney Foundation, which promotes ethical fashion, for his MA degree, and aims to work sustainably on his own label; H&M has also made pledges to sustainability and ethical fashion. What further steps need to be taken for fashion to finally be sustainable and ethical?
It is inspiring to see that sustainability is important for young and extremely talented designers like Richard Quinn. H&M is a global brand and we are using our size to make a difference, but there are many things to be done with in the textile industry, take for instance circularity and the possibility to use recycled materials, just to give one example.
What skills and traits do you think a young designer wishing to make it in the fashion world today must have?
I believe that what is most important that they stay true to their design and don't sacrifice their independence. At the same time, you have to be business savvy to survive. I believe that Richard is a great example, having invested the prize sum in a print studio that is now up and running and at the same time he continues to design his own collections.