There is a fetishistic ghost hoovering over our wardrobes this summer. Choked collars, rubber mackintoshes, and spandex leggings hit the runways. But when was fashion introduced to fetishism? Maybe during the Renaissance when Catherine de Medici started flirting with the corset at court in order to ban thick waists. Or maybe during the sexual liberation movement in the 1960s and 1970s when fashion and fetishism delivered the first fetish item to achieve a popular acceptance, the kinky boots. There is no secret that shoes – whose fetishism is usually called retifism – is one of the most common types of artefacts people develop fetishes for. Through our editorial "At your feet", taken from the INDIE #55 Summer 2017, The Obsession Issue, photographer Michiyo Yanagihara and stylist Alex Baker shed lights on how obsessed we are with the 21st century's shoe of desire, the trainer, and the streetwear realm.
Socks BURLINGTON, Dress FREYA DALSJØ, Vest JIL SANDER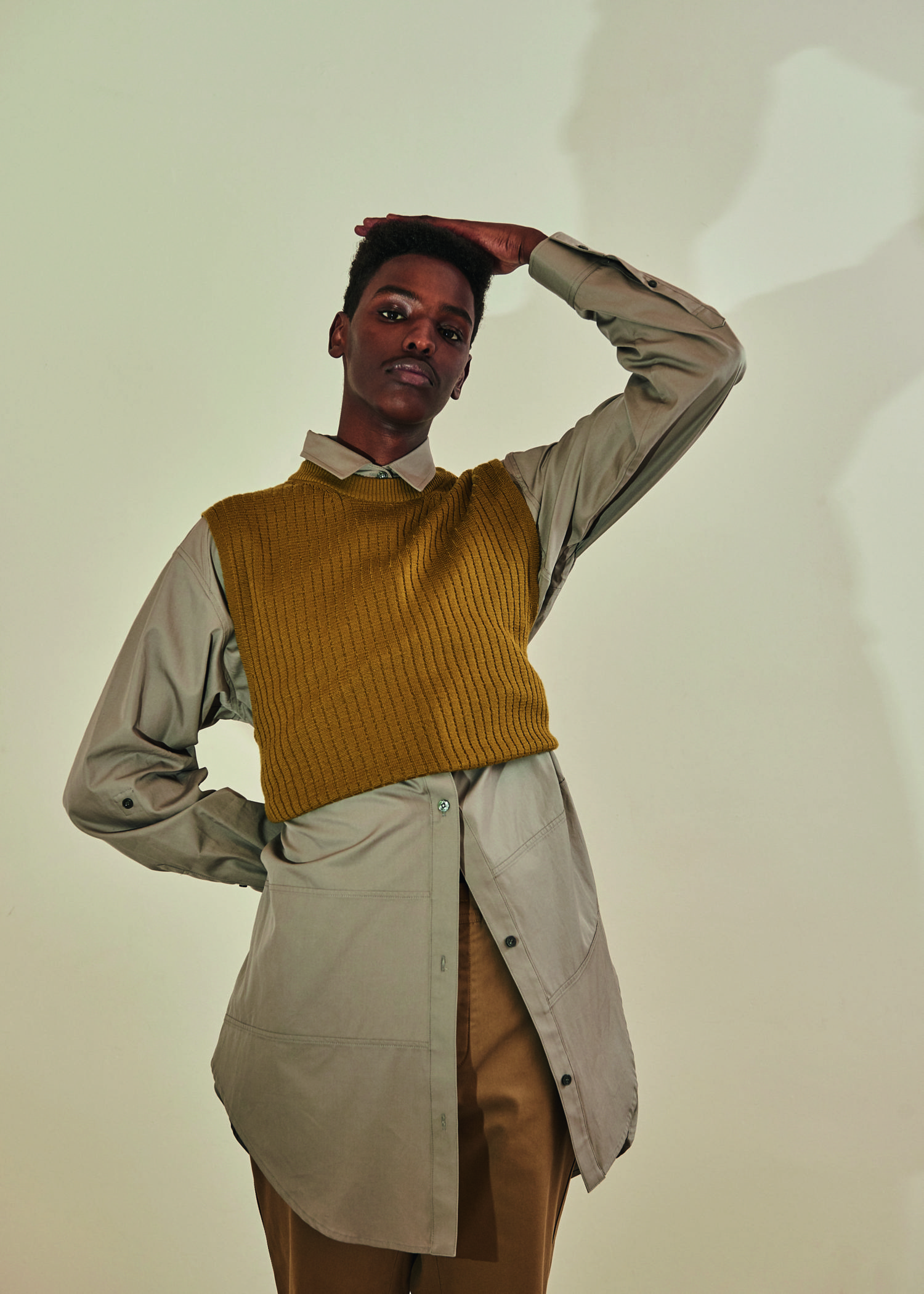 Sweater vest WOOYOUNGMI, Shirt MARCELO BURLON, Trousers MONCLER
Alexandra wears: Jacket JOSHUA MILLARD, T-shirt ELLESSE. Jibriils wears: Socks BURLINGTON, Trainers DC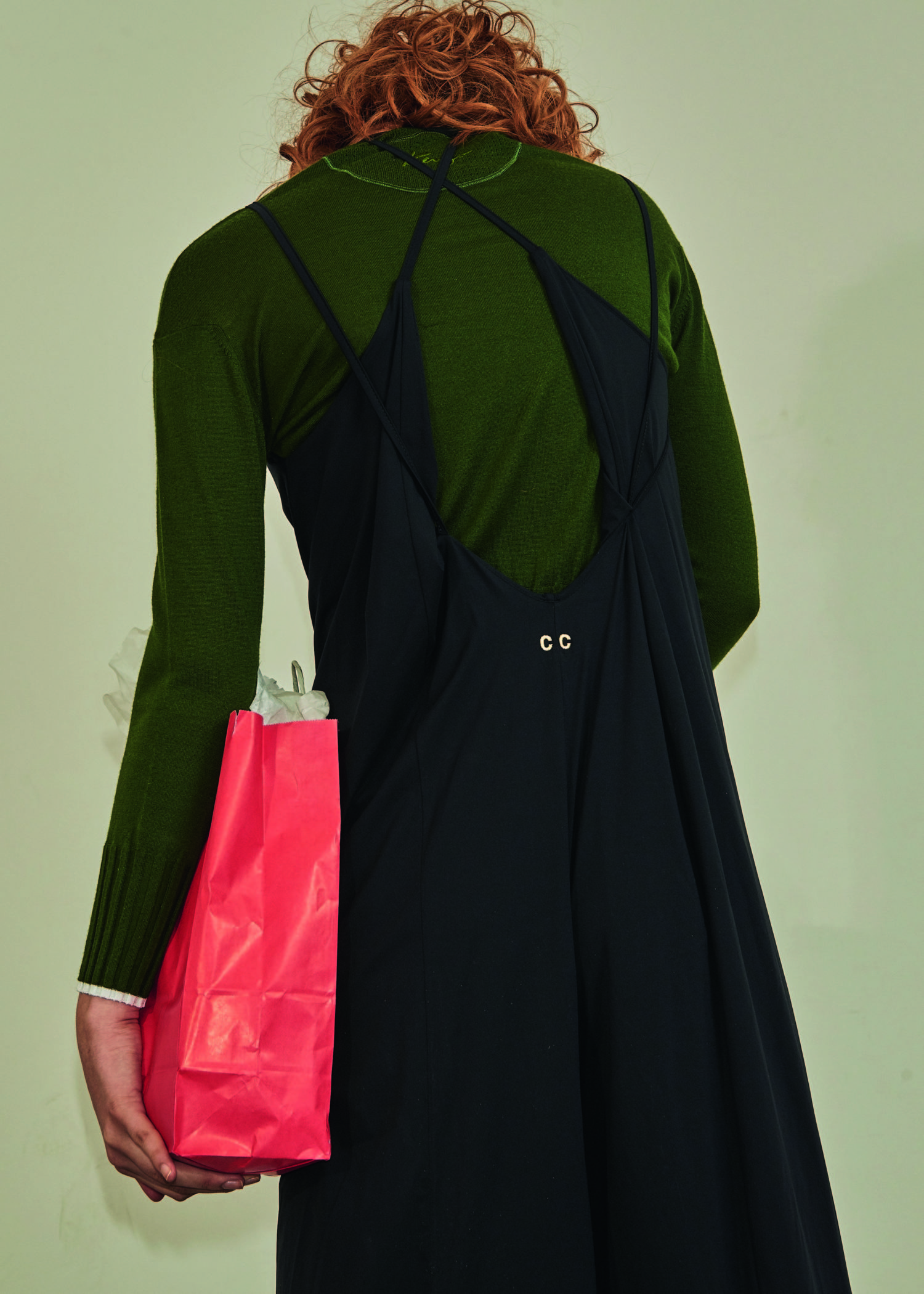 Jumper KENZO, Jumpsuit CHARLI COHEN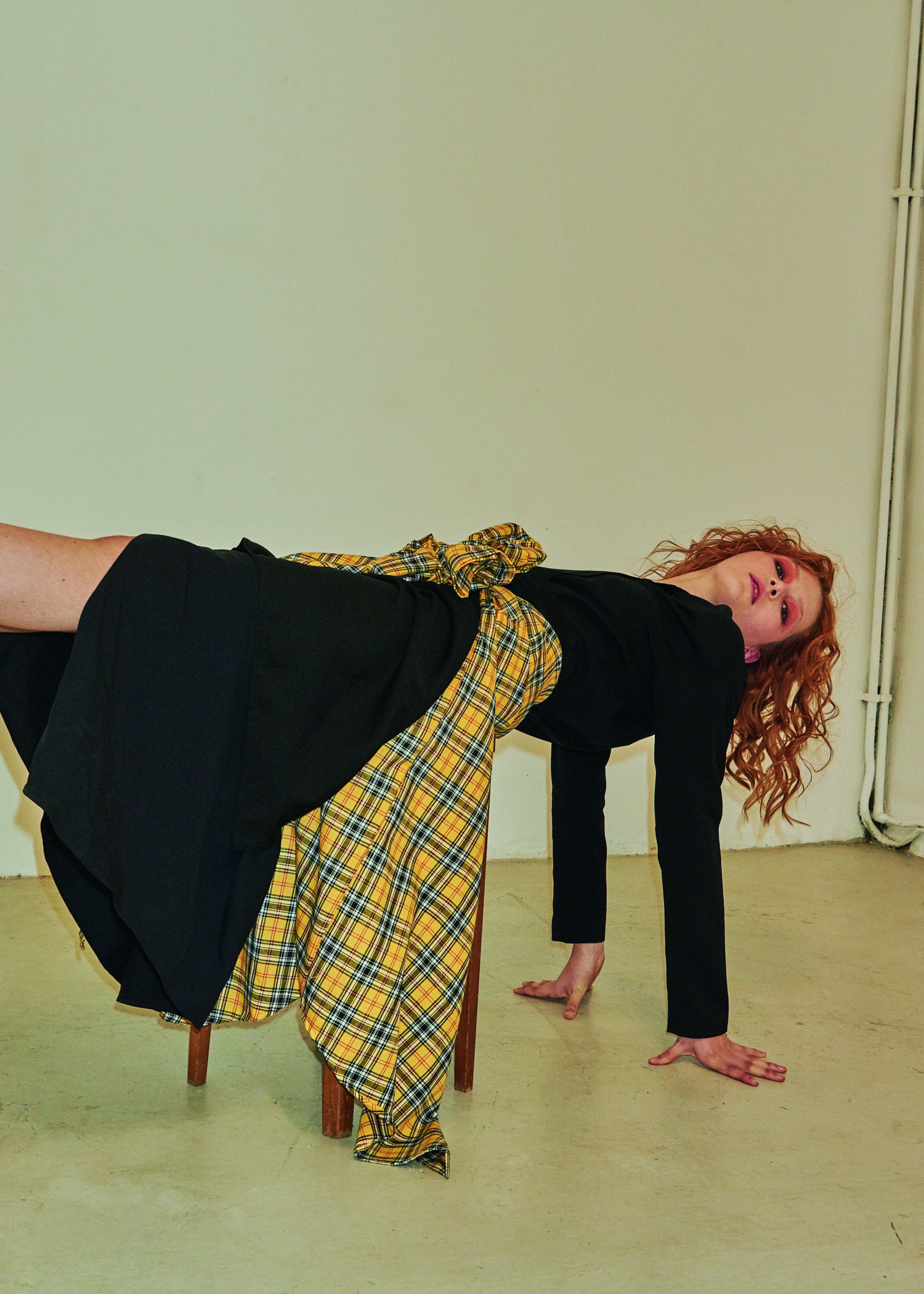 Dress JIL SANDER, Apron skirt CAPLANENTWISLE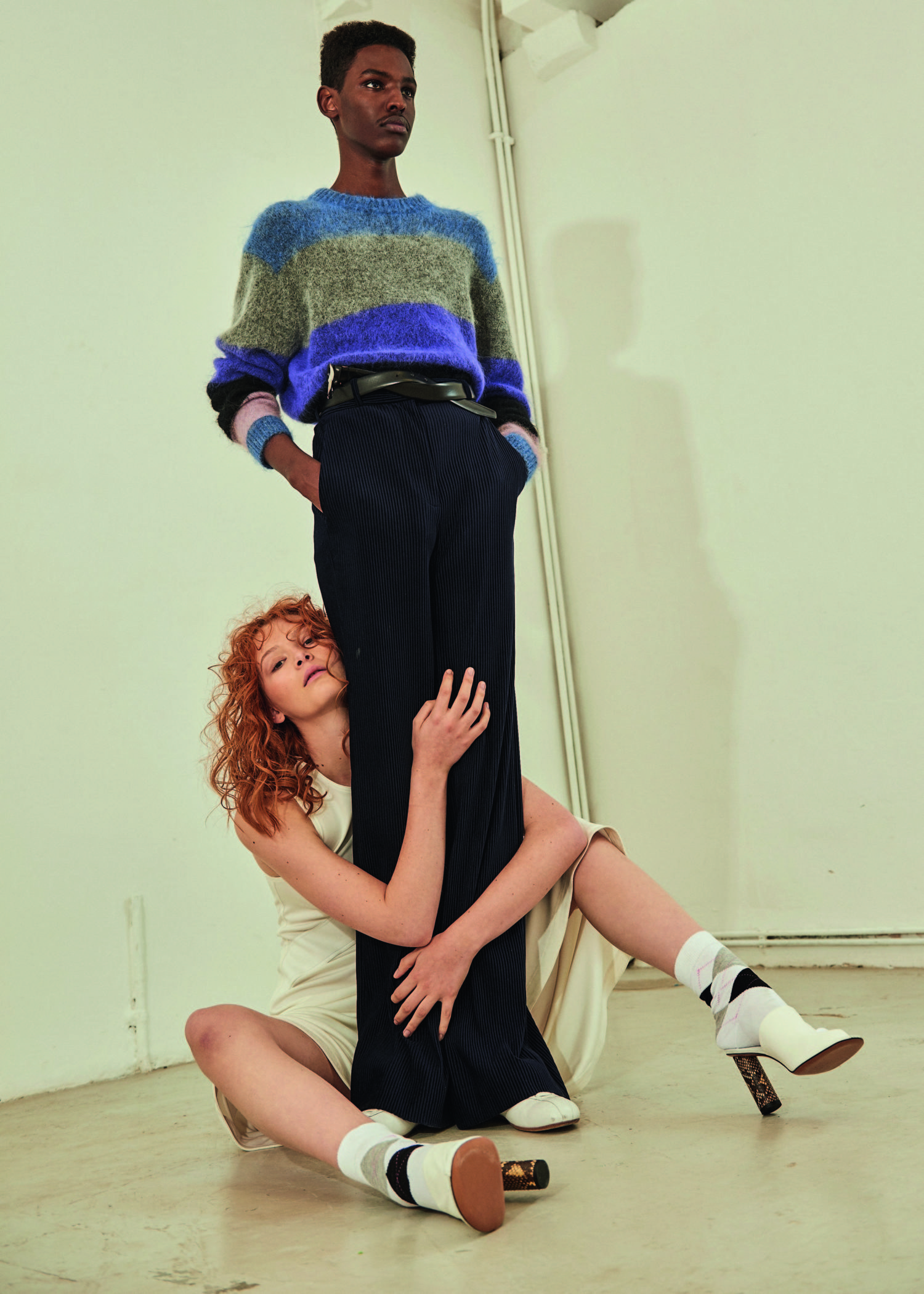 Jibriil wears: Jumper and trousers ACNE STUDIOS, Belt Tiger of Sweden, Shoes WOOYOUNGMI. Alexandra wears: Dress and shoes CÉLINE, Socks BURLINGTON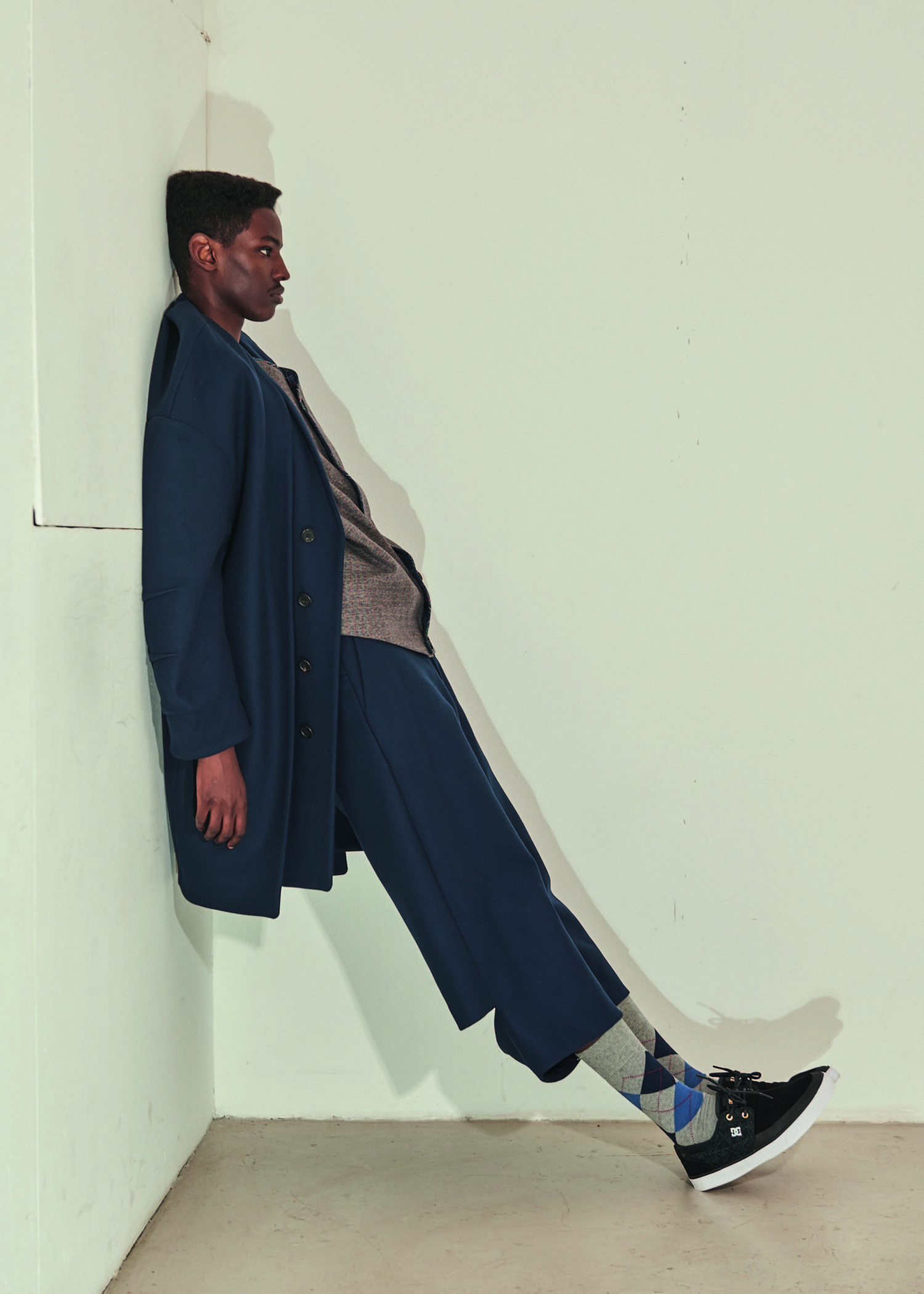 Jacket and trousers CHALAYAN, Waistcoat VIVIENNE WESTWOOD, Socks BURLINGTON, Trainers DC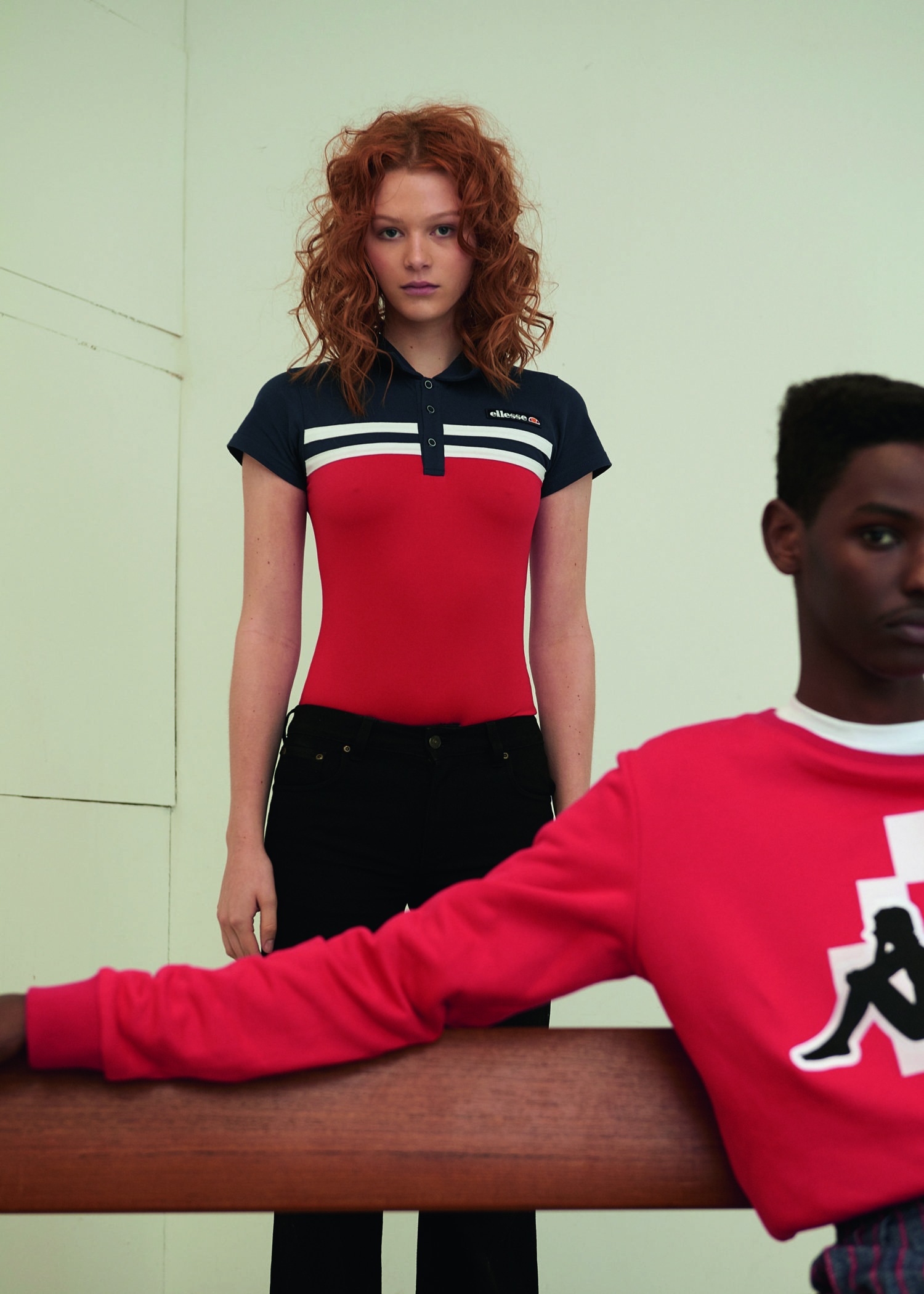 Alexandra wears: Leotard ELLESSE, Jeans ROCKINS. Jibriil wears: Jumper MARCELO BURLON X KAPPA, T-shirt TOPMAN
Photography MICHIYO YANAGIHARA, Styling and creative direction ALEX BAKER, Hair MIHO EMORI, Make-up KSENIA GALINA using Mac Cosmetics, Models ALEXANDRA WRIGHT / STORM, JIBIRIIL OLLOW / WILHELMINA, Styling assistant JULIA VELAZQUEZ.