Purposefully disregarding any stereotypical roles constructed by society, Alejandro Gómez Palomo and his label Palomo Spain are on a quest to let menswear and opulence collide, resulting in progressive ideas rethinking current visualizations of what it means "to be a man". With this approach, Alejandro Gómez Palomo has managed to develop an almost magnetic effect on the industry – despite, or maybe exactly because of, being based in the south of Spain, a long way from the hyped and honored capitals of the fashion world. When showing his S/S 18 collection in New York, Hari Nef and Ryan McGinley sat front row. A nomination for the LVMH prize followed just a few weeks after. Through his designs, he is looking to question attributes still seen rather binary within menswear: masculinity, sexuality, identity. His first collection, A/W 16, was constructed around Virginia Wolf's gender swapping novel "Orlando" from 1928. To this date his clothes are mainly bought by women, despite being shown on men. For Alejandro Gómez Palomo, these developments are as natural as they are necessary.
Alejandro, when designing do you have gender in mind?
I think gender is overrated. Although I design with the idea of a man, because that's what I know how to do, I feel like a garment shouldn't intentionally be made for men or women. When working on my clothes I get inspired by things like a historical piece that was once worn by a woman or a silhouette that was originally feminine. I just then happen to include that into menswear.
While gender might not be that important to your designs, sexuality is all the more. Your last collection, A/W 17, was even called "Objecto Sexual".
I wanted to give sexual value to the clothes, to create a feeling of desire for them. I was thinking about what a big part sex plays in our lives and how it sometimes drives our bodies. When you see the pieces you should desire them, you should get excited about them.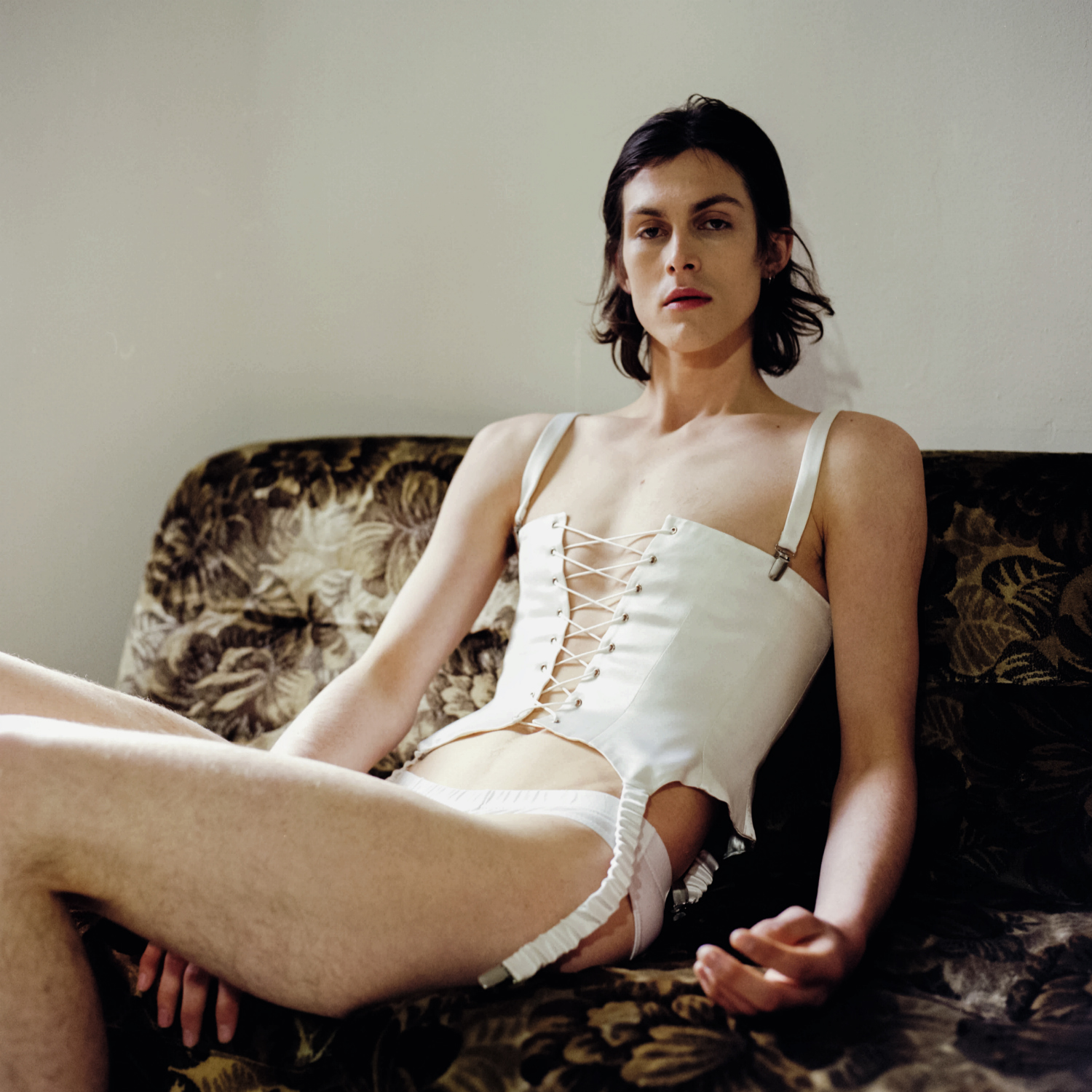 How can clothes achieve to evoke these feelings?
It's a mix of the clothes per se but also the mind-set of the wearer. I had this idea of what someone would put on to get attention, to be a bit provocative. It was all about boys going looking for other boys, seductiveness, and also the power of virginity. Something that is so alluring yet kind of forbidden, very fragile and delicate.
Attributes still not necessarily associated with fashion's common understanding of masculinity and menswear, it often seems.
For me, masculinity is more of an attitude. It doesn't have much to do with what you wear. With the right body language boys can look really masculine in my clothes although they might be wearing something extremely embroidered. We should get used to the fact that there aren't any gender stereotypes in terms of fashion anymore. At the end of the day a piece of clothing can be worn by whoever wants to wear it.
That also links with your combination of menswear and couture aesthetics, a field of fashion traditionally reserved for womenswear. Can you pinpoint where the desire to intertwine these influences came from?
What really opened my eyes to fashion was my time studying menswear in London. While going to London College of Fashion I was also working in the luxury division of the department store Liberty. Being surrounded by couture pieces from all different periods and designers, and dealing with these clothes everyday, I started to appreciate the value of couture and also what the customer is looking for when buying something that is not new. You want to be able to collect and cherish it forever. Working there and studying menswear really shaped my aesthetic, it now is heavily influenced by that knowledge and attitude towards fashion. And then I also threw my Spanish heritage and all the tradition that comes with it into the mix.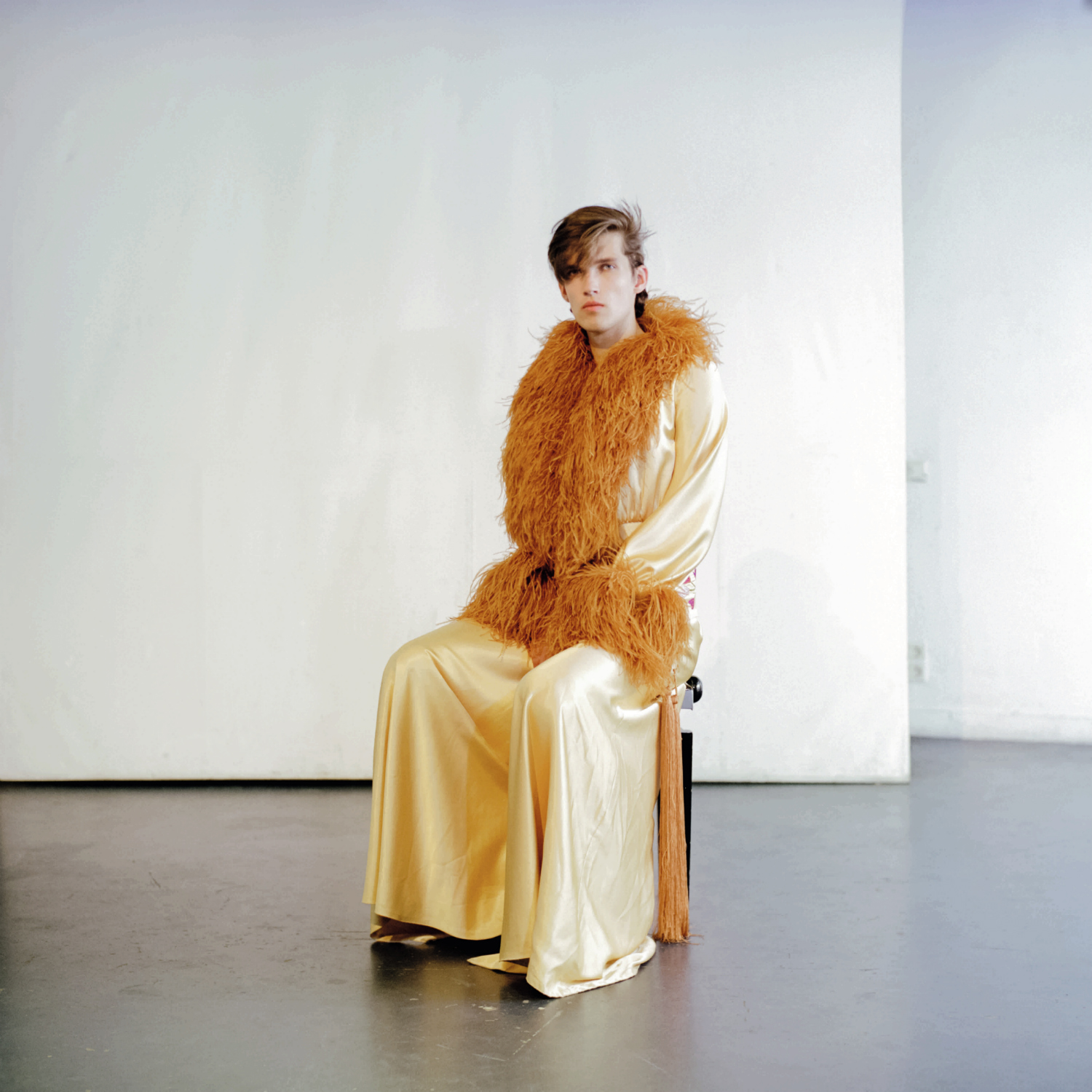 After your studies in London you immediately returned to the South of Spain where you grew up. What made you decide it's best to set up Palomo Spain there?
I lived in London for six years and when I finished university I was just very tired. Every time I went back to Spain during that time I realized what a quality of life you have here as opposed to living in London. It's things as simple as being able to meet up with friends and family everyday. I started renting a little studio here and produced my first collection "Orlando" in that studio, just one seamstress and me. Then I realized doing everything from Spain could actually work. The seamstresses I'm working with now I've known since I was a kid. It's very quiet and relaxed here, there's a lot of light, and, most importantly, I'm able to concentrate on my work one hundred percent.
Sounds like work for you first and foremost equals passion.
Particularly if you're a designer, fashion just becomes your everything. It's something that completely takes you for months, from the first sketch to the finished show. You have to really obsess over it to get to places that haven't been explored before. You have to try and take it further with every collection.
Can there ever be anything like a finish line?
No, there's always going to be more. I feel like pretty much everything can be done in fashion right now. Sometimes I wonder if my own work is too much but then I think to myself "Who says it is, it's perfectly well!" We shouldn't be worrying about what is allowed or normal and what isn't all the time. There can never be too much, otherwise we'll get bored.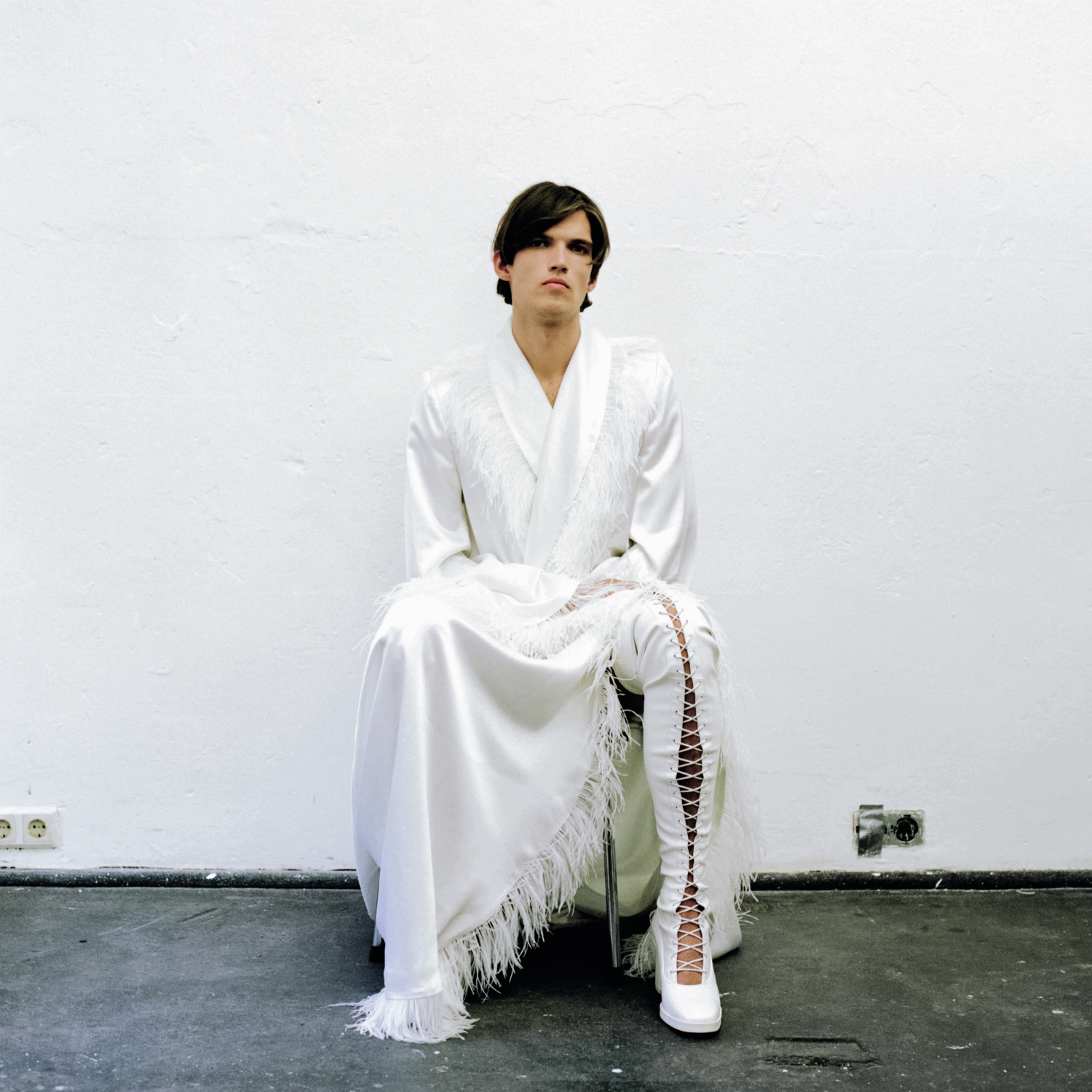 Is that hunt for more, for the unexplored also what brings the out-of-this-world feeling to your collections?
For me it's just much more interesting diving into fantasy as opposed to focusing on reality. Reality often is a bit boring. But my fantasy isn't a world full of fairy tales it's just a better world, a fancier world, a bit more glamorous world. The pieces I start a collection with always are the crazier ones, the ones where I know they might not necessarily sell but they 
will look good in a photo and I just love to make them. I then build the rest of the collection with pieces that are a bit more down to earth, a bit more wearable. But those first pieces, they are my fantasy.
Where do the two, fantasy and reality, intersect?
I think a lot of people, including myself, live in that exact world in-between fantasy and reality. Most of the times I am surrounded by others that inspire me, that I want to see, that understand me. It's only when I go on the street that I'm suddenly confronted with how different lives can be and how different people's perceptions are. That's the moment I realize there are people that don't get the way we dress, don't value what we do, and don't understand our concept. For me, that's always quite a shock.
With your eclectic clothes and your very idyllic work environment, do you feel like your fantasy ultimately is the better reality?
In my opinion the world I live in is quite ideal. What I do is treated as completely normal as everybody has the same mind-set. I think people should focus on their own problems and goals more instead of trying to criticise others. That's what I hate the most, judgement and prejudices. Everyone should be free to fully embrace what he or she truly loves to do.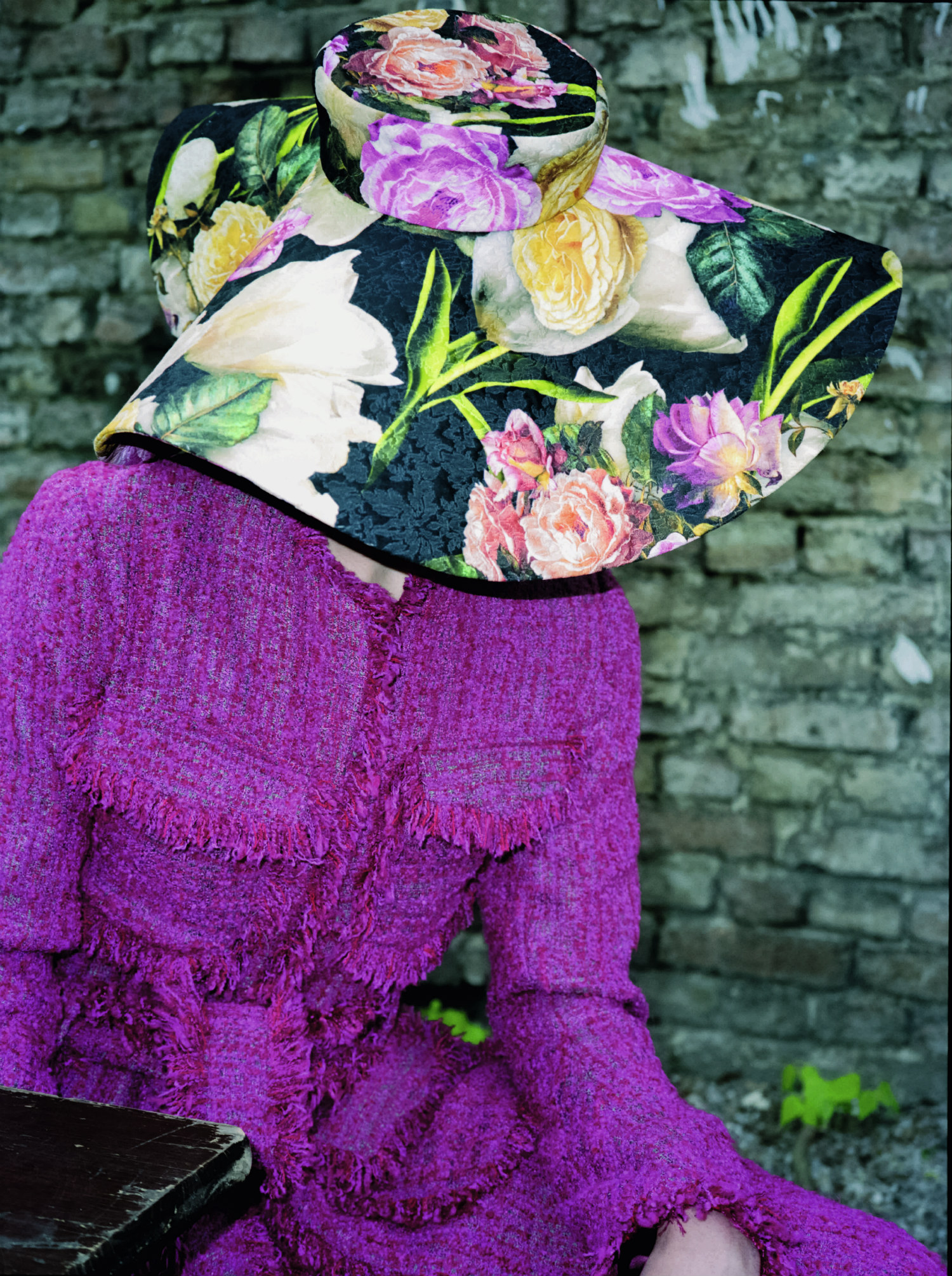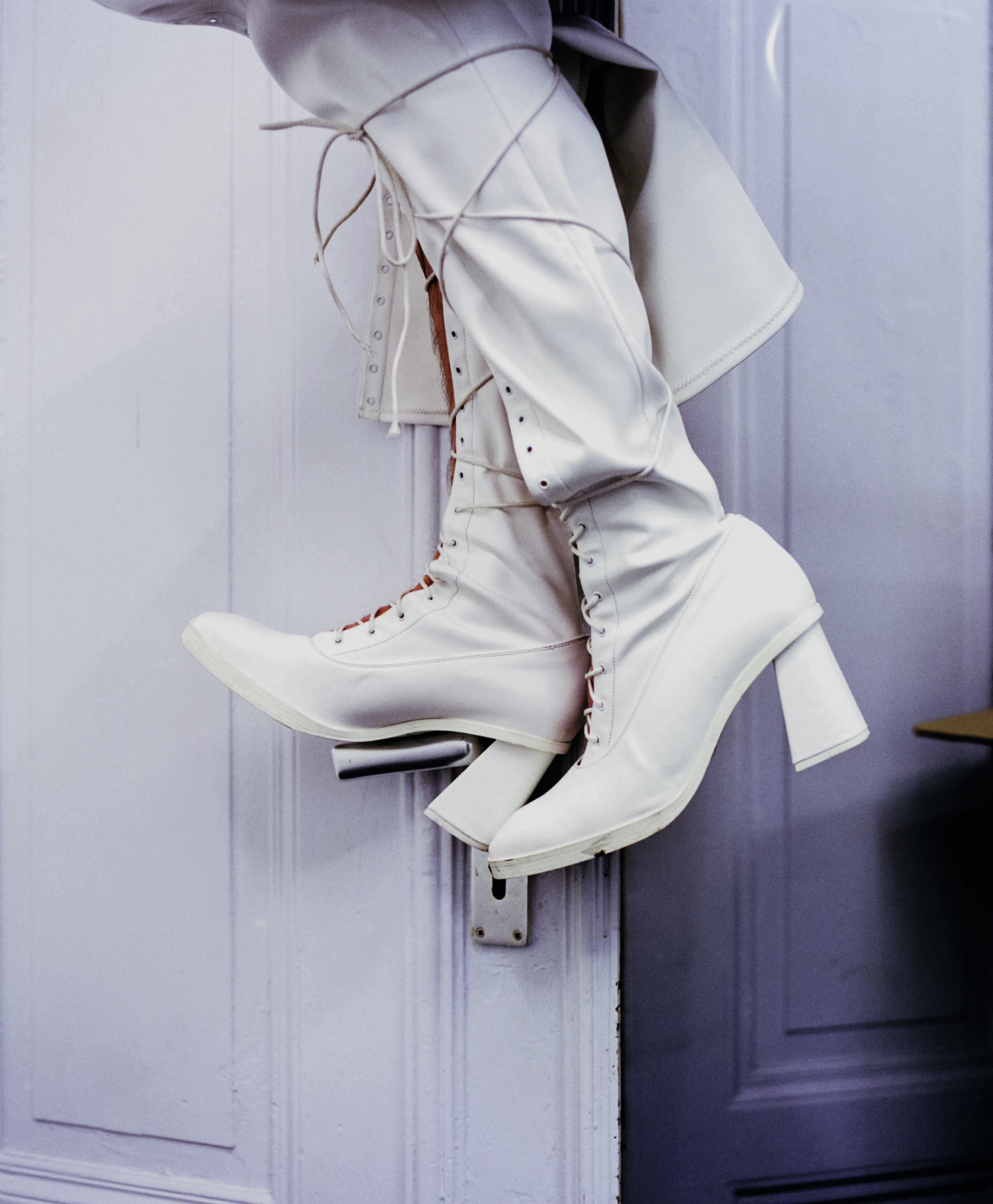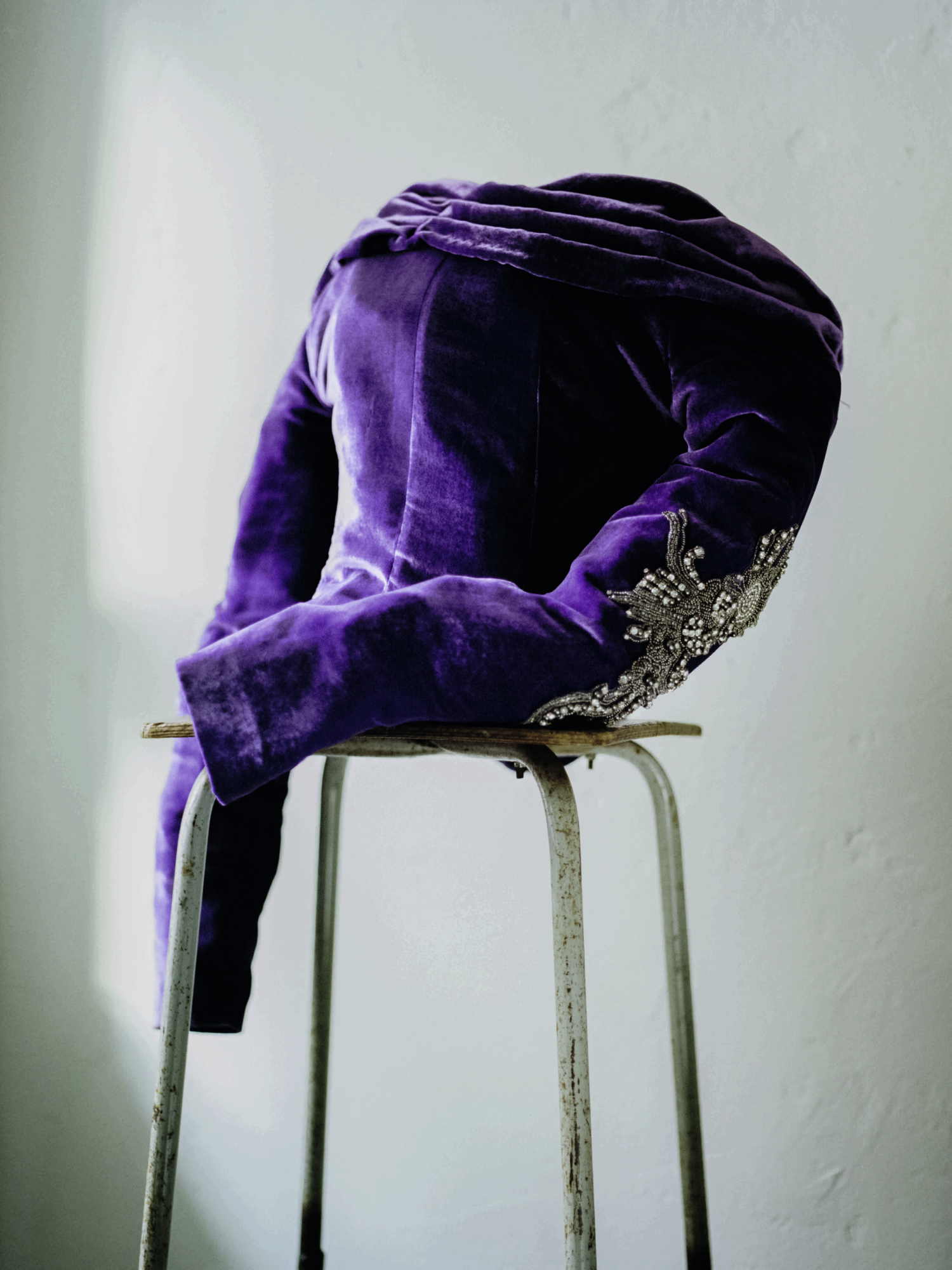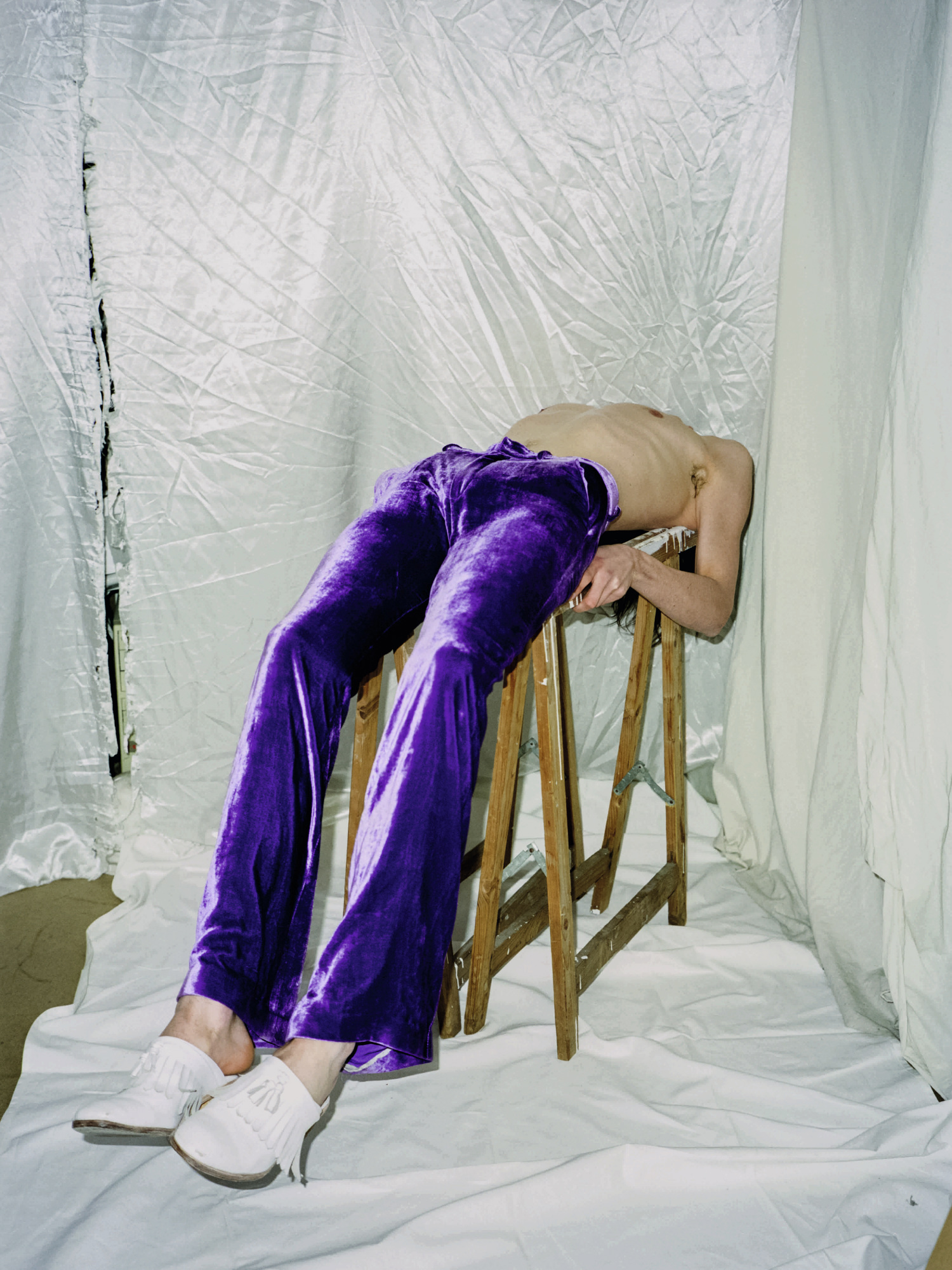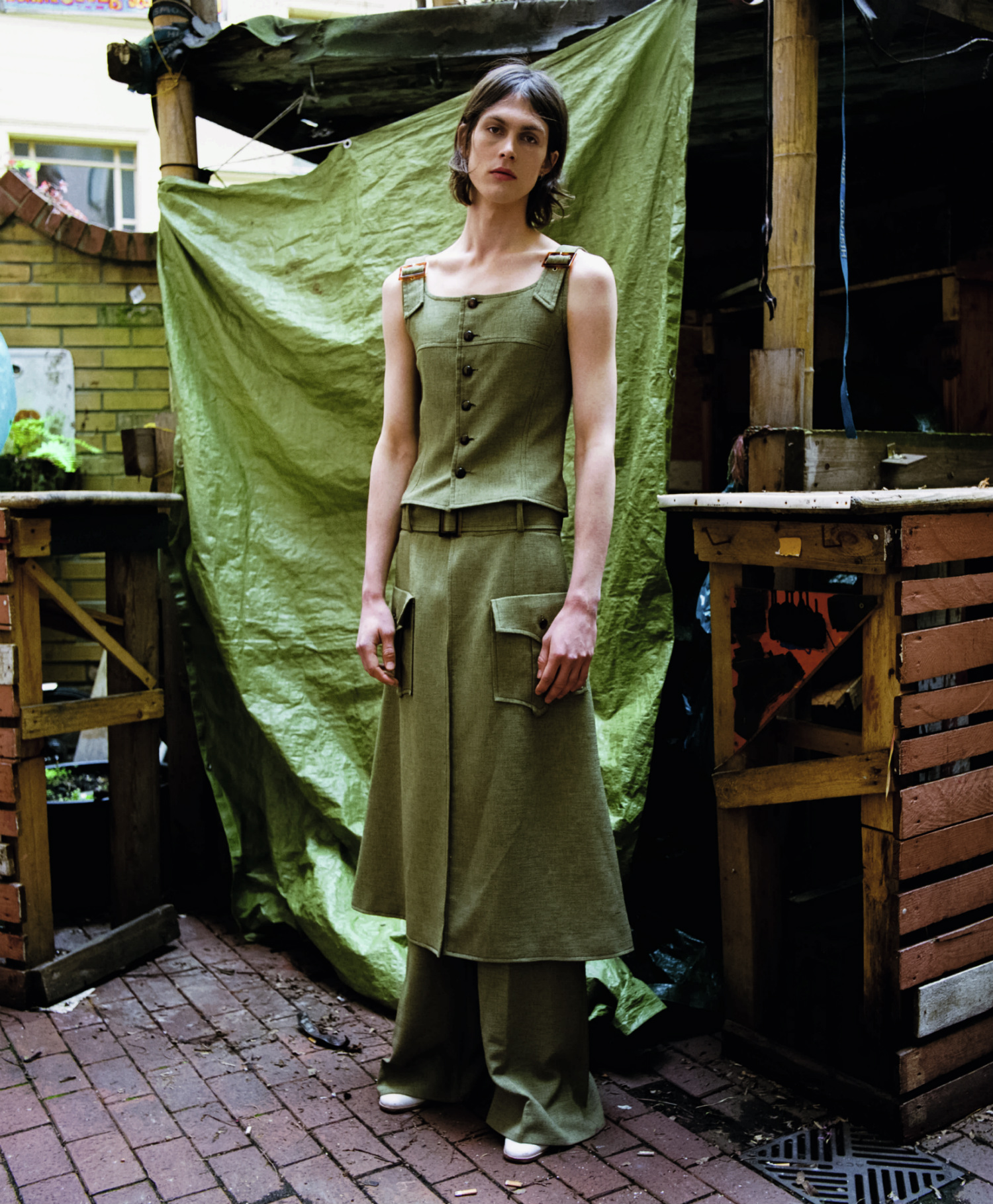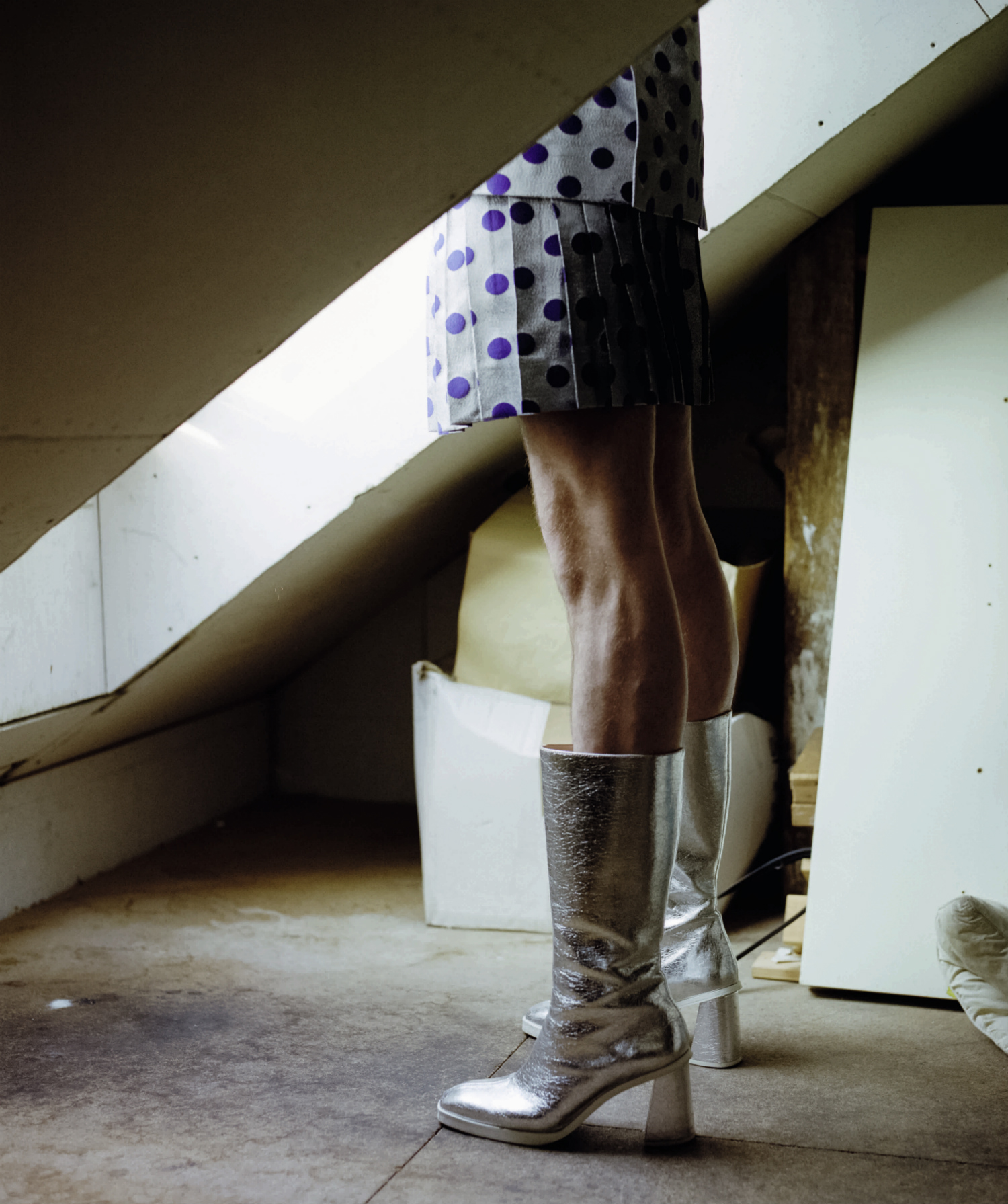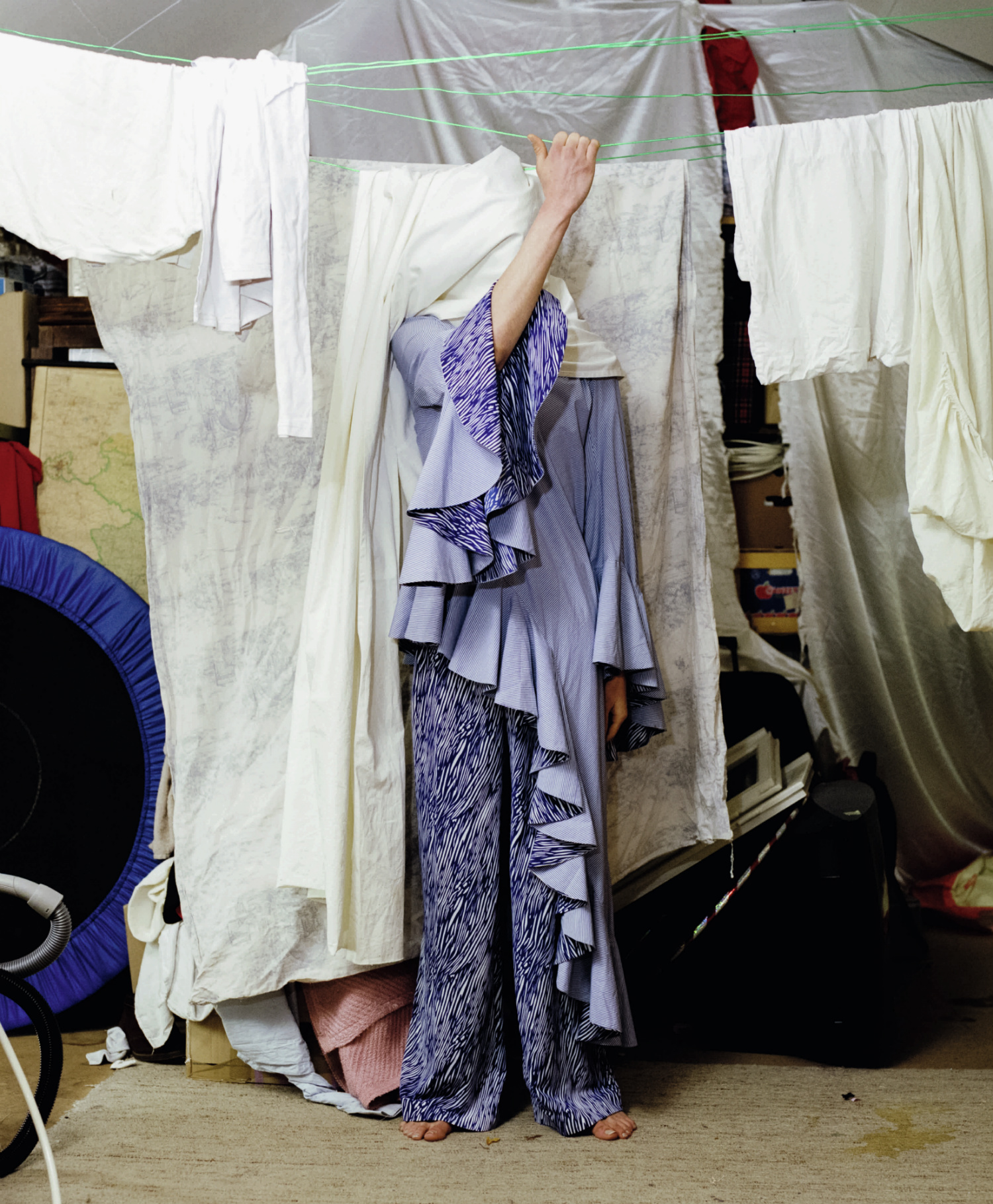 All Clothing Palomo Spain S/S 17
Photography: Søren Drastrup
Styling and creative direction: Tim Heyduck
Hair: Noriko Takayama
Make-up: Peri Rana Hueck
Casting: Gabor Szabo
Photography assistant: Caro Siegl
Models: John Cleworth / Pma models, Jonathan Kaspar / Viva
Special thanks to our location kule e.V.
Interview by Trisha Balster
Taken from INDIE #55 Summer 2017, The Obsession Issue