On Thursday July 6th, Last Heirs hosted a presentation of their debut collection at Rosenthaler Studios. Entitled "Works in Progress," the event had so many attendees that a queue of guests snaked out onto the street outside.
The young international collective headed by Lea Roth and Maximilian Dörner is the next in a growing roster of Berlin-based labels offering something new to fashion, including fellow collective GmbH and Swiss-born brand Ottolinger. Last Heirs had critical acclaim and hype even before its first collection was released, and despite a minimal online presence.
While guests moved freely around a staged atelier, the presentation explored themes of construction, application, self-fulfillment, and discipline through various industry projects performed by models: a photoshoot, a press department, screen printing… The garments themselves intersected workwear and club culture references, juxtaposing blue and orange with black and white, PVC with denim.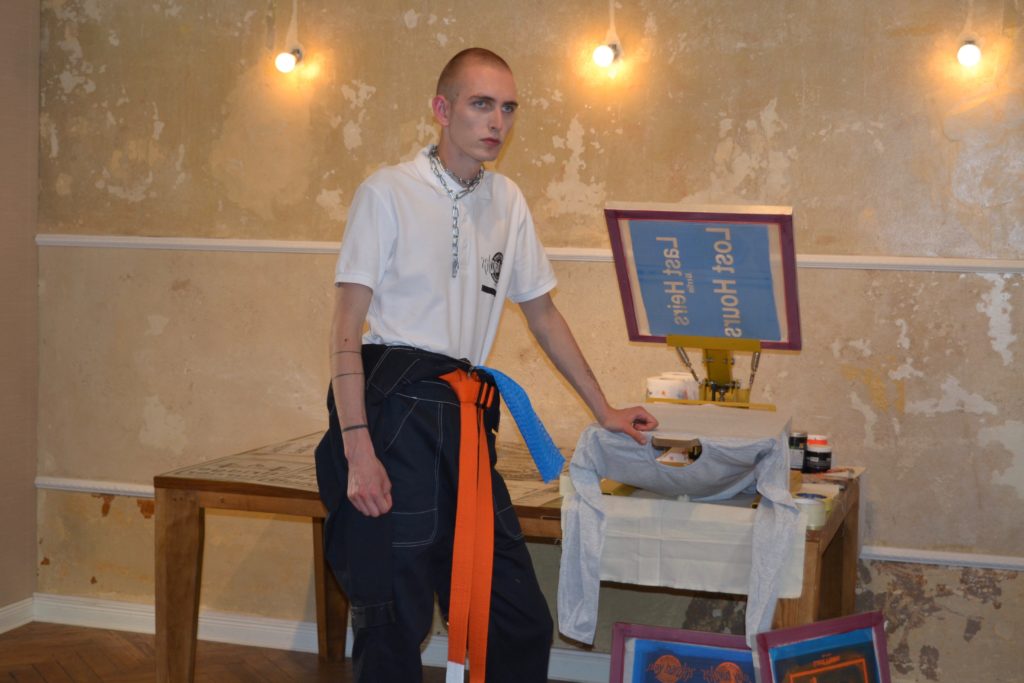 We had the chance to throw some quick-fire questions at Lea and Max, talking about the Last Heirs "family," the birth of the collective, and personal style.
When and how was Last Heirs born?
Last Heirs was only very recently formed, when a whole bunch of us from different parts of the industry, models, designers, pattern makers and everything in between came together to create something new, debuting our first collection at Mercedes-Benz Fashion Week Berlin in the presentation format you saw.
Your presentation during Fashion Week was packed – but you have very little online presence. How have you managed to garner so much attention when numbers of hits and followers seem to be pretty important in a brand's success nowadays?
Hmm, we guess it has to do with the fact we all come from the industry, and a lot of people had been waiting for us to make a move, finally create something of our own. So when we did, people were very excited, and eager to support what we all came together to do. We didn't want to just have people come because of our followers or hype, we were happy they came to see us.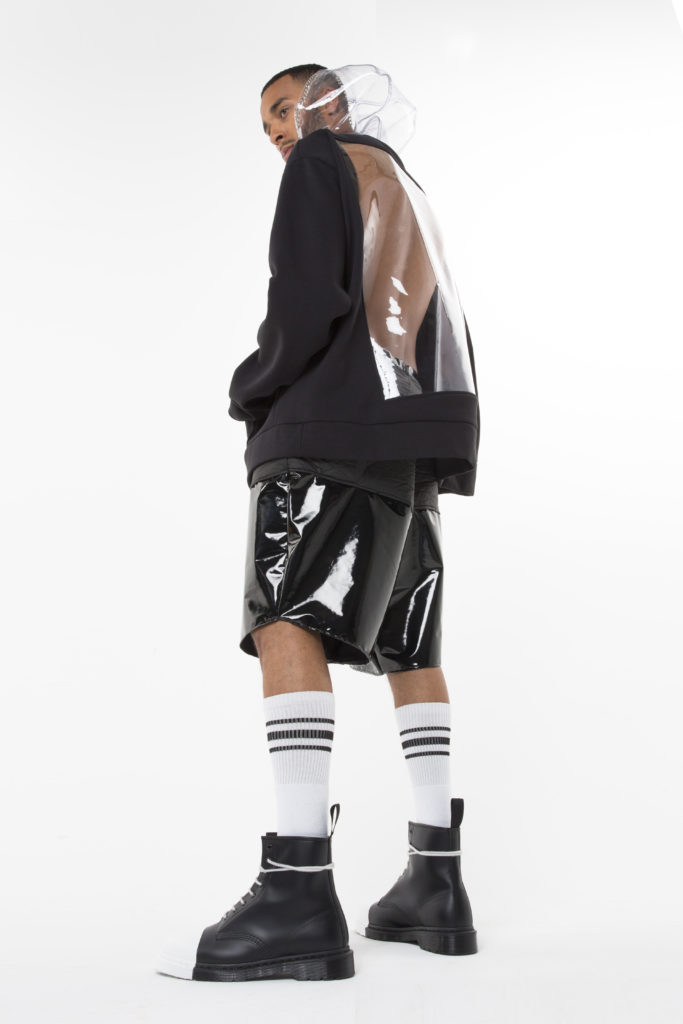 Last Heirs is a collective and at the end of the presentation you referred to "family." How does the collective work and where does the idea of "family" come into it?
Well, all of those involved were already like one big fashion family prior to Last Heirs, supporting each other, working together on projects, travelling across the globe and seeing each other at different fashion weeks in different cities. The collective just sort of organically evolved, everybody who wanted to contribute some part of themselves, and it all wove into the amazing collection we showed. Family for us means we support each other, we create together and we open up new platforms for new projects that everyone can get involved in.
A lot of young brands are choosing to do presentations rather than traditional shows. Why did you choose to do this and how did you come up with the concept of the presentation itself? 
Yeah, we saw a lot of presentations in London and Paris at the past few fashion weeks, and had talked about the format a lot amongst ourselves. We love the idea of being able to create a space a little more at the intersection of art and fashion than runway, where there are a few more freedoms to show the world that we wanted for our guests to dive into. The concept came from a lot of things, we'd always been very caught up in process, in the work itself, and loved the idea of sharing that with our guests also, share our passions.
Do Last Heirs' pieces reflect your personal style?
Yeah, some of them certainly do. The collective style comes into it here again, there are pieces in the collection that very much reflect a particular member of the family's style, but it all comes together as what we see as one pretty balanced whole. Maybe that's sort of the undertone, a collective collection, showing that plurality in a way that makes sense, just like we all make sense together.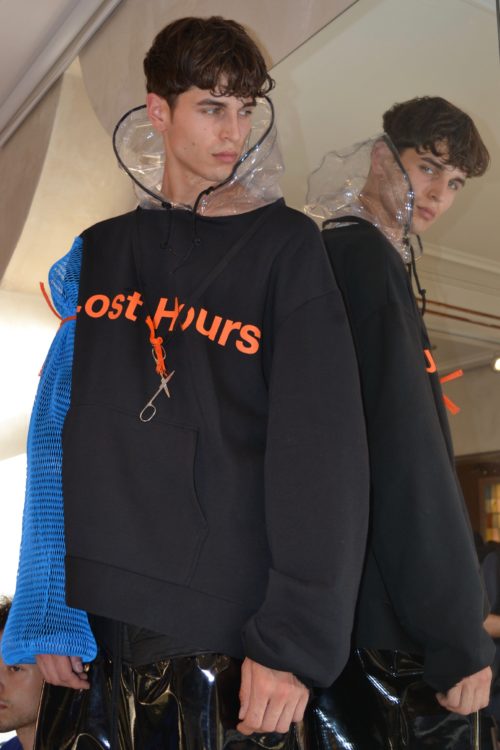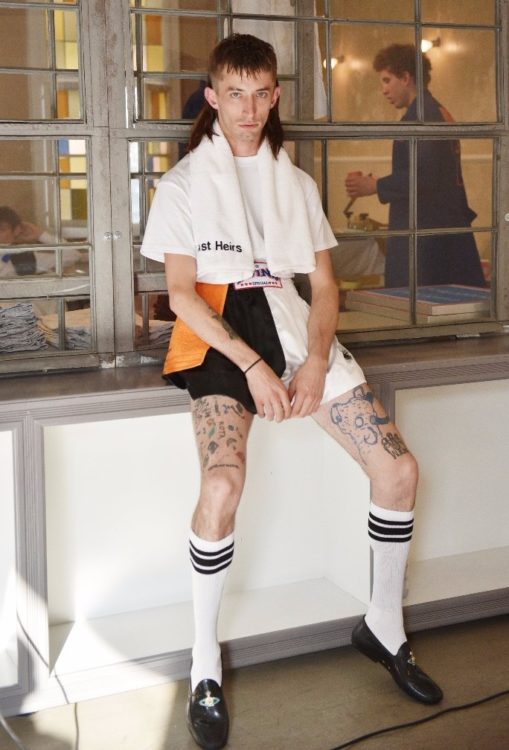 Featured image Schah Eghbaly.
Models featured Elias Gozal, Aaron Marx, Merle Japp, Joshua Bowman & Enrico T.