As often as colors are associated with certain moods or feelings, for fashion designer Tatsuro Horikawa they especially represent times – more precisely: the future. Not one to dwell upon nostalgia, the Japanese designer primarily works with black to create a versatile background for ideas pushing towards the new, the exciting, the change. Founding avant-garde label Julius in 2001, Horikawa originally set the brand out to be an audio-visual art project, focusing on music and graphics as opposed to clothing. Fast forward three years, the designer's deep connection to musical underground scenes has evolved into him wanting to create a whole world for other people to dive into, which just happens to be most easily accessed through garments – hence the Julius, as a clothing project, was born.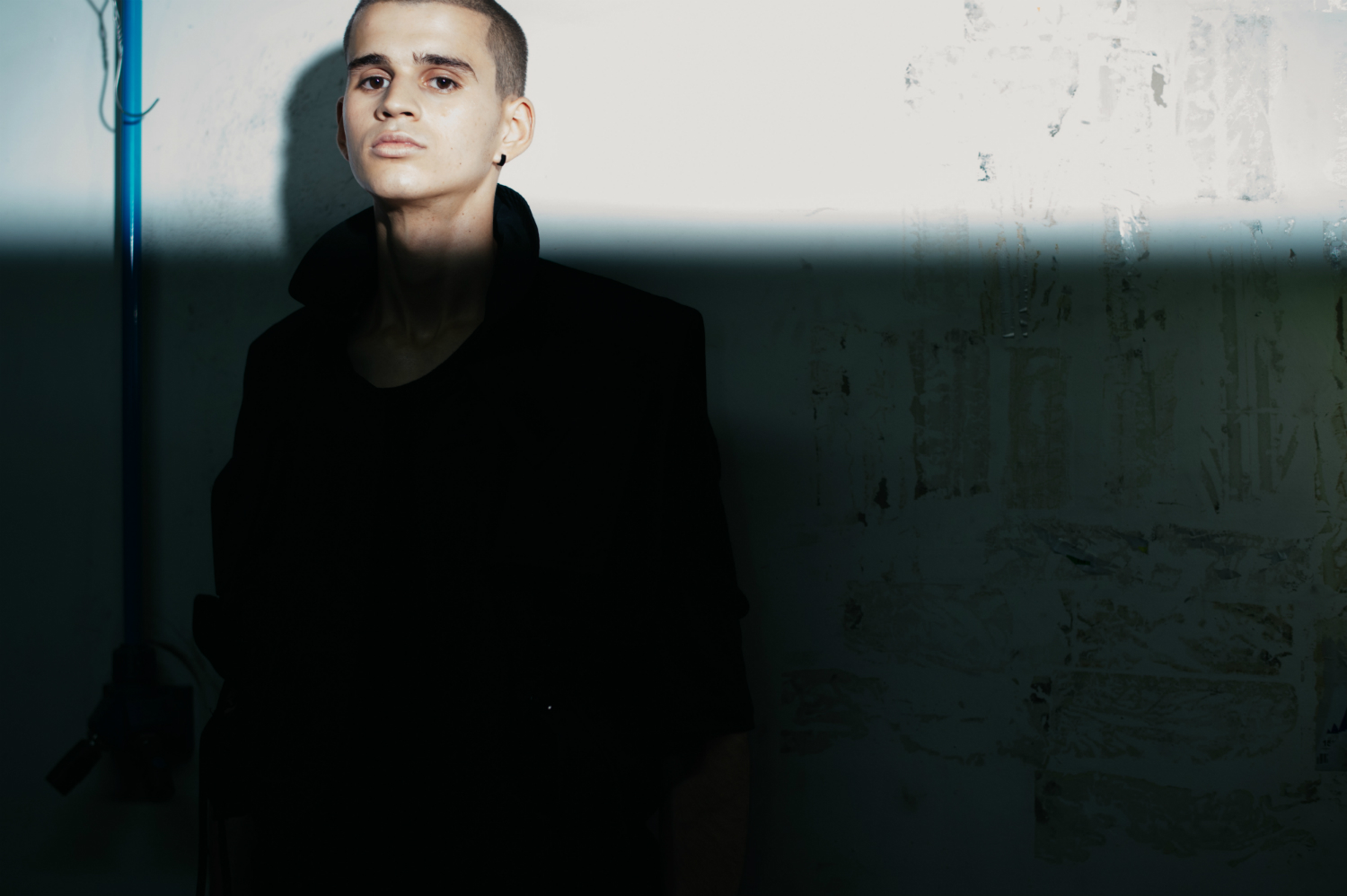 Already designing his first music related T-Shirts during the 90s, it especially is Horikawa's love for techno that predominantly informs Julius to this date, with the designer being an integral part of Paris Fashion Week Men's and his heavily youth culture related approach one of the most distinct voices currently putting Japanese fashion into sentences, or shapes. For his A/W 17 collection for example he teamed up with Berlin-based producer and DJ Lotic, who put together the soundtrack for the show in January.
Saying that "music creates a culture, and mode is only possible as pieces of culture – only because there is music, I am able to make clothing," when we interviewed Horikawa about the collaboration back then, it quickly becomes clear that music for the Japanese designer isn't just a way to create a backdrop for his collections, but a necessity that lets these clothes come about in the first place, and an integral part of his creative process, he added: "First, I will listen to music thoroughly. Hundreds of records! Find the sound I like for the collection, and narrow it down for the sense of the times."
When thinking about the current social, political, and cultural climate, the sense of the times, a lot of roads lead back to U.S. president Donald Trump, to inequality and discrimination. Horikawa tackled these issues, and especially the situation in the U.S., by referencing the American hardcore punk scene that emerged during the early 80s for his S/S 18 collection just shown in Paris. Fuelling the clothes with a sense of rebellion and refusal to conform to ridiculous decisions imposed by the government, Horikawa had Julius not only tap into a feeling still as seemingly ubiquitous with today's youth, but also keeps on connecting it to fundamental values of the avant-garde: ditching the common and continuously striving for the new, with a sensibility for introducing the audience to previously unexplored fields. With music, and especially techno, as an endless source of starting points, for Horikawa and Julius that untouched ground most often reveals itself as the intersection of clothes and music, of the haptic and the acoustic, striving to create an offering much broader than just what you wear.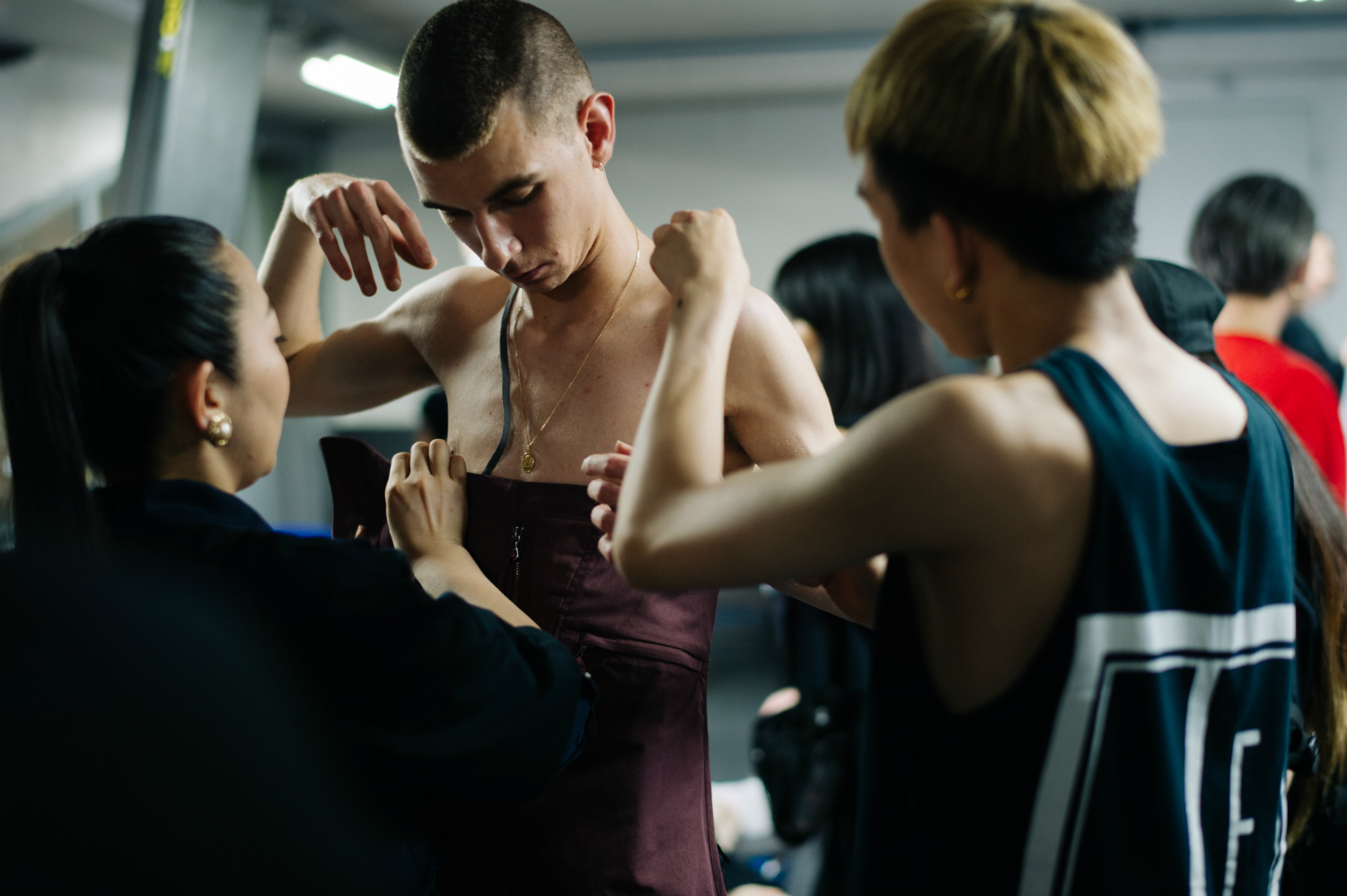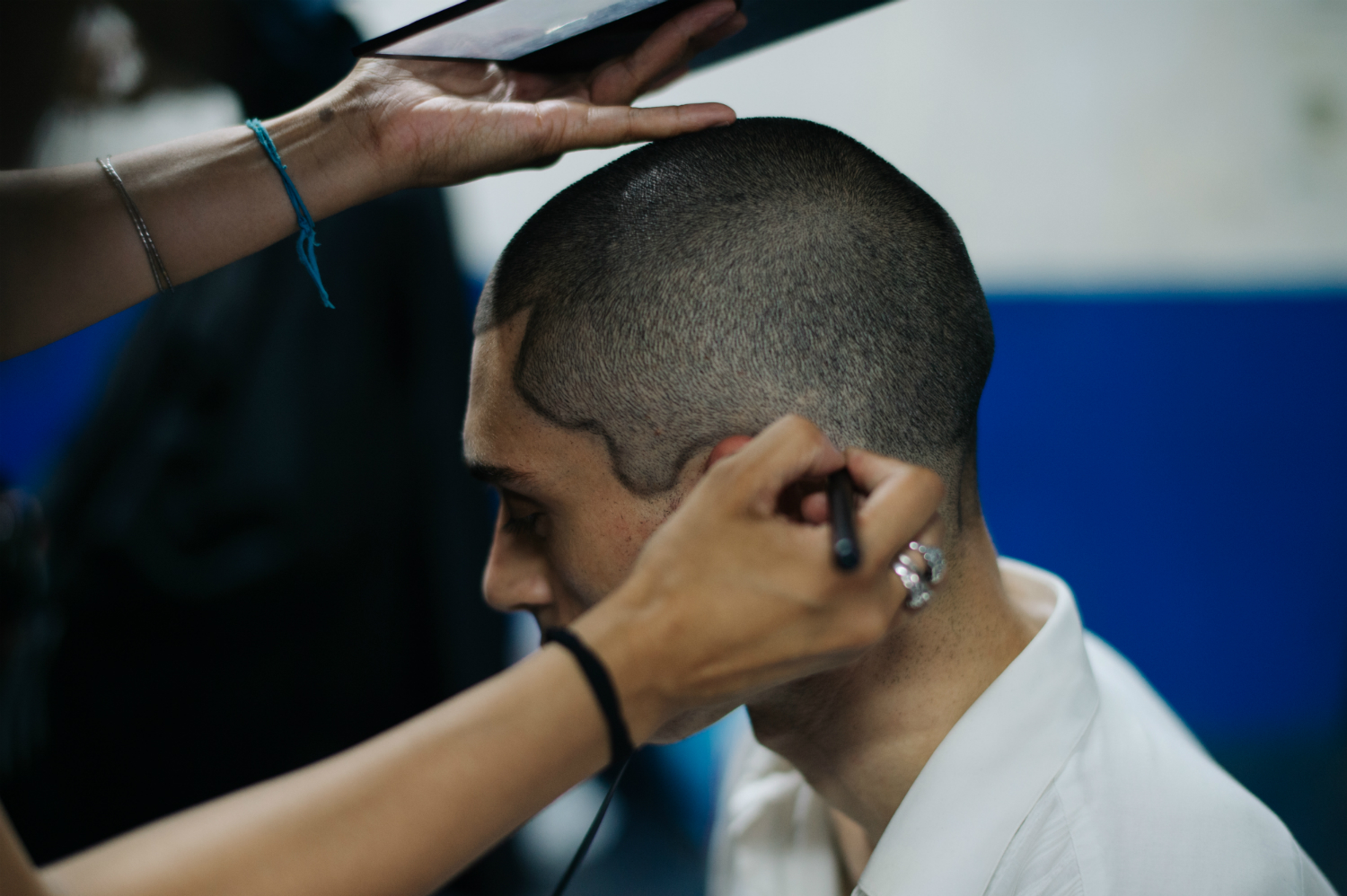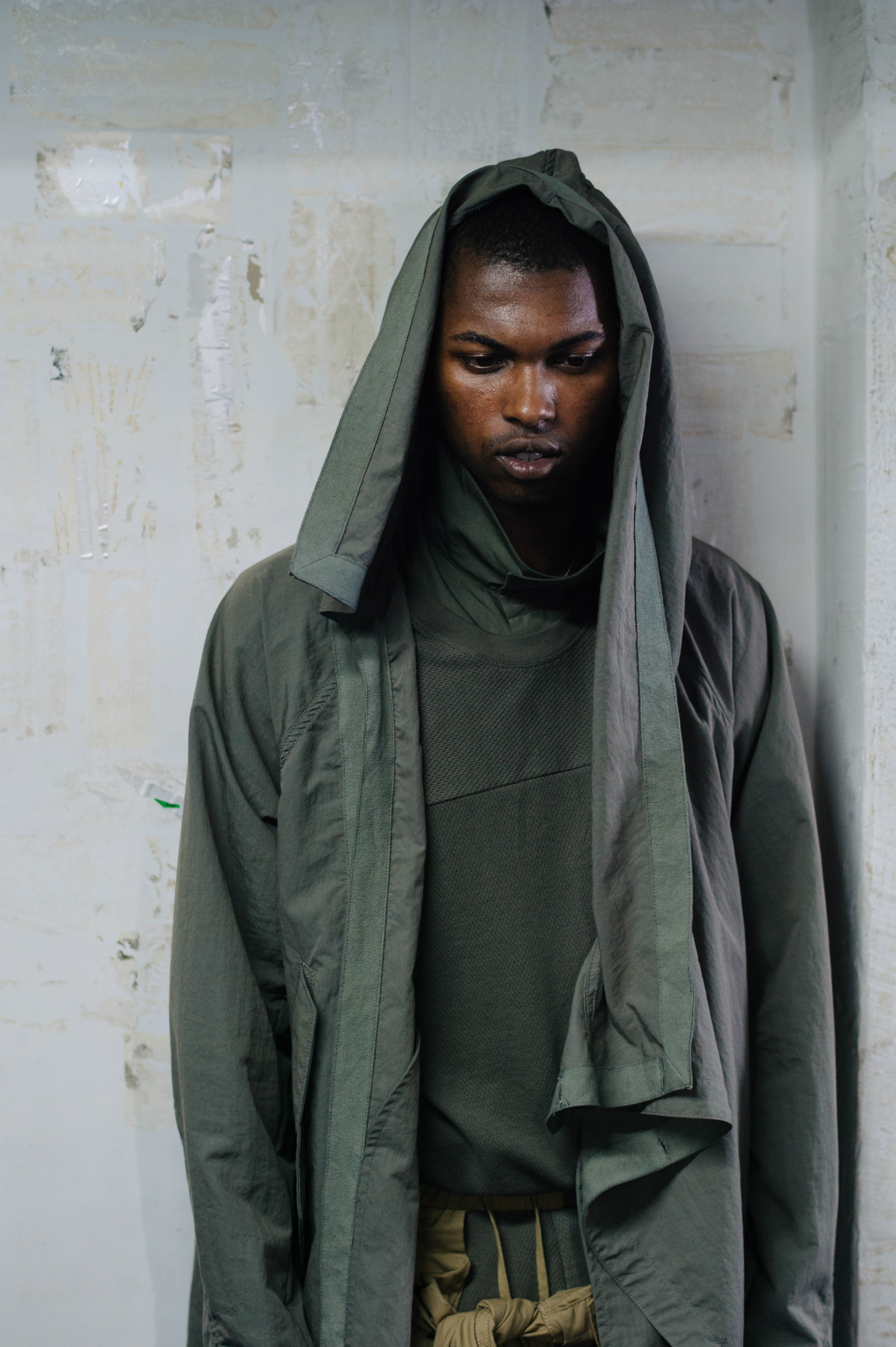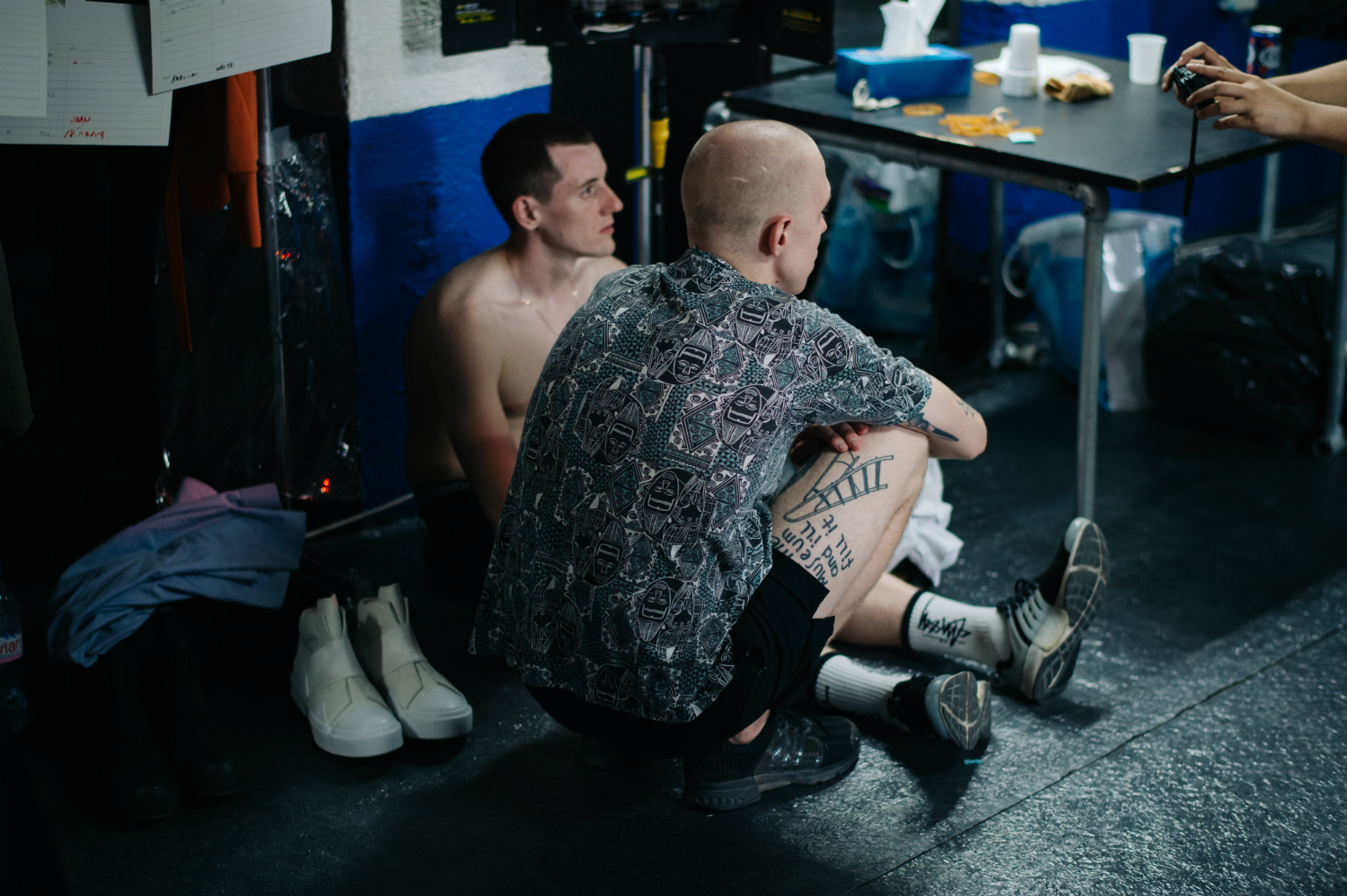 All images taken by Joe Harper backstage at Julius S/S 18