Punks, Skins, new romantics and fetish-party goers: For more than two decades, photographer Derek Ridgers documented London's alternative youth- and subcultures. He was there when the times begun that we have now come to glorify retrospectively, and he was there when they ended. Vibrant personalities gazing gravely into his camera lens, overshadowed by the political and economical darkness that came with the infamous Thatcher-era. Derek Ridgers was, and still is, the undisputed chronicler of genuine, unadulterated 70s and 80s British underground.
But how does one become chronicler of such legendary times? In Ridgers' case, coincidence appeared to be the most important factor: Born in south-west London, an only child. His parents, he says, were introverts, unsociable. He couldn't remember them ever inviting people over for dinner. What he's certain of, however, is that his monotone childhood would greatly influence the path he'd end up taking: "If I'd have grown up with brothers and sisters and there had been animals in the house and lots of socializing, I may never have picked up a camera." The latter happened after Derek's graphic design studies, where he met Freddie Mercury. When he was Art Director for a commercial, with the client being a camera company.
It was at a concert that Derek Ridgers – by then a young father of two, living a humble family-life – began to experiment with photopgraphy.
Ridgers' fascination with music and its extroverted crowd of fans had a spell-binding effect on him. They functioned as a method of escape from the dark times that were late 70s Great Britain. Strikes, power cuts and overproportionate rate of unemployment changed London's cityscape dramatically. Barracks all around Waterloo and Charing Cross developed and became homes to the homeless, society's losers, with garbarge and waste piling in the streets for weeks. When Margaret Thatcher arose as England's prime minister in 1979, her rightwing-oriented party managed to get protests under control, but living circumstances for the majority of society worsened.
"The punk Slogan 'no future' became reality for many of the young working class insofar as they didn't have much in life to look forward to." This attitude resulted in the emergence of a countermovement, spawing the diverse subcultures that Derek photographed on streets and in clubs. He created memoires of a great change without even being aware of doing so. He became a collector of the extraordinary and a curator of the outlaws.
When viewing his images of the 70s and 80s today, we see predecessors of present-days streetstyle depiction. Statement-character clothing, blandly strinking a pose, serious facial expressions.
A form of individualty that carries and embodies the power of revolution. It feels as though we'd like to meet these people in his pictures. These people who were shaped and helped shape the times they lived in.
The often somewhat amateur-esque style of Derek's photography – something he regrets looking back – is to be blamed on bad lighting at concert venues and his then very modest equipment, running low on money. Things got better once he started documenting and accompanying the stars of 1980s pop culture. It would be the first time he made a steady income since he'd started working as a professional, full time photographer. He and his family were finally able to leave their small apartment, take on a mortage and move into a far more comfortable home.
Derek travelled the world, resided in fine hotels, and worked with the likes of Prince, The Ramones, Boy George, Nina Hagen, Nick Cave and Elvis Costello – "I certainly miss that more than a little bit…"
Despite having contributed more staged work to publications such as NME, Loaded or The Face, the signature spontaneity of his pictures always prevailed. To this day, Derek is active. He's published books, participated in countless exhibitions, collaborated with Gucci and his work is temporarily showcased at London's National Portrait Gallery. While his subjects may have changed over these past couple of decades, his mindset always stayed the same. Youth and their creativity, their enthusiasm inspire him, just as they did back in the 70s and 80s.
Even though Derek's work is cohesive, he still wants his each and every one of his individual photographs to speak for itself. And they do. In a loud, and sometimes melancholic tone of voice.
For INDIE's Spring 2017 Revolution Issue, the iconic photographer gave us exclusive insight into his archives: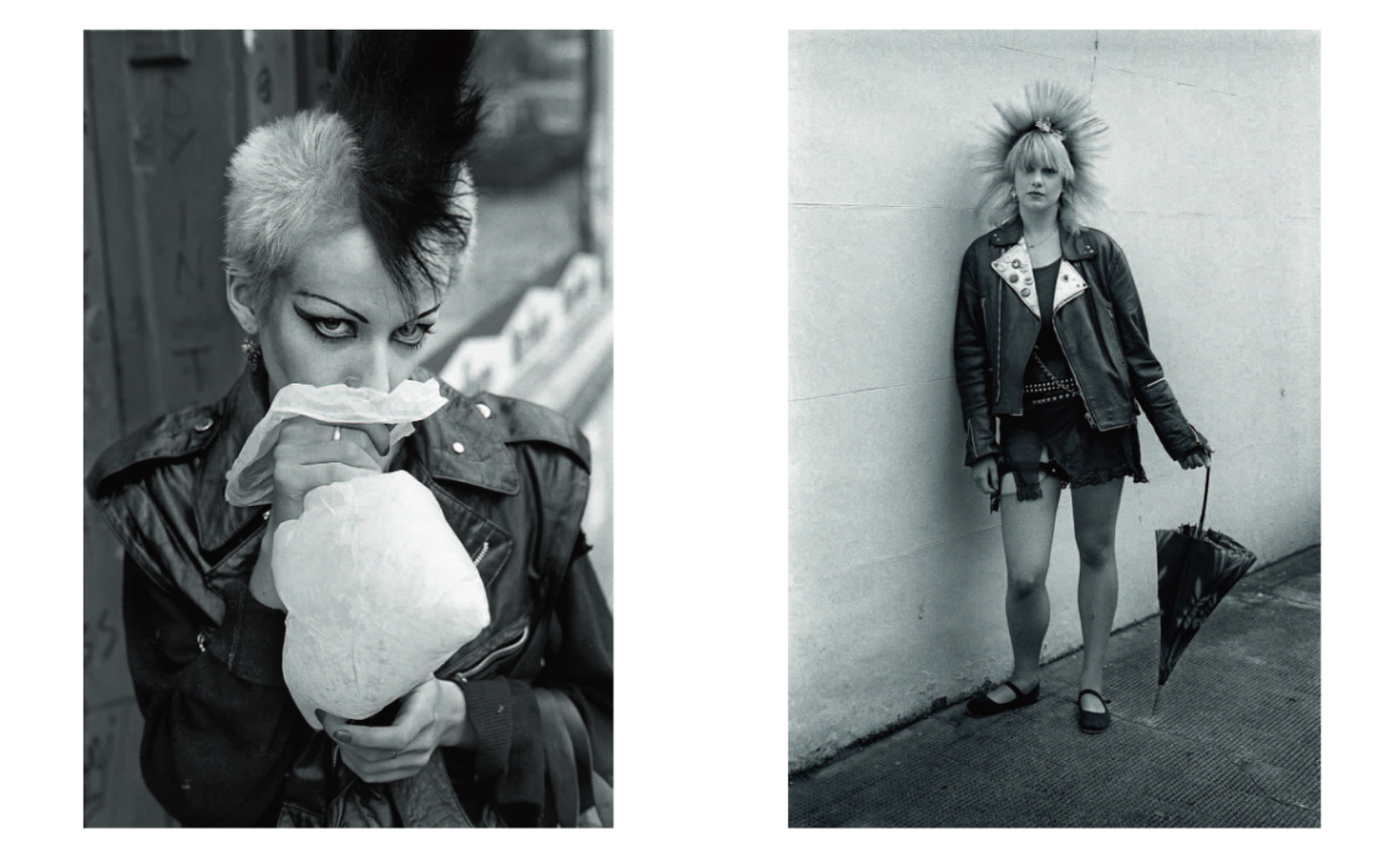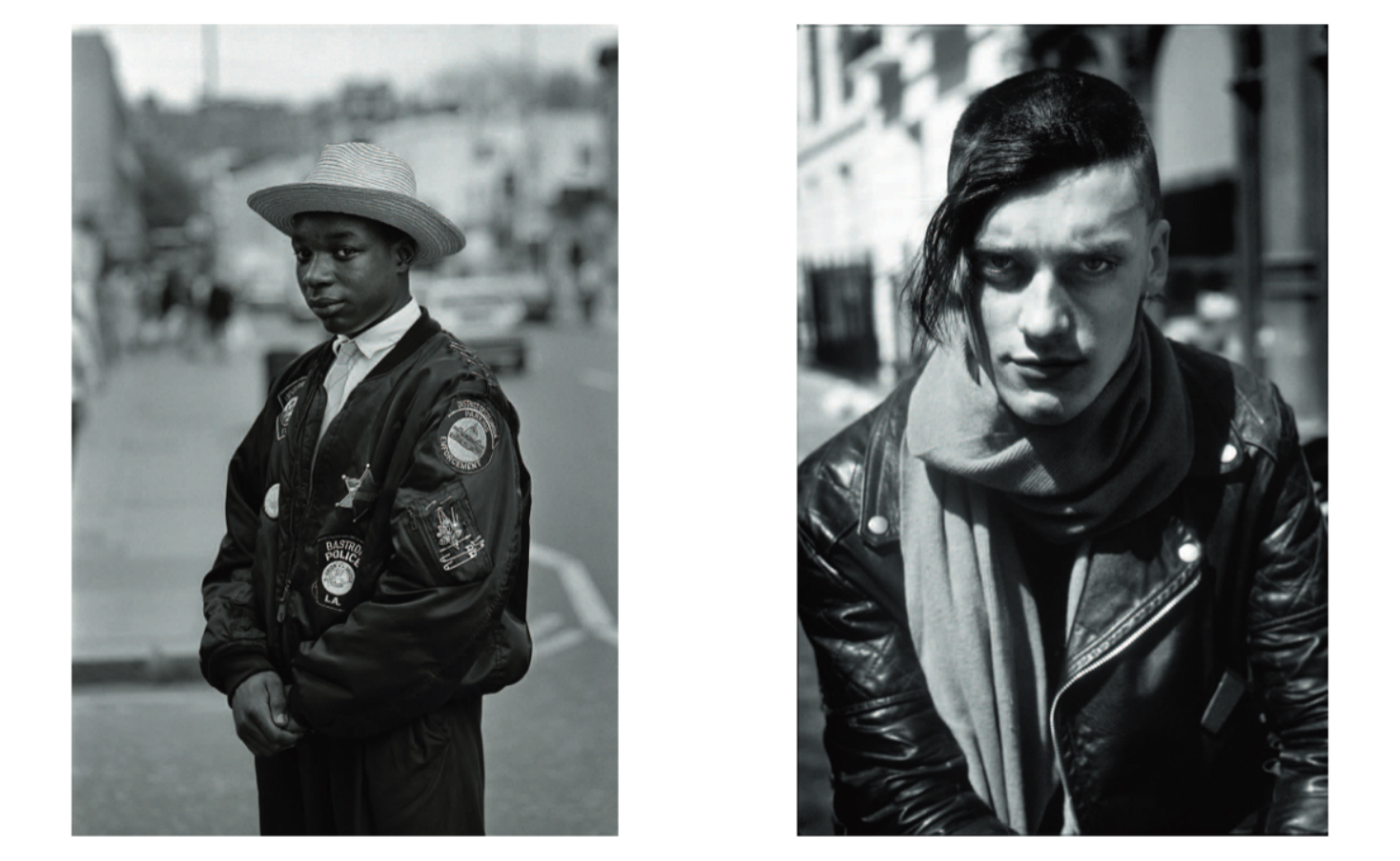 Today's youth tends to glorify the 70s and 80s – are you personally nostalgic about any particular time period?
I suppose for me it would be the late 60s, a time that I look back on with great affection and nostalgia. It was an era of real optimism and the anticipation of the coming "white heat" of new technology. I was young and everything seemed fresh and interesting. I was at art school with a lot of lively and creative people and I started to meet young women that were very different from the girls I'd been at school with, in many different and rather enjoyable ways. Everything in life seemed like a possibility. And there was some fantastic music. It seemed like every week I went to a show and saw someone iconic. The Stones, Hendrix, Pink Floyd, David Bowie, The Doors, Jefferson Airplane, Joni Mitchell, CSN&Y, Nick Drake, Cream… I have a very long list. I saw all these and more while I was still in my teens.
Music is like the invisible core of your work. How did UK's infamous music sites become your professional hunting grounds?
I suppose, I love the music. I simply photographed the people I saw. At the time, it didn't seem to me like the underground and still doesn't really. To begin with, I didn't seek them out at all but after I started to have shows – the first one was in 1978 – I suppose I did put more effort into my search. But it was still all rather half hearted. This is one of my regrets. I was always drawn to the poseurs and the show-offs. Probably because I knew they'd be okay with me talking their photograph, and because those people were, superficially so unlike me.
When I'm looking for a subject in amongst a big crowd, I simply keep still and just watch what's going on. Sooner rather than later the show-offs and the social butterflies will reveal themselves. It doesn't usually take long.
Were these butterflies and show-offs, these punks and skins really as rebellious and revolutionary as it seems on your photos?
Rebellious maybe, but not revolutionary. Not at all. Both the punks and the skins were predominantly working class kids from comprehensive schools, and as such rather conservative and reactionary. The revolutionaries – if there really were ever any – would have most probably come from the universities.
As to the structures of their communal life, I'm not really able to say. I doubt that they really had a communal life. I imagine they were mostly all living at home with their parents. A few of the punks and the New Romantics lived in squats but that was more of an economic necessity rather than a lifestyle choice.
When saying 'I imagine' it seems as if you did not have a close relation to the subjects of your photographs?
I was never really in anyone's scene and I didn't pretend to be like them. A perfect metaphor for my approach would be that of a window. I was always trying to provide the window for others to look through.
I was most comfortable keeping my distance. I dabbled with a few subcultures when I was in my teens but I wasn't very comfortable with any of them. I'm much better being just an observer than a participant. Besides anything else, my girlfriend – now wife – became pregnant whilst I was still a student and, since that point, I was always more of a family man.
Is it even possible to keep a distance from people you're taking photos of? Some of your portraits feel so intimate, so emotional.
It can be hard sometimes, when people are being very friendly and they want to chat. I have to appear to keep my distance otherwise nothing would ever get done.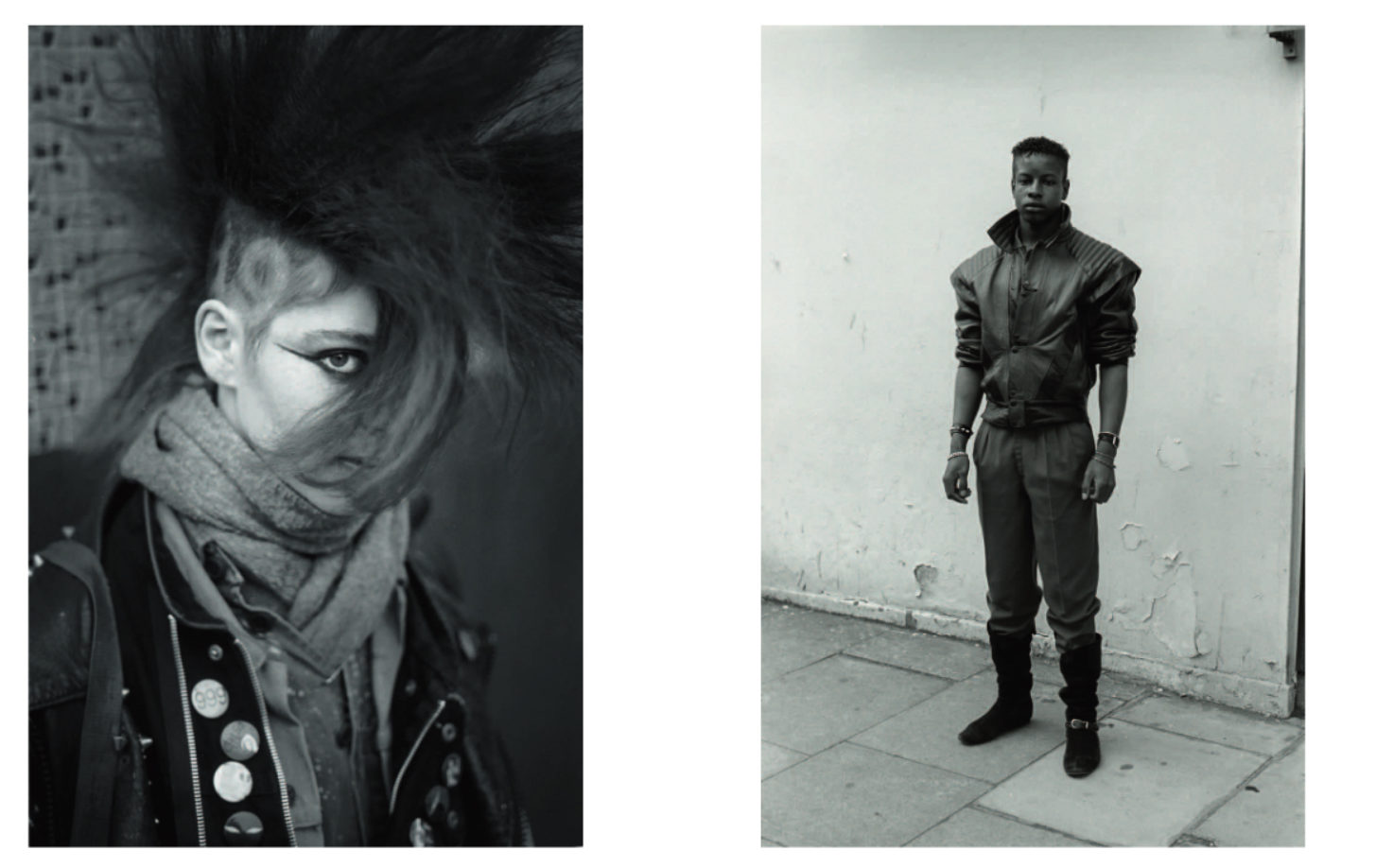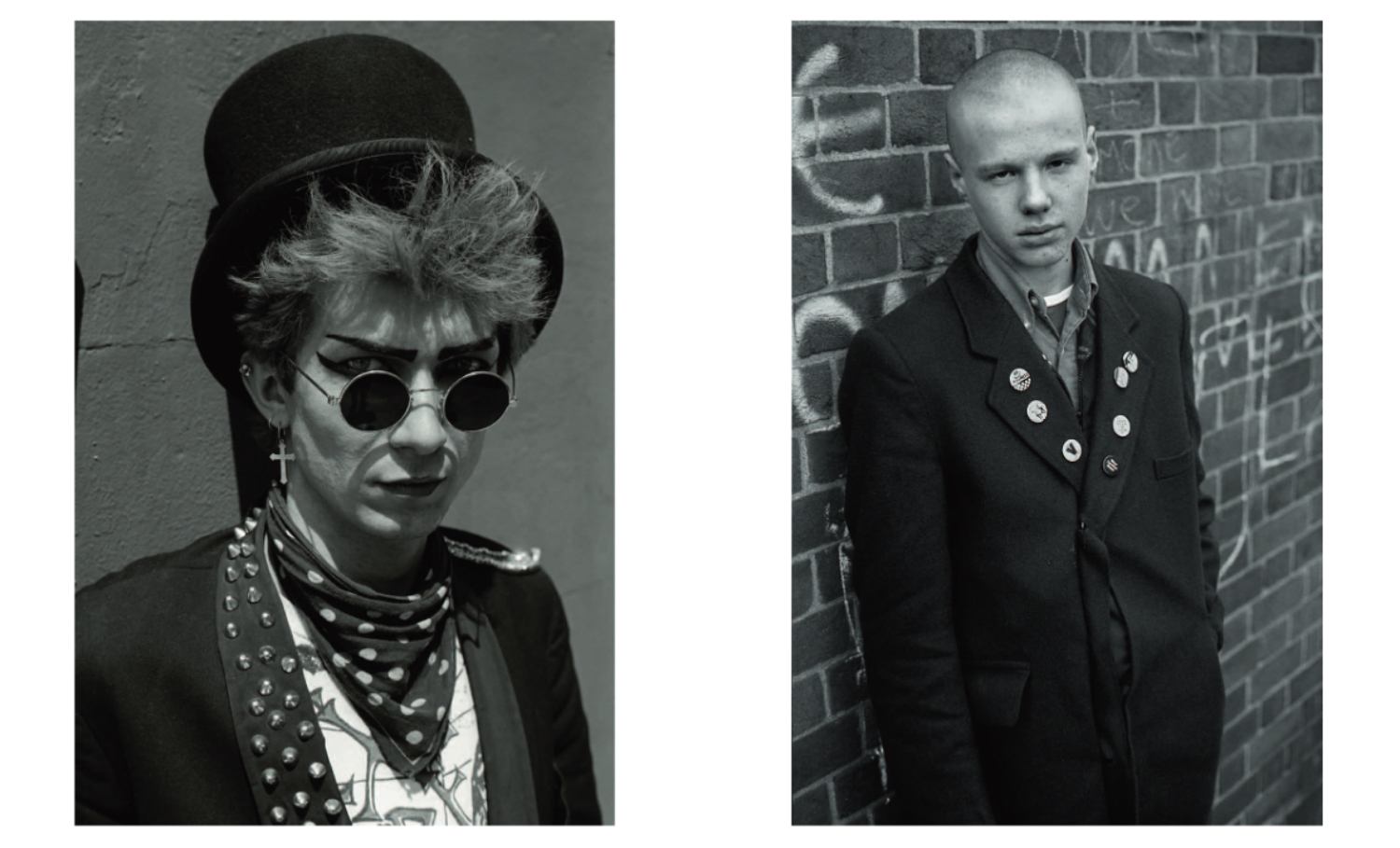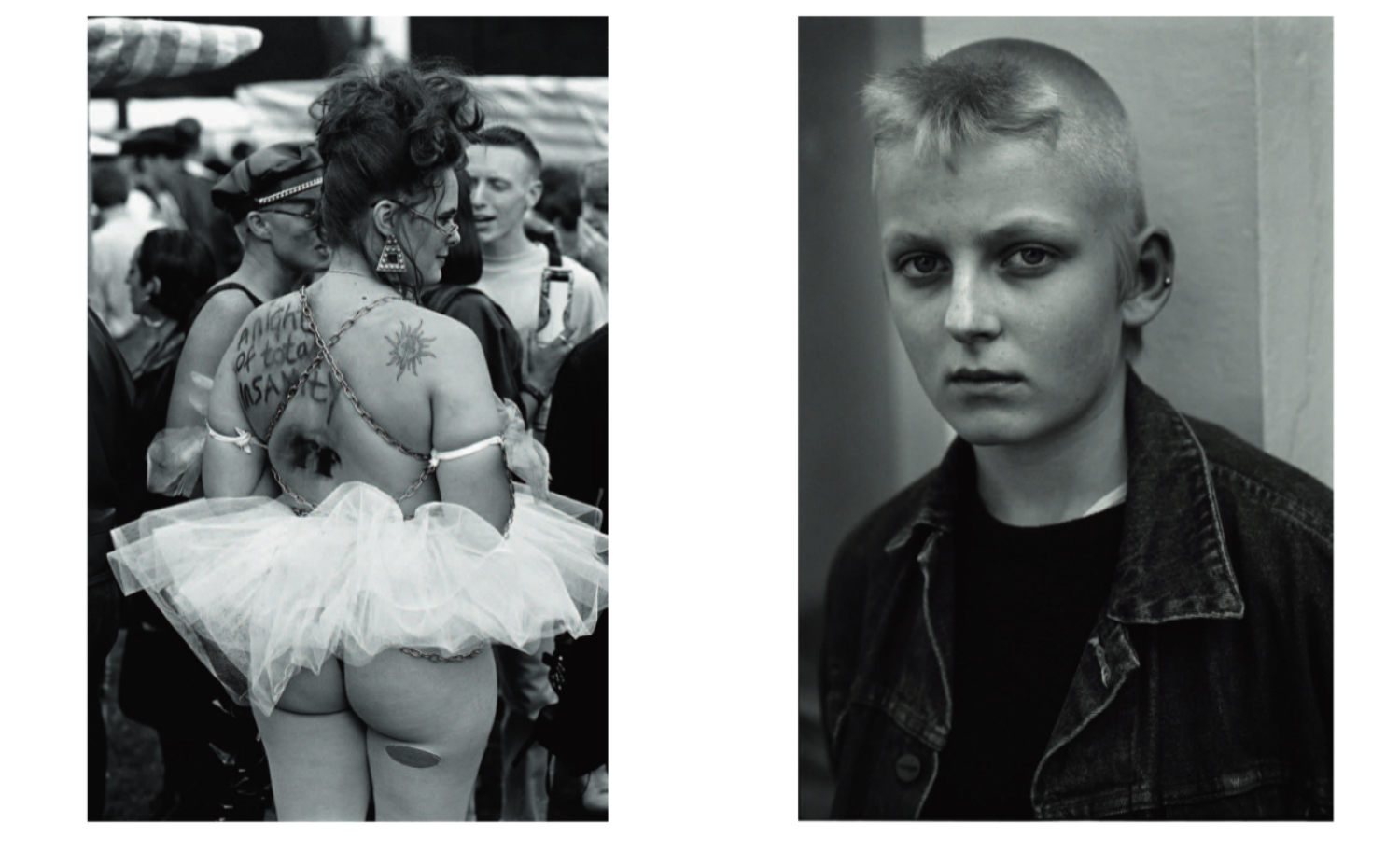 Are you still in touch with some of them anyways?
Yes. Mostly via Facebook, I'm still very much in touch with some of them. But it was never a case of me being friends with anybody. I think I'm a friendly guy but that has never really been my approach to photography. From the position I was coming from it would never have helped me to be friends with any of my subjects. The opposite, if anything.
Apart from their appearance, were the subcultures really so different from each other when you dove deeper into the scenes?
Not really, no. I knew of some young people that moved fairly easily through almost all of them. In fact, when I was a teenager, I dabbled with whatever was the most prevailing fashion of the time and I was equally useless at being any of them.
So their way of using fashion as a political statement was rather based on superficial style decisions.
Most of the young people I photographed over the years had their battles internally rather than externally. It's hard to agree on what is and what is not revolutionary. Maybe it's a semantic argument, but I think it's all just dressing up. A weekend punk can gel their hair into a Mohawk and wear an anarchy t-shirt, but it doesn't make them a revolutionary. By the same token, I am not going to judge them if they want to do this.
Social and political tensions are currently very much on the rise. Do you see the chance of a true revolution on the horizon?
I think in a post-truth World, revolution is less likely now than it ever was.
When Abraham Lincoln said "You can fool all the people some of the time, and some of the people all the time, but you cannot fool all the people all the time" it was very clear that he never envisaged anyone quite like Donald Trump. You just have to fool the right people at the right time.
However I think you're asking the wrong person. There hasn't been a revolution in Britain since 1381. The British are far too fond of being ruled by dead beats, fools and rogues…
And concerning youth cultures: As soon as being a teenager really became a thing, soon after world war two, various youth subcultures came along thick and fast. From the bikers, beatniks and bobby-soxers of the 40s and 50s, through to the rave generation of the late 80s. Since then it all seemed to calm down.
There hasn't really been a big thing in UK youth subculture since the rave scene and it may be that we have seen the last of them. Other than the intermittent and endless revivals.
Is that the reason why the interest for your work increases the further these original subcultures lay in the past?
I can't explain this except to say that it's always so much easier to see things for what they are when one is able to have the benefit of hindsight. At the time, in the 70s and 80s, a lot of the fashions then looked rather ridiculous. Nowadays I am still not so sure.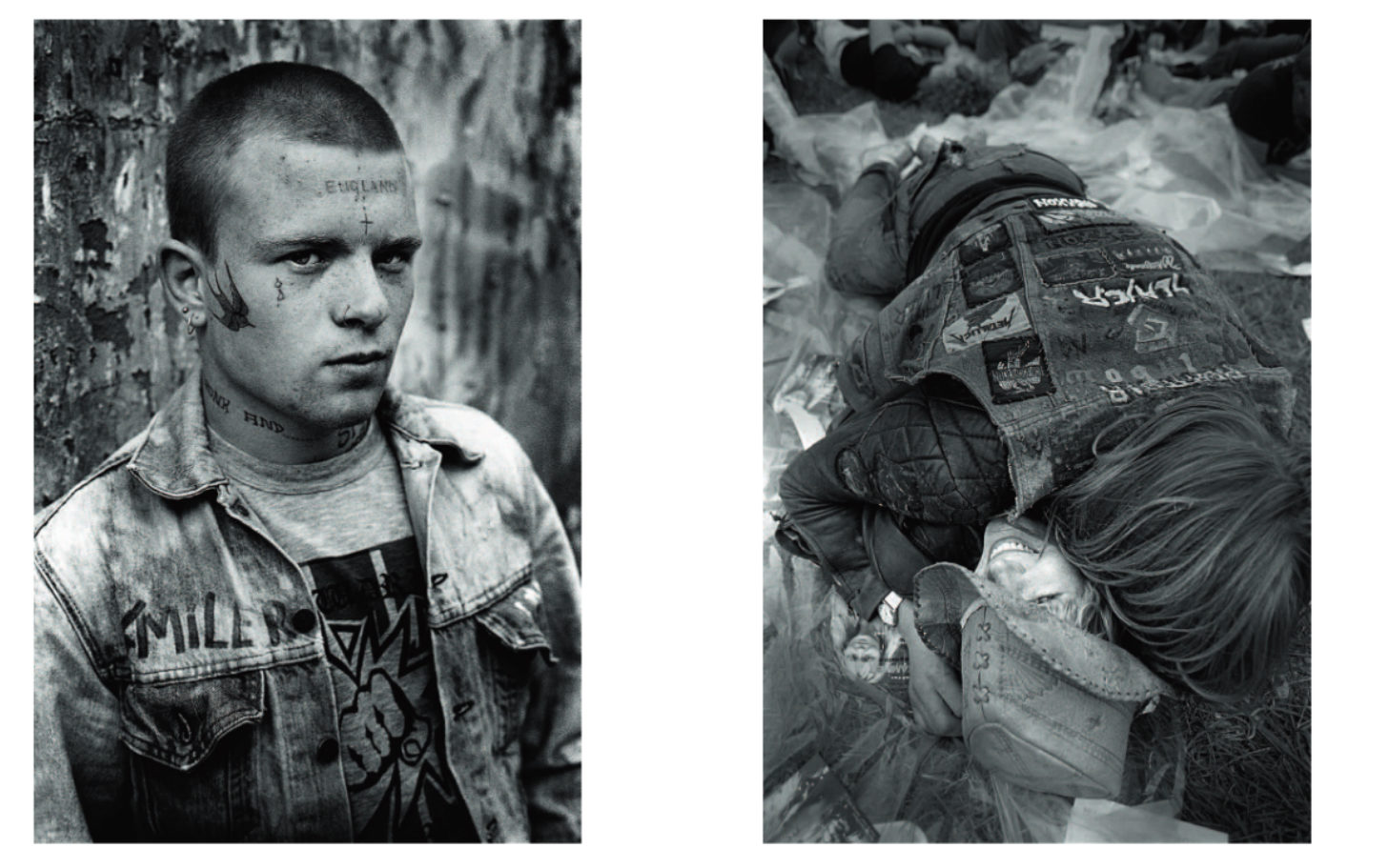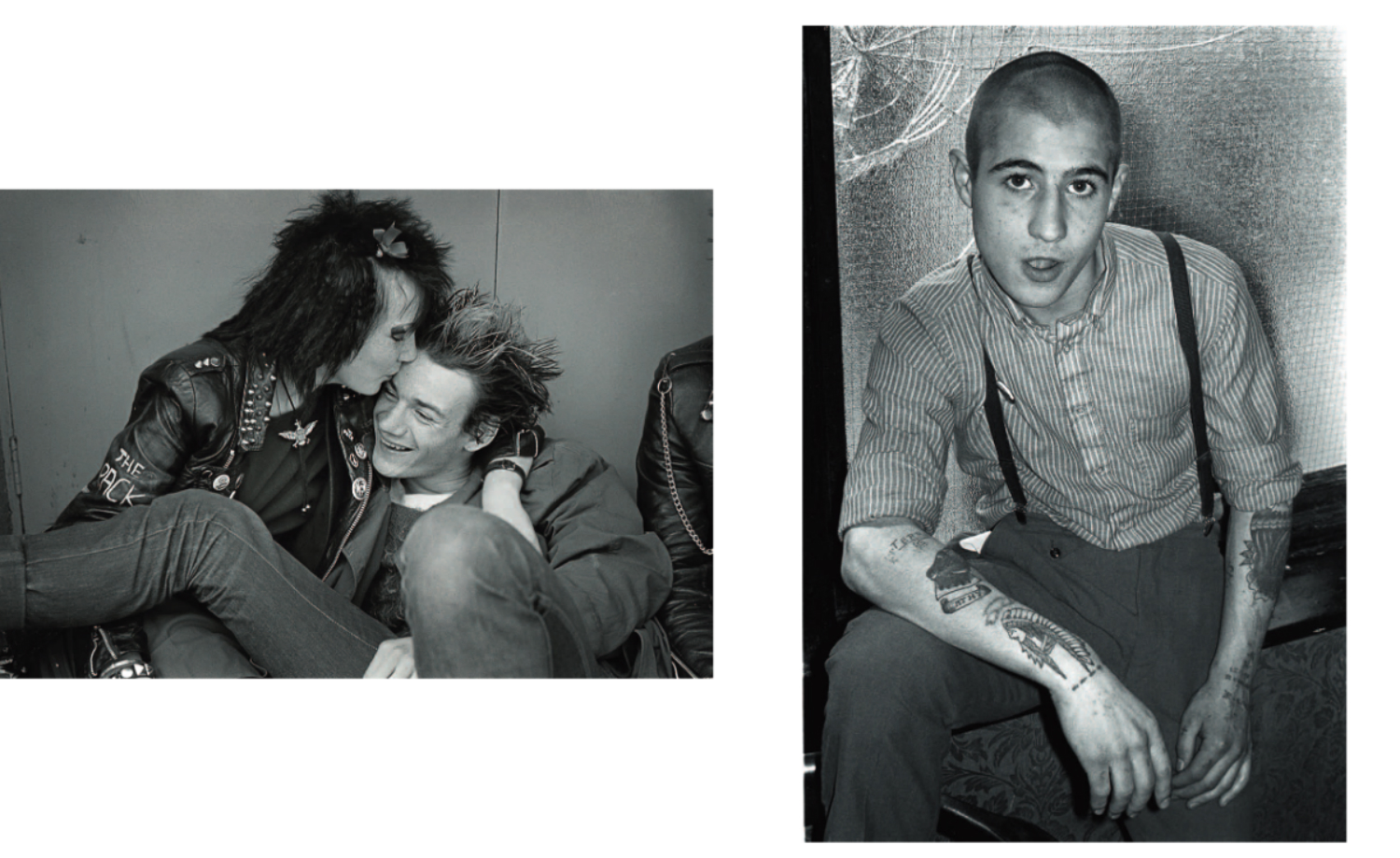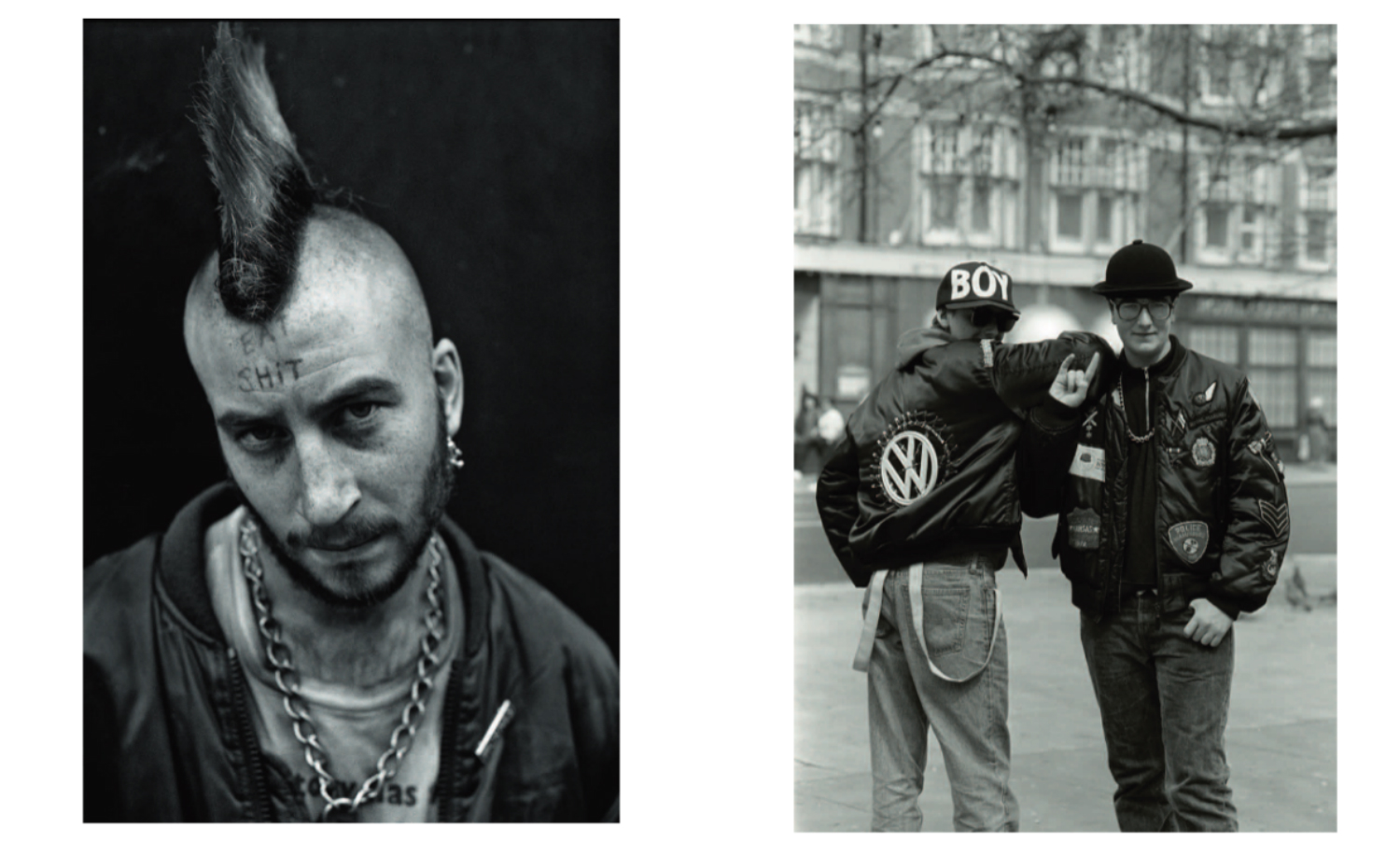 But the unique beauty of the subjects of your photographs is quite in demand today – thinking about brands like Vetements or Gosha Rubchinskiy they could easily model for.
Back then models had to all be a certain height and shape and look a certain way. Over the years it's gradually changed, so that now high fashion models can be almost anyone that will fit into the clothes. Clothes will always look best on people who are tall and slender. I don't think that will ever change. But models don't have to be good looking nowadays. And this is fine by me.
Were you ever interested in depicting mainstream culture or everyday people?
I would have loved to photograph the common man too. I think there are great photographic opportunities throughout the whole strata of society. I just chose the path of least resistance when I started and it turned out to be a slippery slope. I couldn't help myself.
Mind you, the punks and skinheads are a lot easier to photograph than the common man. I once went to the City of London and tried to photograph all the banker types I saw on the street but no one would even stop for me.
You also photographed some of the biggest artist of our time: Kylie Minogue, Boy George, Johnny Depp, Nick Cave, Robbie Williams, Debbie Harry, to only name a few. Did it feel disconcerting in the beginning? Who surprised you the most?
No, not at all. I'm not someone that is intimidated by people because I see us all as being intrinsically the same. I don't view famous people as being particularly special. Usually just more lucky than the rest of us.
I was surprised by how charming and friendly Keith Richards was. And surprised by how much Mick Jagger was the exact opposite. But really nothing much surprises me when it comes to the 'stars' and the celebrities. Some really do seem to think that they are made of different stuff to the rest of us and I have no time whatsoever for that. They do say you should never meet your heroes and, much of the time, I'd go along with that.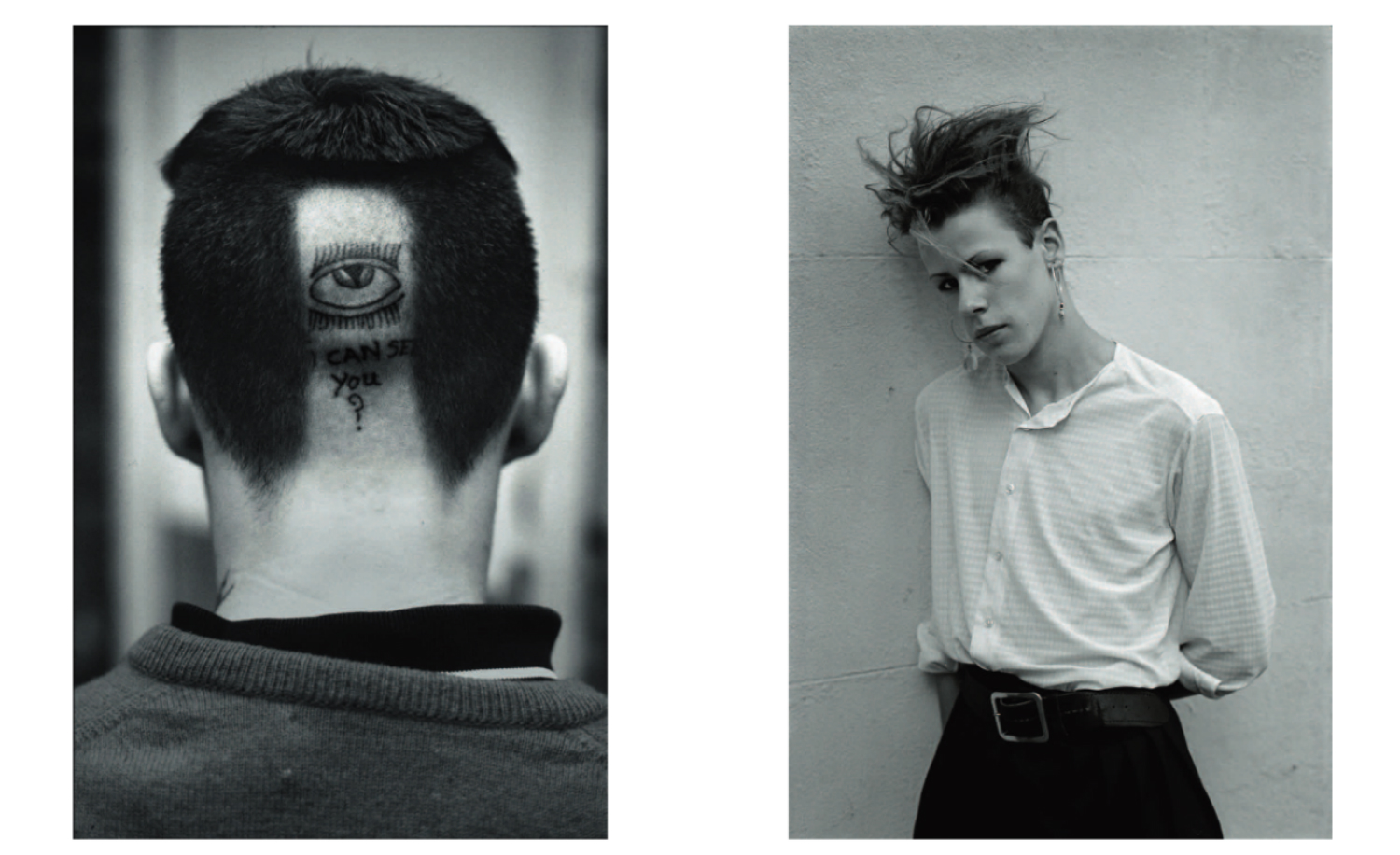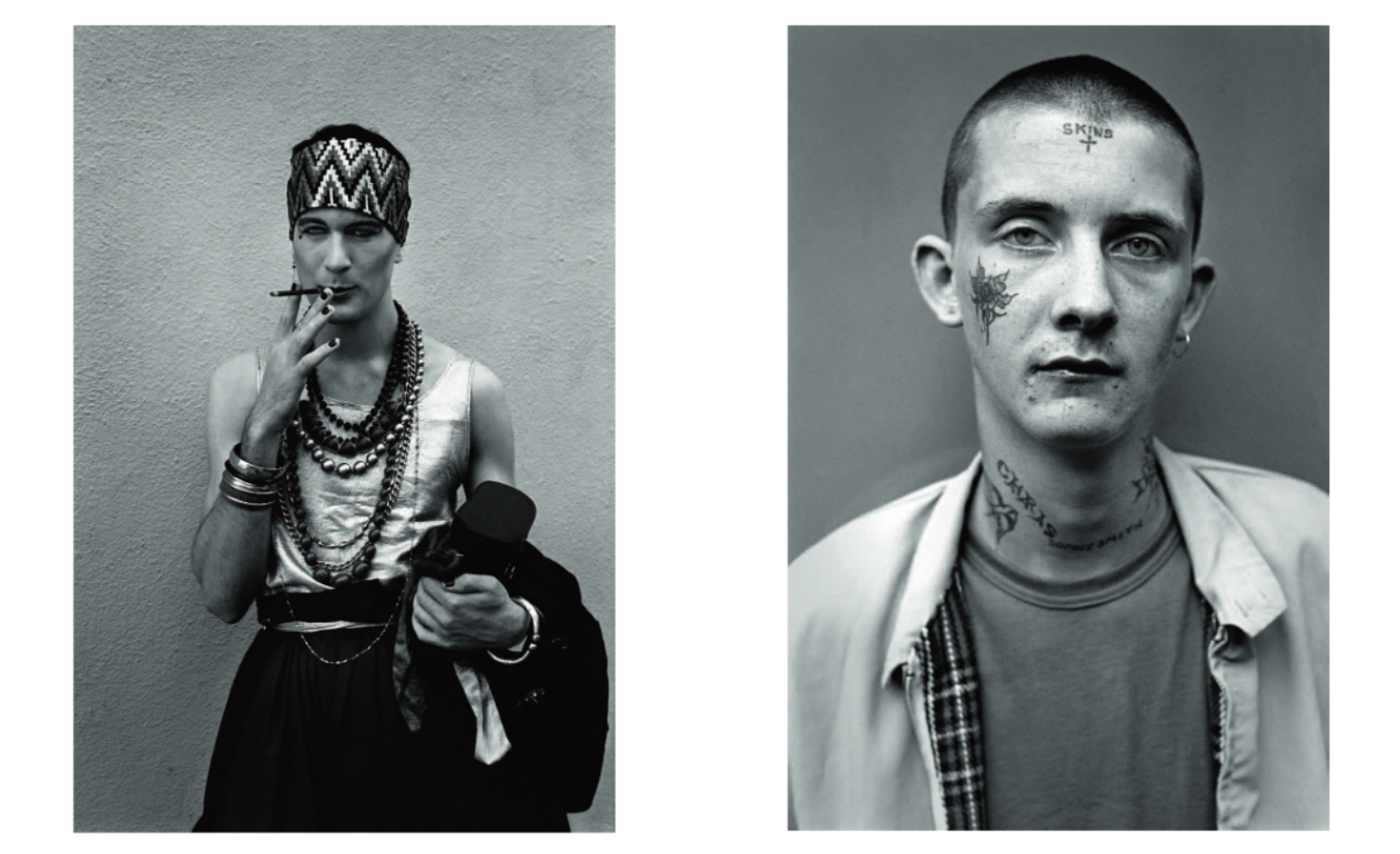 When you go through your books and surround yourself with all those memories – is there a particular moment that you would like to relive?
Yes, all of it. I'd love to go back and do all those photos again but this time, do them better. If I could go back to those times and know what I know now, I would try so much harder to get all my photographs right. I would have also made more notes and made sure everything was indexed properly. The first time around, certainly in the early years, my approach was too amateurish.
Are there any other regrets?
I have very few regrets in life other than one very personal one from the 70s, which I certainly can't share here. All I can say is that it was down to my family's economic circumstances at the time.
My professional regrets are only that I should have had a little more foresight and I should always, throughout my career, have tried much harder.
I turned down Terry Jones at i-D in 1980 and the next person he asked was Nick Knight.
I also missed out – through no fault of my own – an offer for a big show at the National Portrait Gallery. They sent the offer to an old unused email address and by the time I found out about it, the slot had been filled by somebody else.
But I've also had my share of good luck too. And I don't take any of it for granted whatsoever.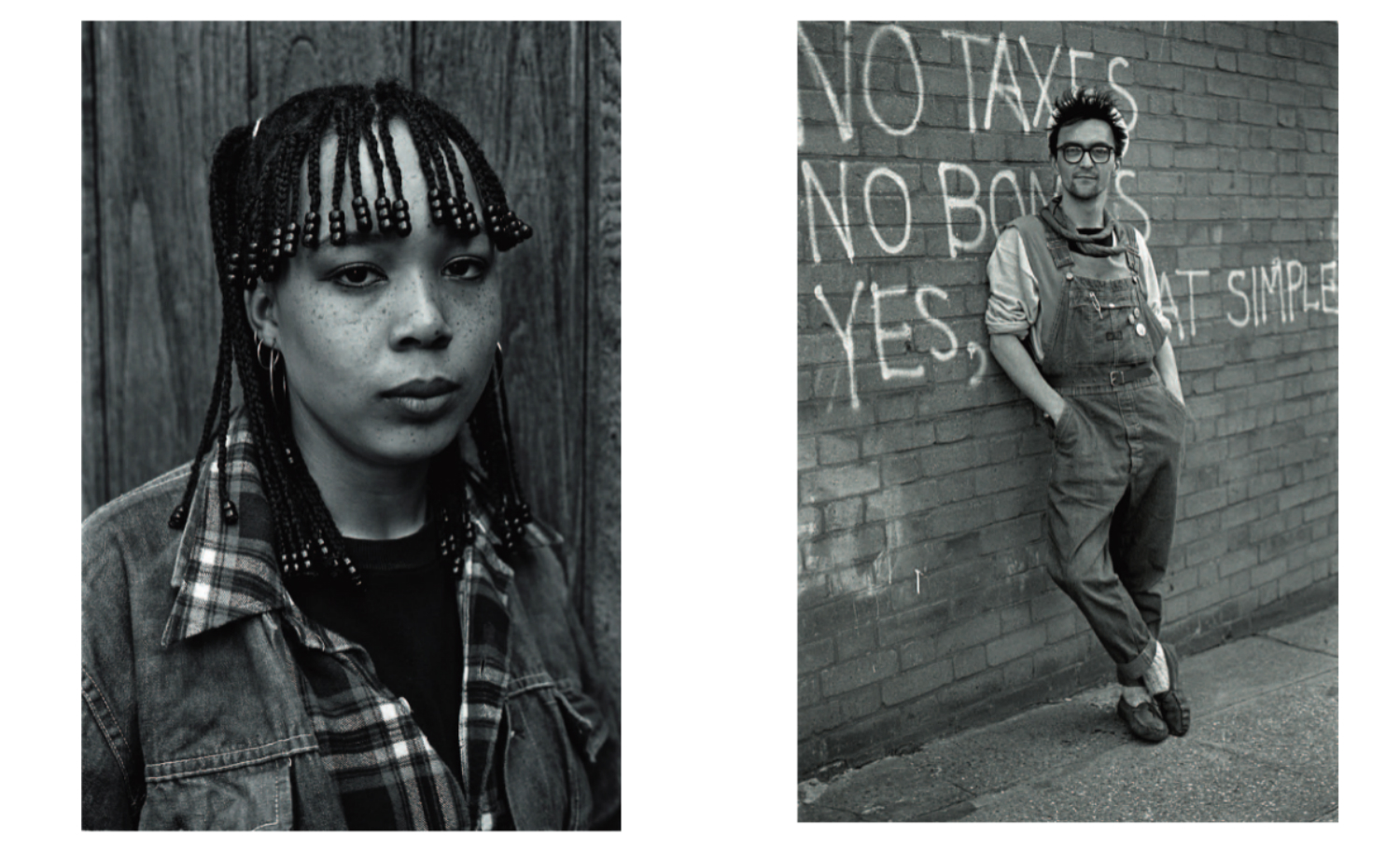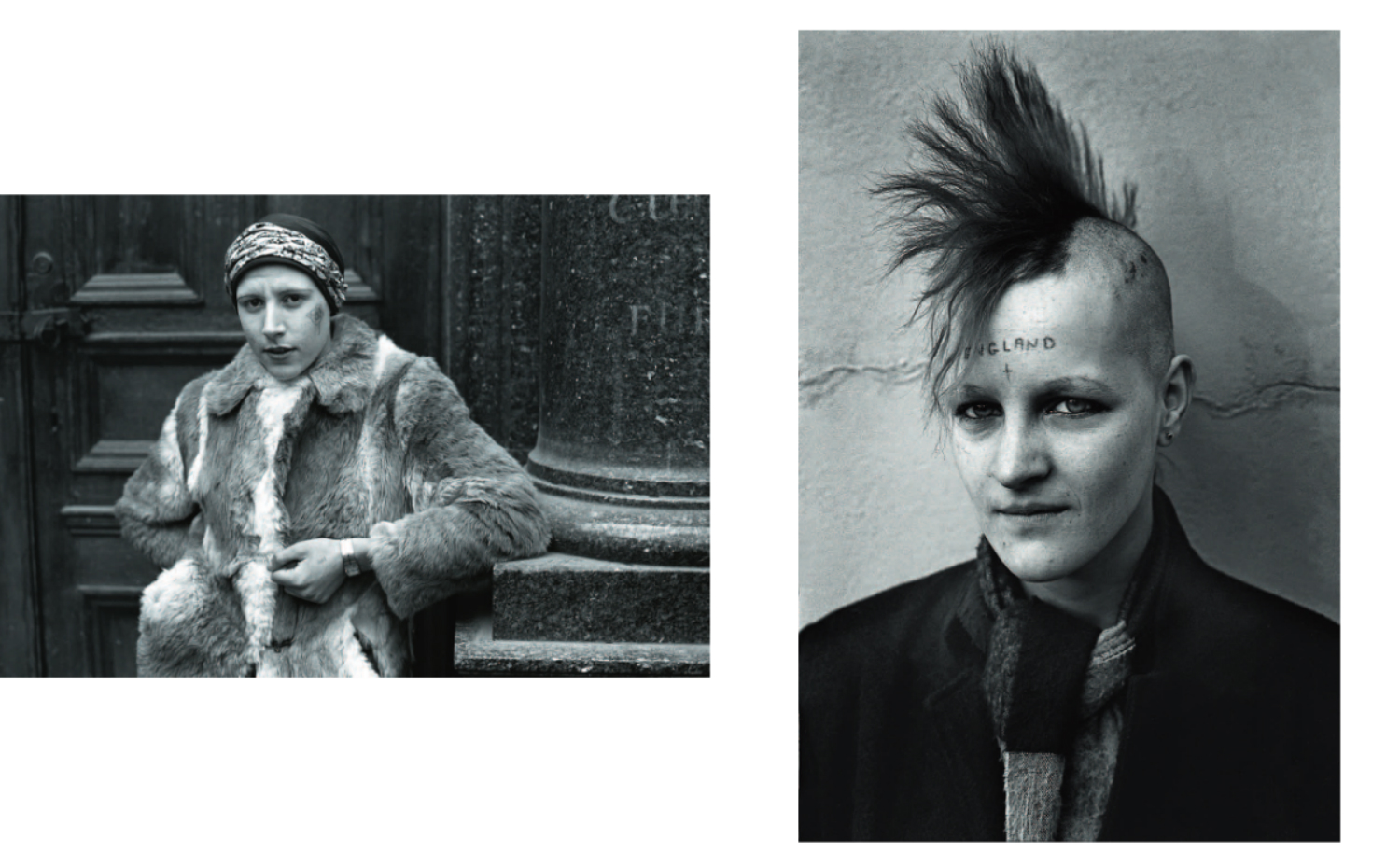 And your biggest success?
My children, my grandchildren and my enduring relationship with my wife, who I first met in September 1967.
But… do you mean professionally? In that case it would be the fact that I am still here, doing what I love every day. I see life very much as being a journey rather than an arrival.
What do you believe in?
I'm not religious and I don't even believe in karma. I suppose I do believe that, all things being equal, then all human beings have very similar fears and aspirations. It's the all things being equal part that will never happen…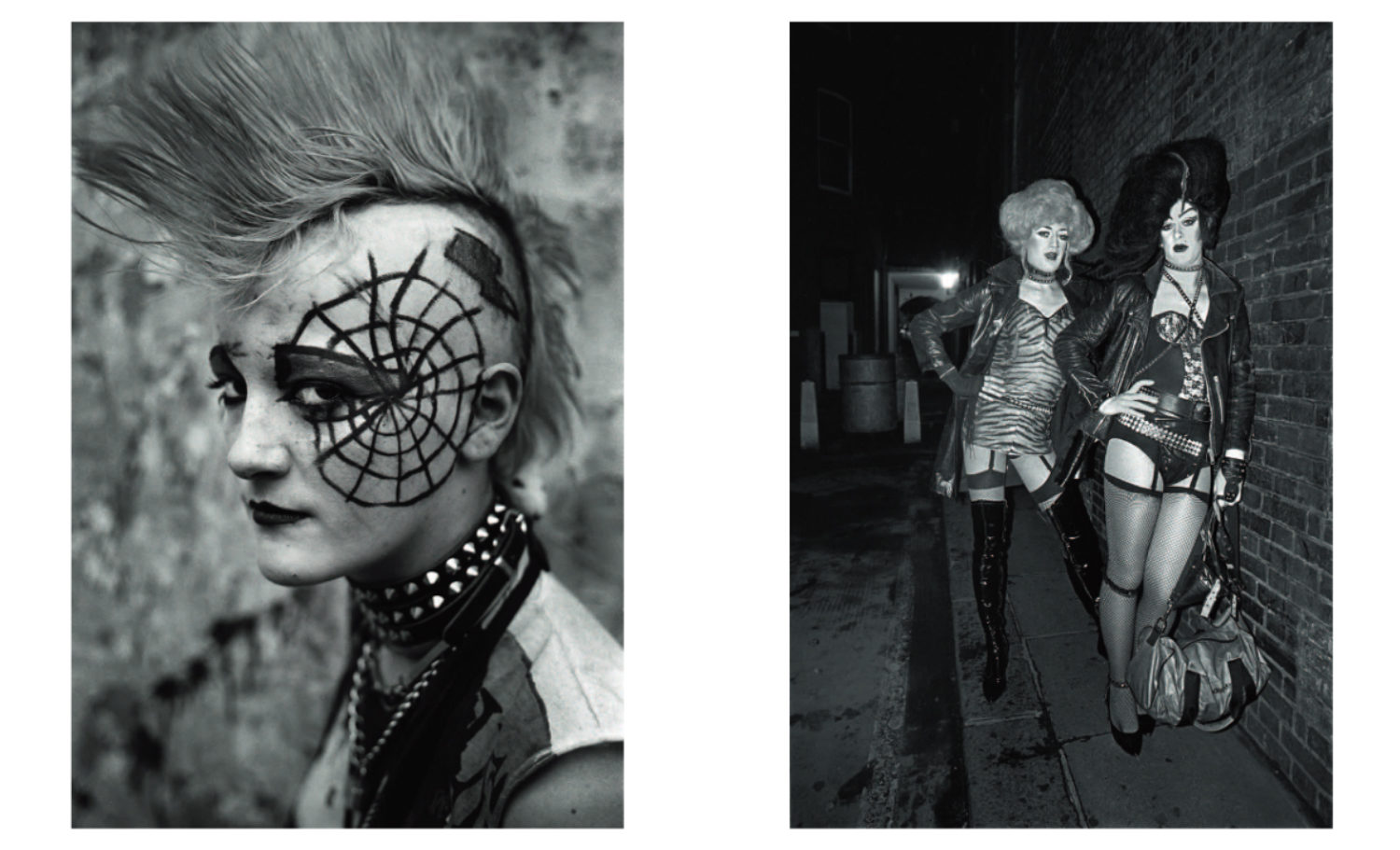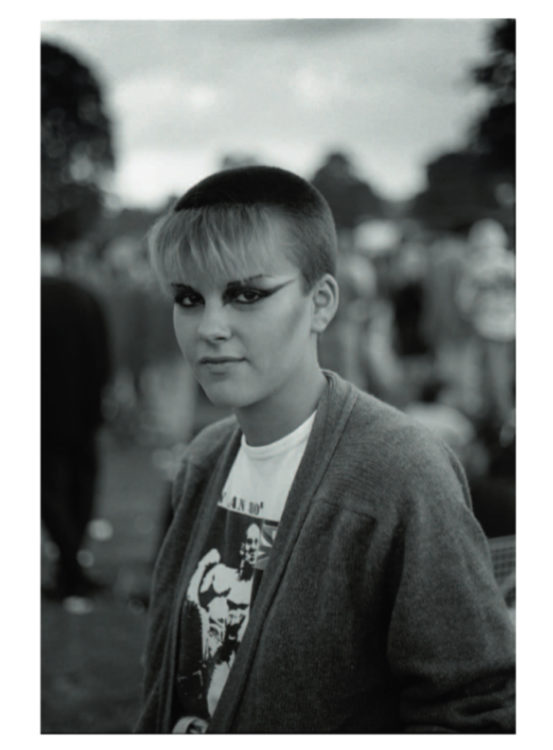 All images courtesy of Derek Ridgers –  Taken from INDIE #54 Spring 2017, The Revolution Issue
Words by Marieke Fischer