André Courrèges, founder of fashion house Courrèges, is one of those designers you know, but don't really know. The first is because of his designs, or should we call them inventions, that keep on influencing fashion to this date – despite the fact that it was Courrèges who first put them on the map often being overlooked. The latter, on the contrary, is because of the designer himself, who was often described as a rather quiet person and already retired from his own brand in 1995, making his legacy and aesthetic the core spokespersons of the brand from there on.
With the two new creative directors Sébastien Meyer and Arnaud Vaillant at the helm of the brand since 2015, that legacy is set to be transferred right into the present – if not even the future. After all, it has always been the unexplored and the futuristic that drove André Courrèges' design approach since founding his namesake brand in 1961, after working closely with Christóbal Balenciaga for eleven years and first moving to Paris at the age of 25. Educated to be a civil engineer, it was exactly that static and geometric visual language Courrèges also favored in his designs – quickly making him one of the most acclaimed and famed designers of the 1960s, credited with providing women with freedom and movement through clothes.
Courrèges put them in A-Line dresses, trouser suits, and, most significantly, mini skirts. Although British designer Mary Quant often is credited with introducing short skirts to women's wardrobes, Courrèges throughout his career has nothing less than insisted on him having been the one freeing women's legs with his Spring / Summer '65 collection, which saw skirts ending four inches above the knee. And his strive for inventions didn't stop just there: Courrèges also made the white go-go-boot become a fashion staple during the 60s, in line with his overall aesthetic infused by modernism and futurism, which have often been described as the key themes throughout his designs and quickly made him become one of the core figures establishing the "Space Age Look" in the 60s. Along with his colleagues Paco Rabanne and Pierre Cardin, Courrèges was mesmerized by humanity's cosmic adventures at the time resulting in him creating futuristic designs with hats that resembled helmets worn by astronauts and dominated by new fabrics like vinyl and lycra, giving his clothes a sleek and aerodynamic look.
After such a skyrocketing start, it's no surprise Courrèges was determined to further expand his brand, starting a Couture line fittingly called "Couture Fouture" in 1967, having 125 boutiques around the world by 1972, introducing a menswear line just one year later, and even designing his own range of scooters in collaboration with Honda in 1983. Still, this broader output also meant Courrèges taking on investors and losing a majority of ownership over his own brand, with his signature Couture line even being closed down in 1983. It was not until 1994 that Courrèges and his wife Coqueline, who has worked alongside her husband as co-designer since 1967 and was his former design assistant, regained ownership of their brand and Coqueline taking over as artistic director.
As for right now, the future Courrèges might have dreamt of while making clothes back in the 60s, the brand is set to resume its initial course, with Meyer and Vaillant as the new creative heads debuting their first collection for the fashion house in September 2015 and rethinking Courrèges' signature short skirts and shimmery materials for a mere 60 years later. And although André Courrèges himself won't be able to witness the continuance his eponymous label is eyeing for the future, as the designer dyed on the 7th of January 2016, his legacy however seems to keep on proving itself to be one fitting for past, present, and surely way beyond.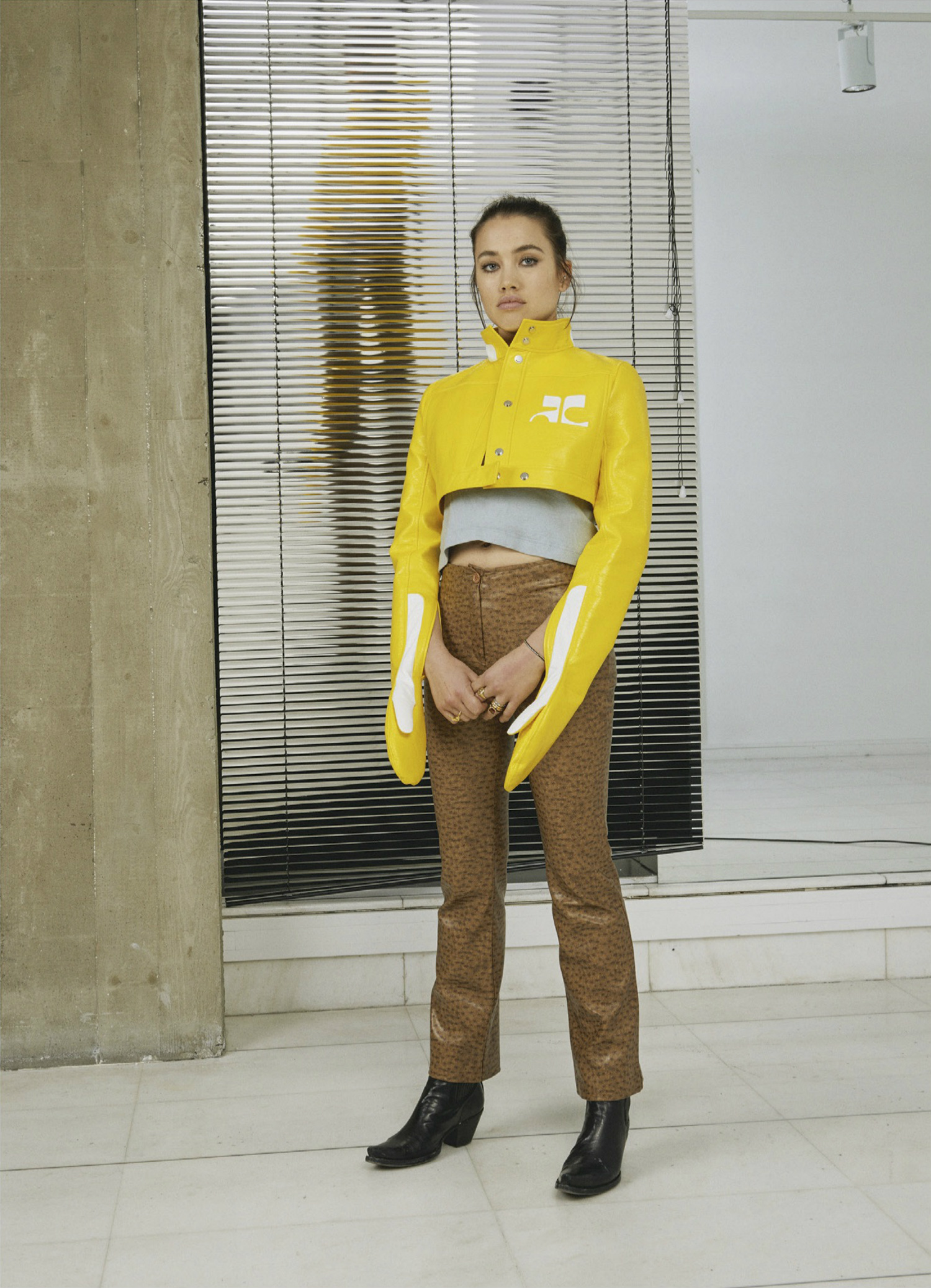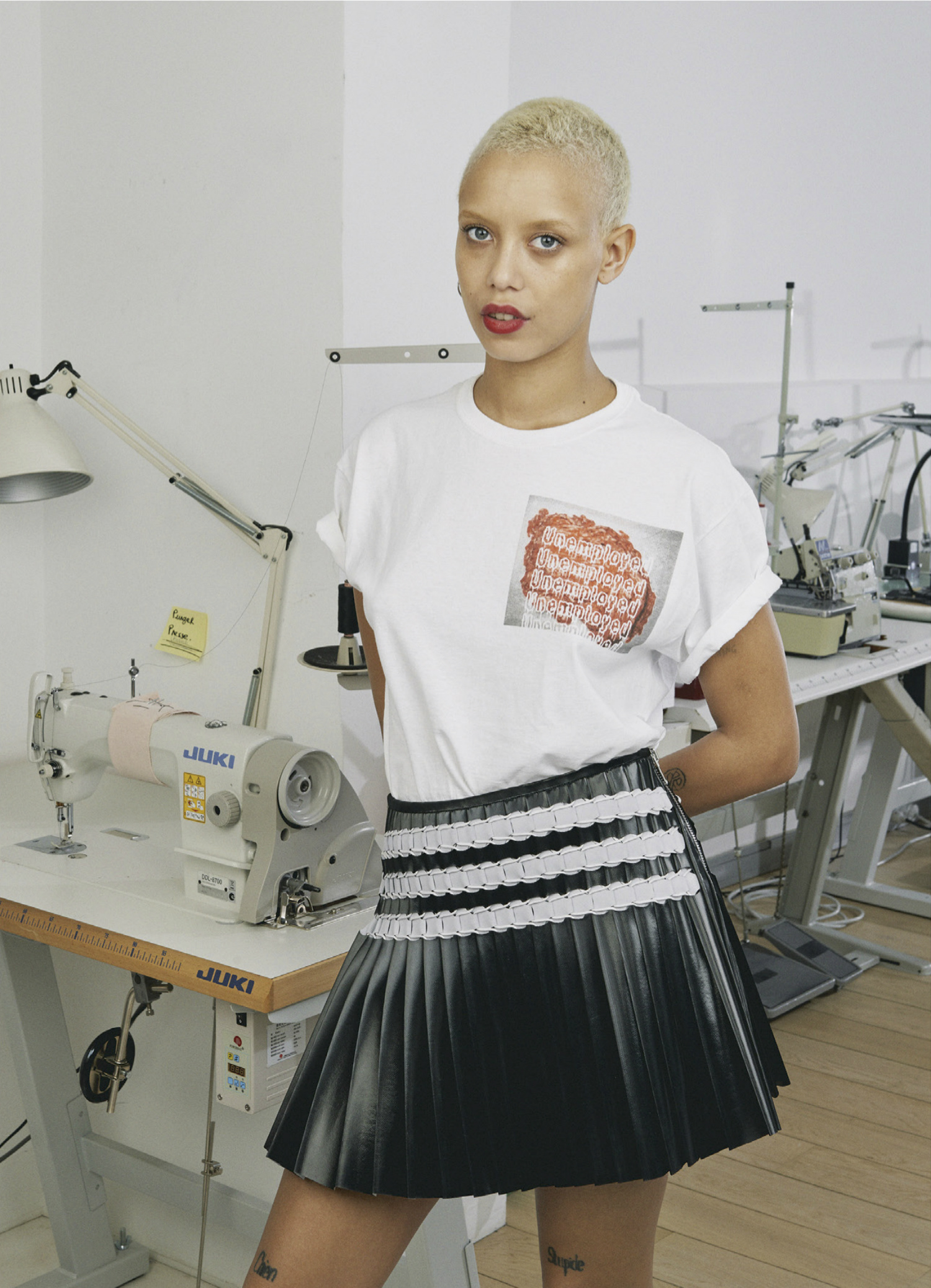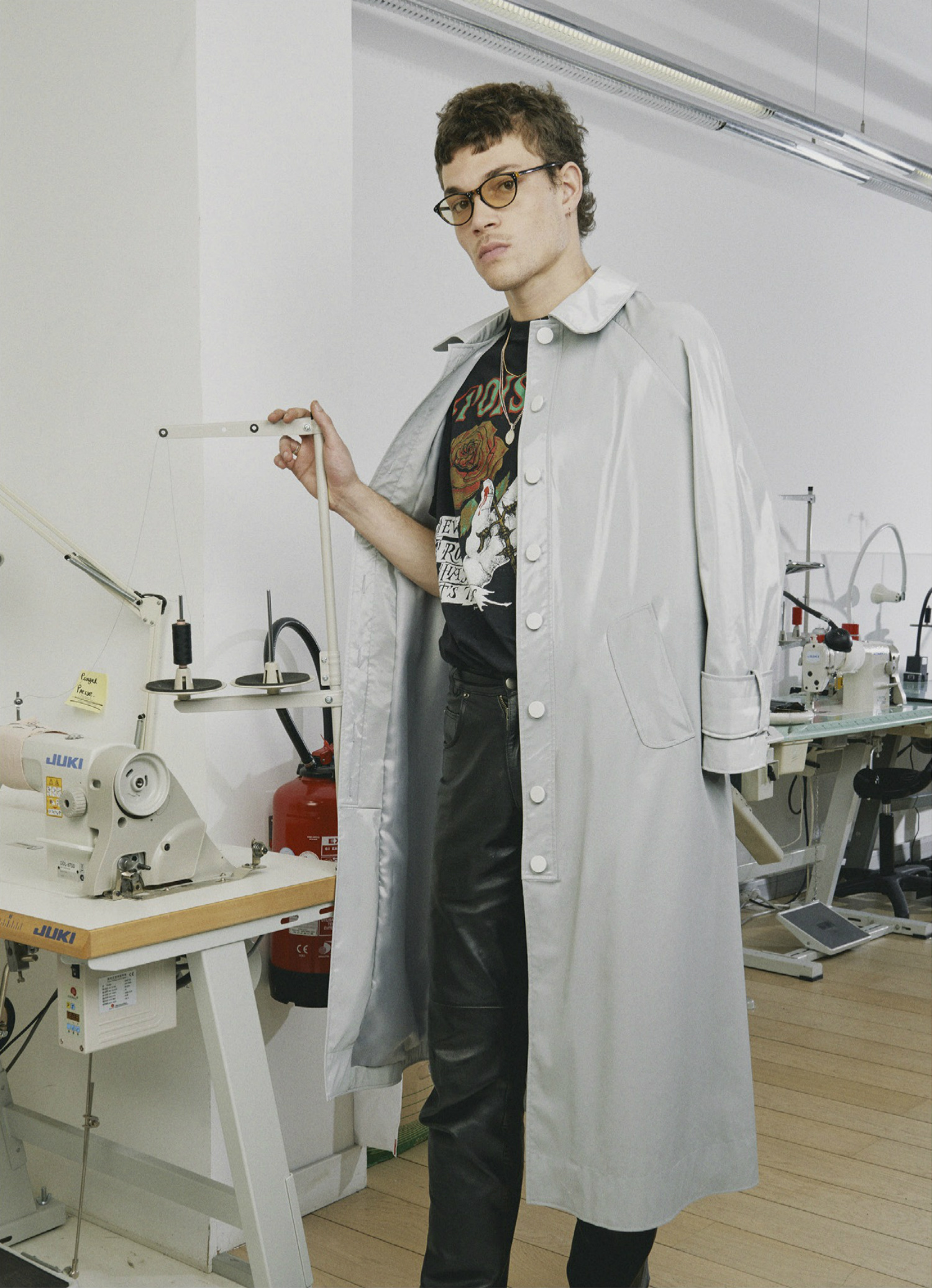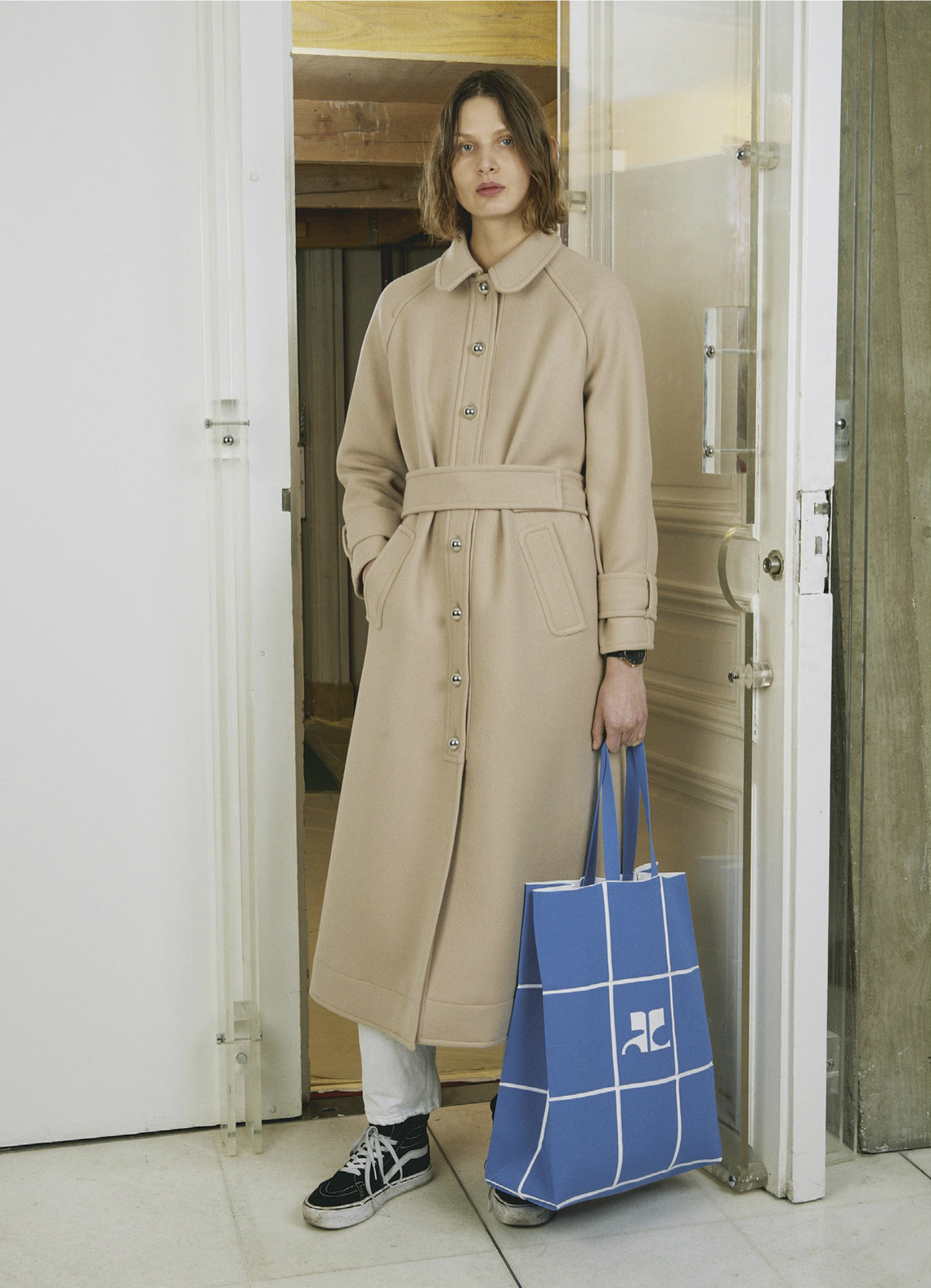 All images: Courrèges A/W 17