There is no doubt that the French produce uncharacteristically beautiful music, but since the rise and plato of bands like Air and La Femme the market for electro-pop music has left a gapping hole in the French music industry. Since forming in 2015 the duo Agar Agar have created a catchy sound that resonates in the ears of international listeners. Producer Armand Bultheel layers synth minimal beats complimenting the sultry voice of Clara Cappagli, bringing life back into French electro pop. INDIE talked to the young artists behind Agar Agar about the French music industry, why Clara choses to sing in English and the time she pee'd side of stage in a McDonald's bag.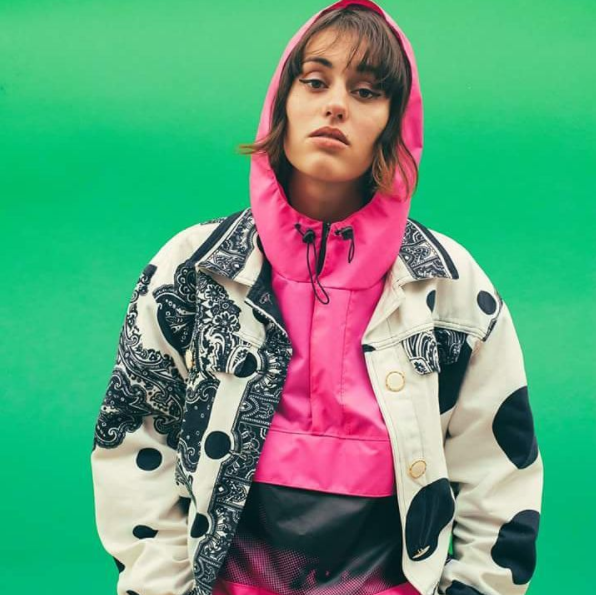 Do you find that the French music industry is easy to tap into?
C: I was a singer in a band that was pretty famous when I was 18 but it was difficult because I was doing big big stages, this is different. I think I got pretty lucky.
A: We didn't struggle, we just made music and people came to us and asked to work with us, in that sense it was easy.
C: You come out with your shit in the right moment and it works.
A: It's always luck and the people you know at that time. But it's not the worst thing, if you don't become a part of the music industry you can still express your art in other ways musically.
C: Yeah because being a part of the music industry, we're not famous so we can't really say we're actually a part of it. Being a part of it as we are now, there's a lot of choices you don't always want to make. A lot of stuff going on around the music that you don't really want to do but you have to because you're becoming a public person.
At what point would you consider yourself a successful musician?
A: Personally I think it's very difficult, I will never tell myself I am a successful musician. I'm always trying to make things better and to express myself in the most direct way I can. Success for me is something you try to reach all your life and you will never reach it.
C: You can make music with anything now so I feel like the term 'musician' has changed. I don't know any musician that could consider themselves successful at one point.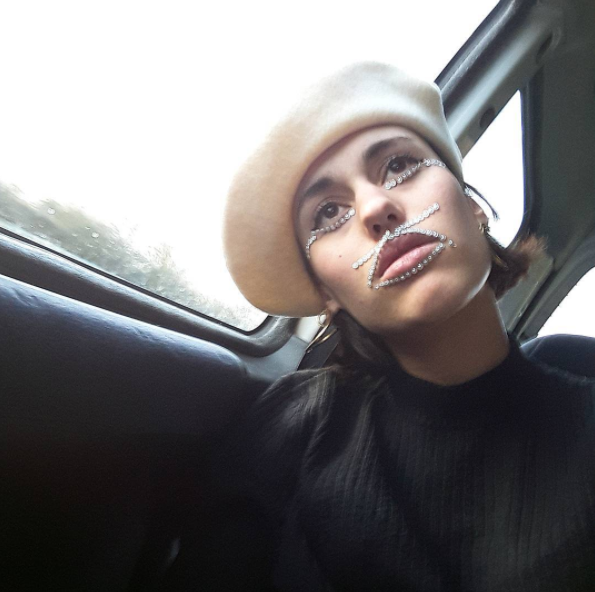 Why did you decide not to sing in French?
C: I didn't decide not to, I just decided to sing in English. When I was 15 I was in the US and wrote my first songs in English. It's a language I love to sing in, I love how it sounds.
A: I think that you aren't totally at ease singing in French.
C: No, I love singing in French, really but I don't want it for this project.
Do you think that the French music industry is growing internationally?
A: Not only the music industry, the music context in France. Five or ten years ago there was a huge gap in the French industry where things like the French Touch came out and really commercial ways of exploiting French music. It was kind of a mess. Now we are maybe reaching the basics of French music.
How do you describe your sound?
A: Free and not caring.
Is that because you don't want to limit yourself to one sound?
C: It would be a shame if we're just closing doors to alternative sounds. When you have the opportunity to have a crowd you can do everything you want because you know people are going to listen. And if they don't like your new music, fuck it.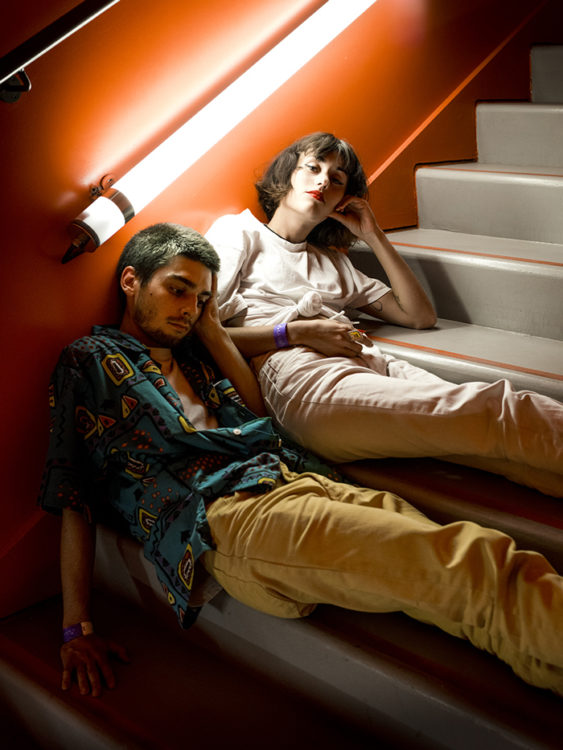 What's one piece of advice that your parents gave you that you wish you had followed?
A: There's always an unconscious part of you that will follow what your parents taught you. But just do things that make you have fun! Like even putting your fingers in your nose, your parents told you never to do that but it's fun.
C: I love doing that.
What's the weirdest thing that's ever happened to you on tour or at a gig?
C: When I was a singer in that band six years ago I was waiting side of stage, but I was kind of trapped and I wanted to pee so badly. But if I wanted to pee I had to cross the stage and they were playing on the stage so I couldn't do anything. I saw this McDonalds paper bag and I just peed in it.
A: I can't think of anything I've done.
C: One day he was supposed to play a song and he played another song that he invented on stage. I was like dude what are you doing?
Was it a musical genius moment though? 
C: No, (laughs) it was actually really bad.
Header image via Julien Bourgeois