Is Zurich really about to claim its throne as one of the world's leading creative melting pots? In what appears to be a (slowly but steadily) progressing trend, luxury brands and businesses are ditching their fashion capitals for Switzerland's largest city. For many, Zurich is simply a beautiful town, surrounded by lots of water and the alps, rich in culture and cuisine, but probably not the first thing you think of when speaking of hip hotspots. However, Demna Gvasalia will be one of many people in the field begging to differ. Why is that? Well, you can find out by taking a look at our 10 piece list of why Zurich undoubtedly shows potential of replacing (at least competing against) Europe's leading creative hubs.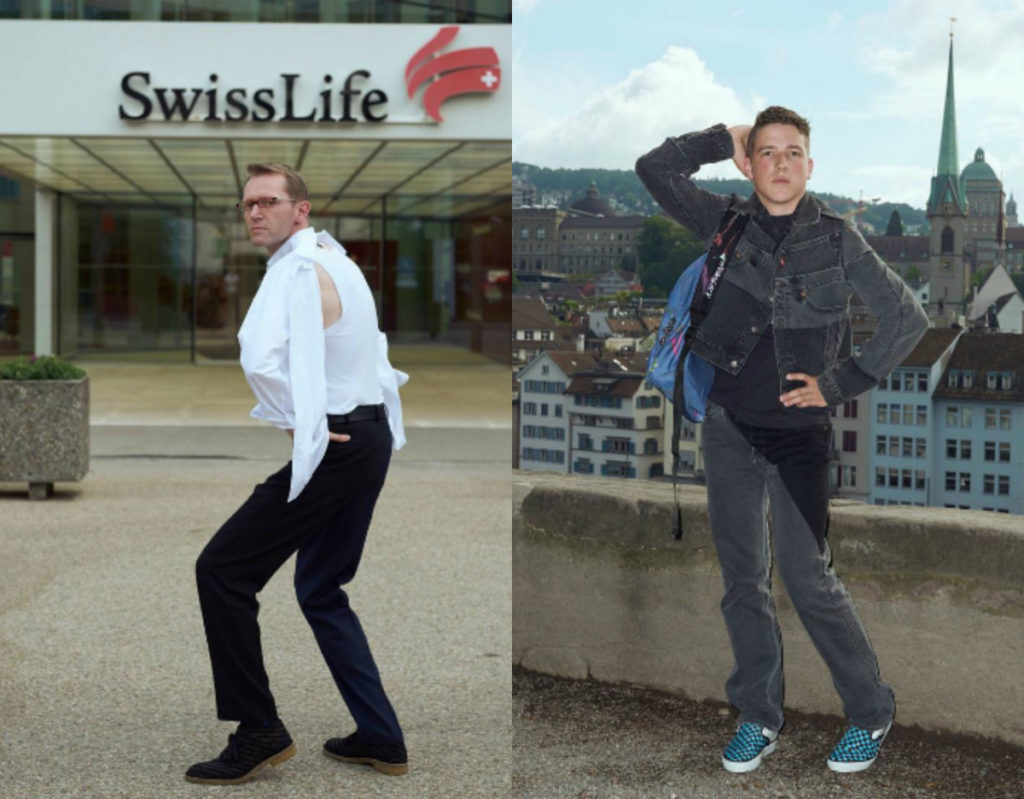 1. Location
One notable reason for why Zurich is an ideal basecamp? Geography! The Swiss city lies within the heart of Europe and is located ideally for quick and easy airtravel and/or train-commute between cities such as Milan, London, Paris or Berlin. Living and working in the somewhat cut-off Zurich, but being able move freely in between the continent's more 'typical', more crowded economic focals within a few hours embodies a perfectly balanced compromise for many companies and their jobholders.
2. Arts & Culture Scene
As most Swiss places, Zurich, too, is expensive. This, however, does not pose a threat to underground and alternative scenes, far off from the glitz and glamour people have in mind when thinking Artbasel or the like. Particularly Zurich West, "a cluster of art galleries, forward looking fashion boutiques, bars and trendy Restaurants", as W Magazine fittingly put it. Zurich's arts and culture scenes, specifically those above and beyond classic museums, have often been compared to those of Berlin, Barcelona, and even New York. In fact, one of INDIE's favorite up-and-coming fashion designers, Julia Seemann, derives from Zurich's fairly large range of under-the-radar artists.
3. Cuisine
Paris is, along with many other things, known for its extraordinary selection of finest cuisine, offering restaurants, bistros and pastry shops galore. No question, the French capital is THE city for fine dining. Keep in mind though that Switzerland, too, offers a wide selection of potential orgasms for your tastebuds, with over 120 of its reaturants listed in 2017's prestigious food guide, Guide Michelin.
4. Nature
As mentioned up above, one of Zurich's many trademarks is the beautiful nature that surrounds (and flows through) it. It is encircled by the Alps and beautiful wooded mountains at the tip of ist very own, 88.66 square kilometer-big Lake Zurich – none of which Paris has to offer. Simply being able to temporarily flee from your everyday, back-to-back, overstuffed downtown-life, into the secluded serenity of mother nature, is just about every hard working Parisian's (Berliner's, New Yorker's … ) dream.
5. "Paris kills creativity."
In an interview with TA, Guram Gvasalia (Vetements' CEO and Demna's brother) explains that "Paris kills creativity. Its environment with the 'bling bling' is destructive. I'm done with the whole showing-off in fashion and the superficial glamour." Those are some pretty harsh words for a city that sees itself (and is perceived by the world) to be the epicenter of art and birthplace of high fashion. Then again, gentrification of the city's rustic areas, a steadily rising cost of living, a constantly growing gap between rich and poor … We see so much of this happening in all of our favorite places. Former safe havens losing their authentic touch, eradicating and commercializing underground- and subcultures. When taking all of this into consideration, we can't blame Demna, an artist, for seeking a fresh start, a "clean slate" in a city that is supposedly still greatly unaffected by all of this.
Even though we'd love to enlighten you even further on artistically reasonable factors for Zurich's ascension, we have to stay somewhat factual. And, while the upcoming half of our list isn't nearly as, say,  romantic as reasons 1 to 5, there are motifs far more 'pragmatic' than a simple change of routine that need to be mentioned …
6. Tax-Advantages
This may seem to be somewhat of a given. Needless to say, one of Switzlerand's most 'controversial' and, let's face it, financially attractive assetts is their tax-system. We don't want to bore you with drawing comparisons between Switzerland and other countries, but, to keep things simple and understandable, its tax-regime works in favor of internationally active companies, often settling on individual agreements profitable (and reasonable) for all parties involved, moreso than elsewhere in Europe, as explained by Ronen Palan (professor of International Political Economy at the City University London) to BoF – Something that has worked in favor of companies from all over the world. This is one of many reasons Vetements has decided to move from France to Switzlerland, as Guram Gvasalia  told Swiss newspaper Tages-Anzeiger. Predecessors include Philipp Plein, Hugo Boss, and Ermenegildo Zegna.
7. Euro vs. Swiss Franc
Switzerland's independence from the EU bares even more advantages than the federal republic's attractive tax-system. As the European Union is struggling to uphold its image in times of Brexit and the troubling rise of xenophobia and anti-European mindsets. Naturally, all of these factors come into play regarding the Euro's standing compared to that of the Swiss Franc, the latter of two (still) being worth more.
8. Internationality
Aside from the many banks, headquarters, watchmakers and their respective team of diverse employees, Siwtzerland has 3(!) official languages (German, French, Italian), plus various dialects. An attribute not many states can call their own, and makes for great appeal. So, despite its relatively small size, it comes as little surprise that Zurich has established itself as one of the most economically powerful and, therefore, international cities in the world. Which brings us right to reason number 9 …
9. The Visa Issue
Due to its aforementioned global standing, Switzerland sets itself apart from other European countries. Contrary to popular belief, not being your run-of-the-mill EU-member does not mean that your immigration and/or visitation policies are more complicated than those of your neighbours. French bureaucracy, in particular, was part of Vetements' problem. Gvasalia explained that "it takes 9 months to transfer a new employee to France." For Fashion industry standards, this is quite a time span, even more so considering you're trying to sustain the most in demand label of the market with a team of only about and around 40 people.
10. Because everything Demna does sets trends and sees others follow suite.
Anyone who has only the slightest clue of fashion will know that this might just be the most valid reason to anticipate a rise in Zurich's popularity for people working in creative, specifically fashion-realted environments.
Image courtesy VETEMENTS PR