With a free-floating approach to music and a first-and-foremost visual mind, Vienna based artist and producer Wandl is part of a new multidisciplinary generation of musicians using all mediums and creative outlets to mould their artistic vision into shapes, songs, and scribbles. With that being said, it's no wonder also his debut album "It's All Good Tho", which is out today, arose from that same place of intermixed creativity and experimentation. "It's somewhere between vintage home recording tape sound and sludgy mp3 jams," the Austrian musician explains, "There is always a loop oriented hip hop approach, trying to keep it raw while still being rich in detail."
After making a name for himself through various EPs and collaborations, Wandl decided that with his first long play it was finally time to fully focus on himself, playing almost all instruments and looking to emotions buried deep inside him to transform into songs. Feeling alienated from the people closest to him, the 22-year old took to music to express what he couldn't share with others, as he explains, using tunes as a bridge for connection.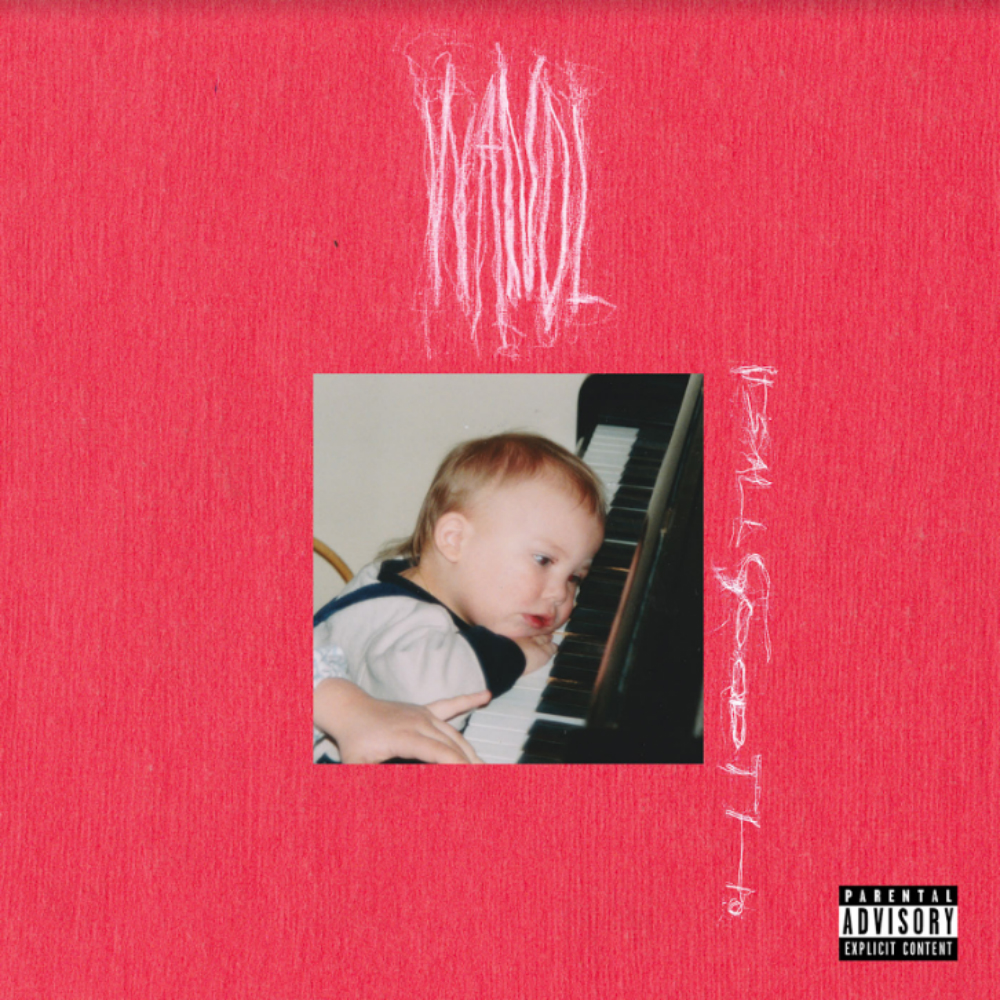 Staying close to home as a theme isn't just something running metaphorically through his songs though, it also gets evident in the album visuals, with Wandl as a toddler sitting in front of a piano as the cover art. The photo was taken when he was just two years old, and when he wasn't trying to play the piano himself back then he was dancing around to his mother playing the instrument, he says. It wasn't long after that Wandl's fascination with music as well as imagery and the connection of both developed, with him listening to the Gorillaz in first grade and envisioning the band's members in real life. "Seeing the characters in my head and drawing them was probably when I realized that you can make music with unusual sounds and create unique imagery," he explains.
Drawing from that experience, Wandl still has an approach to music that especially connects it with images or scenes moving along. During the production of "It's All Good Tho" he also did the orchestration for a theatre adaption of "Der gestohlene Gott" by Hans Henny Jahnn. "Working that close with a team of creative people was a really beautiful experience. I probably learned the most about myself," Wandl says of the project, which didn't just influence him personally but also his musical style, "The rehearsals were really inspiring because the first few weeks they were based on improvisation. I love finding ideas this way and working with the actors drove me to a much more intimate sound."
For "It's All Good Tho", Wandl says he wanted to keep that impulsive approach, creating and composing with an idea more abstract than actual. For possible scenes accompanying his debut on the contrary Wandl of course already has a very precise possible visual story in mind: "It should be a dirty hand-drawn animation film. A lonesome alien creature looking for love in strange and dark places. Maybe sprinkle it with some Cronenberg type body horror and a lot of unnecessary nudity."
Wondering how the music to that movie might look like? Check out the album's first official single release "Window Color" above, and listen to "It's All Good Though" in full length right here: