Shopping is, without a doubt, one of the most popular hobbies of Western society. TV shows such as the German "Shopping Queen" pretend to encourage individual style, while simultaneously promoting Highstreet mass consumption. Who thinks style is something you can simply "shop", is clearly wrong: The act of purchasing something has always been the dullest form of taking part in fashion.
Thriftcore is a project largely influenced by avantgarde hypes in the fashion circuit, such as Vetements or Gosha Rubchinskiy: Looks that, at first glimpse, seem as though they were worn out, ill-fitted and randomly thrown together. If you dig deeper, you will come to find each and every piece to be very rich in detail, and in meticulous coherence with the model and its surroundings. High Fashion masquerading as Low Fashion. A radical understatement to subtly exclude the average costumer, creating a new form of exclusivity.
On a budget of € 20 and a four hour timeframe, we challenged our models – artists, musicians, students, and protagonists of Berlin's creative scene, all of which feel inspired by the aforementioned hype-labels – to shop an outfit solely consisting of second-hand garments. Through their personal take on the challenge alone they were able to prove how thin the line between High Fashion and thrift store or flea market apparel can be.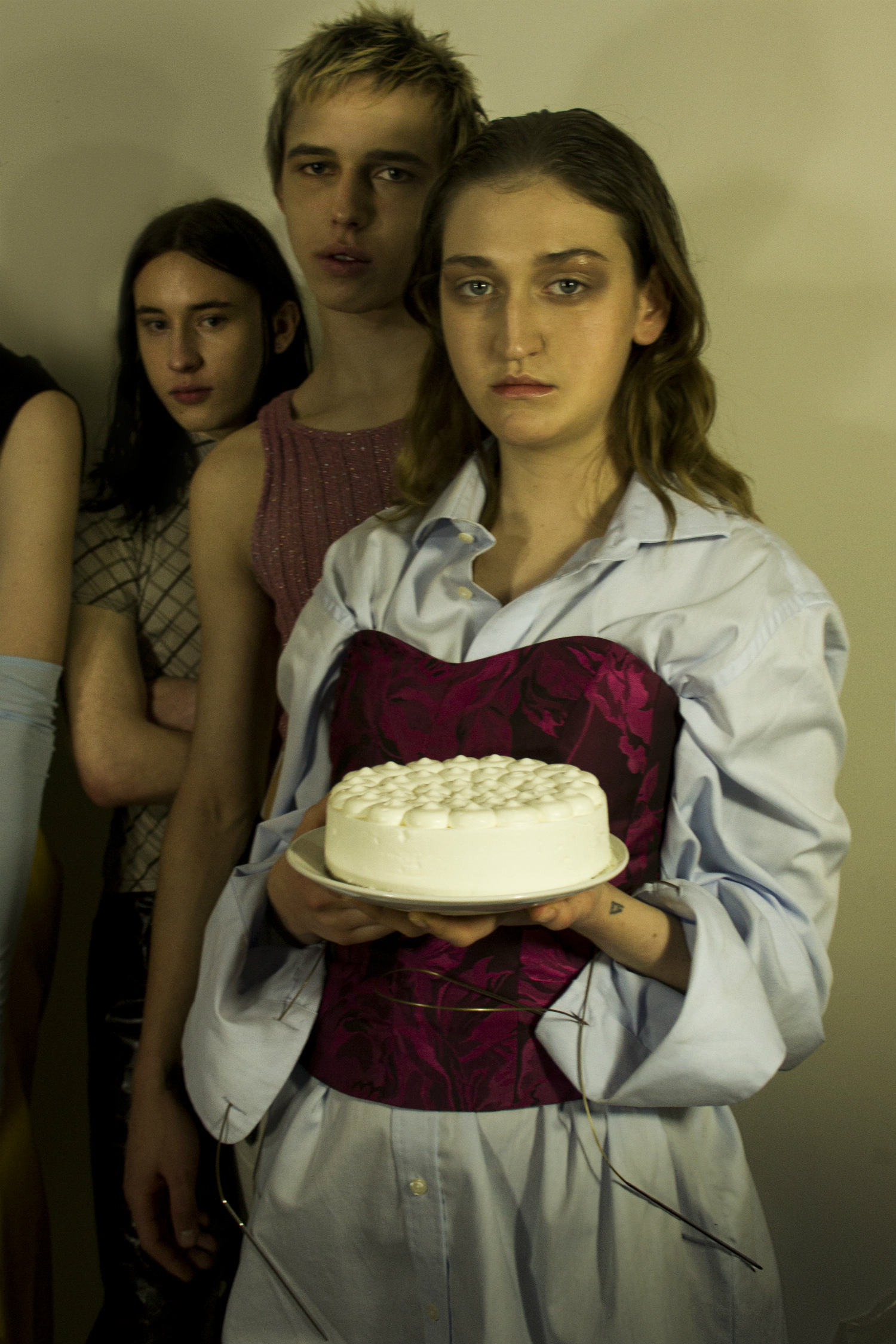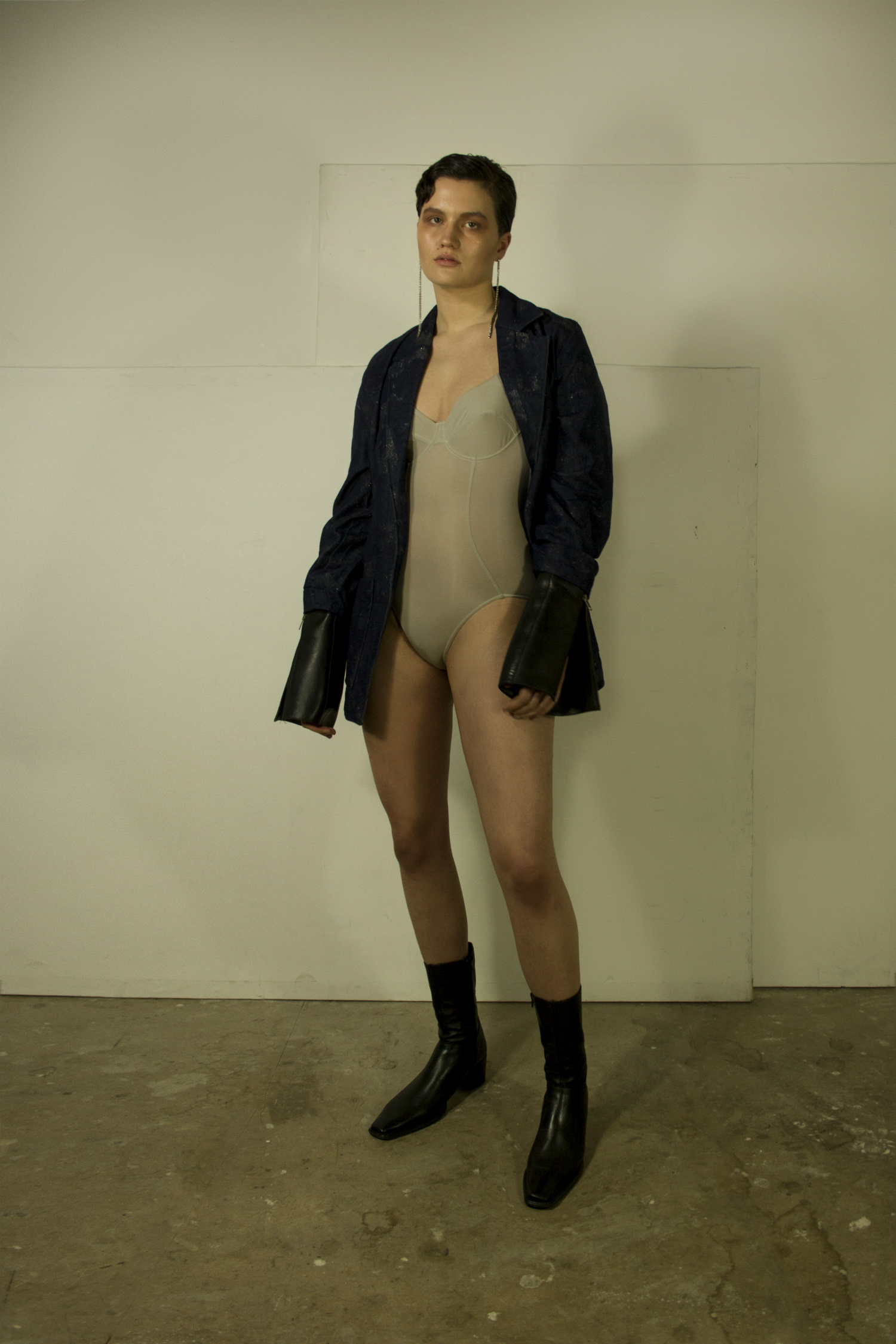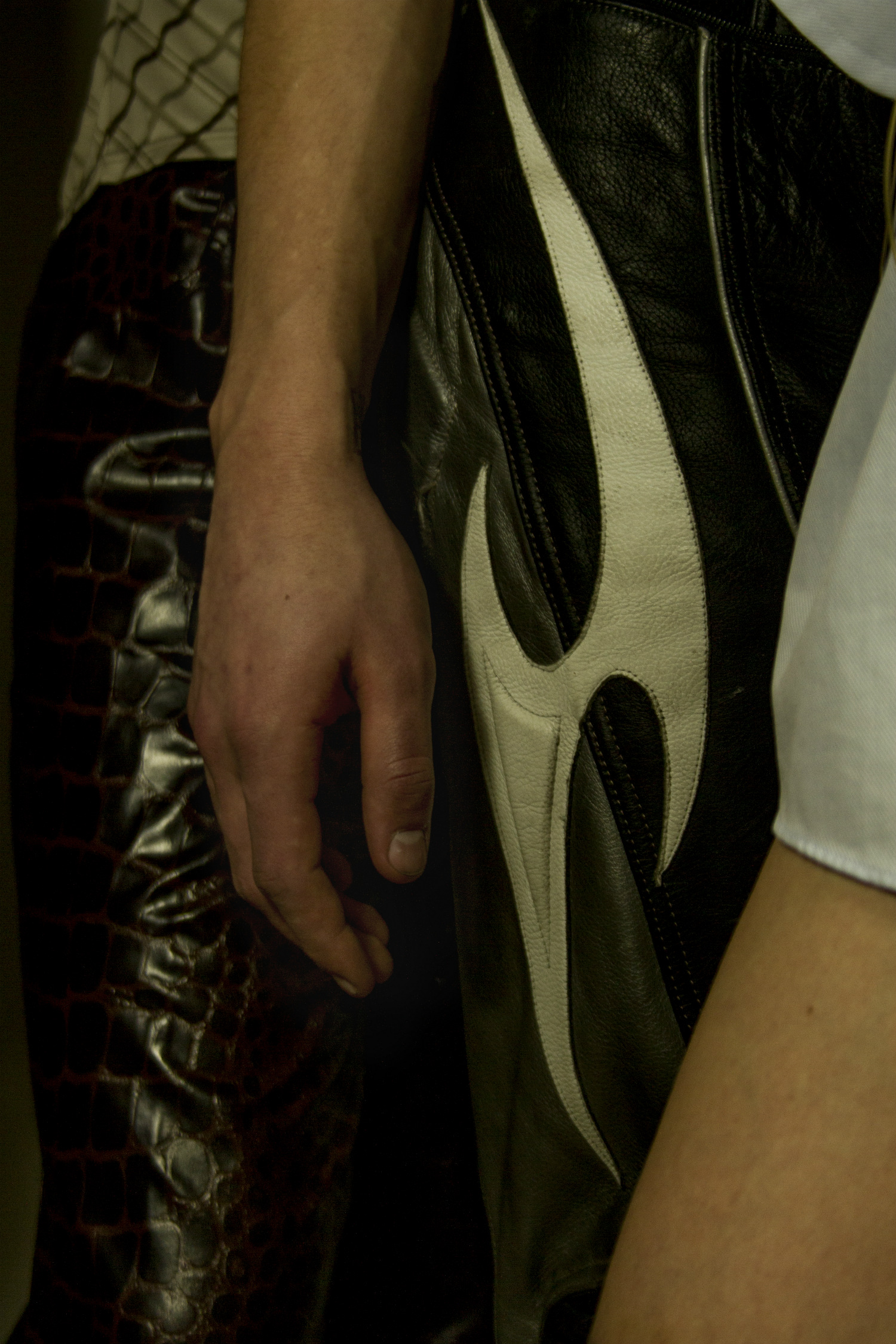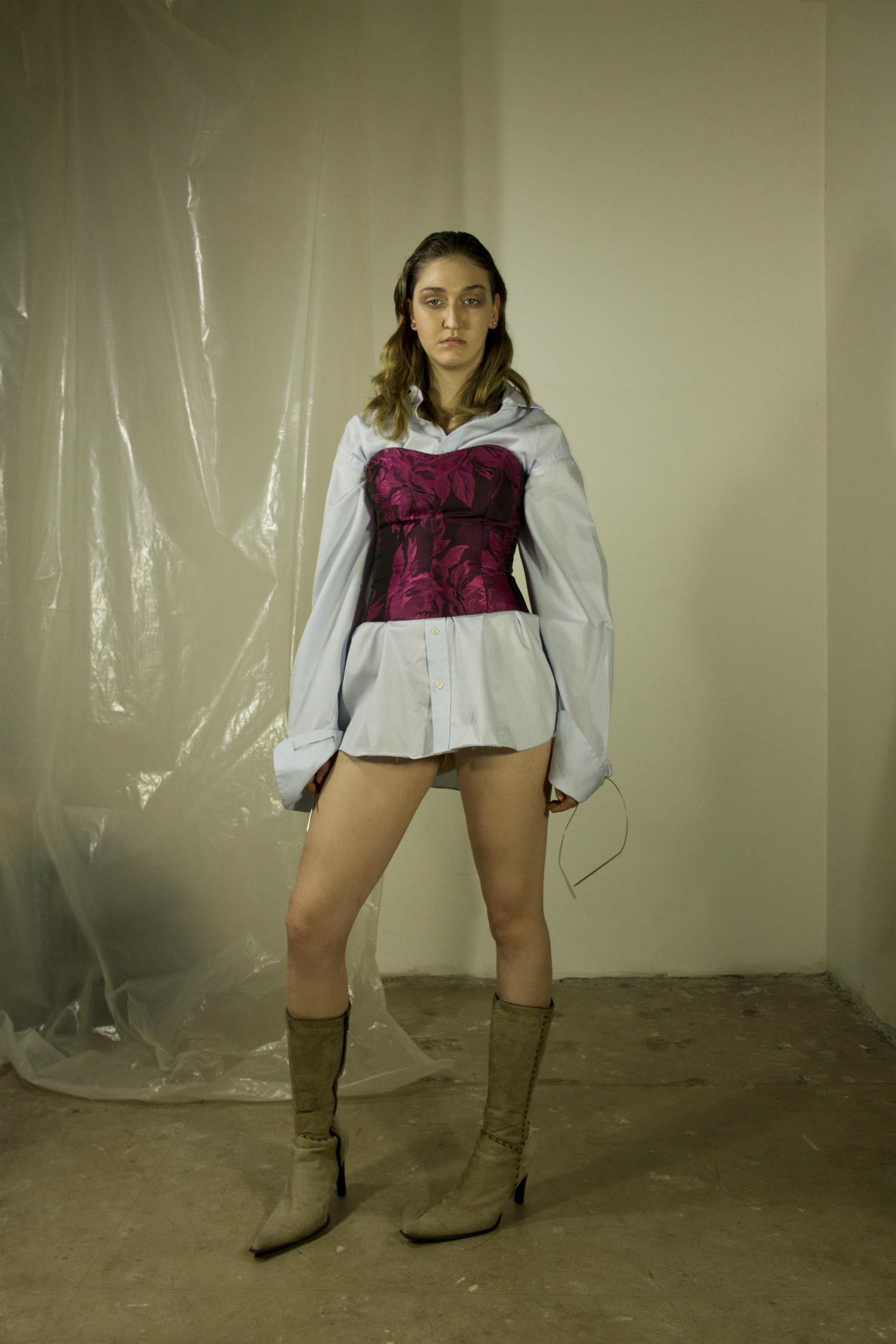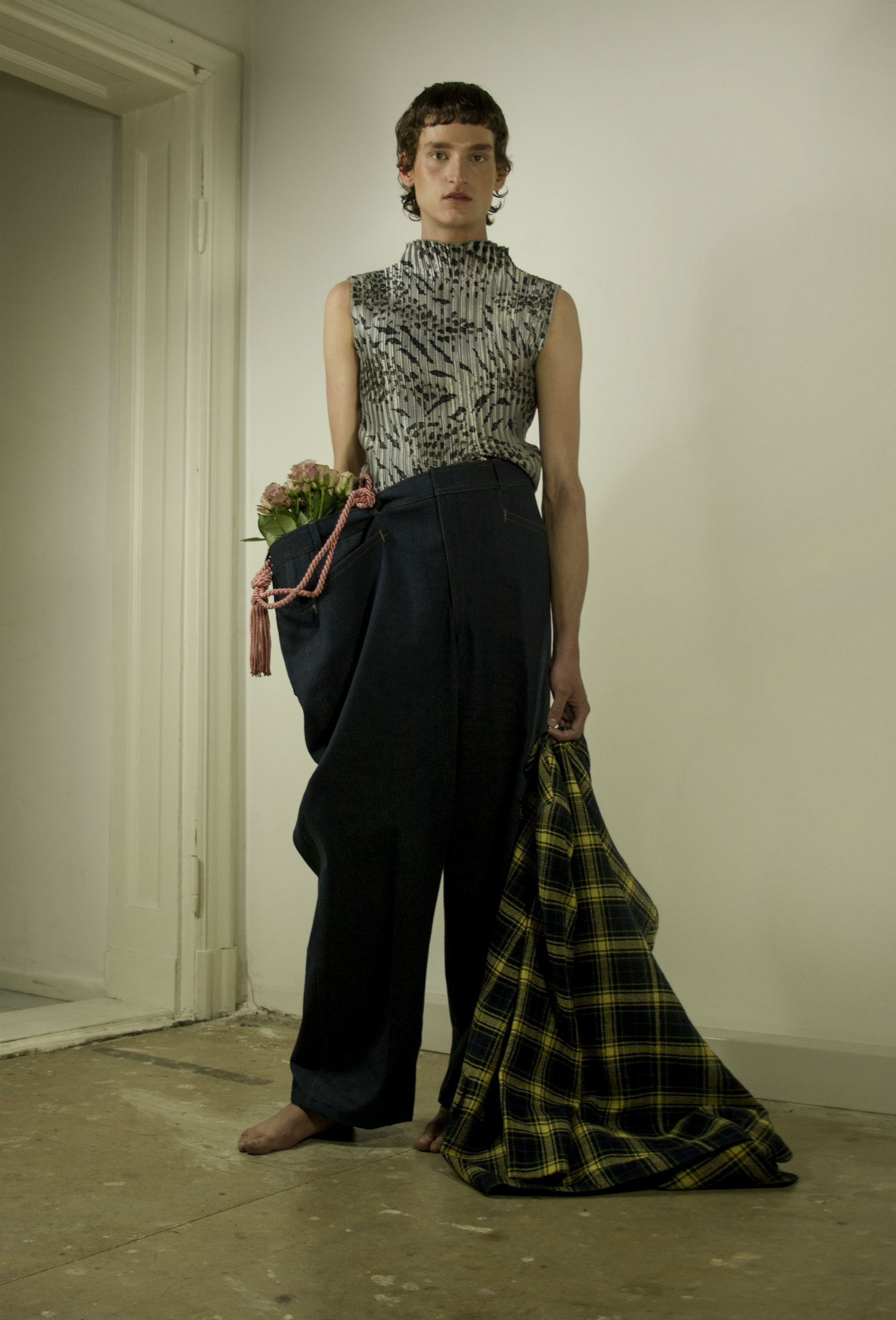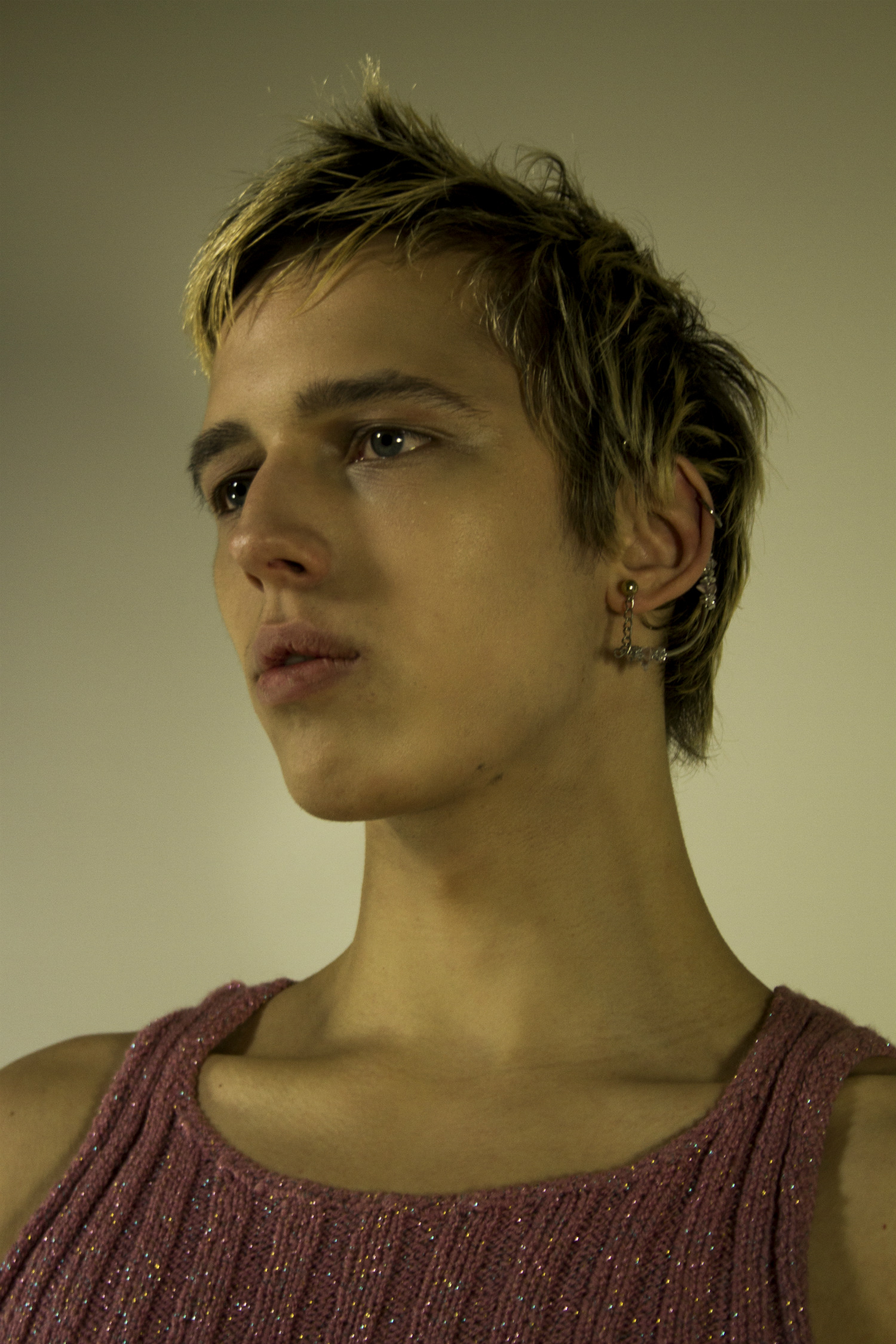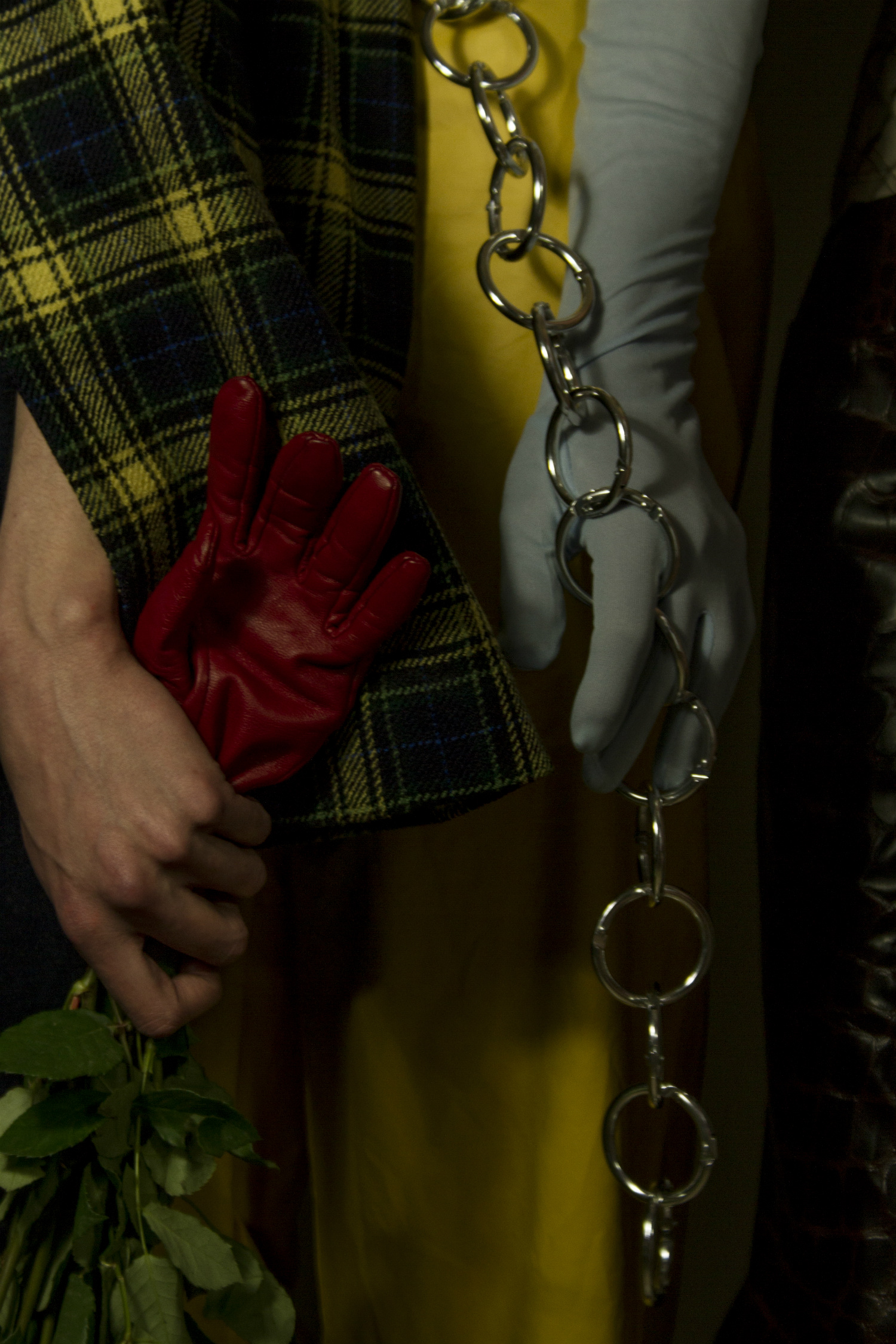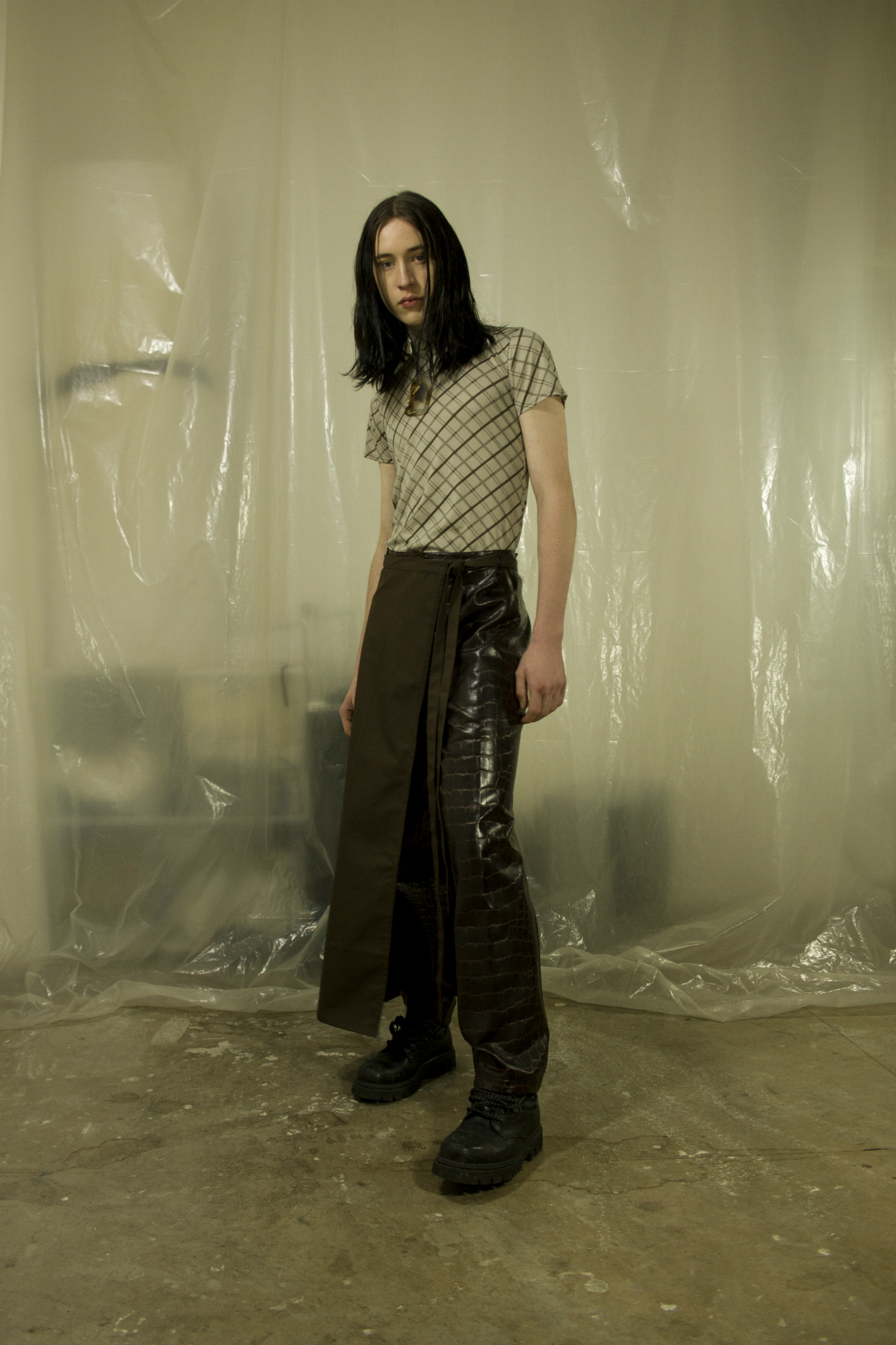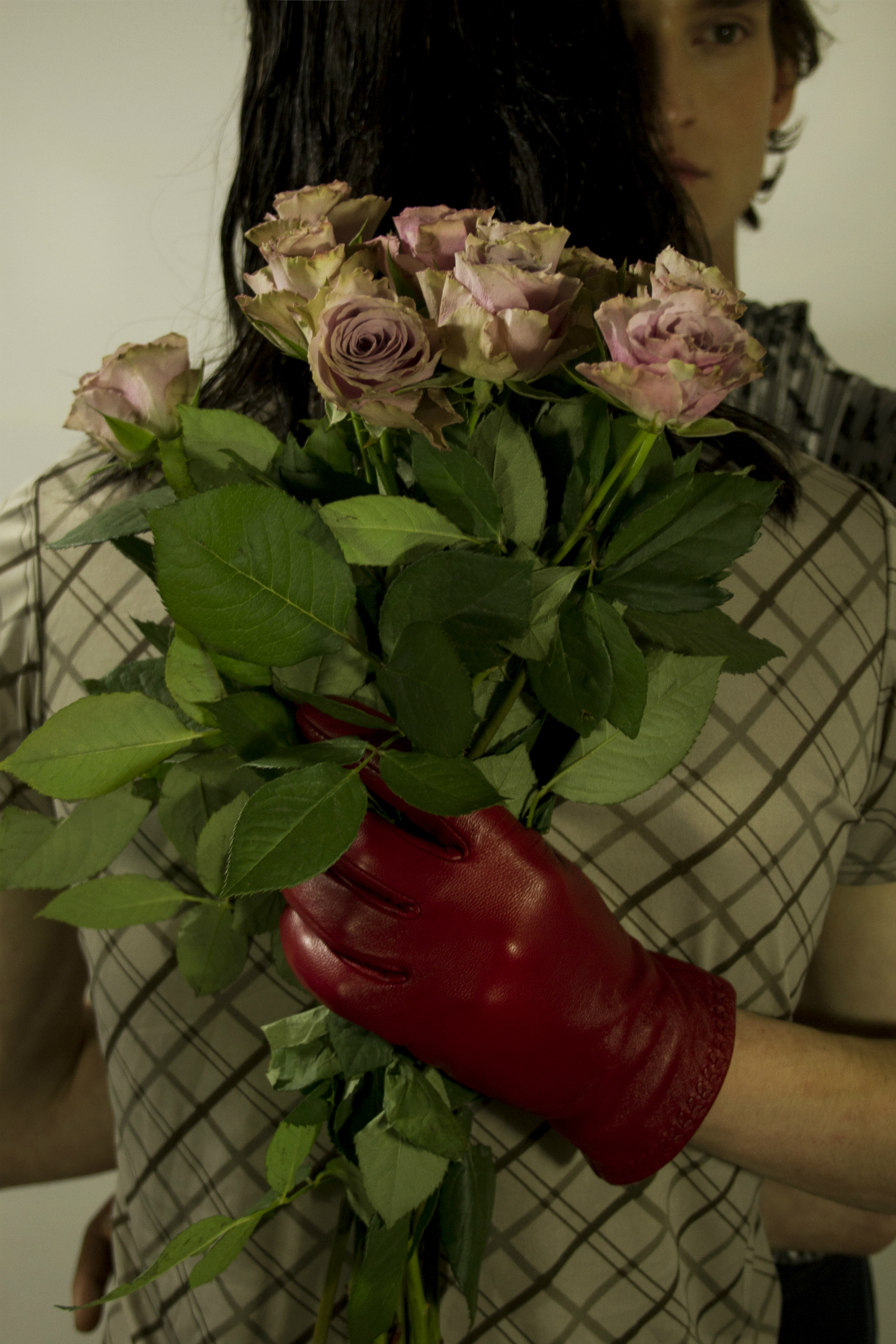 Photography FRITZ SCHIFFERS
Concept & Styling TIM HEYDUCK
Hair & Make-up PERI RANA HUECK
Talents ROMAN OLE, LUKAS HOFMANN, Tomorrow is another day
NINA KETTIGER, NELE RUCKELSHAUSEN, HENRY MCMASTER, MARK ELSNER
Taken from INDIE Magazine #51, Spring / Summer 2016