The Oxford Dictionary defines art as an "expression or application of human creative skill and imagination […] to be appreciated primarily for [its] beauty or emotional power." Sometimes we use art to take flight, to flee from the troubles that surround our day-to-day. Sometimes art serves the sole purpose of pleasure and fascination, love and laughter. And sometimes, art is the end result of us trying to cope with and process all of the aforementioned sentiments. In times like these, especially, art seems to be just about the only thing we can pursue freely, the only way we can actively deal with what it is we are feeling deep down inside. Art can be of help and use for every single one of us, as it is the only medium able to surpass boundaries, strike a nerve and hit us in the guts, in complete disregard of language, origin, location age or social status. Mutual and differing interpretations of art spur on a conversation, a dialogue between people typically unassociated with each other. Art unites. Art heals. Art accelerates. Art moves. Art builds. Art breaks.
Unfortunately, due to the fast pace of the world and a seemingly undying hunger for materialism, we the people have come to take artists and their work for granted. We take pride in talking about historic paintings and landmarks, but become blind to the fact that there are generations worth of creators out there, waiting for their voice to be heard and their product to make an impact. Why is it that things we search for and need desperately stand right in front of us without us even noticing, let alone cherishing its existence? As we all claim to know, there are plenty of things worth exploring beneath the surface, men and women that somehow slip beneath our radar, in part due to our ignorance towards and fear of the unknown. Is it not time for us to practice what we preach, to invest in something of deeper meaning than temporary satisfaction? Invest in the next wave of potential game-changing virtuosos?
Bacardi and legendary producer Swizz Beatz must have asked themselves the exact same questions, leading to them to make it their mission to change, or better, expand our field of vision, shedding a light onto artists—established and up and coming alike—and support their work. "I thought to myself: What if artists were able to exhibit their work some place free? What if they could keep 100% percent of the proceeds? What if everyone could attend the shows for free?", he explains. So, following previous, very successful stints in the US, London, and Shanghai, Swizz Beatz and Bacardi are bringing "No Commission" to Berlin.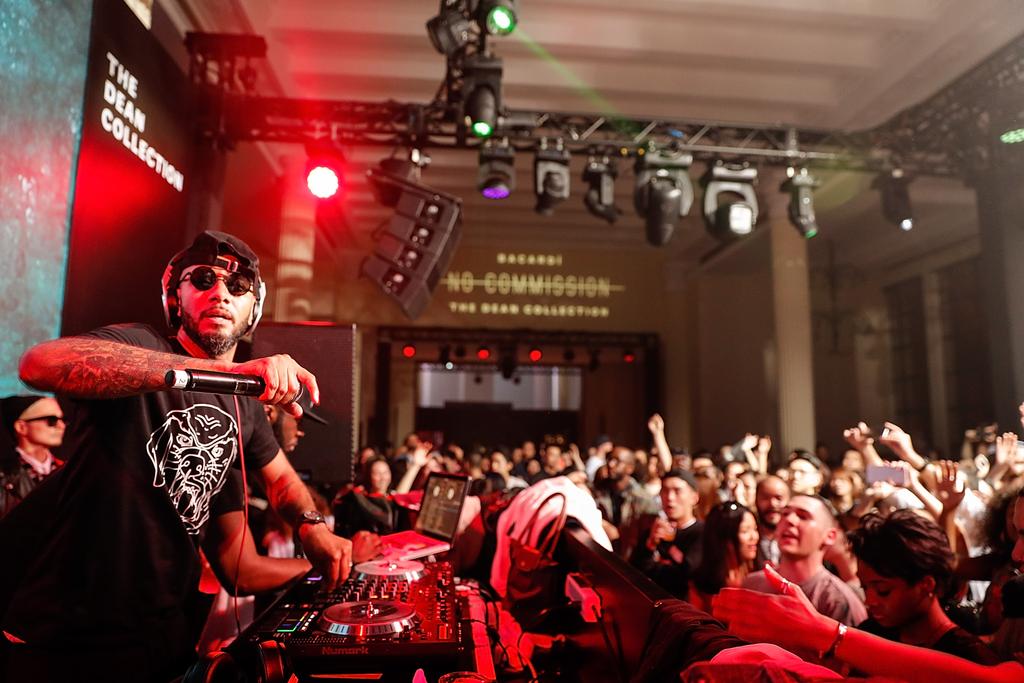 No Commission has taken it upon itself to not only curate an astounding repertoire of makers and their artwork, but birthed what has since become a globe-travelling epicenter of creative energy.
Following a tour of some of the culturally and artistically rich places on earth, No Commission is coming to Berlin, a city Bacardi's Global Chief Creative of Culture Swizz Beatz calls "the melting pot of the world, and a place artists come to be free."
Swizz Beatz has worked with some of the biggest artists of the century, such as Beyoncé, Jay Z, Kanye West, Madonna and Whitney Houston, to name only but a few. The 38-year old industry icon's love for art came about at a very young age, mesmerized by his native The Bronx, New York's graffiti-emblazoned streets. What started as somewhat of a hobby quickly developed into serious sense of appreciation for the craft, a steadily growing personal collection of originals, and, finally, the idea of taking his passion to the next level. In this act of paying tribute, the Grammy-award winner joined forces with one of the market's popular rum distillers, Bacardi, 18-months ago to launch an initiative for the sake of art and the people behind it.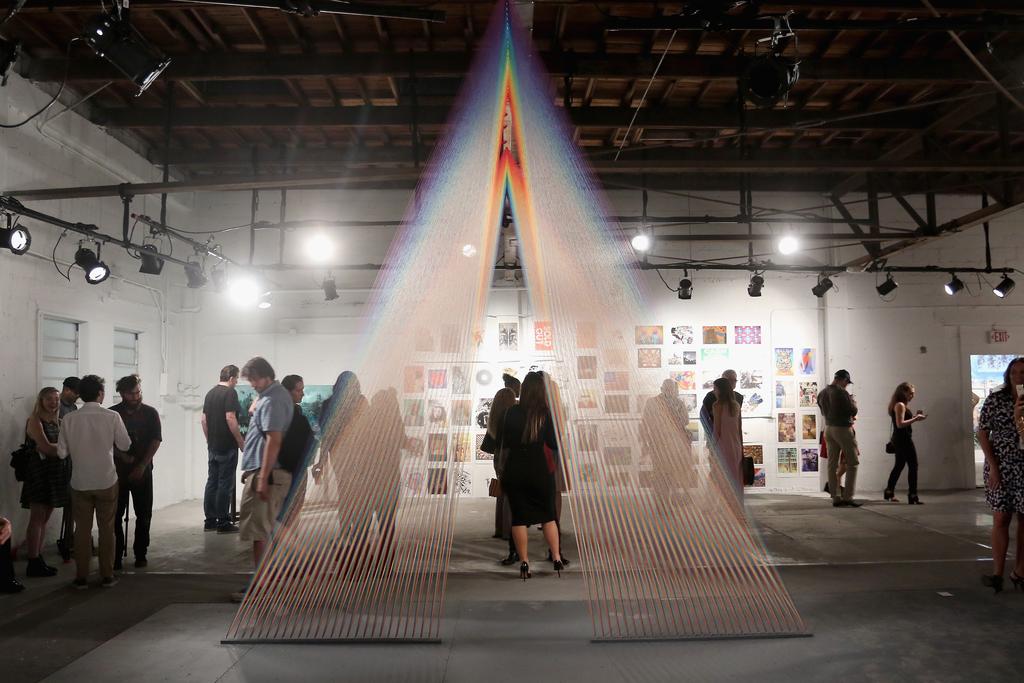 Its upcoming, 1920s-inspired Berlin-edition of the event is a pursuit of giving a face and platform to those often overlooked, and those looking to manifest their artistic identity even further, showcasing these inspiring individuals' bodies of work, including contributions by Jens Einhorn, Nadine Ijewere, Felipe Pantone, Ming Smith, and many more.
No Commission Berlin will be held "by the artists, for the artists, with the people," as Swizz Beatz fittingly put it, at Rummelsbergand invites everyone to join the festivities from June 29th through July 1st.
All you need to do is register for free here, and you'll not only be given exclusive access into installations by some of present day's most promising artists, but you will also take part the event's celebrations, all of which will be supported by musical guest appearances by some of music's greatest, and none other than Mr. Swizz Beatz himself. Plus, send a mail to [email protected] with your name and contact info for a chance to win 1 of 6 exclusive premium tickets (guestlist + a Limited Edition Rum Bottle des Bacardí 8 Anos) for No Commission Berlin (18+).
"The sky is not the limit, it's just the view!"