Naaz is the 19-year old singer, songwriter, and(!) producer who is about to take over your playlists. Kurdish by blood and hearts, born and raised in Holland, the young multitalent discovered her knack for music at an early age. What started as silly, childish poems and songs to process her surroundings quickly developed into a deep and true love for making music. Naaz just released a music video for her song "Words", taken from her vibey, emotionally charged debut EP fittingly titled Bits of Naaz.
We were more than intrigued by this rising star's undeniable talent, and decided we wanted to find out more about her. Figuring that you'd want to, too, we sat down with Naaz for an interview on why she chose to pursue a career in music, where she draws her inspirations from, and how her parents finally came to accept and support her aspiratons.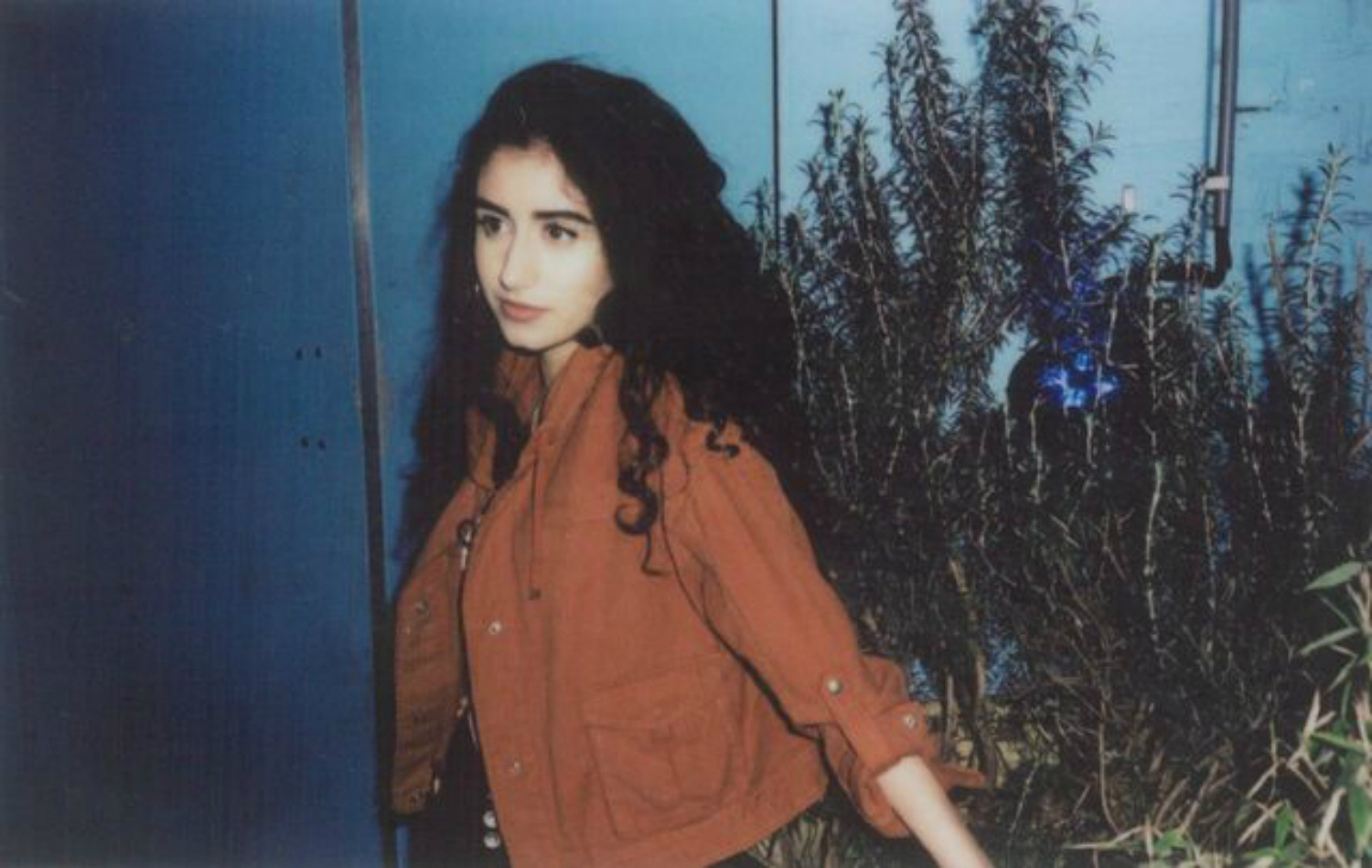 Can you remember the moment you knew you wanted to get into music?
As a kid I always wrote little booklets and poems, eventually I started singing them just like any kid that randomly sings about stuff they see. That's when I realized I wanted to do music. I guess my mind as a child changed everything for me.
Is there a specific artist, song or album that comes to mind when thinking of that moment?
I had this one song I'd written when I was very young, somewhere between 6-8 years old I believe. In elementary school a lot of my friends lost their grandparents and felt really sad. I felt a strong urge to comfort them and take away their sadness.
'Life is like a melody
It plays its song like a symphony
It's the circle of life
But when the song starts ending
And the person stops breathing
Then life is like a melody
It plays its song like a symphony
Forever in our minds'
Yea I was a weird kid! I still know the melody, that's definitely the poem-turned-into-song that made me want to do music.
You seem to be a pretty busy woman—writing and producing your own music and all… how do you combine working on your album, a social life, education (…)?
I spend about 80% of my time alone in my room making music like a little hermit. I love being around friends but they all live far away, in Amsterdam, the city of my dreams. I see them once or twice a week, usually for music related things but I'm grateful anyhow. They're amazing and so funny. Other than that I don't go to school. After finishing high school I started focusing on my passion fulltime.
I heard there were difficulties with initially pursuing your career in terms of getting your parents on board—How come?
I think a lot of that came from a place of fear, afraid of how our family and culture would respond, and of me losing myself in the industry as I was already growing up between two different cultures. After years of hard work, and seeing that I'm remaining the person I am, they finally support me. I'm very grateful for that, I hope that my music and story will inspire other families to allow their kids to chase their dreams as well.
What is it you want to achieve with your music? Is there a set goal in mind?
To make people feel feelings with my songs. I really wish to inspire, make a difference. Be the voice of the kids who were told not to be who they are. I hope that my craft will open doors for other people as well.
What are the main themes of your music?
A lot of times they're tributes to people and experiences. Just my way of seeing the good and sad in everything I go through. I like to serenade my memories, make them live forever, even if they're bad ones.
What'd be your dream come true?
I want to work with Kanye West so badly, can we please just send that into the universe?? I hope to ever look back to this interview and say 'yea, I met Kanye West I'm never going to fail!'.